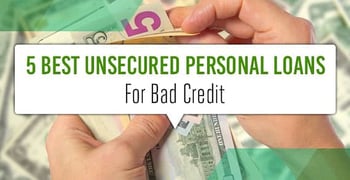 In the article below we'll explore some of our choices for the best unsecured personal loans. Bad credit is not an immediate disqualifier, either, but it helps to know where to look.
If you've heard that you are ineligible to get funding for a personal loan, you are not alone. Many people with credit issues have struggled to get cash for the important things they need in life. Unsecured personal loans can be especially hard to be approved for since they don't require collateral, such as a car title or other personal property, to guarantee funding. Whether you want to purchase something, pay a bill, or need to fund an emergency, there are many options to help you in your unique financial situation.
Before you get discouraged that no one is willing to give those with bad credit – or even no credit – a chance, take a look at this list of lenders that specialize specifically in helping consumers rebuild their credit with personal loans. Each offers different loan products for different needs. Below are our experts' top five recommended services.
1. PersonalLoans.com — Short-Term & Installment Loans
PersonalLoans.com works hard to give loans to people with bad credit. In fact, they have been accepting applications for loans from those with poor credit histories for almost 20 years.
With a large lender network covering all 50 states, you can apply for a loan ranging from $500 to $35,000 in less than five minutes.
Approval for funding can happen within one business day, and funds can be used for any purpose. Interest rates start at 6% for unsecured loans. PersonalLoans.com has a 4.3 out of 5.0 rating with eKomi.
2. BadCreditLoans.com — One-Day Turnaround
No time to wait? BadCreditLoans.com can get your money as soon as the next day. Loan amounts range from $500 up to $5,000, and can have lengths of three months up to 60 months.
With a large network of lending partners, BadCreditLoans.com can help users with a wide range of credit scores. Income and/or employment requirements may apply.
3. SignatureLoan.com — Large Network of Direct Lenders
Perfect credit is not required for funding from SignatureLoan.com, which offers a five-minute application and fast approval for loans.
Those approved can use the money for anything, including emergencies, medical expenses, car repairs, or utility bills. Choose a loan amount from $1,000 to $20,000 to see which of many lenders in its large network will partner with you. Interest rates will depend on your personal application results.
4. CashAdvance.com — Bad Credit is No Problem
Sometimes, you just need a little extra cash to get by until your next payday. In the case of those wanting a short-term loan of $1,000 or less, this may be a good option.
Bad credit is not a problem as long as you have an income of at least $1,000 a month and have been at your job for 90 days. This large network of lenders can make short work of your application. Many get funded as soon as the next business day.
5. Money Mutual — Simple Online Form
With a simple online form that can be completed in less than five minutes, Money Mutual is an option for borrowers looking for short-term loans up to $2,500. Money Mutual's network of lenders help all credit types, and loans can be obtained in as few as 24 hours.
To qualify for a loan through a Money Mutual lender, you'll need to show proof of regular income and have an income of at least $800 a month, though individual requirements may vary by specific lender.
A Personal Loan is Never "Guaranteed"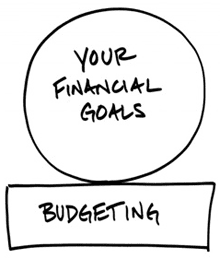 These companies want your business and will make every attempt to match you with the perfect lender for your needs. Many people with no credit, poor credit, and even bad credit have found favorable credit terms and an unsecured personal loan amount that works with their budget and goals. Since loans are never guaranteed, the results of your credit application will vary, and not all applicants will be eligible for even the "bad credit" loans.
Since loans are never guaranteed, the results of your credit application will vary, and not all applicants will be eligible for even the "bad credit" loans.
By continuing to make on-time payments, checking your credit history for inaccuracies, and increasing your awareness of financial rules, you can eventually reach milestones that will make it easier to get personal loans. The right loan could be waiting for you!