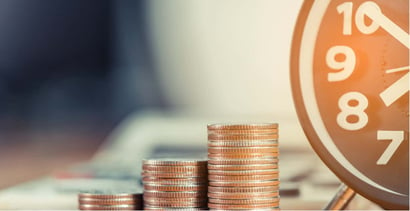 If you're in need of fast cash, you may be on the lookout for direct deposit loans in minutes. Once you apply and are approved for these loans, the transfer of funds will be initiated right away — you won't have to wait for a check in the mail or leave your home to pick up a prepaid card.
Instant direct deposit loans can help you cover immediate expenses without the hassle, but how fast you receive the money will partly depend on your bank.
Best Direct Deposit Loans With Approval in Minutes
Several online personal loan networks can approve your loan application in minutes. The money, however, may not get deposited into your account until the following day.
Here's a brief overview of several of the best options at your disposal — even if you have bad credit.
Short-term loans up to $5,000
Online marketplace of lenders
Funds available in as few as 24 hours
Simple online form takes less than 5 minutes
Trusted by more than 2 million customers
| Loan Amount | Interest Rate | Loan Term | Loan Example |
| --- | --- | --- | --- |
| Up to $5,000 | Varies | Varies | See representative example |
MoneyMutual pairs borrowers with lenders who offer direct deposit loans in minutes. You must have a job, where you earn at least $800 per month, and an active checking account. Since MoneyMutual is open to all credit types, it can be a good choice even if you have bad credit.
Once you fill out the short online form, you'll receive offers from lenders who would like to extend you an emergency loan. Upon approval, you may receive between $250 to $5,000 in one business day. You don't have to pay to use MoneyMutual.
Personal loans from $500 to $35,000
All credit types are considered and welcome
Simple, no credit impact form
Helping consumers since 2001
4.7 out of 5 Trustpilot rating with 2,000+ reviews!
| Loan Amount | Interest Rate | Loan Term | Loan Example |
| --- | --- | --- | --- |
| $500 to $35,000 | 5.99% - 35.99% | 60 Days to 72 Months | See representative example |
24/7 Lending Group is a lender network that can connect you with a direct lender in minutes. You may be presented with multiple loan offers from which to choose with no obligation to accept an offer.
This network works with all credit types, including poor credit, and is rated Excellent on Trustpilot by more than 2,000 reviewers.
Loans from $500 to $10,000
Receive a loan decision in minutes
Get funds directly to your bank account
Use the loan for any purpose
| Loan Amount | Interest Rate | Loan Term | Loan Example |
| --- | --- | --- | --- |
| $500 to $10,000 | 5.99% - 35.99% | 3 to 72 Months | See representative example |
CashUSA can match you to state-licensed and tribal lenders that provide direct deposit loans. As long as you're at least 18, a U.S. citizen, and make a minimum of $1,000 after taxes, you're eligible to use the marketplace. If you get approved for an instant loan and accept it, you may access the money as early as the following business day.
You'll notice that each lender has its own interest rate, loan term, and fees. Tribal lenders, however, tend to be more expensive than state-licensed lenders because tribal lenders don't have to adhere to state laws.
Personal loans from $100 to $20,000
Receive an approval decision in as little as 2 minutes
Funds can be deposited into your account in one business day and used for any purpose
No hidden fees
| Loan Amount | Interest Rate | Loan Term | Loan Example |
| --- | --- | --- | --- |
| $100 to $20,000 | Varies | Varies | See representative example |
SmartAdvances.com can render you a loan offer in just two minutes. But the money may not show up in your bank account until the next business day.
This is typically a restriction of your bank, though, and not the lender. Banks require time to process and clear the funds, though some bank accounts, such as Chime, can arrange early direct deposits. If your bank supports early direct deposits, the money may appear in your account soon after the lender makes the deposit.
Loans from

$500

to

$10,000

Get connected with a lender
Simple form & quick funding
Get your money as soon as next the business day, if approved
| Loan Amount | Interest Rate | Loan Term | Loan Example |
| --- | --- | --- | --- |
| $500 to $10,000 | 5.99% - 35.99% | 3 to 60 Months | See representative example |
Bad Credit Loans was specifically designed to help bad credit consumers obtain loans. You can use it if you're at least 18, earn a regular income, and have an active checking account. There is no charge to use the service and no obligation to accept any loan option you receive.
Upon loan approval, you may collect your money via direct deposit as quickly as one business day. Rest assured Bad Credit Loans is safe to use as it protects all personal information with advanced encryption technology.
Loans from $250 to $5,000
Cash deposited directly into your account
Get money as soon as tomorrow
Bad credit OK
More than 750,000 customers since 1998
| Loan Amount | Interest Rate | Loan Term | Loan Example |
| --- | --- | --- | --- |
| $250 to $5,000 | Varies | Varies | See representative example |
CreditLoan has been in the business of personal loans since 1998. It strives to "connect people with products that enrich their lives," as it says on its website. While personal loans are its core offering, you can also use the website to find car loans and student loans.
In addition to connecting users to loans, CreditLoan aims to educate borrowers through a variety of informative resources on its website, including a smart finance blog and banking reviews.
Quick loans up to $5,000
Submit one form, get multiple options
All credit ratings welcome
Requires bank account and SSN
As seen on CNN, FoxNews, and others
| Loan Amount | Interest Rate | Loan Term | Loan Example |
| --- | --- | --- | --- |
| $500 to $5,000 | Varies | Varies | See representative example |
You can search for online loans of up to $5,000 with BillsHappen®. If you decide to apply, the company will perform a soft inquiry to determine whether you're eligible. This is a huge plus because a soft inquiry won't affect your credit score. While some lenders will charge loan fees, it won't cost you anything to use this service.
BillsHappen will connect you to potential lenders after you fill out its short online form. If you decide to move forward with a lender, you may receive your funds in as soon as 24 hours. In the event you don't get matched to a lender that seems like a good fit, apply another day because new lenders frequently join BillsHappen.
Loans from

$1,000

to

$35,000

Large lender network
Fast loan decision
Use the loan for any purpose
Funding as soon as one business day, if approved
| Loan Amount | Interest Rate | Loan Term | Loan Example |
| --- | --- | --- | --- |
| $500 to $35,000 | 5.99% - 35.99% | 3 to 72 Months | See representative example |
PersonalLoans partners with banks, peer-to-peer lenders, and others to connect users to direct deposit loans. It's available to you if you're at least 18 and a U.S. citizen or legal permanent resident with a Social Security number. You should also be able to show a monthly income and a responsible pattern of borrowing.
Once you fill out the short online form, you'll receive offers from direct lenders who wish to lend you money. If you accept a loan offer and sign the agreement, you can expect to receive your funds in one to five business days.
How Can I Instantly Borrow Money?
You have several ways to get money right away in addition to direct deposit loans. Here are some instant funding options to consider:
Pawn Shop Loans: With a pawnshop loan, you use a high-value item like a ring or musical instrument to get cash in minutes. The value of your item will determine your loan amount and you can collect your money on the spot. If you fail to repay the loan, the pawn shop will keep and sell your item to recoup its losses.
Cash Advance Apps: Cash advance apps give you the opportunity to borrow money against your next paycheck. You can get an instant cash loan through services, such as Earnin and Dave, and they're typically free of interest charges and fees. The loan amount will be automatically deducted from your bank account on your next payday. But these apps require a 24-hour setup process, so your first loan request won't be funded immediately.
Payroll Advance: A payroll advance may be an option if you're employed. Your employer can give you a portion of your paycheck before your actual payday. While some employers are open to payroll advances, others are unaware of them or simply don't offer them. Regardless of where you think your employer stands, it can't hurt to inquire.
Title Loan: You can get a title loan if you own your vehicle outright. This is a secured loan because the vehicle will become the lender's property if you fail to repay the loan, which makes this one of the riskiest secured loan options. We don't generally recommend title loans.
Friends and Family: When you're in a financial crunch, your loved ones may be willing to help. But if you borrow money from them, make sure you create a repayment schedule that everyone agrees to. This repayment schedule should be documented and signed to avoid confusion down the road.
Sell Unwanted Items: Take a look at the items around your home and try to sell valuable belongings you no longer want or need. A quick sale on Facebook Marketplace, LetGo, or Craigslist can help you get fast cash.
If money troubles are a recurring issue, consider getting a side gig. You can land some side jobs pretty easily, such as delivering groceries or restaurant meals, if you have some extra time on your hands. While you'll have to wait a few weeks to get paid, this option can help you avoid loan interest and fees.
What are the Benefits of Direct Deposit Loans?
If you need money quickly, direct deposit loans provide a variety of benefits:
Easy Application: You can apply for an unsecured loan in a few minutes without hassle. You'll be asked a few questions about yourself and your finances, and you can collect the money you need quickly.
Fast Funding: Some installment loans require that you wait weeks or even months for your funds. Direct deposit loans are designed for borrowers in search of immediate cash. After you apply, you can get your funds in your bank account the very next day. You won't have to deal with the hassle of a prepaid debit card or check in the mail.
Online Process: Most direct deposit loans offer online applications. You can fill them out from home and don't have to step foot into a brick-and-mortar bank or credit union.
Instant Approval: You may get approved instantly, depending on the direct deposit loan you receive. You don't have to sit around and wonder when a lender will get back to you.
Affordable: Direct deposit loans can be far more affordable than other financing options. This is particularly true if you have good credit. These loans usually have a lower annual percentage rate compared to a payday loan, an instant cash advance, or a credit card.
Of course, no loan offer is guaranteed. But with the lending networks above, you can at least see if you prequalify for a loan offer without hurting your credit score.
What is the Easiest Online Loan to Get?
Each lender has its own set of requirements. Fortunately, every marketplace we have discussed may be an option, even if you have bad credit. Many of the lenders they work with have lenient requirements and are open to extending online loans to all types of borrowers.
When you consider installment loans, however, cash advance loans or direct deposit payday loans are usually much easier to get. The only caveats are that you must be employed and able to repay your loan by the next time you get paid.
If you fail to pay back an online payday loan on time, you'll be on the hook for sky-high interest charges and fees that can steer you into the cycle of debt. Be cautious with payday lenders unless you're confident you'll be able to repay a direct deposit payday loan in time.
If you are not eligible for an installment loan that piques your interest, you may want to improve your credit score. Pay your bills on time, keep your balances low, and only apply for credit when you absolutely need to.
What is the Minimum Credit Score Required For Loan Approval?
Minimum credit score requirements vary by lender. The good news is that many lenders may approve you for a cash loan with a low credit score.
Some, such as those that offer payday loans online, may even forgo a credit check. While they may not require top-notch credit, it's highly likely that you'll need to show proof of employment or income.
Most lenders will also ask that you hold an active checking account and earn a certain amount of money each month. Of course, the higher your credit score, the lower the annual percentage rate and more favorable terms you're likely to secure.


So even if a lender approves you for a loan with bad credit, you may want to hold off on accepting the loan until you've raised your credit score. A higher credit score can save you thousands of dollars in interest over the life of your loan.
What Will My Loan Payments and Interest Rate Be?
The lender you choose as well as your credit history will dictate your loan payments and interest rate. If you receive a loan offer, this information should be clearly outlined in your loan agreement. Reach out to the lender and ask for clarity if you don't understand something or would like more information.
Also, remember that you don't have to accept any loan offer you receive. If you believe you can get a lower interest rate elsewhere or the loan payments are too high, do not sign on the dotted line.
There are plenty of lenders and other ways to borrow money, so there's no need to settle for the first loan offer that comes your way.
What Happens if I Miss Payments on My Loan?
Your credit scores will take a hit if you miss payments on your loan and the online lender reports payment history to the major credit bureaus. Missed loan payments may also leave you with expensive late fees. To avoid credit damage and late fees, make every effort to pay your loan on time.
You may want to enroll in automatic payment withdrawals or set calendar reminders on your phone so that you never miss a loan payment. If you find that your loan payments are way too high or an unexpected event like a job loss keeps you from making them, speak to your lender.
Your lender may be willing to work with you and accept partial payments, waive late fees, or extend the life of your loan to allow for lower payments. You should work to position yourself as a responsible borrower with every credit bureau.
What Are My Options if I am Denied a Loan?
Ideally, you'd get approved for every loan you apply for. Since this may not be the case, especially if you have bad credit, know that you have options.
First off, you can apply for other loans and wait until a lender makes you an offer. By using the marketplaces above, you'll be able to easily connect to lenders that would like to lend you money.
If you're still denied the loans you apply for, look into other ways to get fast cash. You may take out a pawn shop loan if you have something of value. You can also borrow money from loved ones or look into a credit card cash advance.
Another option is to work on improving your credit so that a lender will eventually approve you for the loan you'd like. A higher credit score can significantly boost your chances of securing your ideal loan offer.
Finally, consider getting a cosigner. Someone who can vouch for your ability to repay the loan can do a lot for your approval odds and may even secure you a better interest rate and terms if your cosigner has good credit.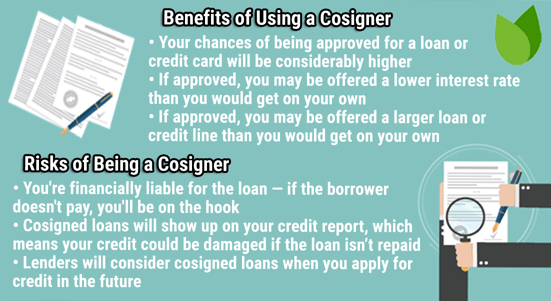 Of course, getting a cosigner is not something to take lightly. If you fail to make payments on your loan, not only will your cosigner be responsible for making your missed payments, but the late payment will be reported to you and your cosigner's credit reports and will hurt both of your credit scores.
Can I Get a Direct Deposit Loan Without a Bank Account?
You will need a valid and active bank account to be eligible for a direct deposit loan. If you don't have one, a lender won't be able to deposit the funds, and you may have to receive your loan via check or a prepaid debit card instead.
Fortunately, it's easy to open a bank account, and you can do so before you apply for a direct deposit loan.
While each bank and credit union has its own set of requirements, most will ask you to show two forms of identification. You can use your driver's license, passport, birth certificate, and/or Social Security card. You'll also need to provide personal information that may include your date of birth, home address, and phone number.
To prove you live at the physical address you provide, you may need to share a utility bill in your name. You may also be required to make an initial deposit to open your account. Most banks and credit unions require deposits of at least $25.
Should I Get a Direct Deposit Loan From a Lending Network?
While you can get a direct deposit loan from a direct lender, you may find it easier to use a lending network first. Marketplaces like MoneyMutual and BillsHappen can connect you to various lenders quickly.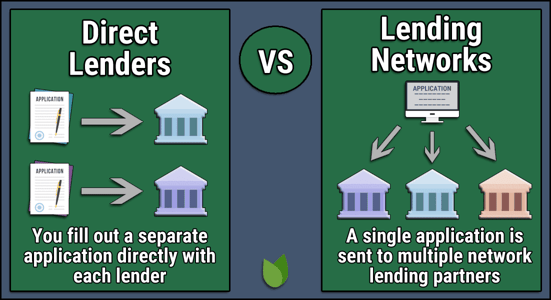 These marketplaces do the research for you and can save you a lot of time because you won't have to spend hours on personal loan websites. You can easily figure out which lenders will approve you for direct deposit loans without hurting your credit score.
Direct Deposit Loans in Minutes: Find the Emergency Loan You Need Online
Direct deposit loans in minutes can help you cover unexpected expense with ease. Consider all of the online loans and alternatives available to you before you decide.
Weigh the pros and cons of each instant loan offer and make an informed decision based on your budget and needs. Best of luck in your search for fast cash!
Advertiser Disclosure
BadCredit.org is a free online resource that offers valuable content and comparison services to users. To keep this resource 100% free for users, we receive advertising compensation from the financial products listed on this page. Along with key review factors, this compensation may impact how and where products appear on the page (including, for example, the order in which they appear). BadCredit.org does not include listings for all financial products.
Our Editorial Review Policy
Our site is committed to publishing independent, accurate content guided by strict editorial guidelines. Before articles and reviews are published on our site, they undergo a thorough review process performed by a team of independent editors and subject-matter experts to ensure the content's accuracy, timeliness, and impartiality. Our editorial team is separate and independent of our site's advertisers, and the opinions they express on our site are their own. To read more about our team members and their editorial backgrounds, please visit our site's About page.