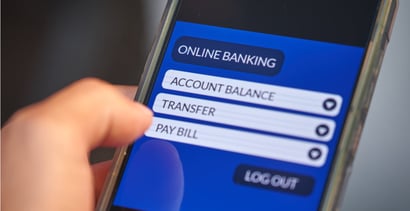 Some banks offer consumers a second chance with bank accounts for people with bad credit. That's because a low credit score can make opening a bank account difficult. 
A credit check may reveal a host of problems, such as not paying overdraft fees on a checking account or having a bank account closed involuntarily. A financial institution can deny an account application for up to five years.
A second chance checking account can help. Banks offering these accounts don't check a potential customer's credit history through a ChexSystems report as part of the application process to open a checking account or savings account.
Best Bank Accounts For People With Bad Credit
The best bank account for someone with bad credit offers many of the same services as those offered by any other financial institution. A second chance checking account can offer direct deposit, mobile banking, a prepaid debit card, online bill pay, and ATM access.
Here are five of the best that we've found. All operate online and describe themselves as financial technology companies — not banks. The banking services they offer are provided by a separate bank that's insured by the FDIC.
Current offers a second chance bank account that it says you can open in less than two minutes through its online application.
One service that caught our eye was Current's removal of gas holds when you pump gas at a gas station. Gas stations often place holds on debit cards when drivers fill up. The authorization to hold $50 or more on your account for as long as 72 hours until your transaction clears can tie up more money than you've spent at the gas station. Current removes these holds immediately. 
The service is only offered on premium accounts, which means you have to make at least $500 in direct deposits each month.
Chime doesn't have bank branches customers can go to, but it has a network of 60,000 free ATMs. There is no minimum balance requirement to open an account, though you'll need to open a Chime Checking Account before you can open a savings account. 
Chime is big on promoting itself as a bank alternative that doesn't charge fees. It has no service fee or overdraft fee. The FDIC insures your Chime accounts for up to $250,000 in deposits.
GO2bank is another option for anyone seeking an online account. Its minimum deposit requirement is a bit higher than other bank accounts on this list, but once the deposit is met, you're not required to maintain a minimum balance.
Plus, if you have a good experience with GO2bank after opening the account, you can apply for its secured Visa credit card and use it responsibly to help build credit.
Oxygen offers a personal and business bank account, so even business owners with a bad credit score can open a business account.
This account also comes with cellphone and travel insurance, as well as PriorityPass Lounge Access, Netflix, and Peloton digital reimbursements, among other benefits. Benefits vary by account type, and spending requirements may apply.
Opening a Flare savings account will get you an unusually high annual percentage yield (APY) that hasn't been seen in years. We won't say how high because rates change, and you should check it out for yourself. But from what we saw, it's worth looking into if you want to open a savings account.
Direct deposit is required. Flare Account also has a checking account and mobile app on which you can do your banking.
The Flare Account also comes with Payback Rewards that you can activate in the mobile app. These rewards post credits to your account when you shop at specific merchants that can be redeemed for cash back.
What Is a Bank Account For People With Bad Credit?
A credit score is important in many ways. A good score can help you get approved for loans at low interest rates, make it easier to rent property, and can mean a mailbox full of credit card offers. 
A bad report from a credit bureau can have the opposite effect, and it can also make it hard to open a bank account.
A second chance bank offers an alternative for people with bad credit and helps those who have had their accounts overdrawn or didn't pay banking fees.

These second-chance accounts may charge fees for basic services, such as withdrawing money. Many are online-only banks that may not have as many ATMs as physical banks do.
They often offer a basic bank account that almost anyone can open. Having the account and using it wisely, such as by not having overdrafts, allows consumers to build a better checking history. 
The best part of these banking services for someone with bad credit is that they don't check an applicant's credit history or any other account problems an applicant may have had at banks. This allows nearly instantaneous approval to open a second chance checking account, savings account, or business checking account.
How Does a Second Chance Checking Account Work?
A second chance checking account works like any other checking account. A second chance bank usually offers the basic checking services you'd expect from a traditional bank or credit union. 
You should be able to deposit checks (usually with your phone), write physical checks, withdraw money at ATMs, enable direct deposits, and use many mobile banking services.
Not all of these banks offer paper checks, but may instead encourage customers to use the debit card that comes with the checking account or the bank's mobile app to transfer money to friends and family. Paying bills can often be done online.
The ATMs that a second chance checking account has available are often in a network of ATMs. If you use an ATM outside of the network, you'll likely be charged a fee. When considering companies that offer a second chance checking account, it's worthwhile to see whether it offers no-fee ATMs near you.
What Services Can I Expect From Second Chance Banking?
A second chance bank account should offer you the same services you'd find with any basic bank account.
One service that may be difficult to find at a second chance bank is personal service at a physical bank. They should have customer service help online or over the phone, but none of the banks we reviewed have physical offices that you can visit for assistance.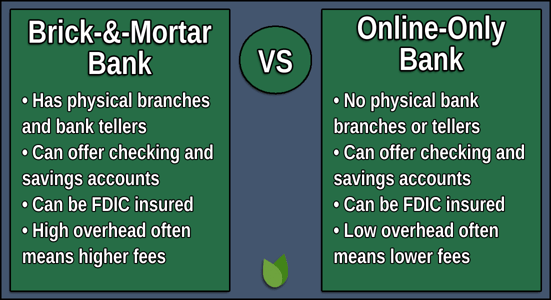 You'll be issued a debit card that works wherever credit cards are accepted, including online and to pay bills. However, since it's a debit card and not a credit card, the money will be immediately withdrawn from your checking account when you make a purchase.
Some of the debit cards from these banks offer cash back when you make purchases with specific merchants, so you can earn a little extra money on regular purchases.
Many of these services waive fees or pay higher interest rates if you set up direct deposit through your employer or for your government benefits. Some online banks give you access to your money up to two days earlier than traditional banks do when you receive direct deposits.
Will My Credit Report Be Checked?
No, your credit report won't be checked by a second chance bank. That's the main benefit of using these services. They don't hold past mistakes, including a bad credit score, against you.
Banks don't check your credit score by conducting a credit check, which is what you'd expect a financial institution to do. Instead, they often use a consumer reporting agency called ChexSystems. 
A ChexSystems report is compiled of bank accounts in your name for the past five years. Negative information it looks for can include:
Closed accounts
Overdraft fees
Fraudulent activity
Not meeting minimum balance requirements
Bad credit score
Bounced checks
Negative balance
Unpaid bank fees
Account misuse
Negative marks stay on a ChexSystems report for up to five years. Banks can decline your request to open an account during that time, and some may require more time to pass between negative incidents.
What Should I Look For In a Second Chance Bank?
If you can't open a bank account elsewhere, you should look for a second chance bank account that offers the same features you'd find at any traditional bank.
However, the main thing you should look out for is the fees a bank charges for offering you this banking service that people with bad credit may not otherwise get.
For example, a second chance checking account may have a minimum balance requirement. You may be charged a fee if your account balance falls too low. You could also be charged an overdraft fee if your balance becomes negative.
What's more likely is a banking fee for using the account each month. This can often be waived by keeping a minimum balance or by having direct deposit set up. Be sure to read the fine print of any application to look for possible fees.
You may look to a second chance bank for more than just a basic bank account. But what you may not find at a second chance bank is a credit card. A debit card is often offered, but there's a big difference between a debit card and a credit card. 
A credit card is a short-term loan. A debit card can be used to buy something at a store or pay a company with money immediately withdrawn from your bank account. A direct debit can also be used to pay for recurring bills, such as a monthly Hulu subscription.
And you shouldn't confuse a debit card that a second chance bank offers with a prepaid debit card. A prepaid debit card requires you to load money on it that you can spend, and your spending limit is equal to the amount you deposit. A prepaid store card — like those you often see for sale as Christmas gifts — is one such example.
Can Banks Refuse to Open an Account?
Yes, banks can refuse a consumer request to open an account for simple reasons, such as someone not having the type of identification required, to more complex reasons, such as someone having a prior bankruptcy or record of fraud.
A bank may refuse an account to a potential customer for any number of reasons, including unpaid fees, overdrafts, bounced checks, bad credit, and unfixed errors on a ChexSystems report.
A bank can close an account and other banks can deny the customer new accounts for breaking a bank's rules. A bank may punish a customer for going over the daily ATM withdrawal limit or transferring money from a savings account too frequently.
One way to head some of these problems off is to check your ChexSystems report for errors and have them fixed. ChexSystems offers a free report (consumer disclosure) on its website. 

Paying off any unpaid bank fees can also help improve your ChexSystems report.
Remember that second chance banks usually don't use ChexSystems or check credit reports, so you shouldn't have difficulty opening an account. Even if a bank checks your credit history or how you've used bank accounts, it's still often willing to give you a second chance.
What Other Options Should I Consider?
Other banking options exist if you're turned down for a second chance account or you'd rather not open one.
Many of the alternatives, unfortunately, are expensive. The Financial Health Network estimated that unbanked and underbanked Americans spend $189 billion in fees and interest on financial products — an average of $3,000 per person each year.
Expensive alternatives include a payday loan, prepaid debit card, personal loan, secured loan, secured credit card, and a cash advance on an unsecured credit card with a low credit limit. A credit card could also have an annual fee that makes it expensive. Having a low credit score usually leads to a high interest rate on these products, especially from payday lenders.
Check-cashing stores and money orders can also be expensive for the unbanked. Going to a lender for a personal loan may be another option.
Joining a credit union can be one option if you can't open a checking account elsewhere. Credit unions often require members to be affiliated with them, such as through their jobs. Even with bad credit or past bank mistakes, a credit union tied to your workplace may allow you to open an account.
Your Best Options: Bank Accounts For Bad Credit
A second chance checking account may be the best option for people with bad credit. These accounts are often available to people whose banks have closed their accounts for various reasons, including poor credit scores.
Second chance banks may only offer basic banking services and not the premium services some banks provide. Still, they should have enough services, including online banking, ATMs, and direct deposit, so your financial needs are met without paying high fees.
Look for second chance banks that don't charge fees and that have free ATMs in your area. You can improve your credit score and eventually qualify for a traditional bank account elsewhere by using the account wisely.
---
1 Out-of-network ATM withdrawal fees may apply except at MoneyPass ATMs in a 7-Eleven, or any Allpoint or Visa Plus Alliance ATM.
2 Early access to direct deposit funds depends on the timing of the submission of the payment file from the payer. We generally make these funds available on the day the payment file is received, which may be up to 2 days earlier than the scheduled payment date.
3 Chime SpotMe is an optional service that requires a single deposit of $200 or more in qualifying direct deposits to the Chime Checking Account each month. All qualifying members will be allowed to overdraw their account up to $20 on debit card purchases and cash withdrawals initially, but may be later eligible for a higher limit of up to $200 or more based on member's Chime Account history, direct deposit frequency and amount, spending activity and other risk-based factors. Your limit will be displayed to you within the Chime mobile app. You will receive notice of any changes to your limit. Your limit may change at any time, at Chime's discretion. Although there are no overdraft fees, there may be out-of-network or third party fees associated with ATM transactions. SpotMe won't cover non-debit card transactions, including ACH transfers, Pay Anyone transfers, or Chime Checkbook transactions. See Terms and Conditions.
Advertiser Disclosure
BadCredit.org is a free online resource that offers valuable content and comparison services to users. To keep this resource 100% free for users, we receive advertising compensation from the financial products listed on this page. Along with key review factors, this compensation may impact how and where products appear on the page (including, for example, the order in which they appear). BadCredit.org does not include listings for all financial products.
Our Editorial Review Policy
Our site is committed to publishing independent, accurate content guided by strict editorial guidelines. Before articles and reviews are published on our site, they undergo a thorough review process performed by a team of independent editors and subject-matter experts to ensure the content's accuracy, timeliness, and impartiality. Our editorial team is separate and independent of our site's advertisers, and the opinions they express on our site are their own. To read more about our team members and their editorial backgrounds, please visit our site's About page.