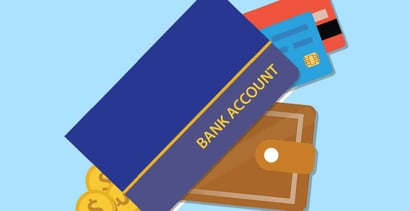 Bank accounts for bad credit with no deposit minimums typify the evolution of banking in the 21st century. They are consumer-friendly, inexpensive, and operate online, sometimes exclusively. 
Although you may be able to use a prepaid debit card to get by without a bank account, having one is a convenience that offers several benefits, including access to a debit card and streamlined direct deposits. 
We've rounded up the best no-deposit bank accounts and some very good alternatives. You can get any of them even if your credit is not at its full potential.
Skip to the Best Bank Account for:
1. Current: Best For Overdraft Protection
You can opt-in for up to $200 of fee-free overdraft protection from Current if you have $500/month in direct deposits. The initial overdraft limit is $25 and increases over time based on your account history, spending activity, or other risk-based factors. 
The account has no hidden fees and never charges an overdraft fee. You'll receive a Visa debit card that provides fast direct deposits, mobile banking access, free ATM withdrawals, and mobile check deposits. Current also offers a high-yield savings account.
2. Chime®: Best For Low Fees
The Chime® Account keeps costs down by operating exclusively online, with no brick-and-mortar branches to drain profits. Chime offers an account with no monthly, out-of-network ATM, foreign transaction fees, or overdraft fees.
Chime's optional overdraft protection can save you money if spending exceeds your account balance. You'll receive a Visa® Debit Card upon account opening, and the Secured Chime Credit Builder Visa® Credit Card is also available⁴. 
The secured Visa card charges no annual fee and provides a few additional benefits, including $0 liability protection. Unlike an unsecured credit card, a secured card requires an initial deposit, typically $200 or more. Chime may refund your security deposit when you pay your bills on time.
3. Oxygen: Best For Cash Back Rewards
Oxygen lets you earn cash back on purchases at approved merchants, including when you buy coffee. The account offers an interest-bearing savings account, early access to the direct deposit of your paycheck, and free withdrawals at more than 40,000 ATMs.
Depending on your debit card choice, you can also enjoy benefits such as extended warranties and cellphone protection. The Earth debit card is fee-free, but the other three versions charge fees and have monthly deposit and spending requirements.
4. Flare Account: Best For Savers
The Flare Account pays interest on your core account balance. In addition, it offers a savings account with a generous yield. The mobile app lets you set up direct deposits and transfer money using PayPal and FlashPayID.
You can make a direct deposit of your federal tax refund into your Flare Account. The Store Locator finds you the closest ACE Cash Express store, where you get no-fee ATM cash withdrawals. Overdraft protection is available but doesn't extend to ATM cash advance overdrafts.
More Second-Chance Checking Accounts Worth Considering (Some Require a Deposit)
These accounts are good choices if you have experienced past problems with your bank accounts. They can offer you a second-chance checking account (or "opportunity checking") and other services that make it easier to re-enter the world of banking but may require a deposit to open an account.
5. Chase Secure Banking
Chase Secure Banking offers a $100 signup bonus to new customers. It's a good choice for consumers who prefer to bank in person at brick-and-mortar branches. The account charges a fixed monthly fee of $4.95 and does not provide checks, but you get free money orders and cashier's checks.
$100 signup bonus
No deposit required
Free access to 16,000 ATMs
$4.95 monthly fee
The account has no minimum opening balance, and you can access nationwide Chase fee-free ATMs for deposits and withdrawals. Chase protects you from overdrafts by declining unfunded spending. The account includes Chase Credit Journey for online credit score monitoring.
6. LendingClub Bank Rewards Checking Account
The LendingClub Rewards Checking Account requires an initial deposit of $100. You earn 1% cash back when you maintain a balance of $2,500 or make a direct deposit of $2,500 each month. You also need a $2,500 balance to earn interest from the account.
Pays 1% cash back and interest with a $2,500 balance
Free access to thousands of ATMs
No fees
Receive direct deposit paychecks two days early
You automatically enroll in the LendingClub Advantage Program with benefits that include increased deposit and transfer limits, free ATM rebates, and access to the LendingClub Marketplace.
7. Stride Bank
Stride Bank offers a free checking account with no monthly service fees, a free debit card, and unlimited check writing. The minimum initial deposit is $100, but there's no minimum required balance after that.
No monthly service fees
Check bounce protection up to $300
$100 initial deposit
Free mobile banking and deposit
Stride Bank has branches in Oklahoma and online banking anywhere. The fee for overdrafts is $29.50 per occurrence. Paper statements are available for $2 per month.
8. Clear Access Banking
Wells Fargo Clear Access BankingSM caters to teenagers and consumers with previous banking problems. The minimum opening deposit is $25, and the monthly service fee is $5. In-network ATM access is free, but there is no reimbursement for out-of-network charges.
$25 minimum deposit
$5 monthly service fee
Returned check fee is $12
Wire transfers fees range from $15 to $30 per wire
It's good that Clear Access Banking has no overdraft fees because optional overdraft services are not available. You must be at least 13 years old to open this account.
9. Credit Unions
Most credit unions offer free or low-cost checking accounts. The National Credit Union Administration insures these accounts much like the Federal Deposit Insurance Corporation insures bank accounts. Credit unions appeal to consumers who appreciate lower fees, higher savings rates, and more personalized services.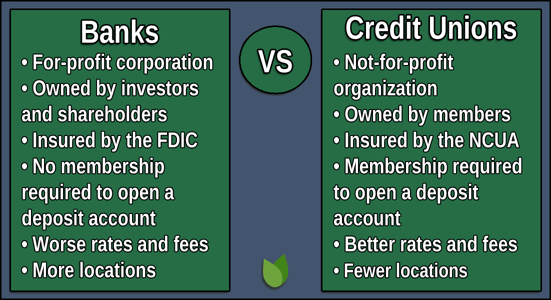 Checking account terms vary among credit unions, but many offer cash back rewards, overdraft protection, and no monthly fees. You must join a credit union before opening an account there, and you may have to meet specific eligibility requirements. For example, you must have military service to join the Navy Federal Credit Union.
Can I Get a Bank Account With No Money?
Indeed you can. The top-rated bank accounts require no deposit — you can open a checking account with $0. You may have to cough up a few bucks if the bank charges a monthly fee, but several banks are fee-free. 
Opening a bank account online is simple and quick, even at banks with branches. The first step is to choose a bank or credit union that doesn't require a deposit and fits your needs. For example, you may want to bank remotely and avoid spending time in a local branch. 
An online bank may suit your needs perfectly by providing many traditional checking account services at bargain prices.
How Does Bad Credit Affect Access to a Bank Account?
The connection between your credit rating and your bank account access is indirect. Poor credit may cause a bank to deny you overdraft protection since it is a credit product. 
A troubled credit report will make it hard to get a personal loan. It is much easier to get a personal loan online than from a bank.
But your history with banks, not creditors, directly impacts your access to a checking account. ChexSystems and a few other agencies collect and report your banking history, similar to how a credit bureau (i.e., TransUnion, Experian, and Equifax) provides credit report services.
ChexSystems collects negative information about consumers' problems with their checking and savings accounts and sells it to financial institutions. The collected data includes:
ATM, debit card, and account abuse
Bank-initiated account closures
Fraud or identity theft
Number of recently opened accounts
Overdrafts
Returned checks
Unpaid negative balances
Most banks use ChexSystems when consumers apply for deposit accounts. A bank will probably deny your application if ChexSystems reports banking problems that occurred in the past five years.
In contrast, second chance bank accounts do not use ChexSystems. Instead, they offer "fresh start" or "opportunity" accounts for applicants with past problems. These checking accounts often charge a monthly fee but may upgrade you to no-fee checking after a trial period.
The Fair Credit Reporting Act entitles you to dispute misinformation on consumer reports, including those from ChexSystems. The company's webpage for consumer challenges recommends you get a free copy of your Consumer Disclosure Report before submitting a dispute so you can identify inaccurate information. ChexSystems must investigate disputes and remove incorrect items within 30 days of your submission.
Two other companies report consumer banking problems. TeleCheck keeps a database of incidents involving bounced and returned checks. A group of banks owns Early Warning Services (EWS), which reports account transgressions.
What Services Should I Expect From a Bad Credit Bank Account?
Your bank may not offer paper checks or in-person contact, but it should provide the following:
Online banking and bill pay: All online and most traditional banks allow you to access banking services via the internet. You can deposit and withdraw funds, schedule payments, and use a debit card to pay for purchases. Bill pay lets you set up recurring payments, so you don't have to remember to pay your bills on time.
Free checking accounts: The best online bank accounts do not charge a monthly service fee. You should also look for accounts that don't require an initial deposit and don't charge for overdrafts.
Rewards checking: Several online accounts offer reward points or cash back when you use your debit card to pay for purchases.
Mobile banking: Virtually all banks offer a mobile app. But not all apps are equal, so it pays to check them out before you decide where to open your account. An app should provide mobile check deposits, money transfers, scheduling of payments and direct deposits, and other account management functions.
Credit and debit cards: Online banks usually provide debit cards instead of paper checks. You can apply for the bank's unsecured or secured credit card once you open a deposit account, but the bank may check your credit bureau reports. Online banks offer some of the best credit cards for building credit.
Savings accounts: Some online banks offer savings accounts with teaser rates of 4%, 6%, or more. Upon closer inspection, you may find that these high rates apply only to a portion of your account balance (e.g., the first $2,000 on deposit).
You're not married to your bank account, so if you are unhappy with the service you're getting, you can move on to greener pastures.
What Fees Do Bad Credit Bank Accounts Charge?
Several of the reviewed banks offer no-fee checking. This means you don't have to pay a monthly service charge or in-network ATM fees. 
But if you look closely, you can usually find one or more fees lurking about. For example, Chime charges you when you get an over-the-counter withdrawal or cash advance, or use an out-of-network ATM (i.e., not from one of the bank's 60,000+ fee-free ATMs).


Even the best checking accounts may charge you when they cover an overdraft. They may also charge a fee when they deny and return an overdrawn check.
Overdraft fees can mount up quickly. A charge of $30/incident or more is not uncommon. 
Things can get out of hand if you write a series of checks that bounce simultaneously. But this isn't a problem with modern accounts since you'll receive immediate feedback when making real-time debit card purchases. In other words, you'll know right away whether the bank has denied your payment.
Many banks give you the option to sign up for overdraft protection. This gives you a credit line that will pay for purchases up to a specified limit when you have insufficient funds in your checking account.
The other alternative is to have the bank deny any attempts to overdraw your account. Both approaches work, and both may charge fees.
Can I Open a Bank Account Without a Credit Check?
Fortunately, you don't need good credit to open a bank account. Many banks don't check applicants' credit, although most will look into previous banking problems using resources such as ChexSystems. 
A second chance checking account stands apart because it doesn't use consumer reporting agencies when evaluating a potential customer. You may have to adhere to special terms or pay a few fees, but these accounts provide an excellent opportunity to establish a banking relationship.
Can I Get a Business Checking Account With No Deposit?
Yes, small businesses can choose from a wide variety of no-deposit checking accounts at online and brick-and-mortar banks. The best business checking accounts require no monthly service fees or minimum balances, plus they may waive transaction and overdraft fees. 
For example, the mobile-only Oxygen Business Account:
requires no deposit
is almost fee-free
allows you to separate your personal and business finances
lets you open an LLC directly from the Oxygen app
As with its consumer account, Oxygen Business Checking pays cash back when you make purchases with the Oxygen debit card. The account also provides virtual debit cards and other mobile tools. 
You will have to pay fees for out-of-network ATM withdrawals and cash deposits. The account doesn't let you wire money out, but you can receive domestic wires. Multiuser accounts are not available. 
If you don't mind a $100 deposit, you can get the Tailored Business Checking from LendingClub, which:
imposes no monthly maintenance fees for balances of $500
pays cash back on qualified purchases
provides free or rebated ATM use
pays interest on balances
allows mobile deposits
allows transfers to internal and external accounts
Stride Bank offers a business checking account that closely resembles the consumer version. There is an initial $100 minimum deposit but no minimum balance. You get a free business debit card with bounce protection, and the first 100 items per month are free ($0.25 per item after that). Business bill pay costs $9.95/month.
Choose a Bad Credit Bank Account With No Deposit 
You can get a bank account with no deposit online from several sources. The accounts are also free of monthly service charges and most other fees. They don't check credit, and they don't check previous banking history. 
If you are just starting out or have had past banking problems, these accounts give you excellent checking account features and ask few questions. 
---
1 Out-of-network ATM withdrawal fees may apply except at MoneyPass ATMs in a 7-Eleven, or any Allpoint or Visa Plus Alliance ATM.
2 Early access to direct deposit funds depends on the timing of the submission of the payment file from the payer. We generally make these funds available on the day the payment file is received, which may be up to 2 days earlier than the scheduled payment date.
3 Chime SpotMe is an optional service that requires a single deposit of $200 or more in qualifying direct deposits to the Chime Checking Account each month. All qualifying members will be allowed to overdraw their account up to $20 on debit card purchases and cash withdrawals initially, but may be later eligible for a higher limit of up to $200 or more based on member's Chime Account history, direct deposit frequency and amount, spending activity and other risk-based factors. Your limit will be displayed to you within the Chime mobile app. You will receive notice of any changes to your limit. Your limit may change at any time, at Chime's discretion. Although there are no overdraft fees, there may be out-of-network or third-party fees associated with ATM transactions. SpotMe won't cover non-debit card transactions, including ACH transfers, Pay Anyone transfers, or Chime Checkbook transactions. See Terms and Conditions.
4 To apply for Credit Builder, you must have received a single qualifying direct deposit of $200 or more to your Checking Account. The qualifying direct deposit must be from your employer, payroll provider, gig economy payer, or benefits payer by Automated Clearing House (ACH) deposit OR Original Credit Transaction (OCT). Bank ACH transfers, Pay Anyone transfers, verification or trial deposits from financial institutions, peer-to-peer transfers from services such as PayPal, Cash App, or Venmo, mobile check deposits, cash loads or deposits, one-time direct deposits, such as tax refunds and other similar transactions, and any deposit to which Chime deems to not be a qualifying direct deposit are not qualifying direct deposits.
Advertiser Disclosure
BadCredit.org is a free online resource that offers valuable content and comparison services to users. To keep this resource 100% free for users, we receive advertising compensation from the financial products listed on this page. Along with key review factors, this compensation may impact how and where products appear on the page (including, for example, the order in which they appear). BadCredit.org does not include listings for all financial products.
Our Editorial Review Policy
Our site is committed to publishing independent, accurate content guided by strict editorial guidelines. Before articles and reviews are published on our site, they undergo a thorough review process performed by a team of independent editors and subject-matter experts to ensure the content's accuracy, timeliness, and impartiality. Our editorial team is separate and independent of our site's advertisers, and the opinions they express on our site are their own. To read more about our team members and their editorial backgrounds, please visit our site's About page.