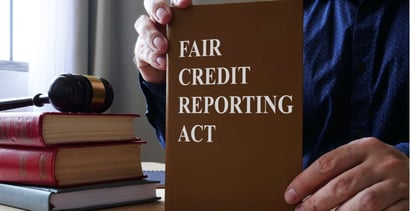 The Fair Credit Reporting Act (FCRA) is a consumer protection statute that Congress passed in 1970. In this context, a statute is a federal law, and its purpose is to promote fairness and accuracy in credit reporting and to ensure the privacy of your sensitive personal credit information.
The FCRA, which has been amended dozens of times in its 50-plus-year history, is full of important consumer protections and rules users of credit reports must follow. And since credit is such a prevalent part of your financial well-being, it's important to familiarize yourself with your rights under the Act.
Understanding the FCRA gives you the ability to protect your credit and your identity, and it gives you many rights in the event something goes wrong with your credit reports.
The Fair Credit Reporting Act and its many amendments span well over 100 pages. Unless you possess a photographic memory or you've spent your life working in the consumer credit environment, you probably won't be able to remember everything about the law.
But you can, and should, be aware of some of the Act's more notable protections and how those may affect you. To that end, here are eight ways the FCRA protects you and other consumers:
1. You Can Ask a Consumer Reporting Agency to Tell You What's In Your File
The FCRA requires consumer reporting agencies, including the three major credit bureaus, to disclose the information in your file upon request. That means you have the right to see copies of your Experian, TransUnion, and Experian credit reports.
The point being your credit report information cannot be a secret that is held from you. If you want to see your report, the credit bureaus must make it available to you.
2. The 3 Major Credit Bureaus Must Give You a Free Credit Report Disclosure Once Every 12 Months
While you have to ask for a copy of your own credit report, you can visit AnnualCreditReport.com to claim your federal freebies.
According to the Fair and Accurate Credit Transactions Act of 2003, which was one of the many amendments to the FCRA, each credit bureau must give you a free report upon request once every 12 months. They also had to create a central source where you could make your request for your credit reports. This central source is www.AnnualCreditReport.com.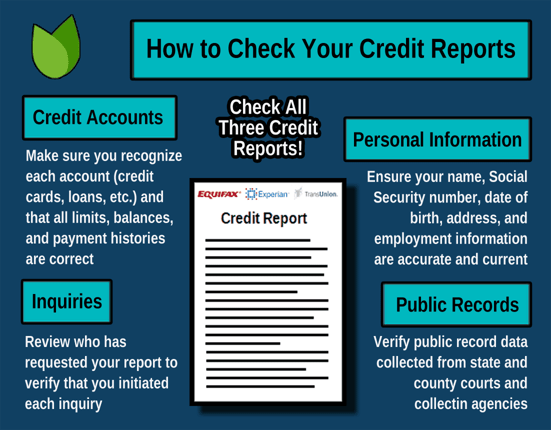 Because of the pandemic, the credit bureaus are voluntarily offering free weekly reports through at least April 2022 from this website.
3. There Are Other Reasons You May Be Eligible For Free Credit Reports
In addition to the required annual credit disclosures, you may be eligible for additional free credit reports. Per the FCRA, any consumer who fits the following descriptions can request a free credit file disclosure:
Identity theft victims
Unemployed persons planning to apply for a job within 60 days
Recipients of public assistance funds
Victims of fraud (with inaccurate credit file information)
Someone who applied for financing and was turned down or offered less attractive terms (also known as an Adverse Action)
These additional free credit report disclosures can also be obtained through AnnualCreditReport.com
4. You Can Dispute Inaccurate Information On Your Credit Reports
This is one of the primary reasons you want to check your credit reports often. It's important to make sure the information on your reports is correct. Negative credit items, even if they're wrong, can still lower your credit scores.

If you do discover mistakes, you can contact the credit reporting agency in question. This is referred to as filing a dispute. It is how you let the agency know that you disagree with something in your credit file and why you disagree with it. This will prompt the credit bureau to start an investigation.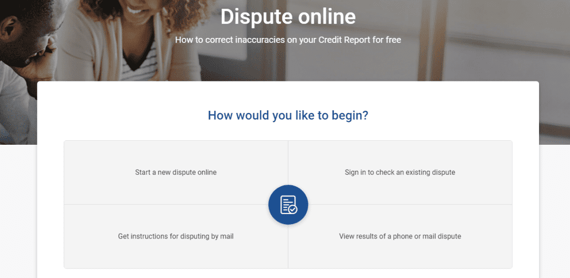 When a credit bureau receives your dispute, it typically has 30 to 45 days to complete its investigation, although most investigations are completed within a couple of weeks. If the credit bureau determines your credit report is accurate, the item you disputed will remain. But if your information can't be verified, then the credit bureau will delete the item in question.  
5. Businesses and Employers Must Tell You If Your Credit Information Has Been Used Against You
Many different companies use credit reports for various business purposes. Lenders are probably among the best-known credit report users. However, insurance providers, utility providers, and other businesses rely on the predictive capability of credit reports as well.
You may even have an employer ask to check your credit report when you apply for a job or promotion.

In any of these events, if the information on your credit file causes someone to deny you financing, a job, or services, that business has an obligation to tell you about it. This is called an Adverse Action.
An Adverse Action Notice is a form notice that must include details about the credit reporting agency that was used to source your credit report, including its contact information so you can reach out for a free copy of your credit report (up to 60 days from the adverse action).

6. A Credit Reporting Agency Can Only Share Your Credit Details With Someone Who Has Permissible Purpose
One way credit bureaus make money is by selling copies of your credit reports to businesses that want to review your information. The FCRA restricts who can access your credit report to a limited number of conditions. These are called permissible purposes.
Some (but not all) common examples of permissible purposes include:
Lenders can request your credit report when you apply for financing.
Insurance companies can purchase your credit report when you're seeking new or continued insurance coverage.
Employers can access your credit information when you provide written permission.
Anyone with a court order can access your credit information.
You can check your own credit report anytime you wish.
If a business has a legitimate business reason for doing so, they can pull your report.
Debt collectors can pull your credit reports as part of the collection process.
You can learn more about permissible purposes here.
7. Most Negative Items Can't Remain On Your Credit Report Forever
Aside from a few exceptions, the FCRA requires credit bureaus to remove derogatory information from your credit report after seven to 10 years, in most cases.

Here's a look at some of the credit reporting time limits for specific negative items:
Collection accounts must come off your credit report no later than seven years from the date of the first delinquency that led to the default of the original account.
Late payments must be removed from your credit report no later than seven years after the date of the delinquency.
Charge-offs and all other similar defaulted accounts can only stay on your report for up to seven years from the date of the first delinquency that led to the default. This applies to repossessions, foreclosures, and settlements as well.
Bankruptcies can stay on your report for 10 years from the date filed (Chapter 7) or seven years from the date of discharge (Chapter 13).
Defaulted and unpaid federal student loans can remain on your credit report indefinitely because the FCRA is silent on the subject.
You may have noticed that I used "date of the first delinquency that led to the default of the original account" a couple of times above. That date is called the Date of First Delinquency or DoFD.
That date is also referred to as the anchor date because it acts as the date from which the credit reporting clock starts ticking. It also represents the first delinquency that led to the default of the original account.
So, for example, if you first went delinquent in June 2020 on an account and never brought it current it before it went into default, the credit bureaus could maintain a record of that default for seven years from that date, which would be June 2027.
8. You Can Opt Out of Allowing the Credit Bureaus to Sell Your Information For Preapproved Credit Offers
The credit bureaus can sell your information to companies that want to send you a firm offer of credit or insurance. This is called prospecting or prescreening. It's why you have so many credit card offers in your mailbox.
You don't have to give your permission for the credit bureaus to share your information in this way because it's a permissible purpose (see Number 6 above). However, you can stop the credit bureaus from selling your data by visiting OptOutPrescreen.com and opting out.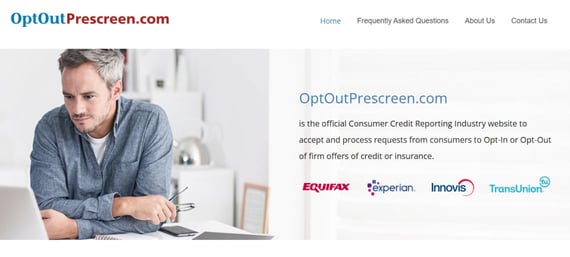 The website gives you the option to opt out for a period of five years. And, if you want to permanently revoke the credit bureaus' ability to sell your information for prescreened offers, you can mail in a request.
NOTE: There is a common myth that your credit scores will improve if you opt out. That is untrue. Opting out has no effect on your credit scores. 
Next Steps
Now that you're familiar with some of your credit reporting rights, it's a good idea to make a thorough credit report review your next step. Given their importance, keeping a close eye on your three credit reports is always wise. You can dispute any mistakes or outdated information you find.
You should also watch for other red flags, like signs of identity theft. Your credit is an important asset. It's best to treat it as such.
Advertiser Disclosure
BadCredit.org is a free online resource that offers valuable content and comparison services to users. To keep this resource 100% free for users, we receive advertising compensation from the financial products listed on this page. Along with key review factors, this compensation may impact how and where products appear on the page (including, for example, the order in which they appear). BadCredit.org does not include listings for all financial products.
Our Editorial Review Policy
Our site is committed to publishing independent, accurate content guided by strict editorial guidelines. Before articles and reviews are published on our site, they undergo a thorough review process performed by a team of independent editors and subject-matter experts to ensure the content's accuracy, timeliness, and impartiality. Our editorial team is separate and independent of our site's advertisers, and the opinions they express on our site are their own. To read more about our team members and their editorial backgrounds, please visit our site's About page.