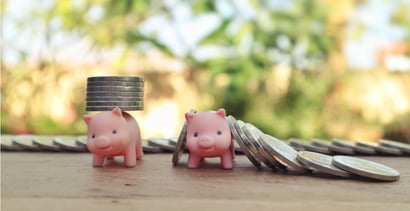 So, you want to take out a personal loan? Terrific! Plenty of lenders are ready to grant these financial products to individuals, even those with low credit scores.
Once you have the money, you can use it for any purpose, including consolidating expensive debts. Navigating the vast loan landscape can be confusing, however. At first glance, all the offers can look similar or compelling.
To choose the right loan for you, you must review the essential elements of various loans before applying. This is an important process because the wrong choice can result in higher-than-necessary fees, expensive payments, and even credit report damage.
But you can avoid buyer's remorse by carefully comparing the following aspects of a loan offer:
The Loan Amount
Only you know how much money you need to borrow, so use that dollar figure as your guide. Some lenders specialize in smaller amounts, such as $200 to $5,000, while other lenders offer loans with a wider range.
For instance, you can get a $100 payday loan or you can get a six-figure mortgage loan.
Let's assume you want to apply for a $7,000 personal loan. With that figure in mind, survey the loan amount information provided by the lenders. This way, you can sift out those that don't deliver what you're looking for and can focus on those that do.
Caveat: You will still have to go through the approval process. The loan amount you want may not be available to you, depending on your income and credit history.
The Loan Term
The term is the length of time you have to repay the funds you borrowed. Loan terms can range from as short as one week to as long as 30 years, depending on the type of loan you get.
A convenient aspect of installment loans is that the payment amount remains constant each month. You owe a specific amount, and every month you make a payment, you pay down the principal amount — plus interest — until the debt is satisfied.
While all loans share this same steady quality, you must be sure the lender allows you to repay within your desired time frame. That means getting the correct term. Longer terms result in smaller payments but higher costs, while shorter terms result in higher payments and lower costs.
For example, imagine you receive a $7,000 loan with an APR of 15%. The payments and interest fees depend on the term:
24-month term = $229.41 monthly payments and $1,145.76 in interest
60-month term = $166.53 monthly payments and $2,991.77 in interest
As you can see, the difference is substantial. In this case, the 60-month term loan will cost you $1,846.01 more than the 24-month loan. Just because you can stretch out the repayment time frame doesn't always mean you should, especially when you can handle larger payments.
APR or Interest Charged
Interest is already built into the payments you make on a personal loan, unlike on credit card. The annual percentage rate (APR) determines how much the financing will cost you at the end of the day.
The lower the APR, the less you will pay for interest charges.
Therefore, it is important to understand the APR that each lender is offering to prospective borrowers. There is usually a range that you can check, and the rate you get will be largely dependent on your credit rating and overall financial health.
Imagine you take out a $7,000 loan with a 24-month term. Here's how much the APR matters in the final cost of the loan:
6% APR = $310.24 monthly payments and $445.86 in interest
16% APR = $342.74 monthly payments and $1,225.80 in interest
Not only would you have a slightly lower monthly payment with the lower interest rate (in this example, a difference of $32.32), but you would save a lot of money in interest charges ($779.94).
Fees
In addition to the interest the lender will add to your balance for financing your loan, there is a wide range of fees the lender can charge in certain situations. The most common include:
Application fee. Not all lenders will charge this fee, but if they do, it will often be $25 to $50.
Origination fee. Lenders may charge between 1% to 10% of the loan amount, with the money going toward its underwriting costs.
Annual fees. Less common but still something to look out for are annual fees, which can be up to $100 every year.
Prepayment penalty. If you want to pay your loan off early, beware of this penalty that some lenders charge. It could be between 2% and 5% of the remaining loan amount.
Late payment fee. It's important to get your payments in on time because nearly all lenders will charge you a fee if you pay late. These fees vary but are typically $10 to $40, though some assess this penalty as a percentage, such as 3% to 5% of the loan amount.
Returned check fee. Oops — you paid on time, but there wasn't enough money in your account to cover the payment. Chances are the lender will hit you with a return check fee of somewhere between $20 to $40. Your bank or credit union may also charge you a non-sufficient funds fee of between $27 and $35, so this mistake can get expensive.
As you're shopping for a loan, make sure you know the entire fee structure before signing on the dotted or electronic line. Some of these fees (such as annual and application fees) can be avoided by choosing lenders that don't charge them.
Qualification Criteria
As a borrower, you must qualify for the loan you want. Lenders set their own eligibility standards.
Some will only issue loans to people with excellent credit ratings and high, stable incomes, while others are far more forgiving. The size of the loan is a big factor here too. If your credit rating and income aren't up to par, you may still qualify for a loan, but the amount may be small and the APR high.
Before you start the loan searching process, view your free credit reports from AnnualCreditReport.com to make sure everything listed is accurate, and check your credit scores to know what they are.

This will help you identify the lenders and loans that are a perfect match for your credit profile. It also lessens the likelihood of being rejected for a loan, which will delay your goals and add an unnecessary hard inquiry to your credit report that can lower your credit scores.
That said, plenty of loans for people with damaged or unproven credit histories are out there. If you need the money and are sure you can handle both the payments and the associated costs for the entire duration of the term, review the options available for borrowers with bad credit.
Collateral Requirements (Secured vs. Unsecured)
Personal loans may be unsecured, which means they are granted based solely on your past and present circumstances: your credit history, credit scores, and current financial capability.
Unsecured loans are inherently risky to the lender because if you stop making your payments, the lender may have a tough time getting its money back. Outside of collection pressure, the lender would typically have to sue you in a court of law and win a judgment to recoup its losses.
On the other hand, secured personal loans require collateral, which significantly lowers a lender's risk level. If you walk away from your debt obligation, the lender can claim the collateral so it won't be out the money.
Collateral for personal loans may be accepted in a few different forms, most commonly:
cash held in a savings or certificate of deposit account
a car, boat, or motorcycle (title loans)
your home
stocks and bonds
an insurance policy
valuable possessions, such as jewelry, antiques, fine art, and collectibles (requires an appraisal to establish value)
future income (for payday loans)
Delivery Time
How fast do you need the loan? If it's right away, be especially careful to check the turnaround time. Many personal loan lenders will deposit the funds electronically the day you're approved, but others may take a few days.
If the matter is pressing, like the need to pay a mechanic so you can get your car out of the shop and go to work, delivery time is an important factor.
The difference in delivery schedules is most extreme among lenders that only operate online as opposed to traditional lenders that have a brick-and-mortar presence.
Loan Flexibility
Not all terms are set in stone. The loan terms may fluctuate, depending on the lender and type of loan. Some lenders provide an interest rate discount of .25% to borrowers who elect automatic payments.
Credit unions can be particularly flexible with rates, some of which provide an APR reduction to members who have had an account with them for a certain period.
The flexible nature of some loans extends to benefits, too. These benefits come and go, including cash bonuses from certain lenders. A dive into the lender's website may reveal special deals, so take a little time to determine whether any are available that can help reduce the loan's overall cost.
Analyze Your Financial Needs and Credit Situation
In the end, taking out a personal loan is not a complicated affair. Analyze your needs as well as your financial status and credit standing, then review the various factors that go into the loan. This process can be done online and in a matter of hours, if not faster.
After that, you'll be prepared to select the lender and loan that best suits your requirements and credit profile — and you can feel secure that you've made the right decision.
Advertiser Disclosure
BadCredit.org is a free online resource that offers valuable content and comparison services to users. To keep this resource 100% free for users, we receive advertising compensation from the financial products listed on this page. Along with key review factors, this compensation may impact how and where products appear on the page (including, for example, the order in which they appear). BadCredit.org does not include listings for all financial products.
Our Editorial Review Policy
Our site is committed to publishing independent, accurate content guided by strict editorial guidelines. Before articles and reviews are published on our site, they undergo a thorough review process performed by a team of independent editors and subject-matter experts to ensure the content's accuracy, timeliness, and impartiality. Our editorial team is separate and independent of our site's advertisers, and the opinions they express on our site are their own. To read more about our team members and their editorial backgrounds, please visit our site's About page.