A decade ago, low-credit-score loans were harder to get, but the credit markets have loosened considerably since then. Consumers with troubled or scant credit histories who are looking to borrow money now have many options.
Individuals and businesses with bad credit can apply for personal loans, credit cards, home loans, and auto loans. Students have access to flexible loans from the federal government that don't reference credit scores.
Read on to learn which alternatives scored the highest in our rankings. One just may be the perfect solution when you need money quickly despite a low credit score.
Personal | Credit | Auto | Home | Business | Student
How to Apply | FAQs
Personal Loans for Low Credit Scores
The personal loan services reviewed here don't require collateral, just a signature. They all serve consumers with low credit scores who meet minimal standards for age, residency, and income.
These loan services have networks of lenders who welcome bad-credit borrowers who need personal loans with terms of a few months to five years or more.  The loans arranged by these networks are repaid in fixed monthly installments.
Short-term loans up to $5,000
Online marketplace of lenders
Funds available in as few as 24 hours
Simple online form takes less than 5 minutes
Trusted by more than 2 million customers
Not available in NY or CT
| Loan Amount | Interest Rate | Loan Term | Loan Example |
| --- | --- | --- | --- |
| Up to $5,000 | Varies | Varies | See representative example |
Loans from $500 to $10,000
Receive a loan decision in minutes
Get funds directly to your bank account
Use the loan for any purpose
| Loan Amount | Interest Rate | Loan Term | Loan Example |
| --- | --- | --- | --- |
| $500 to $10,000 | 5.99% - 35.99% | 3 to 72 Months | See representative example |
Quick loans up to $5,000
Submit one form, get multiple options
All credit ratings welcome
Requires bank account and SSN
As seen on CNN, FoxNews, and others
| Loan Amount | Interest Rate | Loan Term | Loan Example |
| --- | --- | --- | --- |
| $500 to $5,000 | Varies | Varies | See representative example |
Some of these lending services, such as MoneyMutual, also arrange smaller short-term cash advances that you repay in full when you next get paid. All require that you have a checking account, valid email address, and home and business phone numbers.
You can expect a quick decision from each, and, if approved, funding as soon as the next business day.
Credit Cards for Low Credit Scores
It's true that folks with low credit scores have trouble qualifying for credit cards that offer generous perks. But the three basic credit sources reviewed here are specifically geared to consumers with bad credit.
The Fingerhut Credit Account allows you to purchase items on credit from the online store but does not provide cash advances. However, the general-purpose Total Visa® Card and First Access Solid Black Visa Credit Card, both issued by the Bank of Missouri, offer modest initial credit lines and cash advances (fees apply), regardless of credit.
All credit types welcome to apply!
Free access to your Vantage 3.0 score From TransUnion* (When you sign up for e-statements)
Initial Credit Limit of $300 – $1,000* (subject to available credit)
Monthly reporting to the three major credit bureaus
See if you're Pre-Qualified without impacting your credit score
Fast and easy application process; results in seconds
Free online account access 24/7
Checking Account Required
| Application Length | Interest Rate | Reports Monthly | Reputation Score |
| --- | --- | --- | --- |
| 9 Minutes | 24.99% - 29.99% (Variable) | Yes | 8.5/10 |
Easy pre-qualification process with fast response
Less than perfect credit is okay
Online servicing available 24/7 at no additional cost
Unsecured credit card, no security deposit required
Account history is reported to the three major credit bureaus in the U.S.
| Application Length | Interest Rate | Reports Monthly | Reputation Score |
| --- | --- | --- | --- |
| 8 Minutes | 24.9% | Yes | 8.0/10 |
Move money from your PayPal account to fund your prepaid card account.
Earn cash back and personalized offers, just for using your card.
With Direct Deposit, you can get paid faster than a paper check.
Card issued by The Bancorp Bank, Member FDIC. Card may be used everywhere Debit Mastercard is accepted.
Click PayPal Prepaid Mastercard® for additional features & program details, and to request a Card.
| Application Length | Interest Rate | Reports Monthly | Reputation Score |
| --- | --- | --- | --- |
| 8 minutes | N/A (Prepaid) | No | 9.5/10 |
Credit card cash advances are a good source for quick cash because you don't have to apply for a separate loan every time you need money. You can borrow up to your credit line, minus your current balance, and pay off the advance as convenient, as long as you make the monthly minimum payments.
Just be aware that you will be charged interest on your daily open cash advance balance starting from the first day, and fees may apply.
Auto Loans for Low Credit Scores
These auto loan networks work with dealers that specialize in lending to drivers with low credit scores. They offer several types of financing, including new car loans, used car loans, and refinancing loans.
The latter type, refinancing, is a way to extract equity (i.e., the surplus of the car's value above the amount owed on it) from your current car. The dealer replaces your current car loan with a new one that has a larger balance, allowing you to cash out some or all of the equity you've built up.
Network of dealer partners has closed $1 billion in bad credit auto loans
Specializes in bad credit, no credit, bankruptcy and repossession
In business since 1999
Easy, 30-second pre-qualification form
Bad credit applicants must have $1500/month income to qualify
| Interest Rate | In Business Since | Application Length | Reputation Score |
| --- | --- | --- | --- |
| 3.99% - 29.99% | 1999 | 3 minutes | 9.5/10 |
Free, no-obligation application
Specializes in auto loans for bankruptcy, bad credit, first-time buyer, and subprime
Affordable payments and no application fees
Same-day approval available
Connects 1000's of car buyers a day with auto financing
| Interest Rate | In Business Since | Application Length | Reputation Score |
| --- | --- | --- | --- |
| Varies | 1994 | 3 minutes | 9.0/10 |
Loans for new, used, and refinancing
Queries a national network of lenders
Bad credit OK
Get up to 4 offers in minutes
Receive online loan certificate or check within 24 hours
| Interest Rate | In Business Since | Application Length | Reputation Score |
| --- | --- | --- | --- |
| Varies | 2003 | 2 minutes | 7.5/10 |
Auto loans are collateralized by your car, so it's especially important to keep up with your payments. Failure to do so can put you into collections and cause your vehicle to be repossessed.
The car is then sold to pay off the loan, and you receive any leftover sale proceeds minus fees. A repo stays on your credit report for seven years from the date of delinquency.
If you find yourself unable to meet the payments, you can avoid hurting your credit any further by selling your car rather than having it repossessed.
Home Loans for Low Credit Scores
Home loans are available to low-credit-score consumers who are looking to buy a new home or wish to refinance their current one. In either case, the home serves as collateral for the loan, meaning the lender can foreclose on your home if you default on the loan.
A foreclosure will remain on your credit report for seven years, although the bulk of the damage to your credit score begins to dissipate after a few years.
The lenders reviewed here all offer home loans to folks with bad credit. Because these loans are collateralized, the APRs are typically lower than those for personal loans and credit cards.
Refinance loans, new home purchase, and reverse mortgages
Compare lenders with no obligations or fees
Simple and secure form
Receive up to 5 free rate quotes in 2 minutes and see what you can save on your payment.
Rates are at historic lows
| Interest Rate | In Business Since | Application Length | Reputation Score |
| --- | --- | --- | --- |
| Varies | 1979 | 4 minutes | 8.5/10 |
Options for home purchase or refinance
Get 4 free refinance quotes in 30 seconds
Network of lenders compete for your loan
Trusted by 2 million+ home loan borrowers to date
Interest rates are near all-time lows
| Interest Rate | In Business Since | Application Length | Reputation Score |
| --- | --- | --- | --- |
| Varies | 2004 | 4 minutes | 8.5/10 |
Easy to OwnSM programs give options for those with lower income, limited credit history, and low down payment needs.
Provides the potential for minimal out-of-pocket expenses with seller contributions.
Offers loans that don't require monthly mortgage insurance.
Requires less cash upfront for your down payment and closing costs.
| Interest Rate | In Business Since | Application Length | Reputation Score |
| --- | --- | --- | --- |
| Varies | 1852 | 6 Minutes | 8.0/10 |
Homeowners can also arrange a home equity line of credit that acts much like a credit card cash advance. Both are revolving loans that charge daily interest until repaid.
You only pay for the money you borrow, but you can vary your repayment amounts as long as you meet the monthly minimum payment requirements.
Business Loans for Low Credit Scores
Small businesses frequently find themselves needing additional working capital to pay bills or take advantage of immediate opportunities. These three lenders look beyond your business' credit score to find a way to get you the loan you want on terms you can afford.
You can qualify if your business performance meets the lender's requirements for credit score, company age, revenues, and/or other criteria.
13. Kabbage

Kabbage offers revolving credit lines to businesses of up to $150,000 based on performance criteria and a credit score of 560 or higher. Your business must have been operating for at least one year and earned at least $50,000 in annual revenue or $4,200 per month over the last three months.
It takes only a few minutes to apply, and approval decisions are fast. Kabbage was founded in 2009 with the mission to employ advanced technology to underwrite business loans using an entirely online process.
14. Fundbox


Fundbox offers business credit lines of up to $100,000 with funding as soon as the next business day. To qualify, your credit score must be at least 500 and you must earn at least $50,000 in annual revenue.
Additionally, you must connect your bank account or accounting software to the Fundbox interface. The lender has approved loans for more than 100,000 businesses since 2013.
15. BlueVine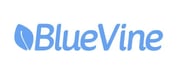 BlueVine offers business loans and revolving credit lines of up to $250,000. To qualify, you must have a credit score of at least 600, been in business for at least six months, and $10,000 in monthly revenue.
You'll also have to provide an electronic connection to your bank account or three months of your most recent bank statements. You can receive approval in as little as five minutes and funding within hours. BlueVine also offers invoice-factoring loans of up to $5 million.
Student Loans for Low Credit Scores
The U.S. Department of Education offers federal student loans to undergraduates and graduates attending eligible schools at least half time. The two main types of loans are Direct Subsidized and Direct Unsubsidized.
You can apply for these loans by completing the Free Application for Federal Student Aid (FAFSA®) form.
16. The U.S. Department of Education


Direct Subsidized Loans are offered to undergraduates demonstrating financial need. Your school will decide how much you can borrow based upon your FAFSA, but the amount cannot exceed your financial need.
The U.S. Department of Education pays the interest on the loan during the following periods:
While you are enrolled in school at least half-time.
The six-month grace period following the date you graduate or otherwise leave school.
During a period of deferment in which your loan payments are postponed for an acceptable reason.
Direct Unsubsidized Loans are available to both undergraduates and graduates. They are not based on financial need.
Your school determines the loan amount according to the cost of attendance and whatever other financial aid you will receive. Borrowers are responsible for loan interest repayments during all periods.
You may postpone loan interest payments during periods of attendance, the grace period, or period of deferment, but doing so will add the interest to the principal amount of the loan.
How to Apply for a Loan with a Low Credit Score
There are a few steps you can take to help your approval prospects when you apply for a loan and you have a low credit score:
Check your credit reports: Your credit histories from the three major credit bureaus — Experian, TransUnion, and Equifax — report your use of credit and help determine your credit score. You can receive a free copy of each report once per year by contacting annualcreditreport.com. Upon receiving your reports, review them carefully for any mistakes. You can dispute incorrect derogatory items on your credit reports and, if you prove your case, have the items removed. This will immediately boost your credit score and improve your chances for loan approval.
Recruit a cosigner: A cosigner is an individual who is willing to guarantee your loan repayments. If you fail to make timely repayments, the lender will turn to the cosigner to collect the payments due. To be effective, the cosigner should have a good credit score, a clean credit history, and perhaps a minimum required income.
Put up collateral: If you cannot qualify for an unsecured loan, you should have better luck with a secured loan. The collateral you pledge to the lender varies with the type of loan. Your home or car acts as collateral for home loans and car loans, respectively. You can take out a secured personal loan or obtain a secured credit card by depositing the amount of the loan/credit line into a refundable savings account controlled by the lender. If you miss a payment, the lender will take the money from your collateral account. However, if you miss multiple payments, the lender may close the account.
The lenders in this review all offer loans to consumers with low credit scores. If none of these work, you may be able to turn to your family and friends for short-term help. Just be aware that this can put your personal relationships in jeopardy.
What is the Minimum Credit Score for a Personal Loan?
There is no hard and fast rule dictating the minimum credit score required for a personal loan. Folks with scores in the 500 to 550 range may be approved while some having scores above 600 may be turned down.
Much depends on your unique situation. For example, do you have a low score due to bankruptcy that occurred several years ago? And if so, have you used credit responsibly since then?
Do you have monthly income that will allow you to repay your loan on time and in full? Do you have a cosigner? Are you putting up collateral?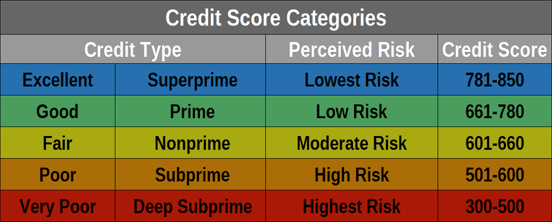 As you can see, each situation is different. The personal loan services we review here cater to bad-credit consumers. Therefore, they look for ways to approve you even though your credit score is poor.
In addition, we have reviewed peer-to-peer (P2P) lending marketplaces that bring together borrowers and lenders via an online platform. Because the lenders are often individuals, there is no way to know in advance what the requirements will be to obtain a personal installment loan.
P2P platforms allow investors to review your loan request and offer you terms, whatever your credit score.
What Credit Cards Can I Get with Bad Credit?
Credit cards such as the Total Visa® Card and First Access Solid Black Visa Credit Card are good options when you want a general-purpose credit card even though your credit is bad. These credit card companies can approve cards to high-risk consumers by keeping credit limits low and charging significant fees.
The most important benefit these cards provide is reporting your monthly activity to the three major credit bureaus, thereby giving you the opportunity to improve your credit scores. That's possible as long as you pay your credit card bills on time and keep your credit utilization ratio (total credit used / credit available) below 30%.
We have reviewed other credit cards that service those with low credit scores. In addition, we have reported on secured credit cards for poor credit that are relatively easy to obtain. Secured cards also report your payment activity to the three national credit bureaus.
In return for your deposited collateral, secured cards usually charge low APRs and fees because issuers consider these cards to be low risk. In fact, some secured cards, especially ones issued by credit unions, offer perks for items like travel insurance and purchase protection.
Can I Get a Home Loan with a Low Credit Score?
As exemplified by the home loan providers reviewed in this article, your low credit score doesn't necessarily disqualify you from this type of loan.
Remember, it is a collateralized loan secured by your home. Lenders know that, as a last resort, they can foreclose on your home and resell it to recoup their loans.
Some of the best home loan sources are peer-to-peer marketplaces, such as LendingTree, where up to five lenders may offer mortgages, home equity loans, home refinance loans, and reverse mortgages to a borrower. If you prefer dealing directly with a bank, Wells Fargo, Citi, and Bank of America offer low-credit-score home loans with little or no down payments and closing costs rolled into the loan.
Home equity lines of credit may be the most versatile home loans because you can use and reuse the same credit line without applying for a separate loan each time. Another time-tested way to get money from your home is to perform a cash-out refinancing.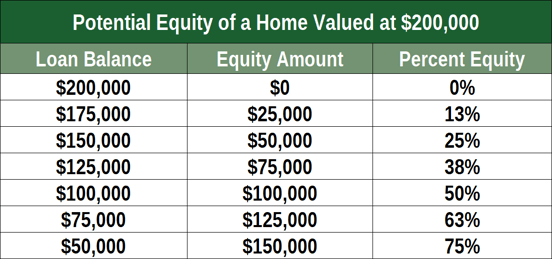 You can extract some or all of the equity you've built over time by paying down your mortgage principal. On a cash-out refi, you convert your home equity into cash by taking out a new mortgage for a larger amount than the existing loan.
Your new loan repays your old one plus puts cash in your pocket. Some lenders charge reduced closing fees for refinancing versus the fees for first mortgages.
You usually pay a higher interest rate or more points on a cash-out refinance mortgage compared with a rate-and-term refinance, in which your mortgage amount stays the same.
Do Business Loans Look at Personal Credit?
The three business loan providers we have reviewed here all offer business loans despite low credit scores for the business itself and/or for its owners. Very often, small businesses don't have their own credit scores, so lenders may turn to the personal scores of owners when underwriting these loans.
As we point out above, Kabbage, Fundbox, and BlueVine take into account other factors, such as time in business and annual revenues, to offer loans to businesses lacking good credit.
If you qualify, you might want to check out loans facilitated by the Small Business Administration. The SBA offers guarantees for loans made to small businesses that meet the agency's eligibility requirements.
Business owners can expect that derogatory information in their personal credit histories may hurt their approval chances. It's not likely a lender will overlook an owner's recent delinquency, bankruptcy, or collection.
But the opposite also applies — creditworthy behavior on the part of owners can help rehabilitate their credit scores and improve their chance of approval for a business loan.
If you have trouble qualifying for a small business loan, you may have better luck applying for a business credit card. These cards are often easier to obtain than business loans and may offer rewards such as cash back, miles, or points. Furthermore, many business credit cards allow owners to get free extra cards for employees, thereby multiplying the rewards the owner can earn.
Can I Get a Student Loan with Poor Credit?
Having poor credit or no credit is not a barrier to obtaining a student loan from the federal government. That's because the Federal Unsubsidized Student Loan Program is based on financial need, not your credit score.
To qualify for the loan, you fill out the Free Application for Federal Student Aid (FAFSA®) form. Your college or university evaluates the information to set the size of the loan.
Private student loan providers are quite different, in that they evaluate your creditworthiness before approving your loan request. Often, a parent, relative, or friend will have to cosign for a private student loan, a type of loan that doesn't offer many of the perks you receive from a federal student loan.
One such federal perk is loan forgiveness, which allows you to cut the amount you owe by working in specified public service jobs after you graduate. The Public Service Loan Forgiveness (PSLF) forgives your loan balance after you make 10 years of payments under a qualifying plan.
The offer extends to students who become government employees or who work for qualifying non-profit organizations.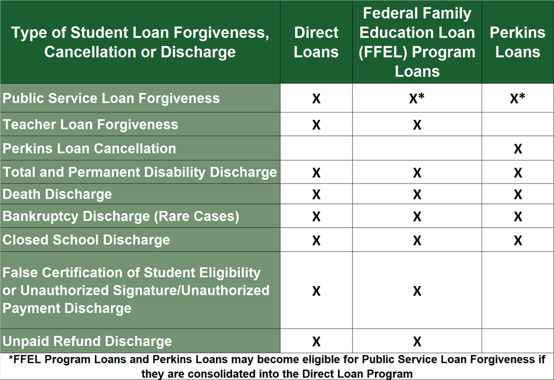 In addition, the Teacher Loan Forgiveness Program forgives up to $17,500 of your student loan when you teach full time for five consecutive years at qualifying schools.
Both forgiveness programs are available for federal direct subsidized and unsubsidized loans.
All of the Reviewed Sources Report Your Payments
The 16 companies in this review do not by any means exhaust the list of sources for low-credit-score loans. However, they are a representative sample of the best personal, auto, home, and business loans, as well as credit cards for consumers with low credit scores.
We also describe the subsidized and unsubsidized student loans available from the federal government. You can use your loans from these sources to improve your credit score by paying the due amounts on time and in full.
Whatever the reason for your low credit score, responsible financial behavior can help rehabilitate your creditworthiness if your payments are reported to one or more of the major credit bureaus. That reporting is a feature of all the lending companies and credit cards in this review.
Advertiser Disclosure
BadCredit.org is a free online resource that offers valuable content and comparison services to users. To keep this resource 100% free for users, we receive advertising compensation from the financial products listed on this page. Along with key review factors, this compensation may impact how and where products appear on the page (including, for example, the order in which they appear). BadCredit.org does not include listings for all financial products.
Our Editorial Review Policy
Our site is committed to publishing independent, accurate content guided by strict editorial guidelines. Before articles and reviews are published on our site, they undergo a thorough review process performed by a team of independent editors and subject-matter experts to ensure the content's accuracy, timeliness, and impartiality. Our editorial team is separate and independent of our site's advertisers, and the opinions they express on our site are their own. To read more about our team members and their editorial backgrounds, please visit our site's About page.