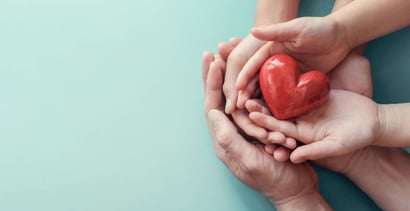 Loans for low-income families are available from private and public sources in the US. The trick is knowing the right place to borrow and the right type of loan for your circumstances. Several agencies, organizations, and businesses service the millions of low-income Americans who need extra funds. 
This article describes personal, auto, and home loans available to low-wage earners and folks on modest fixed incomes. We also discuss governmental loan and payment assistance programs for low-income individuals and families, and we answer several frequently asked questions on the topic. 
Knowing your options lets you make an informed decision on how to get the financial help you need.
Personal Loan Options For Low-Income Families
The following companies find personal loans for the folks banks turn down: those with bad credit, low income, or both. Each loan-finding service partners with direct lenders experienced in working with disadvantaged and low-income borrowers. 
These networks can prequalify you for a personal low-income loan in minutes and put you in touch with one or more direct lenders to complete the loan application process. These online services provide the best personal loans for folks who don't want to search for direct lenders.
Short-term loans up to $5,000
Online marketplace of lenders
Funds available in as few as 24 hours
Simple online form takes less than 5 minutes
Trusted by more than 2 million customers
| Loan Amount | Interest Rate | Loan Term | Loan Example |
| --- | --- | --- | --- |
| Up to $5,000 | Varies | Varies | See representative example |
Personal loans from $500 to $35,000
All credit types are considered and welcome
Simple, no credit impact form
Helping consumers since 2001
4.7 out of 5 Trustpilot rating with 2,000+ reviews!
| Loan Amount | Interest Rate | Loan Term | Loan Example |
| --- | --- | --- | --- |
| $500 to $35,000 | 5.99% – 35.99% | 60 Days to 72 Months | See representative example |
Loans from $500 to $10,000
Receive a loan decision in minutes
Get funds directly to your bank account
Use the loan for any purpose
| Loan Amount | Interest Rate | Loan Term | Loan Example |
| --- | --- | --- | --- |
| $500 to $10,000 | 5.99% – 35.99% | 3 to 72 Months | See representative example |
+ See More Personal Loan Options
These networks also offer payday loans. Steady income, even if it's low, can qualify you for payday loans, but approach these with caution as they are quite expensive. Consider instead a payday alternative loan (PAL) from a credit union, as these are much more affordable. You must join the credit union before you can apply for a PAL.
The loan networks require borrowers to earn at least $800 per month. Wages, government benefits (i.e., Social Security), and other income sources are acceptable, and good credit is not required. These networks offer some of the best personal loans for low-income borrowers with bad credit.
If a lender approves your application, you can collect your loan proceeds as soon as the next business day. The loan-finding websites charge nothing for their service, and you are not obligated to accept a loan.
Auto Loan Options For Low-Income Families
Auto dealers must sell cars to survive. Many realize they will move more inventory if they can find ways to lend to buyers on tight budgets. The following three companies represent networks of car dealerships and other lenders willing to arrange auto loans for those on low incomes, whatever their credit. 
These companies can connect you to a nearby lender who can make new and used car loans or refinance a vehicle you already own. 
Network of dealer partners has closed $1 billion in bad credit auto loans
Specializes in bad credit, no credit, bankruptcy and repossession
In business since 1999
Easy, 30-second pre-qualification form
Bad credit applicants must have $1500/month income to qualify
| Interest Rate | In Business Since | Application Length | Reputation Score |
| --- | --- | --- | --- |
| 3.99% – 29.99% | 1999 | 3 minutes | 9.5/10 |
Auto loan amounts of up to $150,000
Prequalify in minutes without impacting your credit score
Refinancing loans save an average of $191 per month
125% financing available for cash-out refis
PenFed Credit Union membership required but can be applied for at the same time as your loan
| Interest Rate | In Business Since | Application Length | Reputation Score |
| --- | --- | --- | --- |
| 5.19% and up | 1935 | 5 minutes | 9.5/10 |
RefiJet helps people lower their monthly auto payment by an average of $150 a month*
Pre-qualifying for a refinance auto loan does not impact your credit score
Nationwide network of lenders
We present you with options from lenders that fit your situation
| Interest Rate | In Business Since | Application Length | Reputation Score |
| --- | --- | --- | --- |
| Varies | 2016 | 5 minutes | 9.0/10 |
The three car loan networks make borrowing easy because the financed vehicles are collateral. You can arrange this type of secured auto loan online from the comfort of your home. If you qualify, you can begin shopping right away and may be able to drive off in your new vehicle later the same day.
Home Loan Options For Low-Income Families
Even when banks say "no" to a home buyer, these lenders are likely to say "yes." The following trio can get you a mortgage, home equity loan, or home equity line of credit even if your income is low or your credit is poor.
These companies are a mix of direct and indirect lenders that operate online to make home loans simple and fast. Most can roll closing costs into your low-income loan.
America's largest mortgage lender
The entire process is completed online
Options for new mortgages and refinancing existing mortgages
Award-winning customer service and cutting-edge digital platforms
More than 90% of clients would recommend us
| Interest Rate | In Business Since | Application Length | Reputation Score |
| --- | --- | --- | --- |
| Varies | 1985 | 5 minutes | 9.5/10 |
Best for cash-out refinance
Utilize your home equity with America's #1 lender
eClosing allows customers to close electronically, greatly speeding the process
A+ rating with the BBB
Receive cash for home improvements, college tuition, or paying off debt
24/7 access to your loan through the Rocket Mortgage app
| Interest Rate | In Business Since | Application Length | Reputation Score |
| --- | --- | --- | --- |
| Varies | 1985 | 5 minutes | 9.5/10 |
Get today's mortgage rates from the top mortgage lenders and banks
Easily compare and choose mortgage lenders with no obligations or fees
Review current mortgage rates side by side
Pick mortgage lenders that meet your specific needs
Compare rates from pre-qualified and approved mortgage lenders — 100% online, 100% free
| Interest Rate | In Business Since | Application Length | Reputation Score |
| --- | --- | --- | --- |
| Varies | 1979 | 4 minutes | 8.5/10 |
You can choose between an FHA loan and conventional mortgages. You'll find that private loans compete head-to-head with government-guaranteed loans to get you low-interest rates and favorable terms.
Your home secures these loans, which means you must take care only to borrow what you can afford to pay back lest you lose your home through foreclosure. Be sure to ask how mortgage loan insurance helps low-income families obtain funding for affordable housing.
Government Financial Assistance & Loan Programs For Low-Income Families
Federal and state governments have dozens of financial assistance programs that help low-income families get loans and grants.
10. Government Housing Loans
Some government home loan programs directly address low-income and impoverished borrowers, while others help groups, such as veterans and Native Americans, that include many needy borrowers looking for affordable housing.
Home Loan for Regular Purchase: The Department of Veterans Affairs (VA) Home Loan housing program guarantees loans to eligible veterans, servicemembers, reservists, National Guard members, and certain surviving spouses.
Rural Housing Loans: These are direct and guaranteed loans you can use to buy, build, or improve your permanent residence. A homebuyer must have a very low, low, or moderate income to qualify for this USDA loan. You can roll closing costs into this loan.
Manufactured Home Loan Insurance: The Federal Housing Administration (FHA) insures mortgage loans made by private lending institutions to finance the purchase of a new or used manufactured home. An FHA loan offers special terms to promote affordability.
In addition, there are several special-purpose FHA loans (through, for example, the Housing Rehabilitation Program) available to low-income families. The VA and HUD offer numerous supportive housing programs and closing cost assistance to veterans, Native Americans, and other borrowers who may have low incomes.
If you want to live in a rural community, consider applying for a USDA loan. And Freddie Mac's Home Possible program makes mortgages available to low-income, first-time homebuyers.
11. Government Assistance
If you are experiencing a hardship, you can get financial aid from one of these programs:
Visit the USA.gov website for a comprehensive directory of government benefits, grants, and loans.
What Is Considered Low Income?
The definition of low income varies depending on the context. For example, HUD defines it as 80% of the median family income for an area, subject to adjustments for areas with unusually high or low incomes or housing costs.
The U.S. Department of Education publishes a new table each year that lists the income levels of low-income families with one to eight members. 
| | | | |
| --- | --- | --- | --- |
| Size of Family | 48 Contiguous States + D.C. | Alaska | Hawaii |
| 1 | $20,385 | $25,485 | $23,445 |
| 2 | $27,465 | $34,335 | $31,590 |
| 3 | $34,545 | $43,185 | $39,735 |
| 4 | $41,625 | $52,035 | $47,880 |
| 5 | $48,705 | $60,885 | $56,025 |
| 6 | $55,785 | $69,735 | $64,170 |
| 7 | $62,865 | $78,585 | $72,315 |
| 8 | $69,945 | $87,435 | $80,460 |
(Effective as of January 12, 2022)
For example, to be considered low income, the income level for a household of four in 2022 is $41,625 for people living in the contiguous 48 states, $52,035 for Alaska residents, and $47,880 for Hawaii residents. These numbers represent 150% of the family levels established by the Census Bureau for determining poverty status.
If terms like area median income seem cold, it may help to take a more human view of low income. 
Informally, you have a low income if you work as much as possible, live frugally, manage your money wisely, play by the rules, and still have monthly payment difficulties. You can extend the definition to include a percentage of retirees, folks who collect government benefits such as Social Security, and others who can barely fulfill their monthly payment commitments.
Can I Get a Loan Without Proof of Income?
You'll find it most challenging to obtain an unsecured loan without demonstrating some form of income. Lenders depend on borrower income for repayment. Without proof of income, they have no evidence that a borrower can pay back the loan. 
Lenders usually need proof of income, such as tax returns, pay stubs, bank statements, or other documentation. If you can't or won't provide proof of income, you can still consider a secured personal loan. It is usually easy to obtain since you post collateral at least equal to the loan amount. 
Lenders have developed three categories of no-income loans:
Stated income loan, verified assets: You can get this kind of loan if you collect some income. The money may not be sufficient to repay the loan but is enough when added to verified assets you pledge as collateral.
No income loan, verified assets: You don't have traditional income, but your assets collateralize the entire loan.
No income loan, no assets: These are real estate loans that can be approved without the standard income and asset documentation paperwork.
The takeaway is that assets can sometimes substitute for conventional sources of income. According to HUD, the following assets can secure its guaranteed loans:
Cash
Cash-value life insurance
Equity in rental property or other capital investments
Lump-sum receipts
Ownership of a mortgage loan or deed of trust
Personal property held as an investment
Retirement accounts
Revocable trusts
Stocks, bonds, and other financial securities
Collateral is the key that unlocks the door to a no-income loan. It reassures lenders and enhances your approval odds.
What Is a Hardship Financial Loan?
A hardship loan is a loan to cover an unexpected financial shortfall either because your expenses went up or your income went down. Hardship loans increased during the pandemic. Many credit unions, neighborhood banks, and online lenders offer short-term hardship loans to help folks face financial difficulties.
A hardship loan is issued as a lump sum. It contrasts with a revolving line of credit from a credit card or a home loan. Hardship loans usually have friendly features, such as deferred payments and low interest rates. 
In most cases, getting a hardship loan is a straightforward process. You can typically submit a hardship loan application online. You'll likely have to provide personal details such as your monthly income, housing costs, the financial hardship you're experiencing, and how you'll use the loan amount. 
Some loans will go through in as little as one business day, while others may take longer. Depending on the lender, you can collect the money via check, direct deposit, or prepaid card. You must repay the loan in monthly installments.
Can I Get a Loan If I Have Bad Credit Too?
Low income and bad credit are like stepping to the plate with two strikes already against you. Yes, you can get a loan despite these two factors, but it's not easy. 
The reviewed personal loan networks we review accept low-income borrowers with bad credit, but you may have to deal with a higher interest rate and a smaller loan amount.

You can get a USDA Rural Housing Loan with a credit score of as low as 580, but you'll need at least a credit score of 640 for loan approval through the USDA's automated underwriting system.
As mentioned earlier, collateral can make the difference between loan approval and denial. Car and home loans are secured and, therefore, more accessible than personal loans. 
Unfortunately, you may not own assets you can use for collateral, making your task all the more challenging. For example, you may live in rental housing and not own a car. 
Consider taking steps to improve your credit score and increase your attractiveness to lenders. These steps include paying your bills on time and paying down your existing credit card debt.
What Should I Do If I Can't Repay My Loan?
If you cannot repay a loan, it's your responsibility to discuss the problem with the lender. Doing so may result in a loan modification and avoid having the lender send the debt into collection. 
You have several options available to you, including:
The first two actions are positive and won't hurt your credit score. The last two will knock dozens of points off your score, perhaps hundreds, and linger on your credit reports for up to 10 years.
A direct loan modification is probably the best outcome, especially if you dissuade the lender from reporting it to the credit bureaus. Modification may result in a longer repayment term, lower monthly payments, a reduced interest rate, and possibly some loan forgiveness. Remember that you usually have to report forgiven debt as taxable income.
Loans Are Available To Families With Low Income
Loans for low-income individuals and families exist and are available from various lenders. The type of loan that works best for you will depend on your financial situation. To increase your approval odds, include all the requested information in your application and try to boost your credit score before applying. 
Good credit can help you get a loan even when your cash inflows are tight. If possible, post collateral for your loan – it works wonders for approval.
Advertiser Disclosure
BadCredit.org is a free online resource that offers valuable content and comparison services to users. To keep this resource 100% free for users, we receive advertising compensation from the financial products listed on this page. Along with key review factors, this compensation may impact how and where products appear on the page (including, for example, the order in which they appear). BadCredit.org does not include listings for all financial products.
Our Editorial Review Policy
Our site is committed to publishing independent, accurate content guided by strict editorial guidelines. Before articles and reviews are published on our site, they undergo a thorough review process performed by a team of independent editors and subject-matter experts to ensure the content's accuracy, timeliness, and impartiality. Our editorial team is separate and independent of our site's advertisers, and the opinions they express on our site are their own. To read more about our team members and their editorial backgrounds, please visit our site's About page.