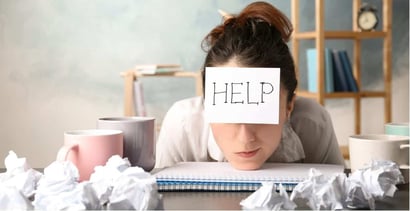 When you're in need of fast cash for an emergency expense, hardship loans for bad credit can come to the rescue. These loans can provide you with the funds you need to cover a car repair, medical bill, rent or mortgage payment, or anything else.
Fortunately, several hardship loans for bad credit are at your disposal. It's a good idea to do your research and consider all your options. Once you do, you'll be able to make an informed decision and find the financial relief you need.
Personal Loans | Government Assistance | Bank/Credit Union Loans | FAQs
Personal Hardship Loans For Bad Credit
Personal hardship loans can be a true blessing, especially if you've lost your job or run out of emergency savings as a result of the coronavirus pandemic or another unexpected expense.
In most cases, bad credit personal loans come with a fast application and approval process. You can usually get the funds you need in 24 hours or less.
Short-term loans up to $5,000
Online marketplace of lenders
Funds available in as few as 24 hours
Simple online form takes less than 5 minutes
Trusted by more than 2 million customers
| Loan Amount | Interest Rate | Loan Term | Loan Example |
| --- | --- | --- | --- |
| Up to $5,000 | Varies | Varies | See representative example |
MoneyMutual is an online marketplace that can match you to lenders that offer hardship loans for bad credit. You can take advantage of it for free as long as you're 18, earn at least $800 per month, and have an active checking account.
Once you fill out a short online form, you'll receive unsecured loan offers that you can carefully review. You are under no obligation to accept any bad credit loan, but chances are you'll find one that meets your needs.
The 24/7 Lending Group claims to help most credit types find the ideal personal loan for their needs. Though the maximum available loan amount is high, you are likely to need good credit to qualify for such a large loan.
Once approved, your loan funds can be deposited into your account within 24 hours or less. None of its lenders charge prepayment penalties if you're able to pay your loan offer early. You may even qualify for a debt consolidation loan to pay off high-interest credit card debt.
Loans from $500 to $10,000
Receive a loan decision in minutes
Get funds directly to your bank account
Use the loan for any purpose
| Loan Amount | Interest Rate | Loan Term | Loan Example |
| --- | --- | --- | --- |
| $500 to $10,000 | 5.99% - 35.99% | 3 to 72 Months | See representative example |
CashUSA is not a direct online lender. Instead, it can match you to state-licensed and tribal lenders that offer emergency loans. It's available to you if you're at least 18, a U.S. citizen, and earn a minimum of $1,000 after taxes. You may receive the funds as soon as the next business day.
Lenders on CashUSA have their own loan terms, interest rates, and fees, so it's a good idea to compare them. Since tribal lenders are exempt from state laws, most of them charge higher rates than state-licensed lenders. You can expect an emergency loan on CashUSA to come with an annual percentage rate of anywhere between 5.99% to 35.99%.
You can use BillsHappen to find a coronavirus hardship loan of up to $5,000. The network will perform a soft inquiry to determine your eligibility. This is great news because a soft inquiry won't hurt your credit score.
While BillsHappen is free to use, you may be on the hook with an origination fee or other fees charged by some lenders. Once you fill out a quick online form, BillsHappen will match you to lenders that can help you get through a hardship. You may be able to collect your funds in as few as 24 hours.
CreditLoan has offered a variety of online loan options since 1998. Its main mission is to "connect people with products that enrich their lives." Every day, users browse the site to find hardship loans as well as student loans and car loans.
As long as you have a valid bank account, CreditLoan is an option for an online loan. Fortunately, there aren't any other major requirements. While you can use the site to find a hardship loan, it can also provide you with useful financial resources.
BadCreditLoans.com is an online personal loan marketplace that offers hardship loans. If you have a bad credit score, it can open the doors to a number of bad credit loan options. To use Bad Credit Loans, you must be at least 18 and show proof of citizenship through a Social Security number or legal residency.
You'll also need a valid checking account, email address, and phone number. If you receive a loan, you may be able to put the money toward your mortgage, rent, car payment, student loan, or anything else you wish.
Known as a loan matching service, PersonalLoans.com can connect you to hardship loans for bad credit. You must have a valid bank account and Social Security number as well as a regular monthly income and proof that you're a responsible borrower. Once you get approved for a loan, PersonalLoans will redirect you to a loan agreement with details on your interest rate, monthly payment, and repayment term.
You can read its terms and conditions and choose whether to accept the loan option. The site is full of handy resources, including an up-to-date blog full of interesting articles on personal finance and loans.
CashAdvance.com made its debut in 1997 "to connect consumers to short-term loans." It's free to use and worth considering if you're at least 18, a U.S. citizen, and earn at least $1,000 per month after taxes.
You are not obligated to accept any payday loan you may get approved for through CashAdvance. If you find one you'd like to pursue, however, you'll be required to repay it the next time you receive your paycheck. CashAdvance has an affiliation with Online Lenders Alliance, a national organization that promotes best practices in online payday lending.
Government Hardship Loans
The government has created a variety of hardship loans to support those in need. While most of them have very specific requirements, it can't hurt to look into them to see if you're eligible.
9. Low Income Housing Home Energy Assistance Program

The goal of the Low Income Home Energy Assistance Program (LIHEAP) is to help families with energy costs so they can stay safe and healthy. It offers federal funding for home energy bills, energy crises, weatherization, and minor home repairs related to energy.
You may be eligible if you need financial help with energy costs. If you or a family member is a participant in the Supplemental Nutrition Assistance Program (SNAP), Supplemental Security Income (SSI), Temporary Assistance for Needy Families (TANF), or needs-tested Veterans benefits, there's a good chance you automatically qualify.
10. Medicaid and the Children's Health Insurance Program (CHIP)

Medicaid and the Children's Health Insurance Program (CHIP) cover the medical costs of children in families that don't have employer-sponsored health insurance or can't otherwise afford it. While CHIP benefits vary from state to state, most of them pay for routine check-ups, doctor visits, prescriptions, x-rays, immunizations, dental and vision care, and more.
You can apply for CHIP through your state agency whenever you'd like, regardless of the time of year. Keep in mind that you may be responsible for a monthly premium to receive CHIP coverage, depending on where you live. Fortunately, it won't be more than 5% of your family's annual income.
11. Temporary Assistance for Needy Families (TANF)

The Temporary Assistance for Needy Families (TANF) program offers monthly cash payments as well as services that promote job preparation, work, and marriage to families in need with children. To be eligible, applicants must be 18 years of age or younger, be a resident of the state in which they apply, and a U.S. citizen, legal alien or qualified alien. Applicants must be unemployed or underemployed and have low or very low income.
If you apply and receive approval for TANF, you'll be asked to participate in work activities for at least 30 hours per week. The primary goal of the program is to reduce your dependency and provide you with the resources you need to care for your children in your own home.
12. Supplemental Nutrition Assistance Program (SNAP)

Also known as food stamps, Supplemental Nutrition Assistance Program (SNAP) provides funds for nutritious foods to low-income individuals. The program's objective is to relieve hunger and malnutrition and help eligible households lead healthier lives.
You must meet certain gross monthly income requirements to qualify for SNAP benefits. Your household size and monthly household income will determine the amount of SNAP benefits you qualify for.
Upon approval, your benefits will be deposited into a benefit account. You'll also receive an Electronic Benefits Transfer (EBT) card and directions on how to activate it.
13. Special Supplemental Nutrition Program for Women, Infants, and Children (WIC)

The Special Supplemental Nutrition Program for Women, Infants, and Children (WIC) aims to protect the health of women who are pregnant, postpartum, and breastfeeding. It also assists children up to age five by providing them with nutritious foods and healthcare referrals.
WIC services are usually provided at a variety of places including hospitals, community centers, schools, public housing sites, and mobile clinics. To receive WIC benefits, you must meet certain state residency and income requirements. Eligible families must also be determined to be at nutritional risk by a health professional.
14. Credit Union and Bank Hardship Loans

Many banks and credit unions have created hardship loans in response to the coronavirus pandemic. These loans were designed to help people out if they've lost their income or job as a result of the pandemic.
Compared to traditional loans, hardship loans offer short-term relief with lower loan amounts and more favorable terms. One example is a Payday Alternative Loan available from select credit unions.

Each financial institution has its own set of terms, which you can find out by calling them or visiting their website. Many hardship loans come with low interest rates, minimal or even no fees, and deferred payments for up to 90 days.
To find a nearby bank or credit union that offers hardship loans, you can use the National Credit Union Administration's Credit Union Locator or the American Bankers Association bank list.
What is a Hardship Loan?
A hardship loan is a type of installment loan designed for borrowers who need cash to overcome a financial hardship such as job loss. Hardship loans have increased in popularity due to the coronavirus. Many banks, credit unions, and online lenders offer these short-term loans to help people from all walks of life get through the financial challenges they may be facing.
Unlike a credit card that acts as a revolving line of credit, a hardship loan offers a lump sum of money upfront. It usually comes with noteworthy features, such as low interest rates and deferred payments. If you take out a hardship loan, you'll need to repay it according to its terms.
In the event you continue to experience financial hardship and are unable to back a hardship loan, it's your responsibility to discuss loan modification options with the financial institution.
How Do I Get a Hardship Loan?
Each lender has its own application process for hardship loans. In most cases, however, the process is fast and easy.
You'll likely be able to fill out an application online from the comfort of your own home. The lender may ask you to provide your personal details, including your name, address, and your monthly rent or mortgage payment.
You may also need to explain the financial hardship you're experiencing and what you'd like to use the funds for. Since lenders know borrowers need the funds as soon as possible, there's a good chance you'll get approved the same day you apply or within 24 hours.
As with a traditional installment loan, you can receive the money via direct deposit, check, or prepaid card, depending on the lender. You'll then make a loan payment every month until you've repaid your loan in full.
Who Qualifies for a Coronavirus Hardship Loan?
Coronavirus hardship loans were fairly easy to qualify for during the pandemic's peak, but they're becoming harder to find. But most lenders have lenient requirements, and as long as you can prove that you are coping with hardship due to the pandemic, your likelihood of approval is high.
If you pursue an emergency loan, you can expect the lender to perform a credit check. The lender may also ask you for documentation that shows you'll be able to repay your loan.
Remember that many lenders offer coronavirus hardship loans. So it's a good idea to shop around and explore the options available to you so you can find a lender that will approve you with the repayment term you prefer.
How Much Can I Borrow?
Hardship loans are not designed for long-term use and usually come in loan amounts that range between $1,500 and $5,000. Therefore, you can't rely on one to help you cover a large expense such as a home improvement project or college tuition.
Only consider this type of financing if you're dealing with a temporary financial roadblock and feel confident you can repay it. If you need to borrow a larger amount of money, you may be better off with a traditional personal loan.
Many lenders offer personal loans of up to $10,000 or more. If you're constantly in need of financing, you may have an income or spending problem you need to resolve. Taking out loans — especially ones you can't afford to repay — can steer you into a cycle of debt or increase the debt you already have.
Credit counseling, debt consolidation, debt settlement, or DIY debt relief options such as debt snowball and debt avalanche may be a better idea if debt is your primary concern.
What if I Don't Qualify For a Hardship Loan?
If you don't qualify for a hardship loan because of a bad credit score or some other reason, rest assured there are other options for you.
You may want to ask your friends or family members for some financial help. If you go this route, just make sure you can repay them or you may ruin your relationship.
Another option is a side gig or a part-time job. Even if you lost your full-time job, you can get creative and earn some money. You can deliver food or packages, offer freelance creative services, or work remotely for a call center or a similar organization.
If you own a home and don't mind a secured loan, a home equity loan in which you receive a lump sum of money based on the available equity in your home can help you out. A signature loan, which is a type of unsecured loan, may be a good move too.
A secured personal loan, such as a title loan that involves an asset like a car title, 401k hardship withdrawal where you borrow money from yourself, and a paycheck advance are other options you may want to consider. You may consider arranging a balance transfer, which occurs when you transfer high-interest debt from one credit card to another one with a lower interest rate.
Are All Hardship Loans Safe?
Unfortunately, many hardship loans are scams. Even though a financial crisis may cause you to go with the first loan you find, doing so is risky. You may end up with a hardship loan that charges sky-high APRs and excessive fees.
Many payday lenders are known to offer shady hardship loans you should avoid at all costs.
If you're in search of a hardship loan, stay away from those with high-interest rates, upfront fees, and pressure to sign. Visit the Better Business Bureau and Trustpilot to get an idea of how legitimate the lender is. Also, explore their website and look elsewhere if you don't find a physical address or spelling and grammar errors.
Will a Hardship Loan Affect Your Credit History?
The hardship loan you take out and whether it appears on your credit report determines whether it impacts your credit. If a lender performs a credit check and reports to the three major credit bureaus, the loan will affect your credit. It will be your job to make your monthly payment on time, every month.
Every time you miss a payment, your credit score will take a hit. Your payment history is the most important factor used to calculate your credit score.

On the contrary, if your loan repayment is consistently on time, your credit will improve. As long as you're a responsible borrower, a hardship loan can make a positive difference in your credit rating with each credit bureau.
Avoid taking out a loan if you suspect you'll have trouble repaying it. Missing payments or not paying back a loan can hurt your credit and disqualify you from a low annual percentage rate and favorable loan term in the future.
Is a 401k Hardship Withdrawal the Same as a Hardship Loan?
With a hardship loan, you borrow money from a lender. A 401(k) hardship withdrawal is where you borrow money from the 401(k) account you have with your employer.
You may be eligible for this option if you need cash to cover certain medical expenses, burial or funeral expenses, expenses to prevent foreclosure and eviction, and other essential expenses.
Hardship loans from traditional lenders may be a smarter choice because you won't have to pay regular income taxes on the amount you borrow or the 10% penalty tax you will be hit with for removing funds from your 401k before you turn age 59.5.
Personal loans are typically faster, more affordable options that won't hinder your retirement goals. You should view a 401k hardship withdrawal as a last resort.
Can a Hardship Loan Help With Business Expenses?
If you're an entrepreneur, freelancer, or own a business, a hardship loan can help you cover business expenses in times of trouble. While you can consider a hardship loan from an online lender, bank, or credit union, also look into assistance from the Small Business Administration (SBA). A small business loan may come with perks and flexibility that you won't find with a traditional hardship loan.
Many organizations want to see small businesses succeed and help them do so through a number of small business loan options. They're not always advertised, so it's important to do your research.
Hardship Loans For Bad Credit Exist
If you have bad credit and find yourself in financial hardship, don't panic. Hardship loans can help you get through these tough times.
Just make sure you understand that these loans are temporary. Don't rely on them on a regular basis to meet your financial goals.
Advertiser Disclosure
BadCredit.org is a free online resource that offers valuable content and comparison services to users. To keep this resource 100% free for users, we receive advertising compensation from the financial products listed on this page. Along with key review factors, this compensation may impact how and where products appear on the page (including, for example, the order in which they appear). BadCredit.org does not include listings for all financial products.
Our Editorial Review Policy
Our site is committed to publishing independent, accurate content guided by strict editorial guidelines. Before articles and reviews are published on our site, they undergo a thorough review process performed by a team of independent editors and subject-matter experts to ensure the content's accuracy, timeliness, and impartiality. Our editorial team is separate and independent of our site's advertisers, and the opinions they express on our site are their own. To read more about our team members and their editorial backgrounds, please visit our site's About page.