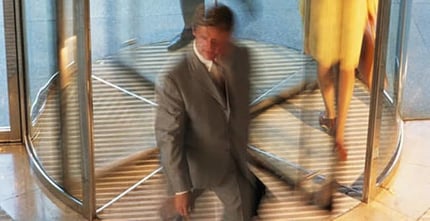 Experts share their tips and advice on BadCredit.org, with the goal of helping subprime consumers. Our articles follow strict
editorial guidelines
.
If you're confused by some of the terms you hear regarding credit and the way it works, you're not alone. Many consumers feel frustrated at an industry that uses a variety of terms to mean the same thing. It's as if they are purposely trying to cause confusion.
But it's actually not as bad as it may seem. Let's take for instance the term "revolving credit accounts."
Revolving Credit is Another Term for Ongoing Lines of Credit
This includes credit cards, department store cards, gas cards, and other ongoing lines of credit. Even a home equity line is a type of revolving credit. Basically, if there's a balance at the end of the month, the credit "revolves" to the next billing cycle.
Let's say, for instance, you have a credit card with a $5,000 limit. If you charge $1,000 on it, then your available balance drops to $4,000 and you owe $1,000 when your bill arrives.
You can choose to pay off the entire amount or pay a portion of it and carry the balance forward to the next month. In this way, the line of credit is always revolving.
But Don't Forget About Interest 
Of course, if you do choose to pay less than the total amount due, you will be charged interest for the portion still outstanding.
The next bill you receive will contain the unpaid balance plus an interest charge, which you can choose to pay in full or make another partial payment.
As long as the payment you make meets the minimum amount due, you can continue this revolving credit cycle of charging on the account, paying interest, and having your available credit line fluctuate up and down.
Most Credit Cards Are Revolving Credit Accounts
Some issuers like American Express and a few others require you to pay the balance in full each month on some of their cards. These are actually a type of revolving credit as well, only they work by charging an annual fee instead of an interest charge.
Sometimes the terms used by the credit industry can be confusing. At other times, it's simply a matter of understanding that the term being used is something you already know about.
Wondering how your credit score is doing? Check it today.