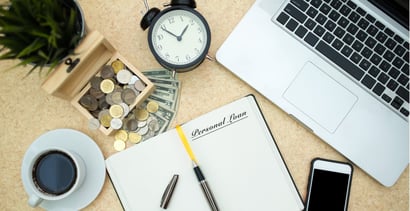 Personal loans for bad credit and low income target subprime consumers who don't earn much money each month. If ever a population segment ever needed a helping hand, this is it. 
The fact that folks facing both challenges can get a personal loan at all is remarkable. Granted, you shouldn't expect to qualify for a sizeable loan amount or low interest rate. On the other hand, you aren't shut out of the loan market, thanks to personal loan networks that work with consumers in need.
Among their other virtues, these lender networks help you avoid far riskier and more expensive loans from payday, title, and pawnshop lenders. Not a bad thing in this hard-knock world. 
Personal Loans With Low Income Requirements
These seven companies are not direct lenders. Instead, they prequalify your bad credit loan requests and circulate them to networks of lenders that specialize in helping financially challenged borrowers. A lending network is your best bad credit loan option when you want to reach dozens of lenders through a single request. 
MoneyMutual is a matching service that connects you with personal loan providers who may let you borrow up to $5,000. To qualify for a loan, you must earn a dependable income (from a job or government benefits) of at least $800 per month. You can receive the loan proceeds in your checking account in as little as one business day after approval. MoneyMutual perennially ranks as the best personal loan referral service. It's an excellent place to start if you're looking for the best bad credit loan.
The CashUSA.com lender-matching service requires a monthly after-tax income of at least $1,000. Your bad credit will not automatically disqualify you from personal loans with repayment periods stretching from three to 72 months. Approval decisions are fast  —  you may receive approval for a $500+ personal loan within minutes.
BillsHappen® does not specify a required minimum income, but you must be employed, self-employed, or receiving benefits. It guarantees an instant prequalification decision when you request a low-income personal loan. The company's lender network can accommodate your individual needs with an unsecured personal loan as small as $100. 
Among the reviewed lending network websites, CreditLoan.com gives out the least information regarding loan requirements. We can assuredly report that you need a bank or credit union account to apply, and you have little chance of getting a loan while in bankruptcy. In all likelihood, this network's loan requirements closely align with its competitors'.
BadCreditLoans.com requires you to have a regular income from full-time employment, self-employment, disability payments, or Social Security benefits. It's mum as to the minimum income needed. As with all the loan-matching networks, the final approval decision rests with the direct lender. 
PersonalLoans.com advises that the higher your income and credit score are, the more likely you are to get approved by a lender. Some direct lenders may require a pay stub or other income verification. It also lists some disqualifying circumstances, including current accounts more than 60 days delinquent, loans recently charged off, and high debt-to-income ratios. 
24/7 Lending Group states that its lenders will not extend loan offers if you are not currently employed. There's no mention of the minimum income required. This loan-referral service earns a high rating from Trustpilot and works only with lenders abiding by the Fair Debt Collection Practices Act statutes.
How Does a Personal Loan Work?
Most personal loans require no collateral, just your signature. They are installment loans with terms usually ranging from three to 72 months and APRs between 5.99% and 36%. 
By stretching out your repayment period, you can reduce your monthly payments to fit your budget better. Naturally, a loan's total cost climbs as the repayment term increases because interest applies over the life of the loan. Even the best personal loan will collect interest over the repayment term.
Unsecured personal loan providers may charge an upfront origination fee, but the reviewed bad credit loan networks are free services. You can use the loan proceeds any way you want, including for debt consolidation. Getting a personal loan for debt consolidation doesn't increase the net amount you owe.
Can I Get Personal Loan With Bad Credit and Low Income?
Unsurprisingly, many families must contend with bad credit and low income simultaneously. After all, when money is tight, you have less cushion against unexpected expenses that may cause you to miss payments. 
Thankfully, no credit check loans are available to folks with significant financial challenges.
Using a Loan Network
The reviewed loan networks specialize in finding low income loans for subprime borrowers. Here's how they work:
You begin by submitting a short loan request form. You'll enter identifying and financial data, including your income and housing costs. 
The lender-matching service will immediately attempt to prequalify your request. 
If successful, the service will distribute your request to its network of direct lenders. 
One or more lenders may invite you to apply for a loan. You may have to provide additional information and documentation at this stage. 
For credit check loans, the lender will perform a hard credit inquiry upon your credit report, damaging your credit score by a few points. 
The lender may offer you a loan agreement specifying the amount, APR, term, fees, payments, and other details. 
You can e-sign the agreement if you decide to accept the offer.
The lender will wire the funds to your checking account. You should receive your money as quickly as the next business day. 
Your credit report will reflect the addition of the new loan within a month or two.
Prequalifying for a bad credit loan through a lender referral service won't hurt your credit score. Frankly, you have nothing to lose. 
Providing Proof of Income
Most lenders need you to prove your income. Acceptable documentation includes:
Pay stubs
W-2s and 1099s
Tax returns (typically, the last two filed)
Bank or credit union statements
Social Security benefit letters
Offer letter from a new employer, accompanied by your acceptance letter
Normally, lenders want to verify two years of income. They are as much interested in the reliability of earnings as the amount.
Minimum Required Income
At $800/month, MoneyMutual appears to have the lowest income requirement among the reviewed lending services. Remember, this amount is for prequalification  —  the direct lender has the final say on the income you must show. 
Personal loan providers may accept income from employment, self-employment, benefits (e.g., Social Security, disability, income-replacement policies, unemployment insurance, etc.), retirement savings, annuities, pensions, trust funds, alimony, and investments.
You'll want to include your spouse's income, if available. Including all forms of household income improves your loan approval chances.
No-Income Loans
You may have trouble getting an unsecured no-income loan, even with excellent credit. While having no income and excellent credit is unusual, stranger things often occur in the world of personal finance.
The key to qualifying for a no-income loan is to post enough collateral to repay the debt should the borrower default. Some personal loans accept collateral.
Acceptable forms of collateral include savings accounts, CDs, car titles, and other assets. Collateralized loans are risky because you'll lose your property if you fail to repay. 
You can also consider a different loan option, including:
Pawnshop loans: You can get a loan at a pawnshop using personal property such as cameras, watches, firearms, electronics, and musical instruments. These loans are expensive on two counts: You can borrow only 30% to 50% of the collateral's value, and the interest rates are usually triple-digit. If you fail to redeem your pawn ticket, the shop will put your property up for sale. These are, at best, emergency loans when you need cash fast. On the positive side, they do not require proof of income or a minimum credit score.
Title loans: You can sign over the title to your vehicle for a quick, no-income loan. If you fail to repay on time, the lender can repo your car and sell it. Most title loans require that your vehicle be free of liens (i.e., you don't owe any money on the car). Boats and aircraft can also collateralize title loans. As with pawnshop loans, title loans are costly and risky. About one in five title loan borrowers lose their property.
Credit card cash advances: You may be able to obtain a secured credit card without an income or credit check nor a minimum credit score. The amount of money available for credit card cash advances (in effect, secured loans) depends on how much money you deposit into the security account. You can get a cash advance at any time without a credit check or paperwork. The best credit cards have the largest cash advance credit lines. But if you have a low credit score, you'll find the best credit cards out of reach until you rebuild good credit.
Student loans: You apply for a federal student loan using the Free Application for Federal Student Aid (FAFSA). Schools use the information to calculate your student loan and other aid. You do not need income to receive a student loan. While you must submit income data, student loan amounts are higher for low-income households, the reverse of almost every other loan option. 
Loans from family and friends: Your loved ones may be willing to lend you money even if you have no income. For example, you may be between jobs or waiting for your disability payments to begin. You may be able to get very lenient loan terms, but you also risk alienating the lender if you fail to repay. Consider using a family and friend loan worksheet, such as the one from the Consumer Financial Protection Bureau (CFPB), before asking for a loan. It's a good idea to draw up a promissory note and do everything possible to fulfill its terms.
No-income loans fall into three categories:
Stated-income loan, verified assets: This loan requires some income backed by appraised collateral. The combination protects the lender against default. You may encounter this category when shopping for a no-doc home loan. That's a home loan in which the lender waives income verification. For example, an FHA loan does not enforce a minimum or maximum income requirement. But in contrast to an FHA loan, a USDA rural development loan limits income to 85% or less of the area's median.
No-income loan, verified assets: The lender relies only on the value of appraised collateral without proof of income.
No-income loan, no assets: Typically, this is a real estate loan backed by rental income. 
The bottom line is that you don't necessarily need a job to get a loan, as long as you can show some income and/or collateral.
What Will My Interest Rate and Monthly Payment Be?
Personal installment loan rates top out at 36%. That's the APR you may face if you have low income and bad credit. Short-term payday loans charge interest rates of 200% and higher.

If you qualify for an installment loan, your monthly payment depends on the loan amount, the APR, and the length of the loan term. For example, if you take a $1,000 unsecured personal loan with a 36% APR and a 36-month term, your monthly payment will be $46. You'll pay $649 in interest for this installment loan unless you repay it ahead of time, assuming no prepayment penalty.
Suppose you secure this installment loan with collateral, reducing the APR to 11%. Your monthly payments will drop to $33, and your total interest cost will be $179.
What Is the Easiest Loan to Get With Bad Credit and Low Income?
A loan from a friend or family member is probably the easiest way to borrow money when you have low income and poor credit. The loan may have few requirements, charge little or no interest, and lack a defined repayment term. It may also lead to damaged relationships if you fail to repay.
Payday loans are easy to get, but they are expensive.
Secured personal loans are your best bet if you have enough income to service your loan. Collateral helps you win approval for secured loans and reduces your interest rate. Consider secured personal loans only when you are willing to lose collateral if you can't make the payments.
An unsecured personal loan from a lender network is a reasonable choice. You may be offered an installment loan that you won't pay more than 36% interest on and can stretch out the payments for as long as six years. Or you may only qualify for a small loan, such as a cash advance, with a higher interest rate and short repayment term.
Longer terms create smaller monthly payments but increase the total loan cost. The best of these loans charge minimal fees and waive prepayment penalties. 
Can I Get a Personal Loan With a Credit Score of 500?
Yes, 500 is a bad credit score, but it need not be a show-stopper. You can try getting a collateralized loan or enlisting a cosigner for an unsecured loan.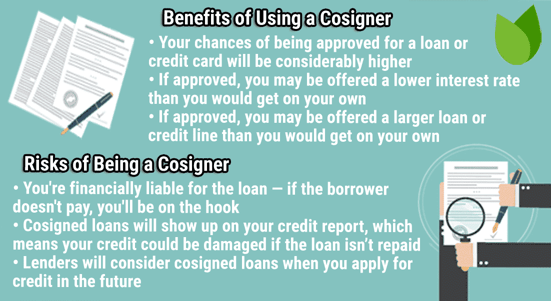 Friends and family may offer you a loan, as might a credit union with relaxed credit score requirements.
Although you may face higher interest rates, you have these same options even when your income is low and you have a troubled credit history. There is no cost to finding out whether you can borrow from a personal loan network and, if so, the loan amount.
How Do Personal Loans Differ From Payday Loans?
Payday loans let you borrow small amounts for a short period — until you next get paid. Regardless of your credit history, you need a steady job and proven income to qualify for a payday loan. 
Payday loans are available from brick-and-mortar storefronts and online sources, including some of the same lending networks that offer personal loans.
The problem with payday loans is that they charge astronomical interest rates, typically 200% to 700% or higher.

You must repay in a lump sum on the due date or pay a fee to roll over the loan to your following pay date. The lender adds the rollover fee to your loan principal, causing your debt to swell. 
As your loan increases, you'll need more money to repay it. The result is often a debt spiral that ends in bankruptcy court.
Lender Networks Offer Personal Loans For Bad Credit and Low Income
Several online networks offer personal loans for bad credit and low income. You can submit your loan request to them without fear of harming your already bad credit score or triggering fees. If you meet their prequalification requirements, they'll share your request with their direct lenders to get you a loan offer. 
Unsecured personal loans require some form of income, but it need not be job earnings. Required minimum distributions from retirement accounts, Social Security benefits, disability income, and other sources may suffice. By spreading out your payments, you may be able to afford a personal loan without busting your monthly budget.
Advertiser Disclosure
BadCredit.org is a free online resource that offers valuable content and comparison services to users. To keep this resource 100% free for users, we receive advertising compensation from the financial products listed on this page. Along with key review factors, this compensation may impact how and where products appear on the page (including, for example, the order in which they appear). BadCredit.org does not include listings for all financial products.
Our Editorial Review Policy
Our site is committed to publishing independent, accurate content guided by strict editorial guidelines. Before articles and reviews are published on our site, they undergo a thorough review process performed by a team of independent editors and subject-matter experts to ensure the content's accuracy, timeliness, and impartiality. Our editorial team is separate and independent of our site's advertisers, and the opinions they express on our site are their own. To read more about our team members and their editorial backgrounds, please visit our site's About page.