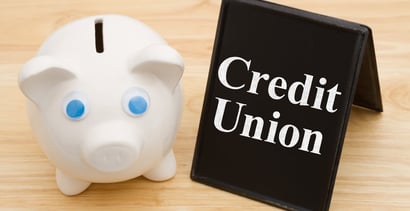 Have you had trouble getting a loan from a bank because of bad credit? Don't give up! Credit union loans for bad credit are worth your consideration because these member-owned institutions often make loans with fair terms to consumers with past credit mistakes.
Below you'll find three top credit unions that offer loans to folks with poor credit, plus three top alternatives from the world of online lending.
Credit Unions | Requirements | Alternatives | FAQs
Best Credit Union Loans For Bad Credit
Credit unions perform most of the same functions as banks. However, you must become a member to join a credit union. The small membership fee is well worth it, especially if you have bad credit and are searching for a loan.
Oftentimes, credit unions also tend to be smaller than banks and can offer more personalized services and a more community-oriented approach than larger financial institutions. The following credit unions fit the bill nicely.
1. Navy Federal Credit Union
Navy Federal Credit Union


offers personal, secured, and pledged loans to members. To join, you or a family member must have ties to the Department of Defense, the Armed Forces, or the National Guard.
This credit union offers personal loans of up to $50,000 with terms up to five years. It also offers debt consolidation loan and secured loan options.
Loan rates vary by loan type and your creditworthiness. If your credit score is too low for a personal loan, you may receive approval for a loan secured by your savings account or savings certificate. Collateral loans charge interest rates 2 to 3 percentage points higher than the rate on your savings account or certificate.
2. First Tech Federal Credit Union


First Tech Federal Credit Union offers no-fee, no-collateral personal loans to members. There are many ways to become a member of this not-for-profit credit union, including residing in Lane County, Oregon, working for a partner company or the state government, or becoming a member of certain institutions.
You can apply for a fixed-rate personal loan of up to $50,000 with a term of up to 84 months. APRs increase with the loan amount.
You can also apply for a lower-rate loan collateralized by your savings account, savings certificate, or listed stock holdings. In addition, First Tech Credit Union offers a personal line of credit with a limit as high as $10,000.
3. Payday Alternative Loans (PALs)
Payday Alternative Loans are an unsecured loan product specific to credit unions. As the name suggests, the National Credit Union Administration created PALs to combat predatory payday loans by providing a much less expensive short-term loan solution.
There are two types of PALs: PAL I and PAL II. The following chart compares the two:


Not all credit unions offer PALs, and those that do may not offer both types. But you can use the national credit union locator tool to find a credit union near you that may be able to offer you a loan of up to $2,000 with a repayment term of up to one year with a very forgiving interest rate.
Requirements For Getting a Personal Loan From a Credit Union
Credit unions resemble banks in many ways but differ in one important aspect: They are nonprofit financial institutions owned by their member-customers. This difference has far-reaching effects because credit unions consider the needs of their members in a way that few banks do.
Becoming a Credit Union Member
The unique qualities of a credit union also impact the requirements for the personal loans they offer. The first requirement is membership, which is based on certain criteria. Those criteria vary from one credit union to the next, and can include:
Geography: Living, going to school, working, or worshiping in a particular county or other region specified by the credit union.
Affiliation: Belonging to/being employed by certain companies, governmental agencies, or military organizations. Some credit unions offer membership to folks who contribute to specified charities. Other credit unions may offer membership to customers of affiliated organizations, such as car dealerships.
Family: Normally, you can join a credit union if a family member is already a member or would qualify to become a member.
Typically, you must keep a nominal amount of money (frequently $5) on deposit in the credit union to maintain your membership.
Applying For a Personal Loan
It's not unusual for folks to become credit union members and apply for personal loans on the same day. Typically, the steps include:
Speaking with a loan officer, who will explain the basic requirements for loan approval.
Filling out an application. The form may be paper or online. You will have to provide a valid Social Security number.
Providing documentation of your identity, employment, and income. The credit union will undoubtedly have a maximum debt-to-income (DTI) ratio. If your DTI exceeds the maximum, you may not be eligible for a personal loan. However, you still may qualify for a collateralized loan.
Meeting credit standards. Credit unions have minimum credit standards to help ensure they lend to creditworthy individuals. These standards include a minimum credit score and an appraisal of your credit history.
Providing personal recommendations. It can be immensely helpful to provide personal recommendation letters from one or more individuals, especially if they are credit union members.
A long-term, positive relationship with the credit union can also be extremely helpful.
Options If You Fail to Qualify
If you can't qualify for a personal loan from your credit union due to a poor credit score, you have a few options:
Enlist a cosigner for your loan. This person will be equally responsible for repayments. The cosigner should have a strong credit rating and earn enough income to pay off the loan if you can't.
Supply collateral. You can use your savings account or savings certificates to secure your loan. Some credit unions, such as First Tech Credit Union, allow you to collateralize a loan with listed stock shares.
Start with a credit builder loan. Many credit unions offer credit builder loans, which are small loans secured by a savings account. You repay the principal, with interest, for a set term until you finish repaying the loan. The credit union will report your payments to one or more of the three credit bureaus (TransUnion, Experian, and Equifax). By successfully repaying the loan on time, you may lift your credit score enough to qualify for a personal loan. It will also help you save money, as you'll be returned the full amount of your payments at the end of your loan term.
Explore other sources of personal loans — such as the three providers of online loans we review below — for more options.
Top Alternatives to Credit Union Loans For Bad Credit
Some providers of online personal loans welcome borrowers with bad credit. These lenders are usually very efficient and have low overhead costs. They often perform less stringent credit checks than credit unions do.
Of course, you should expect to pay more interest to an online lender than to a credit union. These higher interest rates help compensate online loan providers with enough extra income to absorb the heightened risk of borrower defaults.
Short-term loans up to $5,000
Online marketplace of lenders
Funds available in as few as 24 hours
Simple online form takes less than 5 minutes
Trusted by more than 2 million customers
| Loan Amount | Interest Rate | Loan Term | Loan Example |
| --- | --- | --- | --- |
| Up to $5,000 | Varies | Varies | See representative example |
MoneyMutual is a matching service arranging short-term loans of up to $5,000 for consumers with bad or no credit. It does not make direct loans itself. Rather, it circulates your loan request to its network of lenders. One or more lenders may then offer you a bad credit loan after you complete an application form.
MoneyMutual is free to use and can arrange loans quickly if you qualify, often in as few as 24 hours. To qualify, you must be a U.S. citizen, age 18 or older, with a checking account and verifiable monthly income of at least $800/month. MoneyMutual is not available in Connecticut and New York.
Loans from $500 to $10,000
Receive a loan decision in minutes
Get funds directly to your bank account
Use the loan for any purpose
| Loan Amount | Interest Rate | Loan Term | Loan Example |
| --- | --- | --- | --- |
| $500 to $10,000 | 5.99% - 35.99% | 3 to 72 Months | See representative example |
CashUSA.com works with a lender network to match your loan request to one or more loan providers. You can apply for personal loans of up to $10,000 with an affordable monthly payment. Typically, the lenders on the CashUSA.com network offer APRs from 5.99% to 35.99% with terms of 3 to 72 months.
CashUSA.com accepts loan requests from folks with any credit score. Successful applicants must be U.S. citizens or permanent residents, 18 or older, with a steady after-tax income of $1,000/month, a checking account, work/home phone numbers, and a valid email address. Network lenders may have additional requirements.
Loans from $250 to $5,000
Cash deposited directly into your account
Get money as soon as tomorrow
Bad credit OK
More than 750,000 customers since 1998
| Loan Amount | Interest Rate | Loan Term | Loan Example |
| --- | --- | --- | --- |
| $250 to $5,000 | Varies | Varies | See representative example |
CreditLoan can match you to lenders for personal loans between $250 and $5,000. It has operated since 1988 and served more than 750,000 customers.
CreditLoan offers its services for free and hosts an extensive collection of useful blog articles providing financial education. It also reveals that you must be a U.S. resident with a bank account to apply for a loan from its lender network. The website charges nothing for its services.
Do Credit Unions Offer Loans For Bad Credit?
Credit unions are one of the best sources of loans for folks with bad credit. It starts with the fact that credit unions are not-for-profit institutions, which means they can plow more of their income back into new loans.
Because customers are also members/owners, credit unions naturally favor caring and accommodating service. Translation: Credit unions can use an unusual degree of personal discretion when evaluating a loan application.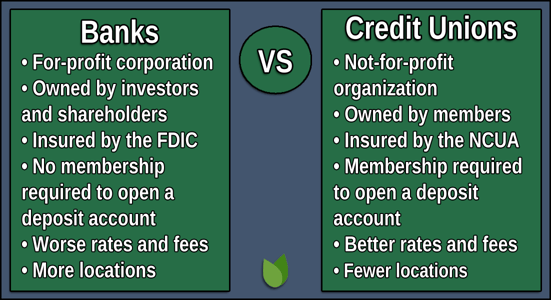 Factors such as length of membership and recommendations from other members can help facilitate the loan process. It also means that credit unions may allow a higher debt-to-income ratio than other institutions.
Even if your credit score precluded a personal loan, credit unions can offer workable alternatives. For example, you may be able to arrange a secured loan using your credit union savings account or savings certificates to collateralize a loan.
Credit unions like First Tech Credit Union also accept listed stock as collateral. Of course, if you own your home, you may be able to arrange a second mortgage, home equity line of credit, or cash-out refinancing.
Another intriguing option that many credit unions offer is a credit builder account. The concept is simple: Receive a small loan secured by your savings account. The credit union reports your monthly repayments to at least one credit bureau, which can help boost your credit score.
By repaying the loan on time, you will be in a better position to qualify for future personal loans. In most cases, credit unions charge loan interest rates below those offered by conventional banks.
Do Credit Unions Perform Credit Checks?
While credit unions are famously customer-friendly, they must operate responsibly for the good of their members, who are also the owners. Therefore, credit unions are just as likely as banks to check your credit when evaluating a loan application.
Typically, credit unions will pull your credit history from one of the three national credit bureaus. Strongly derogatory information on a credit report will certainly complicate your attempt to arrange a personal loan.
Most credit unions also subscribe to the ChexSystems Consumer Banking Report to review the history of your bank accounts. This report contains only bad news, such as mishandled accounts, outstanding debts, unpaid overdrafts, fraudulent activity, check kiting, collections, and other troubling behavior.
The Consumer Banking Report can harm your chances of receiving a loan but do little to boost those chances. In other words, it has an asymmetrical impact.
However, it's also true that credit unions often look beyond credit scores when evaluating loan requests. A lot depends on your relationship with the credit union and with your loan officer.
For example, you may join a credit union as part of a campaign to overcome previous financial missteps. Credit unions often offer financial counseling and credit builder accounts. Becoming actively involved with your credit union can't help but improve your perceived creditworthiness.
It's impossible to say how all these factors sort out on any one loan request, but it's good to know that credit unions will extend every benefit of the doubt to members looking to improve bad credit scores.
Can a Credit Union Help Me Fix My Credit?
Credit unions have a vested interest in helping their members fix their credit. The reason is that as the average credit score of a credit union rises, the more loans it can approve, the more revenue it can generate, and the more services it can support.
Credit unions have various strategies to help you fix your credit. To start with, credit unions typically offer credit education and counseling. When you join a credit union, you can work with a credit counselor to improve your credit score. The first step is to order and review your credit history reports.
You can receive free copies of the credit reports from the three major credit bureaus at AnnualCreditReport.com. Your credit union counselor can show you how to review your credit reports and fix any errors that are depressing your score.
Credit counseling can also help you adopt better financial habits, including consolidating your debt, refinancing high-interest debt, and using budgets effectively. Your credit union can educate you about how loans and credit cards can affect your credit score. For instance, it's good to know that it's better to keep old accounts open even if you no longer use them.
It's also useful to understand how much damage missed payments, delinquencies, collections, and defaults can do to your credit. Knowing the consequences can provide strong motivation to handle credit responsibly.
Credit unions report your debt activity to at least one of the three major credit bureaus. That's an opportunity for you to get credit for creditworthy behavior — namely, paying your debts on time and in full. Furthermore, through the use of secured and credit builder accounts, credit unions can actively assist you in improving your credit score.
You Have Options Regardless of Your Credit Score
Although a bad credit score complicates your ability to arrange a personal loan, you have a variety of options at your disposal. Folks may find a credit union loan for bad credit is easier to get than a personal loan from a bank.
You also can pursue another option, namely online personal loans. Our review includes three top online matching services that can help you arrange a personal loan even if your credit is less than perfect.
Finally, if a personal loan isn't possible, consider secured loans, which are available to virtually everyone.
Advertiser Disclosure
BadCredit.org is a free online resource that offers valuable content and comparison services to users. To keep this resource 100% free for users, we receive advertising compensation from the financial products listed on this page. Along with key review factors, this compensation may impact how and where products appear on the page (including, for example, the order in which they appear). BadCredit.org does not include listings for all financial products.
Our Editorial Review Policy
Our site is committed to publishing independent, accurate content guided by strict editorial guidelines. Before articles and reviews are published on our site, they undergo a thorough review process performed by a team of independent editors and subject-matter experts to ensure the content's accuracy, timeliness, and impartiality. Our editorial team is separate and independent of our site's advertisers, and the opinions they express on our site are their own. To read more about our team members and their editorial backgrounds, please visit our site's About page.