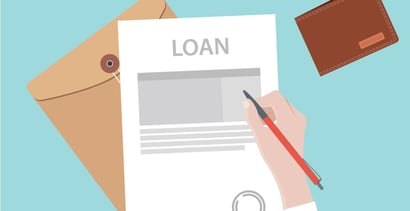 Small loans with no credit check can help you get through life's expenses until your next paycheck. They can help you buy groceries, pay an unexpected medical bill, repair your car, or pay for anything else you need a small amount of cash for.
Small, of course, is in the eye of the beholder, or loan holder. A $100 small loan may be enough for some people, while $5,000 may not be enough for others.
Best Options For Small Loans With No Credit Check
The best options for small loans we've found that don't require a credit check are from lending networks. These networks connect borrowers with an online lender that will provide short-term loans from $100 to $35,000.
The lending networks make it easy to prequalify for an unsecured loan online without a credit check. Once a borrower is approved for a personal loan, the lender may ask to access their credit report, which is a hard inquiry that could drop their credit score. However, since they've already been preapproved by the lending network, and because the lenders have easier lending requirements, chances are they'll be given the small loan they need.
Here are the lending networks we recommend. Each can provide multiple loan offers within minutes. If approved for a loan, the money can often be sent to you as soon as one business day.
Short-term loans up to $5,000
Online marketplace of lenders
Funds available in as few as 24 hours
Simple online form takes less than 5 minutes
Trusted by more than 2 million customers
| Loan Amount | Interest Rate | Loan Term | Loan Example |
| --- | --- | --- | --- |
| Up to $5,000 | Varies | Varies | See representative example |
MoneyMutual is our top choice for a few reasons. To start, it offers online loans as small as $100. That may be all you need to buy groceries until your next paycheck arrives. MoneyMutual also helps people find loans of up to $5,000.
Its service is free. The simple, online form takes five minutes to complete and you could have the money you need from a lender within 24 hours.
The 24/7 Lending Group can help you secure a $500 cash loan as soon as tomorrow. These unsecured loans can help see you through to your next paycheck or give you more time to repay. Borrowing terms will be based on the loan offer you receive.
The network won't perform a hard credit check, but the lender may require one before offering you an online loan agreement you can digitally sign today.
CashUSA.com is another favorite, in part, because it's one of three companies we recommend that help consumers find large loans. CashUSA.com finds loans from $500 to $10,000. While the top amount isn't exactly a small loan, it can be enough money for a major hospital bill if you've been in an accident or a loved one has to go to the emergency room.
Its website does a good job explaining how the loan process works for someone with a bad credit score, and details the simple eligibility requirements. One is a simple requirement that lenders that don't care much about your credit score do care about — your income. CashUSA.com requires users to have a steady monthly income of at least $1,000 after taxes.
BillsHappen, like other such lenders, also has simple requirements for borrowers. They start with identifying information, such as your driver's license and cellphone number, and continue with other simple requirements such as having a bank account, job and a home address.
Loan approval can be very quick. After submitting your information, you'll receive an on-screen message if you're approved and connected with a lender. It may take a minute or more to determine if a lender will work with you, so BillsHappen recommends not closing or navigating away from its webpage after completing the form.
CreditLoan.com helps people get bad credit loans, even if they have had a bankruptcy that has been fully discharged. It doesn't, however, accept applications from people with a pending bankruptcy.
We especially like CreditLoan for its wealth of information on how a small personal loan can be affected when you have anything but excellent credit, and how you can improve your chances of getting a loan.
BadCreditLoans connects consumers with loans of up to $10,000. The site is transparent about how the process works and does a good job explaining how this type of short-term loan works.
For example, it gives a representative range for the annual percentage rate, or APR, that borrowers may pay on this type of installment loan. Loans generally have a 90-day minimum repayment term that can last as long as six years, or 72 months, with the same payments due each month.
PersonalLoans.com offers the highest loan amounts among the lending networks we've reviewed, at up to $35,000. That money could be used to renovate your home, be a business loan to get your small business off the ground, or take the place of a student loan or auto loan, among other things. Your loan can be used for any purpose.
It has two separate lending networks. One focuses on helping people with a poor credit score, and the other works with those with good and excellent credit. If your credit score is so bad that none of the network's lenders offer you a loan, then it may pass on some of your limited contact information to other partners so you can receive offers for debt relief, credit repair, credit monitoring, or other services.
SmartAdvances.com is another option that can secure you online payday loans as small as $100. Or, depending on your credit, you may be offered a loan with a longer repayment term.
SmartAdvances is a member of the Online Lenders Alliance (OLA) and is committed to responsible lending compliant with federal law.
CashAdvance offers the lowest loan amounts among the lending networks we recommend, starting at $100 and reaching $1,000. It helps customers find payday loans, which aren't the same as the sometimes lengthy installment loans that other lending networks offer.
Instead, these loans are due, with interest, in 15 to 30 days. Interest rates can start at 400% and can be much higher if the debt isn't repaid on time. The service should be a last-resort option for small loan borrowers who can afford to pay the loan back completely by the time their next paycheck arrives.
What Is a Small Loan With No Credit Check?
A small loan without a credit check is a personal loan where preliminary approval is given for the loan without even a soft credit check.
A credit check isn't required because the lending networks work with lenders that specialize in helping people with bad credit, and they already expect an applicant's credit history to be poor. They charge higher interest rates to take on this extra risk and often require borrowers to meet simple criteria such as earning $1,000 a month after taxes.
However, the lenders may do a hard credit check even after the preapproval process is completed by the lending network. This doesn't exactly make it a no credit check loan, but customers who meet the basic income requirements should still be able to be approved for a loan.
You can increase your chances of loan approval in many ways, and the easiest may be to start with a small loan amount. Repaying the small loan on time can help raise your credit score, which may allow larger loans in the future.
One nice thing about working with a lending network is that you're essentially applying for multiple loans with one application. Your information is given to lenders to review, and they compete against each other for your business. Each should offer you the most competitive APR and loan term that it can, based on the information you provide.
These loans normally don't charge customers an origination fee. This is a fee often charged in a traditional loan, such as a home loan, to cover a lender's expenses for providing a loan.
The lending networks we've reviewed don't charge for their services and are only paid by the lenders when a loan is made. The lenders also don't normally charge an origination fee, though you should check with them before agreeing to a loan to determine whether they charge such a fee.
Can I Qualify For a Personal Loan Without a Credit Check?
Yes. This is called a no credit check loan, though not every lender that the lending networks work with will OK such a loan. The lenders that do may charge you a higher interest rate than lenders that offer loans with a credit check.
Some lending networks, such as CashUSA.com, may conduct a soft credit check when you submit an online application.
Some lenders may conduct a nontraditional credit check, such as checking that you've made regular rent payments. They may also check your credit with the three major credit reporting agencies: Transunion, Experian, and Equifax.

This isn't something to be afraid of. Even if you have poor credit, other factors are used to determine whether you're eligible for loan approval. Paying your bills on time is important, as is not having too much debt.
What Credit Score Do I Need For a Small Loan?
These loans are a type of signature loan, meaning you only sign a legal document that you'll repay the loan and therefore don't have to put up collateral. Without collateral, lenders may use an applicant's credit score to weigh the risk of whether they'll repay the loan on time.
FICO is one of the credit score providers often used by lenders. A FICO score below 580 is considered very poor or simply bad. FICO scores can be as low as 300, which some lenders may still allow for borrowers seeking a small loan.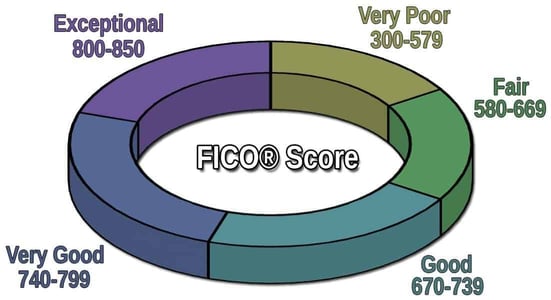 Lenders must receive your permission to access your credit report. This is called a hard inquiry and can cause your credit score to drop a little.
As we've mentioned earlier, a low credit score shouldn't prevent you from being approved for a loan. Other criteria lenders may look at include:
Stable employment history.
Not changing addresses often.
Steady payment history of bills and debts on time.
No late payments.
Existing debt of no more than 30% of income.
Does Bad Credit Affect My Chance of Approval?
No, it shouldn't with the lending networks we recommend.
You must also meet the basic criteria to be preapproved for a loan. These include being 18 or older, a U.S. citizen or resident with a valid Social Security number, and having an active bank account at a financial institution. Probably most importantly, you must have a minimum monthly income or benefits of $1,000.
MoneyMutual requires a minimum monthly income of only $800. Even if you're on a fixed income, or are self-employed, you're likely to meet that threshold. Some lenders accept Social Security, pension, disability, or other kinds of benefits such as retirement and veteran's benefits as qualifying income.
If you have a job and also receive benefits, BillsHappen recommends specifying on its application the form of income that represents a higher percentage of your monthly income.
If you're a minority in America, you're more likely to feel the effects of having bad credit and may be forced to seek a predatory lender. Racist policies, such as redlining, have shut minority families out of the opportunity to use government-backed mortgages to buy homes, which has contributed to the racial wealth gap. The Federal Reserve reports that Black and Hispanic families hold less than 15% of the wealth of white families on average, according to Forbes.
That can lead to many minorities turning to a predatory lender if they don't have enough savings to handle financial emergencies. They may need a secured credit card, for example, because they don't qualify for a credit card without putting cash down first for this type of secured personal loan.
Or if they do have a credit card, they may use it in an emergency to get a cash advance and pay interest of 25% or more to borrow from the card. If they have a business credit card, they may use it for personal emergencies.
A title loan is another type of loan for people in financial trouble. It's a secured loan that uses your car as collateral for cash.
Is This a Payday Loan?
No. Unless you decide to work with CashAdvance, all the other lending networks we recommend work with lenders that have interest rates as high as 36% and can allow years to repay.
CashAdvance works with lenders that provide payday loans that must be repaid in 15 to 30 days, and at interest rates that start at 400% and go as high as 2,290%.

These loans use your next paycheck as collateral if you don't pay. Almost half of these loans end up in default, some studies show. That means your next paycheck will be swallowed up whole by the payday lender, and your debt will increase.
These should be your last loan option for small emergency loans. They're high-interest loans due quickly, and since half of such borrowers default on the loans, it's a clear sign that they're difficult to afford.
Though the other lending networks we recommend don't offer such loans, the small loans that they connect borrowers with should still be paid on time and not skipped entirely.
Only paying part of the loan, having a late payment, or not paying the loan back at all can cost you additional fees and you could face collections from your lender. If you think you may miss a payment, you should immediately contact your lender and discuss your options. Most lenders are often willing to work with you if you need help.
Will the Lender Eventually Run a Credit Check on Me?
This is an unknown. If your loan application was preapproved by the lending network you've applied to, then that may be all the lender needs to offer you a loan.
Others may want to run a hard inquiry on your credit score and will look at it for signs that you're making on-time payments with other lenders.
But as we've said earlier, a credit check shouldn't prevent you from applying. The lending networks offer their services for free, so after filling out an online form in a few minutes you should know very soon if you prequalify for a small loan.
You'll save time by not having to go to each individual lender's website to fill out an application, and you'll have lenders competing against each other for your business at one online marketplace.
What Interest Rate Will I Pay?
Some of the lending networks we've reviewed list sample interest rates from the lenders they work with. The rates range from 6% to 36%, with the highest rates charged to people with a bad credit history. CashAdvance focuses on payday loans and charges interest rates of 200-2,290%.
BadCreditLoans says on its website that its network of lenders often charge from 5.99% to 35.99% and that APRs vary according to the information you supply in a loan request.
It gives the representative example of borrowing $2,000 for 12 months with a 19.9% APR and a monthly payment of $183.63. The total repayment will be $2,203.56, meaning you'd pay $203.56 in total interest over a year to borrow $2,000.
The company reminds customers that installment loans are somewhat expensive when compared with other loan products. They're not recommended as a long-term financial solution, and should only be taken out for emergency financial needs.
Can I Get a Small Loan From a Credit Union?
Yes. A credit union is a great way to get a small loan. You'll normally have to be a member of a credit union to get a loan from one, but it's worth joining if you can.
Some federal credit unions offer payday alternative loans, or PALs, which are loans for small amounts of money at a lower cost than traditional payday loans and that can be repaid over a longer period.
PALs are regulated by the National Credit Union Administration. Loans can be for $200 to $2,000 and have a maximum APR of 28% and an application fee up to $20. Loans are repaid within 12 months through installment payments. Loans can't be rolled over.

A good credit score isn't required to qualify for these loans. PAL repayments are usually reported to the major credit bureaus, which can improve a borrower's credit scores.
If you're a business owner looking for emergency money to keep your business going, don't expect the installment loan providers we've reviewed to help. They cannot help you with a small business loan.
Instead, you may qualify for a loan from the Small Business Administration, or an SBA loan. The loans come with competitive terms, lower down payments, and no required collateral. Loans as small as $500 are available.
A business credit card is another option for short-term cash, though a small business loan is probably best if you plan to take months or even years to pay it off.
How Do I Repay the Loan?
As you may expect, lenders make it easy to make payments. They generally have online systems that accept electronic payments and allow you to manage your account. Customer service agents are also often available to take payment by phone.
Installment loans have the same payment amount for each month of the loan term. Payment terms are set before you accept the loan, so be sure to know how many payments you'll have to make before you sign for an online loan.
PersonalLoans.com, for example, has a 90-day minimum repayment, and also has loans with terms as long as 72 months.
All lenders are required by law to clearly disclose the terms of the loan offer before you can accept the offer. Carefully read all of the disclosure and the loan agreement entirely, and make sure you understand the detailed information about APR and repayment terms.
Do I Need a Cosigner?
No, a cosigner isn't needed for these small loans. But having could improve your chances of approval.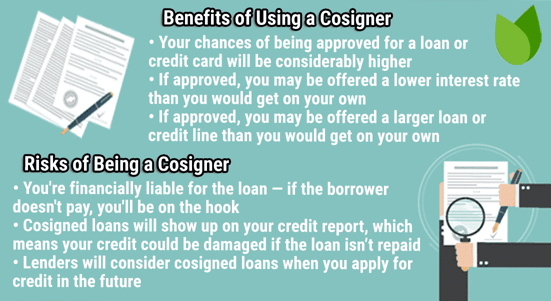 A cosigner is someone willing to take on the loan payments if you don't pay. This could happen as soon as you start missing payments to the direct lender when the cosigner would be obligated to continue making loan payments.
It's not a responsibility to be taken lightly and should be carefully considered by the cosigner and main borrower who is getting the loan funds. Not paying your loan and leaving it to the cosigner can obviously strain a relationship, and it could even end one.
The most likely cosigner you'll find is a parent or close relative who is willing to take this risk with an online lender for you.
Small Online Loans Are Available With Minimal Approval Criteria
We've made finding small loans with no credit check easy, providing nine lending networks that can help you find loans for as little as $100 after filling out an online form in five minutes or less.
If preapproved, you'll be connected with lenders for an unsecured loan. It's at this stage of the loan application process that a credit check at a credit bureau may be done to see if you qualify.
This shouldn't worry you if you meet the requirements of the lending networks, such as having at least $1,000 in monthly income, since these online lenders specialize in helping anyone with a bad credit score.
Remember that this isn't a traditional loan you'd get from your financial institution. It's a personal installment loan that will likely have much higher interest rates than you'd get from a typical loan provider. The good news is that these lenders make it easier to qualify for a bad credit loan, and your loan payments will be the same each month.
MoneyMutual & Other Resources
We hope you've found our guide "9 Small Loans With No Credit Check (Sep. 2023)" to be helpful in meeting your financial needs. To learn more about MoneyMutual, our top recommendation in this guide, be sure to visit the MoneyMutual website for full details about the offer.
Our experts rate MoneyMutual as one of the best options in personal loans for those with bad credit, giving it a 4.8/5.0 rating overall. Among its features:
Short-term loans up to $5,000
Online marketplace of lenders
Funds available in as few as 24 hours
Simple online form takes less than 5 minutes
Trusted by more than 2 million customers
For more resources similar to this "9 Small Loans With No Credit Check (Sep. 2023)" guide, see our other popular picks for those with bad credit:
Whether you choose MoneyMutual or any other option in our personal loans category, be sure to read and understand the terms before signing up. You'll find that taking the time to fully understand personal loans is one of the smartest financial decisions you can make.
Advertiser Disclosure
BadCredit.org is a free online resource that offers valuable content and comparison services to users. To keep this resource 100% free for users, we receive advertising compensation from the financial products listed on this page. Along with key review factors, this compensation may impact how and where products appear on the page (including, for example, the order in which they appear). BadCredit.org does not include listings for all financial products.
Our Editorial Review Policy
Our site is committed to publishing independent, accurate content guided by strict editorial guidelines. Before articles and reviews are published on our site, they undergo a thorough review process performed by a team of independent editors and subject-matter experts to ensure the content's accuracy, timeliness, and impartiality. Our editorial team is separate and independent of our site's advertisers, and the opinions they express on our site are their own. To read more about our team members and their editorial backgrounds, please visit our site's About page.