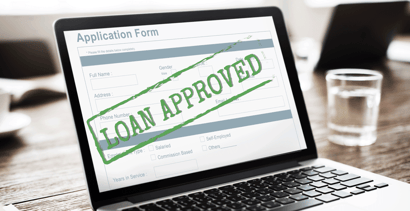 Finding loans for bad credit isn't as hard as you may think. Although big banks and credit unions may turn you down because of a few financial mistakes, several online lenders believe your past shouldn't define your future.
Whether you're looking for a personal loan for bad credit to handle an unexpected emergency, an auto or home loan to secure your future, or a business loan to help your company grow, we review options here that can put money in your checking account as quickly as the next business day.
Personal Loans | Auto Loans | Home Loans | Business Loans | FAQs
Personal Loans for Bad Credit
The personal loan options that follow come from lending networks, meaning each network will take your single application and send it to several partnered direct lenders on its network.
This means you have a better shot at being approved because multiple lenders will review and consider your request. In some cases, you may receive multiple loan offers competing for your business. This helps you choose the best personal loan option you can qualify for.
It costs nothing to submit an application to MoneyMutual, and the application takes five minutes or less to complete. Once submitted, you may receive a loan offer via email within minutes. Most lenders can close a loan the same day and disperse funds to a linked checking or savings account within one business day.
The maximum bad credit loan amount available through MoneyMutual is $5,000.
24/7 Lending Group is a lender network that can help you secure a quick small loan or an installment loan you can repay over several months, even if you have bad credit.
While the largest loan amounts are reserved for applicants with good credit scores, its vast lender network means there's an opportunity for everyone to find a loan, regardless of credit history. And while credit score may not be the deciding factor, applicants will need to prove they can afford the loan repayments.
CashUSA.com offers qualified applicants one of the largest loan amounts — $10,000 — on this list. Another thing that sets this network apart is that some of the lenders associated with CashUSA also offer revolving lines of credit.
A credit line for bad credit works much like a credit card. Once approved, you can use all or part of your available credit. After making a payment, you can reuse the credit, up to the amount you've paid.
You can see whether you qualify for either option after filling out a short application on the network's website. A few minutes later, look for an email with a loan decision and possible offers. Keep in mind that the large loans, while designed for consumers who have credit problems, aren't intended for people with very poor credit ratings.
CreditLoan.com offers a free service that sends your single application to several lenders that specialize in approving loans for consumers who have poor credit ratings. You may receive multiple loan offers of up to $5,000.
The network requires an active checking or savings account for approval, and typically does not approve applications for consumers who have a pending bankruptcy case. The only other limitation is that you can only have one open loan through the network. Once you've paid off your current loan, you're free to apply for another.
Interest rates vary by lender. Once approved and matched with a lender, CreditLoan will transfer you to the lender's website to complete the loan application. That's where you can view and study the loan terms, interest charges, and repayment schedule.
BadCreditLoans.com offers a quick and simple application process. You must be a legal citizen and 18 years or older, and you will need to provide a valid email address, working phone number, and information regarding the bank account where you'd like the loan money transferred.
Providing these details doesn't guarantee approval, but this network lives up to its name and works with lenders that provide loans to bad-credit borrowers on a daily basis.
BadCreditLoans.com doesn't limit itself to personal loans for poor credit. You can also apply for bad credit home, auto, student, and business loans, as well as some credit cards.
PersonalLoans.com offers the largest possible loan amount on this list. While the high-dollar option of $35,000 is reserved for consumers with fair or better credit, several lenders will consider your application for a large amount even if you have damaged credit.
The bad credit loans offered on PersonalLoans.com are installment loans, meaning you'll make monthly payments to your lender — not to PersonalLoans.com — until you've satisfied your agreement. Depending on the amount of your loan and the lender's terms, you may have between three and 72 months to pay off your loan.
Auto Loans for Bad Credit
Unless you live in a city with vast public transportation options, you'll need a vehicle to get you to and from work and anywhere else you want to go.
But you may struggle to find affordable auto loan options if you have bad credit. Thankfully, three networks specialize in bad credit auto loans. And, since this secured loan uses your new vehicle as collateral, you may find it easier than you thought to qualify.
Just keep in mind that collateralized loans like these give the lender the right to repossess your vehicle if you default on your loan. That's why it's important to make your payments on time. Should you fall behind, be certain to communicate with your lender to avoid further damage to your credit rating.
Auto Credit Express works with a large network of dealers that specialize in approving bad credit auto loans. You must meet a list of requirements before applying for a loan through this lending network.
These include proof of income of at least $1,500 each month from a single source, proof of residency with a current utility bill in your name at the address listed on your application, a minimum of six months at your current job, at least three years of employment history with no major gaps in employment, proof of a working landline or contract cellphone in your name, and a list of six to eight personal references with names, addresses, and phone numbers for each.
You can fill out a short application form on the network's website once you have these items lined up, and, if you qualify, a dealer will contact you directly to set up a meeting to go over your loan options.
LendingTree provides a host of tools on its website to help you apply for a bad credit auto loan. These include interest rate estimators and payment calculators to help you budget before buying your new or used car.
Qualified applicants can apply for a traditional auto loan as well as loans for refinancing an existing vehicle or loans to complete a lease buyout. That makes this network one of the most diverse on the list for consumers with less-than-perfect credit.
The Car.Loan.com Auto Loan network connects qualified applicants with a local dealership that specializes in providing auto loans for bad credit, thin credit, or no credit. After completing a brief three-minute application, you could hear back from a dealer within minutes, though the network claims that most applicants receive a response within 24 hours.
If approved, you can schedule a meeting with a nearby dealer to go over your loan and vehicle options. If you decide to go ahead with the deal, you can complete the paperwork at the dealership and drive off in your new ride.
Home Loans for Bad Credit
Few things in life are as important as your home. Everyone wants to have a dwelling that's safe and secure, and, most importantly, affordable.
But if you have bad credit, you may find yourself caught in the endless cycle of rent payments that leave you with little money left over to save for a place of your own. And bad credit home loans aren't always easy to obtain.
Thankfully, some lenders believe the American dream of owning your own home shouldn't only work for people with perfect credit. The mortgage lenders and networks listed below extend home loans for bad credit to many consumers who are ready to purchase a home, regardless of their credit score.
Rocket Mortgage is a name you probably recognize. It's been around for a while and is the largest mortgage company in the country. Whether you need to refinance or buy a new home, this service has you covered.
eMortgage is a network that can help you compare no obligation mortgage rates.
Answer a few questions about the loan you're looking for, the loan amount, and your credit rating to see today's mortgage rates from reputable lenders across the US.
You can also get a home equity loan or line of credit from its sister company, Quicken Loans.
The FHA Rate Guide helps consumers who have damaged credit connect with mortgage lenders to secure home purchase or refinance loans. Bad credit loan options exist for single-family, multi-family, townhouse, and condominium loans from hundreds of lenders that each specialize in bad credit loans.
Some of the lenders in the network may contact you to go over your loan options and provide a full mortgage application after completing FHA Rate Guide's brief questionnaire.
Business Loans for Bad Credit
Developing business credit takes time, but time isn't something many business owners have. Thankfully, lenders exist to help entrepreneurs who may have a damaged credit history.
In some cases, lenders may even grant you a business line of credit, which allows you to reuse any portion of the credit you're approved for once you pay the balance down.
13. Kabbage
Kabbage offers loans of up to $250,000 on 12- and 18-month terms. The lender can typically offer a loan decision within minutes after it obtains and verifies your business bank account information.


Lines of credit vary based on creditworthiness. According to the Kabbage website, "Kabbage Funding is facilitated online through an automated process – giving you a faster turnaround time to meet your business needs."
14. Fundbox
If approved for a Fundbox line of credit, you'll see your agreed-upon credit amount in your account dashboard. You aren't required to withdraw that full amount and will only pay interest on the money you withdraw.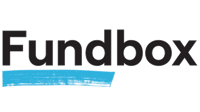 You can access your dashboard at any time to withdraw from your available credit and the funds will arrive in your linked business checking account within one business day. Fundbox has helped more than 100,000 small businesses access liquidity through loans, lines of credit, and net terms.
15. BlueVine
BlueVine offers invoice-factored lines of credit of up to $5 million with no long-term contacts. Traditional credit lines max out at $250,000, and you'll only pay for the portion of the credit line you use.


Perhaps most important; BlueVine doesn't charge prepayment penalties if you pay your loan off early. That helps remove some of the burden of interest charges and helps improve your damaged credit score faster.
What is a Bad Credit Loan?
Loans are fairly common in the financial industry. Banks, credit unions, and other traditional lenders profit from the interest charges you pay for your loan. When you deposit money into the bank, the institution uses it to lend to other account holders. The borrowers repay the money, with interest, which the bank keeps to fund operations and earn a profit for shareholders.
That's why it's vital that banks only lend to consumers they know will pay back their loans. If someone defaults on a loan, the bank has to not only make up for the lost money, but it doesn't earn any interest.
No traditional lender likes taking risks on bad credit loans, and many won't even consider an application from someone who has damaged credit. That's why bad credit loans exist.
A bad credit loan is a loan designed for someone who has bad credit and poses a risk that's too large for a bank or credit union. These loans often come from smaller, independent lenders who don't mind taking the risk for the potential large reward.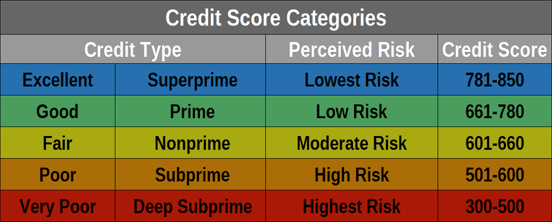 These specialized loans cater to people who have bad credit and often charge higher interest rates to offset the risk involved with a potential default or late payment. You can sometimes find low-interest loans for bad credit, but they aren't as common as loans that charge higher interest rates.
With these loans, you're still expected to make a monthly payment (sometimes a loan will require payments every two weeks) until you've satisfied your agreement. These loans look and act like a standard loan from a bank, except they tend to cost more.
How Does a Bad Credit Loan Work?
A bad credit loan works the same as a traditional loan — you apply, receive the funds, and make regular payments until you've satisfied the agreement. However, they aren't always as easy to find.
Bad credit lending networks have risen in popularity as banks and credit unions tighten their lending standards. These networks partner with dozens of independent lenders who all want your business, which makes it easier for the consumer to access a bad credit loan.
Once you've chosen your preferred network, you only have to submit one application. The network then sends your request to all of the lenders in the network. You may receive one or more loan offers to choose from within minutes.
The beauty in these networks is that the multitude of lenders reviewing your application often leads to competition for your business. This can lead to lower interest rates and favorable loan terms.
But keep in mind that every loan option you receive will have varying terms and conditions. Before you accept any loan, you should fully understand the lifetime cost of the loan. Sometimes, a loan can look very attractive because it has a lower monthly payment.
Those payments are likely lower because the terms are longer. So instead of paying your loan off in three years, a poor credit loan with lower monthly payments may extend the loan to five years. This means you'll pay far more in interest over the life of the loan.
How Do I Choose the Right Type of Loan for Me?
To find the loan that's best for you, you should first look at the various types of poor credit loans available. The best loan for you will ultimately depend on what you need the money for and the offers you qualify for.
Choosing the loan that will cost you the least in the long run is a wise move.
Personal Loans
Personal loans allow you to use the funds you borrow for any purpose. You can repair your car, fix a leaky roof, cover an emergency expense, or anything else you choose. It's worth noting, however, that a bad credit personal loan should not be used as a student loan. Federal student loans and private student loans exist to help people finance their education regardless of credit history.
The freedom that comes with these loans is often what makes them a little harder to qualify for if you have poor credit. If you default on your loan, the lender has no recourse, other than potentially selling your debt to a collection agency for pennies on the dollar.
These are known as unsecured loans because they have no collateral to secure them in the case of a default. Most bad credit lenders prefer loans that have collateral connected to them, otherwise known as a secured loan, like a few of the options below.
Our top-rated personal loan network is MoneyMutual:
Short-term loans up to $5,000
Online marketplace of lenders
Funds available in as few as 24 hours
Simple online form takes less than 5 minutes
Trusted by more than 2 million customers
| Loan Amount | Interest Rate | Loan Term | Loan Example |
| --- | --- | --- | --- |
| Up to $5,000 | Varies | Varies | See representative example |
Once you find a lender to work with on MoneyMutual, you will receive the terms and conditions of your loan offer.
Auto Loans
You can only use a car loan to pay for a vehicle. In most cases, you'll never actually hold the money issued from the loan. Instead, the lender will issue a check made out to the dealership or private seller for the exact amount of the car. That total matches the amount you're borrowing.
Even if you have credit issues, you may still qualify for an auto loan because these loans come with less risk than a personal loan. That's because you're using your purchased vehicle as collateral.
If you fail to pay for your loan, the lender can repossess your vehicle and sell it to recoup some of the money lost in the deal. That's the major downfall of a secured loan, but it's also what makes these loans more accessible for borrowers who have bad credit.
Lenders never want to repossess a vehicle because it rarely pays off their investment into your loan. That's why you should always work with your lender to get back on track if you ever fall behind in your payments.
Our top-rated auto loan network is Auto Credit Express:
Network of dealer partners has closed $1 billion in bad credit auto loans
Specializes in bad credit, no credit, bankruptcy and repossession
In business since 1999
Easy, 30-second pre-qualification form
Bad credit applicants must have $1500/month income to qualify
| Interest Rate | In Business Since | Application Length | Reputation Score |
| --- | --- | --- | --- |
| 3.99% - 29.99% | 1999 | 3 minutes | 9.5/10 |
Auto Credit Express is one of the nation's largest providers of lender and dealer connections for people who have bad credit.
Home Loans
Home loans are secured by collateral (the home) but are substantially harder to qualify for than auto loans. There's a lot more red tape involved when foreclosing on a home. For many small lenders — the ones that typically specialize in bad credit loans — the risk isn't worth the reward.
Our top-rated lender for home loans and refinance loans is Rocket Mortgage:
America's largest mortgage lender
The entire process is completed online
Options for new mortgages and refinancing existing mortgages
Award-winning customer service and cutting-edge digital platforms
More than 90% of clients would recommend us
| Interest Rate | In Business Since | Application Length | Reputation Score |
| --- | --- | --- | --- |
| Varies | 1985 | 5 minutes | 9.5/10 |
Rocket Mortgage is America's largest mortgage lender and can help almost anyone find a home mortgage or refinance loan that suits their credit profile.
Business Loans
You may be able to overcome your bad credit rating to obtain a small business loan if your business has detailed records showing successful operations.
A small business loan sometimes comes with restrictions on how you can use the borrowed funds. This can include a payroll loan, inventory loan, or a loan for a piece of real estate or equipment.
In most cases, lenders will review your business history as well as your personal credit history to decide whether you qualify for a bad credit business loan. If approved, you may receive either a one-time loan or a revolving line of credit that you can use over time.
Our top-rated business loan provider is Kabbage.
Which Loan Company is Best for Bad Credit?
Just like deciding which type of loan is best for you, choosing the best lender will depend on your needs and your financial situation.
While many Americans turn to banks and credit unions for loans, those options may not be available if you're searching for a bad credit loan. You're best served researching lending networks and independent lenders.
Thankfully, most lenders can now accept and process applications from all over the country, meaning you aren't limited to local lenders. If approved, you can receive your funds in a linked checking or savings account in around one business day.
Keep in mind that some lenders do not have the licensure to conduct business in specific states. If that's the case, the lender will not accept a bad credit loan application from someone in that state.
With a lending network, your single application is seen by dozens of lenders that will compete for your business, which often yields better interest rates and a more flexible loan term.
If your credit is severely damaged, you may struggle to qualify for any loan at all. If you're in a truly last-resort situation, you may consider a payday loan, otherwise known as a cash advance. These are risky but aren't difficult to qualify for if you meet the lender's income requirements.
These ultra-short-term loans often extend no longer than one month and rarely require a credit check. Cash advance interest rates can climb as high as 2,400%, which makes them astronomically expensive if you don't pay your loan off on time.
For every success story, there seem to be at least three payday loan horror stories. Most payday lenders even recommend on their websites that you only use them as a last resort. Keep that in mind before hitting the "submit" button on your application.
What Credit Score Do I Need to Get a Loan?
Credit scores aren't the only thing lenders look at when considering a loan application. You may have a good credit score and still receive a rejection if you have too much debt.
On the other hand, you could seek a bad credit loan and get approved for a loan with higher interest rates. So while there isn't a magic number that gives you instant access to a loan, there are some rules of thumb you may want to consider when deciding which lender you want to apply to.
First, consider your actual credit score. FICO scores range between 300 and 850.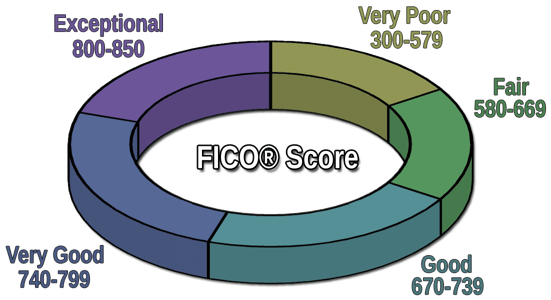 While many sources may say you'll need a credit score of 650 or higher to qualify for an unsecured personal loan, that simply isn't the case. While a "good" credit score will likely give you more options and better interest rates, it isn't the cutoff point between loan approval and rejection.
The personal lenders listed above all typically offer loan options for consumers who have credit scores under 500.
The lenders associated with these bad credit lending networks often have requirements in place for applicants. These requirements typically include minimum income requirements (Money Mutual, for example, requires that applicants have at least $800 in verifiable monthly income from one source).
Just remember that bad credit loans cost more than traditional loans. You'll likely have to pay service fees and higher interest rates to receive your loan. In some cases, the interest rates could climb into the triple digits, which makes it important to pay your loan off on time to avoid further penalties and fees.
Can I Get an Installment Loan with Bad Credit?
An installment loan is the most common type of loan. These financial products pay a specific loan amount in one lump sum, and the borrower pays the lender back in payments over a predetermined amount of time.
These payments almost always include interest fees and may sometimes include processing fees and other charges. Lenders like issuing installment loans because it gives them a steady repayment on their loan with added interest to their profit margins. Many options exist if you want to take out an installment loan with bad credit.
The lending networks listed above all partner with several nationwide lenders that specialize in bad credit loans. If you meet the income requirements, you may qualify for a poor credit installment loan, despite your bad credit history.
These loans are easier to repay than short-term loans that require repayment in one lump sum by a specific date. Plus, on-time payments can improve your credit score over time.
By going through a lending network, you'll fill out one application or questionnaire that the network will send to all of its partner lenders. While no network can guarantee approval, many partner with lenders that have approved applications from borrowers who have low credit scores.
If you receive a loan offer that you like, the network will redirect you to the lender's website where you will complete the paperwork and finalize the loan application. You'll only make payments to the lender — not the network.
Keep in mind that many lending networks have rules in place that don't allow applicants to apply for multiple loans at one time. If you've already received a loan from a specific network, chances are you won't receive approval for another until you pay off the current loan.
What Kind of Interest Rate Can I Expect?
Every lender in a lending network sets its own rates. You may receive multiple loan offers that each have a different interest rate.
Some networks, including CashUSA, set a minimum and maximum interest rate range of between 5.99% and 35.99%. You can usually find the interest rate range on each lender's website.
Some reviews show that lenders on various networks offer loans with interest rates that go above 360%. Other networks have received penalties in the past for approving loans with four-digit interest rates.
Recent legislation cracked down on every online lender and drastically decreased the amount of interest they can charge when underwriting an online loan. These rules protect consumers and keep people with damaged credit from getting deeper into a financial hole.
A lender will look at several different things when determining whether you qualify for a loan and the interest rate you'll be charged.
Your overall FICO score consists of five categories. Approximately 30% of your score hinges on the amount you owe on current loans. Another 35% looks at your payment history, including late payments and defaults. Your length of credit history accounts for 15% of your total score and your new credit and credit mix each makes up 10% of your score.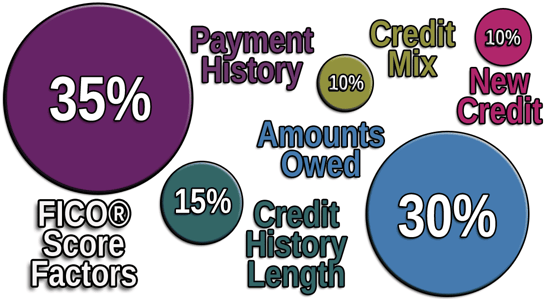 So while you may not owe a lot of money, having several recent late payments can sink your score and raise your interest rates. The same works for someone who has a history of on-time payments but also a lot of debt.
What is a Loan Origination Fee?
An origination fee is an upfront charge that a lender collects for processing a new loan application. Not every lender charges these fees, but most bad credit lenders use them as compensation for the time it takes to create your loan. These fees can also cover the cost of underwriting and funding your loan.
Every lender charges a different amount. Some may charge a flat rate and others may charge a percentage of your overall loan total. So, for example, a lender that charges a 1% origination fee would collect $50 on a $5,000 loan.
Some lenders may require this fee in cash at the time of closing. Others may deduct the fee from your loan payout.
Most percentage-based origination fees range between 0.5% and 1% of the total loan amount, though you can sometimes negotiate a lower fee on a larger loan. Following the financial crisis of 2008, the U.S. government enacted several fair lending laws that limit the ways in which a lender can receive compensation, including lowering origination fees and other hidden charges.
Is a Cash Advance a Good Idea?
In most cases, the answer is no, but depending on your financial situation, it may be your only option.
Cash advance loans are ultra-short-term bad credit loans, often referred to as an emergency loan, designed to provide financial assistance until your next payday. Often, payday loans require repayment in full within one week to one month.
Since most lenders earn money by collecting interest payments over the course of long-term loans, payday lenders have to cram a lot of fees into a short amount of time. That's why you'll often see interest rates on these loans that climb as high as 700%.
Some states have outlawed payday loans due to their predatory practices. Other states limit what a lender can charge in interest.

For example, New York and New Jersey enforce criminal usury statutes that prohibit payday lending and limit all loans to 25% and 30% annual interest, respectively. The Arkansas state constitution caps loan rates at 17% annual interest.
To reveal what a 700% interest rate will cost you, let's look at a $500 payday loan with a one-month repayment period. You as the borrower may not even receive the full $500 because the lender will likely deduct origination fees from the payout. You will have to pay back $791.67 in one lump sum at the end of your 30-day period. That's a tremendous fee for a short-term loan.
But the real trouble comes if you can't pay that amount back. Many payday loans have rules that kick the interest rate up into four-digit territory if you're late on your repayment. This creates a cycle of unforgiving charges and payments that, in some cases, has left people paying more than $50,000 to pay off a $2,500 loan.
Another caveat is that some payday lenders won't underwrite an unsecured loan, meaning they require collateral and you could risk your car or other valuables to get access to the money. If you don't pay off the loan, you could lose your vehicle and sink your credit score even further.
Can I Get a Bad Credit Loan from a Credit Union?
This depends on how bad your credit situation is. Credit unions operate differently than banks. While a bank has shareholders and other investors it needs to please by earning profits, credit unions are member-owned and put all of their profits back into their members' pockets.
That means credit unions often offer lower interest rates and relaxed lending standards. But they aren't in the business of losing money, which means they still don't want to take on too much risk.
If you have a credit score below 600, chances are a credit union will not approve your loan. But some credit unions offer programs that can help members with bad credit get access to loans. You can also benefit if you have a long relationship with the credit union and a history of on-time payments and regular deposits with no overdrafts.
Loan officers have some wiggle room when underwriting loans for credit union members. If they see a pattern of responsible behavior, they may have a better chance of getting a loan.
Approval also depends on the total loan amount you're seeking. The credit union may be willing to take a chance on a $500 bad credit loan but may balk at the idea of a $10,000 loan for someone who has damaged credit.
One way to avoid loan denial is by adding a cosigner to your loan. This is someone who has a better credit score than you and can help you meet the minimum credit score requirements. Just keep in mind that, if you default on the loan, you'll hurt your credit score and theirs.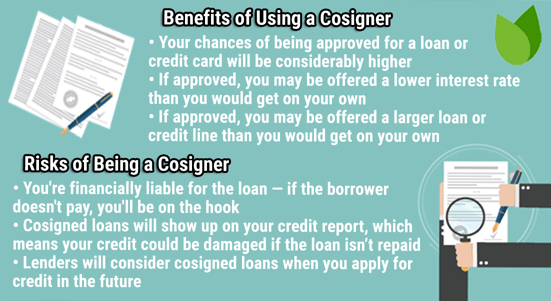 Every time you apply for a loan — including an auto loan, personal loan, mortgage, or credit card — the lender performs a hard inquiry on your credit report to run a credit check and access your information from the credit bureau. This inquiry lives on your credit report for two years to show future lenders that you attempted to take out a loan.
A single inquiry is no big deal. But if you accrue several inquiries in a two-year period, a lender may see you as desperate for funds, and your credit score could drop as a result.
If you decide to try for a loan at a credit union, your best bet is to schedule an appointment with a loan officer and have a candid discussion about your credit situation and your loan needs before they pull your credit score. This will help you get a better idea of your approval chances before your credit report takes a hit.
If you apply for a loan and are denied, each time you apply through a different lender, your credit report will take on another inquiry.
Can I Use a Personal Loan for Debt Consolidation?
A personal loan for bad credit has one main advantage over all other bad credit loans. You can use your borrowed funds in any way that you'd like. You can pay off previous debt, take a vacation, or get that much-needed car repair.
That freedom sometimes makes personal loans harder to obtain, but it's not impossible — even with a botched credit history. The lending networks listed above often offer bad credit loans to consumers who have credit scores below 500.
If you're considering a personal loan to consolidate debt, just make sure the new loan has an interest rate that's lower than the rate charged on your existing debts. It doesn't make sense to move all of your current debt into a high interest loan.
Another reason many people choose to consolidate debts is to have a single monthly payment. Making payments to multiple lenders gets expensive quickly, and one payment to one lender is certainly easier to remember and manage.
But while lower payments may make life easier now, the longer you pay on a loan, the more interest you pay to satisfy the debt.
For example, a $5,000 loan with 6% interest and three years of monthly payments of $152.11 will cost $5,475.95 to satisfy. That same loan with a five-year loan repayment term would cost $96.66 each month and $5,799.84 to satisfy.
So, while you're saving money each month, it will cost you over $300 more to pay the loan off in five years instead of three.
Research the Best Loans for Bad Credit
Searching for a bad credit personal loan shouldn't be scary, but sometimes it can be. That's because the never-ending terms and conditions associated with financial products can make them difficult to understand.
Most people shy away from researching bad credit loans because they think they won't qualify on account of their bad credit. With the proliferation of alternative lenders, that's not the case.
As more online lenders compete for your business, you can find loan options with favorable terms — even if you have a low credit score. With some research and a lot of patience, you may find yourself with the money you need to get on your way.
Advertiser Disclosure
BadCredit.org is a free online resource that offers valuable content and comparison services to users. To keep this resource 100% free for users, we receive advertising compensation from the financial products listed on this page. Along with key review factors, this compensation may impact how and where products appear on the page (including, for example, the order in which they appear). BadCredit.org does not include listings for all financial products.
Our Editorial Review Policy
Our site is committed to publishing independent, accurate content guided by strict editorial guidelines. Before articles and reviews are published on our site, they undergo a thorough review process performed by a team of independent editors and subject-matter experts to ensure the content's accuracy, timeliness, and impartiality. Our editorial team is separate and independent of our site's advertisers, and the opinions they express on our site are their own. To read more about our team members and their editorial backgrounds, please visit our site's About page.