Banks may not want you to know this, but post bankruptcy personal loans aren't as rare as you may think.
In the financial world, banks and credit unions like to think they set the tone for what happens in the marketplace. But as the internet expands to include all kinds of financial opportunities, every consumer — even those with a recent bankruptcy — can gain access to the money they need to get back on track.
Not only are post bankruptcy personal loans a greater possibility today than they were a decade ago, but you may even find yourself with more than one loan offer to choose from if you apply to the right place.
Online Post Bankruptcy Personal Loans
Most traditional lenders, including your local bank or credit union, won't consider loan applications from consumers who have a recent bankruptcy. But in this digital age, we often have to do things in nontraditional ways to get ahead.
Each of the online lending networks listed here partner with several lenders from around the U.S. When you submit a loan request to a network, it then forwards your request and qualifications to all of its partner lenders.
In a matter of minutes, you could receive multiple loan offers to choose from. And since many lenders that partner with the networks specialize in bad credit loans, your prior bankruptcy won't automatically disqualify you for a loan.
Short-term loans up to $5,000
Online marketplace of lenders
Funds available in as few as 24 hours
Simple online form takes less than 5 minutes
Trusted by more than 2 million customers
| Loan Amount | Interest Rate | Loan Term | Loan Example |
| --- | --- | --- | --- |
| Up to $5,000 | Varies | Varies | See representative example |
MoneyMutual claims that it can connect a borrower with lenders that extend loan offers despite a bankruptcy on the applicant's credit history. You could qualify for a short term loan through the network with affordable fees and loan terms, and a competitive interest rate.
To qualify, applicants must show proof of current employment or income of at least $800 per month (including benefits checks, child support, or other supplemental income), be 18 years or older and a U.S. resident, and have an active checking account.
CashUSA.com's lenders will consider your loan application after a bankruptcy discharge. But, like most lenders, this network will not accept your application if you have a pending bankruptcy filing or current late payments on existing debts.
Qualified applicants must be 18 years or older and a U.S. citizen or permanent resident. You must also provide proof of a steady monthly income of at least $1,000 after taxes, a checking account in your name, and active home and work phone numbers as well as a valid email address.
BillsHappen specializes in short term installment loan options and will not reject your application due to a previous bankruptcy. The lenders on this network typically work with applicants who have a low credit score to find the right loan option for them.
Applicants must provide a valid state driver's license, Social Security number, a home or cellphone number, checking or savings account information in their name, a home address, and employment or benefits income information. Applicants must also be at least 18 years old and a U.S. citizen or permanent resident.
Like many of the online lending networks on this list, CreditLoan.com will not approve your application if you have an active or pending bankruptcy case. But after your bankruptcy discharge, you could find a lender that is ready to help you get a fresh start loan.
Aside from a traditional personal loan, some of the lenders on the CreditLoan.com network also offer revolving lines of credit. This allows you to reuse any portion of your credit line after you make payments.
BadCreditLoans has several loan options for consumers who have bad credit, no credit, or are looking to rebound following a bankruptcy. If you qualify, you could receive more than one loan offer of up to $10,000.
To qualify, a borrower must be at least 18 years or older with proof of citizenship or legal residency. You must have a regular income, either from full-time employment, self-employment, disability, or Social Security benefits. Lenders also require an active checking account in your name, work and home telephone numbers, and a valid email address.
PersonalLoans.com is one of the few networks licensed to operate in all 50 U.S. states and has lenders in all parts of the country that can approve applications quickly and disburse funds as soon as your paperwork clears (typically within 24 hours).
You can use your loan proceeds in any way you choose. That is different from a specialized loan, such as an auto loan, mortgage loan, or student loan, that dictates how you use the funds.
CashAdvance is a payday loan network that offers ultra short term loan options intended to bridge the gap between paydays. These loans often do not require a credit check and, therefore, will not decline your application based on your credit rating. Instead, if you can show you have enough verifiable income to pay off the debt quickly, you will likely get your loan.
The catch is that a payday loan is incredibly expensive. Payday loans have a higher interest rate than just about any other loan product on the market, with an APR that typically starts around 300%.
You can expect to pay at least $15 in finance charges for every $100 you borrow. And payment is due in one lump sum, including interest, in either 15 or 30 days after you receive your loan.
What is a Post Bankruptcy Personal Loan?
A post bankruptcy loan is no different than any other installment loan, but depending on your financial situation, you may have a little trouble finding a lender eager to offer you unsecured debt.
Every lender — be it a bank, credit union, online lender, or a company that specializes in private loans — wants to minimize risk. That is why someone with good credit or excellent credit usually has little trouble finding a loan.
But if you have a bankruptcy on your credit report, a lender will look at you as a pretty big risk. As such, you may have more trouble finding someone who is willing to take a chance and lend you money.
But that does not mean a post bankruptcy personal loan is impossible to obtain. Thanks to the internet, lenders from all over the country are competing with each other for business. That means loans that were once deemed too risky may now be a pathway to increasing a lender's business.
That said, you can expect a post bankruptcy personal loan to have a higher interest rate and more fees than a loan to someone who does not have a prior bankruptcy. Those fees help offset the loss the lender incurs if a borrower does not repay the debt.


But if you are responsible and make on-time payments throughout the life of your loan, you could begin to rebuild your credit. Plus, you can use your loan as an opportunity to create a relationship with a lender. That alone can pay dividends down the road as you need more — and possibly larger — loans.
How Soon After Bankruptcy Can You Get a Loan?
Depending on the type of loan you need, you may be able to qualify for a loan in a matter of weeks after your bankruptcy discharge.
The more recent your bankruptcy, the smaller the loan you will likely qualify for. In other words, you may not find it worth your time to search for a mortgage loan two weeks after your last meeting with a bankruptcy attorney.
But a small personal loan is not out of the question soon after your bankruptcy proceedings. You can also use a credit builder loan to help you get your credit score back on track faster than you may think.
A credit builder loan is a specialty loan product designed to help the debtor quickly build a positive credit history. Instead of borrowing money to make a purchase, a credit builder loan essentially allows you to pay yourself.
You will make a set monthly payment to the bank or lender, which will then place that money in a secured savings account or certificate of deposit (CD). You will make your payments for a specific amount of time (typically between six and 18 months).
The bank will report your payments to each credit bureau during the course of your loan, which — if you're making payments on time — helps you build a positive credit history. Once you make your final payment, the bank will turn over the money in the savings account or CD to you.
These loans are especially useful after a bankruptcy because they help you re-establish yourself financially, plus you get your payments back — which can help you build an emergency fund.
If a credit builder loan is not an option and you need access to funds to pay a bill or cover an emergency expense, consider submitting a loan request to one or more of the lending networks listed above.
These networks partner with lenders that will consider a loan application from consumers who have recent bankruptcies, though you will need to have your case fully signed off by the judge and discharged before you can apply. More on that in the next question.
Can I Get a Personal Loan with a Pending Bankruptcy Case?
In some very specific cases, you may be able to get a loan with a pending bankruptcy case, but you should expect to jump through many hoops to get approval.
Technically, you are not supposed to get any loans during a Chapter 13 bankruptcy filing because all of your disposable income should, in theory, be going toward your repayment plan for your existing debts.
There are instances, though, in which you could get a loan during your bankruptcy case — but you will need a judge's approval to do so. That's why a personal loan may be more difficult to obtain than a specialty loan.
For instance, if your car dies and you are unable to get to work, the judge may approve of your obtaining an auto loan. If purchasing a home is substantially cheaper than rent, you may get the rare approval for a mortgage loan.
A judge, or the jurisdiction in which you file bankruptcy, may allow a loan of up to a certain amount without approval. That amount will vary by location.
Personal loans are tricky, though, because they do not have a specific intended use. You can use the proceeds from a personal loan for any reason you choose. This may make it a little more difficult to convince a judge as to the loan's necessity.
Aside from convincing a judge, you also have to find a lender willing to work with you despite your pending bankruptcy. Most lenders will not accept loan applications from someone who is in the process of completing a bankruptcy case because the lender does not want to run the risk of its loan being discharged in your bankruptcy proceedings.
All of the lending networks listed above say they will not accept loan applications from someone who has a pending bankruptcy case. It may be in your best interest to hold off on any loans until you have a full bankruptcy discharge, after which you are free to apply for loans and start rebuilding your credit.
What is the Average Credit Score After Bankruptcy?
The average credit score after bankruptcy will depend on your credit rating before you began bankruptcy proceedings. If you had good credit or excellent credit before bankruptcy, you will experience a far greater fall than if you had bad credit before bankruptcy.
According to Debt.com, someone who has an excellent credit score of 780 will, on average, have a score of around 540 after bankruptcy, or a loss of 240 points. But if you have a credit score of around 680 before bankruptcy, you will reportedly fall to around 530 after the judge finalizes your case —  a loss of 150 points.
Your credit score decline will be less steep if you have bad credit before your bankruptcy. Some people with very low credit scores may lose less than 100 points after a bankruptcy case.
But your credit score is not the only thing you have to concern yourself with post-bankruptcy. Depending on the type of bankruptcy you claim, your case will live on your credit report for up to 10 years.
Chapter 13 bankruptcies stay on your credit report for seven years and Chapter 7 bankruptcies remain for 10 years.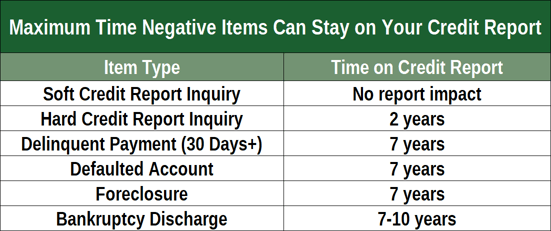 Over time, these negative items will lose their impact on your credit score, as long as you replace them with positive items. But in the near-term, they will be at the forefront of your credit report, and the first thing a creditor may see when considering your application for a loan.
That is why it is important to begin building a positive credit history as soon as you can after bankruptcy. The more positive items you can show to a creditor, the more likely you are to receive the personal loan you need.
Is a Post Bankruptcy Personal Loan a Good Idea?
Depending on what you plan to do with the money from a personal loan, it may be a good idea to begin rebuilding your credit with a loan after bankruptcy.
A bankruptcy case can leave some devastating negative items on your credit history. The sooner you begin to replace them with positive items, the better.
That said, most people declare bankruptcy because they have accumulated an insurmountable level of debt. If you are not ready to take on the responsibility of a post bankruptcy personal loan, you should wait until you feel confident you can repay the loan.
In addition to obtaining a loan, the followings things can help you improve your financial outlook following a bankruptcy:
Stick with your current job: Although this doesn't directly impact your credit score, a lender may not consider your application if you have several recent job changes on your application.
Consider a secured personal loan or a secured credit card: You will need to provide collateral or a refundable security deposit for approval, but getting a secured personal loan or a secured credit card is a low-risk and high-reward method for gaining some positive data on your credit file.
Become an authorized user on a credit card: If you cannot get a credit card in your name, you can ask a loved one to add you as an authorized user on his or her credit card. This will give you access to credit and you will gain the credit score benefits that come with on-time payments.
Get a cosigner: A cosigner is someone with a better credit score than you who is willing to sign on to your loan to guarantee its repayment. This is a potentially risky proposition because if you do not repay the loan — or if you record a late payment — you both will take the credit score hit. Many relationships have been ruined this way. Make sure you can repay any debt you may share with a cosigner.
Make all of your payments on time: This does not only apply to loans. Pay your cable bill, rent, Netflix, and any other bill you have on time. While most of those will not directly impact your credit score, you could eventually use them through a program such as Experian Boost to give your credit score a quick jolt.
Cowboys in old Western movies always used to say, "When you get knocked off your horse, you need to get back on and start riding again."
I doubt John Wayne was referring to bankruptcy when he said that, but the advice still applies. Bankruptcy is a setback that knocks you off your horse. But if you can get up, dust yourself off, and get back into the financial game, you will be riding smoothly again in no time.
What is a Secured Personal Loan?
Secured debt refers to any sort of loan or credit that requires collateral or a deposit for approval.
There are different ways to look at this. Before you move into a rental home or apartment, the landlord requires a security deposit. You get this money back if you do not trash the place.
The same goes for a secured credit card. You have to pay a refundable security deposit for approval. The amount of your deposit typically matches your new credit card's credit limit. You can use the card like any other credit card.
If you cancel your account in good standing (in other words, you don't trash the place), you get all of your security deposit back.
A secured loan does not typically require collateral in the form of money — that would defeat the purpose of needing a loan. Instead, you typically have to offer up something of value as collateral that the lender will keep if you fail to repay your loan.
This is typical with pawn shop loans. If you bring in something valuable — such as a musical instrument, jewelry, or electronics — the pawn shop will lend you money. If you pay off the loan, you get your items back. If not, the pawn shop keeps the items and sells them to recoup the money it lent you.
This would be considered a secured personal loan because you can use the money for any purpose you choose.
You could also consider a title loan. This is where you hand over the title to your vehicle to the lender before you receive your funds. If you pay the loan back in full and on time, you get the title back. If you do not, the lender can repossess your vehicle.
There are several more common secured loan types, but they technically are not personal loans. You can only use the proceeds of a car loan to pay for a vehicle. These loans use the vehicle as security. If you stop paying, the creditor will repossess your car.
A mortgage loan is also a secured loan. Your new home is the collateral for the loan. If you do not pay your mortgage, the bank seizes your home and sells it as a foreclosure.
An unsecured personal loan, on the other hand, does not require collateral or a deposit for approval. These are the traditional loan options that just about every bank and credit union offers to members.
The catch is that an unsecured personal loan is much easier to acquire if you have good credit or excellent credit. With a very recent bankruptcy, you may need collateral to obtain a more favorable loan term.
Can I Get a Mortgage After I Declare Bankruptcy?
You may be able to find a mortgage after you have a discharged bankruptcy case. The more recent your case, though, the more difficult it will be to find a lender that will work with you. You'll typically need to wait two to four years after your bankruptcy filing before you can qualify for a mortgage.
Post bankruptcy loans are typically limited to short term, small dollar loans that can help you rebuild your credit with on-time payments. A mortgage, on the other hand, is typically a high-dollar, long-term loan. You have to convince a lender that you are a good credit risk, not just today, but for the next 30 years.
If you have a very recent bankruptcy, most lenders will not want to take that risk. You may have a better chance of obtaining a mortgage if you have a bankruptcy that is still on your credit file but lives alongside many recent positive marks on your credit report.
But while your credit score is likely the most important factor in determining mortgage eligibility, you can still do other things to make your application more attractive to lenders.
One option is to increase the amount of your down payment. If you put down a large sum of your own money, you are less likely to walk away from the loan when times get tough.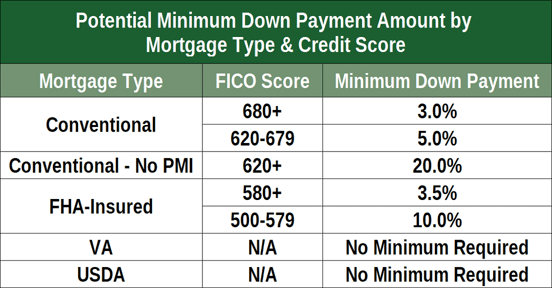 Taking on your own share of risk will get a lender's attention — and it could get you an FHA loan after bankruptcy.
Another option is to write a letter of explanation that details the circumstances of your filing and how you're in a better financial position today.
Get Approved for a Post Bankruptcy Personal Loan
Whether you are looking for an unsecured loan, a secured credit card, or a business loan, online lending networks provide many options that can get you the post bankruptcy personal loans you need.
These loans can also include a competitive loan term and rates that make them a more affordable way to rebuild your credit.
But as with any financial product, you only get out of it what you put into it. Responsibility is key — and on-time payments and low balances will keep your credit score trending in the right direction.
If you are nervous about restarting your financial journey, consider credit counseling. A credit counselor can help you create a plan to get off the ground and get back on your horse so you can ride off into the sunset of financial freedom.
Advertiser Disclosure
BadCredit.org is a free online resource that offers valuable content and comparison services to users. To keep this resource 100% free for users, we receive advertising compensation from the financial products listed on this page. Along with key review factors, this compensation may impact how and where products appear on the page (including, for example, the order in which they appear). BadCredit.org does not include listings for all financial products.
Our Editorial Review Policy
Our site is committed to publishing independent, accurate content guided by strict editorial guidelines. Before articles and reviews are published on our site, they undergo a thorough review process performed by a team of independent editors and subject-matter experts to ensure the content's accuracy, timeliness, and impartiality. Our editorial team is separate and independent of our site's advertisers, and the opinions they express on our site are their own. To read more about our team members and their editorial backgrounds, please visit our site's About page.