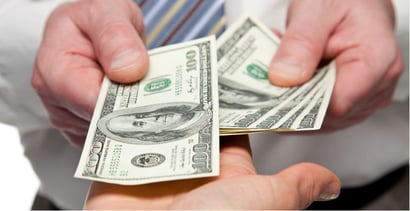 You probably feel like you have no options if you're looking for cash loans without a bank account requirement. After all, most loan providers want you to have a bank account of some sort to show you have a regular income to help repay your debt.
If you don't have a bank account, you aren't alone. Approximately 7.1 million Americans have no bank account for various reasons. Some have no access to a local bank. Others have financial issues that keep them from maintaining the minimum balance some banks require.
Whatever your reasoning for not having a bank account, several loan options are still at your disposal, but they can be expensive. Consider our alternatives for a more affordable loan option — they may be easier to obtain than you think.
No Bank Account Required | Alternatives | FAQs
Cash Loans that Don't Require a Bank Account
Some loan providers may not require a bank account if you provide some form of collateral as security. This could mean pawning an item of value or handing over the title to your vehicle until you satisfy the debt.
Others may let you skip a credit check, bank account verification, and collateral altogether if you are willing to pay higher fees for the loan.
Below are three options for getting cash loans without a bank account. Just remember that they will cost substantially more than a traditional loan.
1. Payday Loans
This type of emergency loan is designed to act as a bridge between paydays. You will have to repay the debt in one lump sum in a month or less. Depending on the laws of the state you live in, the interest rate on a payday loan can range from between 200% and 700%.
The good news is that payday loans typically don't require a credit check or other background verification for approval. Instead, this short term loan option only needs proof that you have the income needed to repay your debt — with interest.
You can do a quick Google search for "local payday loans" to find offices near you. Note that most online payday loans require you to have a bank account where they can deposit the funds, so you'll have to find a brick-and-mortar location to get the cash you need.
2. Title Loans
Title loans are available to consumers who own a vehicle outright and have possession of the car's title. The lender will hold on to the vehicle title until the loan is repaid. If you default on the debt, the lender will repossess your vehicle and sell it to cover the unpaid portion of your loan.
If your need for cash is dire and you're willing to take this risk, MaxCashTitle Loans is an online network that can connect you to lenders specializing in vehicle title loans and do not require a bank account.
To qualify, you must have a vehicle with a clean title to hand over to the lender, as well as proof of sufficient income to repay the loan.
3. Pawnshop Loans
A pawnshop loan is a form of secured loan. The item you bring to the pawnshop is the collateral for your loan. If you do not repay the debt, the lender can legally keep your item and sell it to repay your loan.
Most pawnshops will give you the loan proceeds in cash the same day you come into the shop. Remember that your item will need to be worth more than the amount you need to borrow.
Most pawnshops require a minimum 120% value-to-loan ratio, meaning that your item must be worth at least 120% of the amount of money you want to borrow. Search Google for "pawnshops near me" for a list of nearby options. Some may even publish their loan requirements on their website.
Open a Bank Account For a More Affordable Cash Loan
Online banks aren't your grandpa's financial institution. Today's virtual banks can accommodate whatever reason you have for not opening a bank account. Your location does not matter because you can manage your account from your mobile phone or desktop computer.
Many of the top online banks — including TD Bank, PNC Bank, and Ally Bank — can have you set up with an account in five minutes or less with account minimums as low as $5.
Once you have your account in place, you can begin receiving direct deposit of your paychecks, benefits checks, or other recurring payment without paying any check processing fees. You can also apply for an online loan through an online lender network.
These loans offer substantially more affordable rates than the options above. When you submit a single loan request to each network, your form will reach several lenders that partner with the network. If you qualify — and a bad credit score will not disqualify you — you could receive multiple loan offers to choose from within a few minutes of submitting your request.
Short-term loans up to $5,000
Online marketplace of lenders
Funds available in as few as 24 hours
Simple online form takes less than 5 minutes
Trusted by more than 2 million customers
| Loan Amount | Interest Rate | Loan Term | Loan Example |
| --- | --- | --- | --- |
| Up to $5,000 | Varies | Varies | See representative example |
MoneyMutual boasts the largest online network of lenders that specialize in bad credit loans. These small personal loan options will allow you to repay your debt over time through monthly payments — hence the installment loan name. And you can manage your interest rate, loan term, and repayment term more easily with a small personal loan than with a payday loan.
Qualified applicants must be 18 years or older, have an active checking account, and provide proof of current employment and income of at least $800 per month. Individual lenders may provide other requirements for loan approval.
CashUSA has many partner lenders that specialize in second chance loans designed to help a borrower rebuild his or her credit score. Your lender will report your monthly payment history to each of the three major credit reporting bureaus, which can help improve your credit score with responsible use.
To qualify, you must be at least 18 years old and a U.S. citizen or permanent resident with proof of at least $1,000 in monthly after-tax income. You must also have a checking account in your name and provide work and home phone numbers, as well as a valid email address.
BillsHappen is a short term loan network that offers unsecured loan and installment loan options for consumers who have all types of credit. If approved, your lender of choice can deposit this fast loan into your checking or savings account in as little as 24 hours.
When you apply, you will need to provide a valid state driver's license number, your Social Security number, a home or cellphone number, checking or savings account information in your name, a home address, and employment or benefits income information. Applicants must be at least 18 years old and a U.S. citizen or permanent resident.
Launched in June of 1998, CreditLoan.com was one of the first online lending networks that adapted to the new marketplace. Aside from its online loan resources, more than 33 million consumers have also used the network's free online educational modules that help them choose a smart loan option.
If you qualify, the CreditLoan.com network could send you multiple loan offers to choose from. Each offer will have a different loan term, interest rate, and repayment term, so study each option carefully before making your decision.
BadCreditLoans offers qualified applicants installment loan plans of up to $10,000. While not everyone will qualify for a loan that large, many lenders will still consider your application for a short term loan for a lower loan amount.
And since this network specializes in bad credit loans (hence the name), it claims it often approves applicants who have trouble getting approved through a bank, credit union, or another nontraditional lender.
Can You Get a Loan Without a Bank Account?
Most traditional lenders require a bank account for loan approval. But you still may obtain access to a loan if you are willing to pay a higher price for the money.
Lenders want to take as much risk out of lending as possible. That is why they conduct credit checks, income verification, and even background checks before approving some applications. If a lender thinks you may not pay the loan back, they may reject your loan application.
Providing your bank account information is another way a lender can gain trust in your loan application. Your bank statement can show whether you pay your bills, receive a regular income, and keep a positive balance in your checking and savings account. In other words, it shows how responsible you are with money.
Nearly every online lender requires you to have an active checking account or savings account in your name because that is how they send you the money you borrow. The lender may also use that account to withdraw monthly or biweekly payments.
You're going to have to walk into an office to find a cash loan if you don't have a bank account. Local lenders are typically more permissive toward these types of loans because you have the ability to make payments in person, and, therefore, you won't need to schedule online payments through a linked checking account.
Still, cash loans without a bank account add a layer of risk for lenders. As a result, they may charge a higher interest rate or add other fees to your loan to offset that risk.
Depending on how much money you need, a few cash loan options may not require a bank account for approval.
Cash Advance Loans: Also known as payday loans, these financial products typically don't require a credit check or bank account for approval. Instead, you will only need to prove that you have sufficient income to repay the debt in between 14 and 30 days. If approved, you can leave shortly after with cash in your pocket. While this may seem like an easy option for obtaining a short term loan, there are definitely pitfalls to cash advance loans. An average cash advance loan comes with a 400% interest rate. You can expect your finance charges to equal approximately $15 for every $100 you borrow — but that is only if you repay your loan on time. If you can not satisfy the debt through one lump-sum payment, the lender will roll the loan over into a new agreement. This loan will have a higher interest rate — sometimes as high as 1,400% — and even more penalty fees. You will continue to roll over your loan until you pay the debt off. This is how some consumers have racked up as much as $50,000 in debt from a $2,500 loan. Consider payday loans a last-resort emergency loan.
Title Loans: With a car title loan, you hand a clear title to a vehicle that is in your name over to a lender. The lender then gives you a loan — typically without a credit check or bank account verification. During the loan term, you still technically own the vehicle. If you repay the debt in time, the lender will return the title to you. If you default on an auto title loan, the lender will take ownership of your vehicle and sell it to recoup the money it lost on the loan. These loans also typically come with a high interest rate and finance charges that make them very difficult to repay. That is why, on average, 14% to 17% of title loans end up in default.
Pawnshop Loan: A pawnshop loan is a form of unsecured loan that uses an item of value as collateral. A pawnshop owner will keep your items if you do not pay your loan off as agreed, just as a car title loan can end up in vehicle repossession if you do not repay the debt. All of these are forms of nontraditional loans — meaning they do not come from your average financial institution and may not fall under the same rules and regulations that lenders typically adhere to.
Make sure you understand the terms of any loan you are offered and do not accept a loan unless you know for sure that you can repay the debt on time.
Can You Get a Payday Loan Without a Bank Account?
Most local payday loan centers will approve your loan application even if you do not have an active bank account in your name. But you still need to prove you have sufficient income to repay your debt.
Depending on your direct lender, you may also get to skip the credit check process. If your lender requires a credit check, your credit score is likely not going to keep you from qualifying for the loan. Instead, the lender will likely want to make sure that you do not have a pending bankruptcy case, current collections accounts, or active tax debts to your state, city, or county.


If a lender accepts your loan application and you do not have a bank account to schedule your repayment, you will likely have to create a plan for making your payment in person via cash, check, or money order.
Remember that cash advance loans require only one payment. This lump-sum repayment will also include your interest charges and will be due shortly after you accept your loan. Your loan term will depend on your lender's practices.
Can I Get a Loan With a Prepaid Debit Card?
Some local lenders provide a few different ways for you to receive your loan proceeds. If you apply in person, you can typically receive a check for your loan amount. Some lenders will pay out your loan amounts in cash, depending on how much you borrow.
The loan company may also deposit funds directly onto a prepaid debit card. These cards work like a checking account and debit card. You submit money to the card's issuing bank, and the money stays in a secured account until you spend it by using your card.
Many lenders can initiate an electronic transfer from their bank account to your prepaid debit card account. In this case, you will typically receive your funds within an hour or so.
Not every private lender will offer this service. In some cases, you may have to pay a fee for the transfer.
Where is the Easiest Place to Get a Loan?
A payday lender has the fewest hoops to jump through if you are looking for a quick cash loan. But, oftentimes in the financial world, easy also means expensive.
These loans qualify as easy-to-get because you will likely not need a credit check, bank account, or collateral for approval. Instead, you only need to provide sufficient proof that you can repay the loan with your next paycheck.
In exchange for such an easy loan, the lender will tack on very high interest rates and a large origination fee to your repayment terms. This fee often covers the time and cost a lender invests in preparing your loan paperwork. The amount of the fee is up to the lender.
These fees add up quickly. But if you take five minutes to sign up for an online bank account, you can gain access to a wide array of loans that are just as easy to obtain — and far less expensive to manage.
The online lender networks listed above provide applicants with a loan request form that takes approximately five minutes to complete. Once you submit your form, the network does the rest.
This includes sharing your request with every direct lender that partners with the network. Lenders can make a loan decision within seconds, thanks to automated underwriting services. If you qualify, you could receive an email in a matter of minutes that contains multiple loan offers for you to choose from.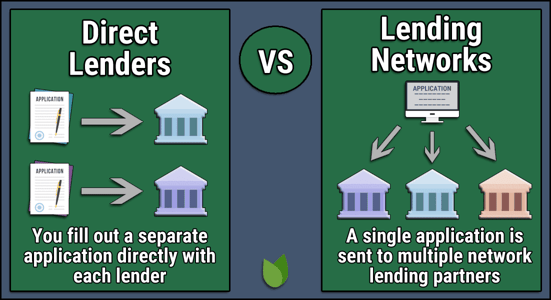 And qualifying is not as hard as you may think. Most of the lenders that partner with online lending networks specialize in helping people obtain a bad credit loan and will not decline an application solely because the applicant has a poor credit score.
Once you find a loan offer that works for you, the network will direct you to that lender's website where you will complete the loan paperwork. Once you're approved, the lender will electronically send your funds to a linked checking account or savings account. You will almost always receive your funds within one business day.
Online lending networks are free to use. Instead of paying a fee for the network to connect you with a lender, the network will instead collect a referral fee from the lender for every loan the network sends its way.
Once you complete your loan, you will repay your lender through a series of monthly or biweekly payments until you satisfy the debt. The online lending network is not your lender and will take part in the loan process after it transfers you to your chosen lender's website.
Is a Credit Card Cash Advance the Same as a Cash Loan?
In many ways, a credit card cash advance is like a cash loan. A credit card cash advance is when you use your credit card at a bank teller window or at an ATM machine to withdraw cash. Most credit cards allow this type of transaction but limit how much money you can withdraw at one time.
This type of transaction is far more expensive than a typical credit card purchase for a few reasons:
You may have to pay a cash advance fee of 3% to 5% of the total withdrawn.
You will begin accruing interest the moment you collect your money — there is no grace period during which you can avoid paying interest.
Cash advances are usually subject to a cash advance APR that is higher than your credit card's standard purchase APR.
Still, this is a form of a loan. After all, the credit card issuing bank is lending you money via your credit line. You pay this loan off over time through a series of payments, just like you would a personal loan.
Credit card issuers do this to make up for the money they lose during such a transaction. If you make a purchase of $1,000 with your credit card, the bank will receive a transaction fee (typically around 3%) from the merchant. If you take out that same $1,000 through a cash advance, there is no merchant to collect from. That means you have to pay.
Then, you must consider that the average credit card cash advance APR is 24% — nearly 10 points higher than the average purchase APR.
Let's say you take out a hypothetical $1,000 cash advance. Once you consider the instant interest accrual and transaction fee, you will owe $70 in fees in just 30 days. That amount will grow exponentially if you take longer to repay the debt.
Can I Get a Cash Loan Without a Credit Check?
Some lenders will offer you a loan without conducting a credit check.
Most lenders will not consider a loan application they deem too risky. When the lender cannot access your credit score to view your credit history, the risk factor goes through the roof.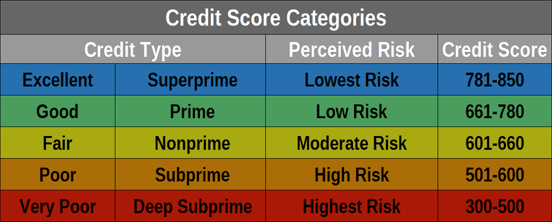 Still, some lenders are willing to take on the risk in exchange for a higher rate of return. In these cases, the lender will want some sort of collateral or a higher rate of fees in exchange for the risk it takes on with a no credit check loan.
A collateral loan, otherwise known as a secured loan, is one that has something of value backing it. This could be a pawnshop loan or a car title loan. If you do not repay your debt, the lender can recoup its money by selling the item you used as collateral.
In the case of a payday loan, you will have to pay potentially sky-high interest rates and fees to get access to your loan. While this may seem egregious, it is the only way a lender will consider your loan needs without looking at your credit history.
But even if you do not want to provide a lender with access to your credit report, you will still need some sort of supporting documentation that proves that you can repay the debt. The lender will likely want to see income verification from some regularly occurring source.
This does not always have to be from regular employment. Some lenders consider income as government benefits, regular child support payments, a structured settlement, student financial aid, or even unemployment benefits.
Check with your lender before you apply for a loan to see what income you can claim on your application. The more you can prove, the more likely you will receive your loan. This lowers the lender's risk and could also lower your finance charges.
Just expect these loans to have very short repayment terms with little room for negotiation. The longer a loan drags on, the more risk the lender assumes. Even with collateral or a higher rate of interest, a lender will rarely extend a high-risk loan past six months.
In most cases, these are payday loans that require quick repayment. If you want a loan with a longer term, you will likely need to work with a lender that specializes in bad credit loans. Even then, you will almost certainly have to provide the lender with access to your credit report and credit score.
What is the Easiest Loan to Get With Bad Credit?
Bad credit is not the kiss of death it once was. With so many lenders entering the marketplace, the level of competition makes it hard for everyone to succeed. That means lenders must now consider applications they once deemed too risky to approve.
This has created an entire sector of bad credit loan options. These are loans that just about any bank or credit union would not approve. Instead, you can apply to these private lenders through an online lending network.
Depending on the network you work with, your single loan request could reach dozens of lenders that are all eager to compete for your business. Most lending networks can provide qualified applicants with multiple loans to choose from. You could go from loan request to receiving offers for online loans in two hours or less without ever leaving your home.
And if you link a checking or savings account to your loan, you could receive your funds within one business day.
In addition to an online lending network, consider a payday loan or pawnshop loan if you have bad credit. But these loans can cost far more than a personal loan from a lending network. Plus, a pawnshop loan will require you to risk something of value as collateral to complete your loan.
A personal loan from the networks above qualifies as an unsecured loan. This means you don't need collateral, and since personal loans are also installment loans, you won't need to come up with a large lump sum to repay your debt in a matter of weeks.
In short, online lending networks are the easiest, smartest, and most affordable way to get access to quick cash without risking financial issues in the short and long term.
How Can I Get Money Today Without a Loan?
While the number of online lenders and local loan centers have increased the level of competition — and made it easier to find a loan with bad credit — you may still need money faster than a lender can offer it.
After all, emergencies can't always wait for a bank to process your paperwork.
Or maybe your credit score or credit history makes it difficult for you to get a loan. While you can always attempt to borrow money from a friend or family member, there are still a few ways in which you could get cash in your hand today without going the loan route.
Just note that these methods are not guaranteed to yield a certain amount of money — or any money at all. As with most things in life, you are likely to get out of it whatever you can put into it.
Sell Items or Host a Garage Sale
Several online marketplaces allow you to sell items you no longer want or need. Something you no longer care to own may have value for another person in your area. If you need cash right away, you will likely have to look at local marketplaces that allow you to meet up with the buyer for a quick transaction.
If you opt for a marketplace, such as eBay, that allows anyone in the world to purchase your items, you will likely have to wait until the payment clears electronically to get your hands on the money.
If an online marketplace isn't your thing, consider hosting a garage sale at your home or in a nearby area. Doing this can allow you to clear out your closets of old items and possibly end the day with some cash for your old goods. And since you are selling items, you don't have to worry about borrowing money or paying anyone back.
Take On An Odd Job
You can pick up an odd job that pays you at the end of the day whether it's cutting lawns in your neighborhood, driving for a ride-sharing service like Uber or Lyft, or offering your skills and talents to those who may need them.
Some of these services even let you manage your own schedule and pay your wages, such as money made from tips, as soon as you complete your job, so there is no waiting for checks to clear or processing to complete. If you would rather not work for a delivery or ride-sharing service, you can set out on your own and look for independent work.
This can vary from working on neighbors' lawns to completing handiwork tasks on homes in your area or running errands for someone. If you have a certain talent or skill set — such as working on cars, building things, or fixing stuff — you can leverage those abilities to make some money quickly.
Pawn an Item of Value
While this is technically a type of loan, you control the outcome of the transaction. If you have an item of value you no longer want or need, consider selling it online or pawning it for a quick cash loan.
Most pawnshops will offer to purchase the item outright or lend you money with the item serving as collateral.  You'll get the item back when you repay the loan. If you do not repay the loan, the pawnbroker keeps the item and sells it to recoup the money it lost.
Keep in mind that any loan will include an interest charge on top of the money you borrow. This is a standard lending practice and should be expected with any form of loan you accept. And since pawnshops are in business to make a profit, they will very rarely lend you the exact amount of money an item is worth.
Since they take on the risk of lending money without a credit check or linked bank account, pawnshops typically want you to sweeten the deal with an item that is worth a good bit more than what you need to borrow or sell.
This usually means that — at best — you will receive around 80% of the item's value in a loan or sale. And quite often, the percentage can drop as low as 60%.
So if you have an item worth $1,000, a pawnshop may offer you a loan of between $600 and $800. If you want the shop to purchase the item outright, you will likely get even less than what you would get if you accepted a loan.
Offload Old Electronics
Many businesses pay cash for old electronics and cellphones. Even if your items are broken and not working, you could still get a good amount of money for things you do not or cannot use.
In some U.S. states, these businesses recycle your old items and get reimbursed what they paid you for them. The money typically comes from the state as part of a recycling or eco-friendly program.
Some retailers also purchase old electronics to fix or refurbish them for resale. In this case, the business may give you cash for items in any condition. If the item cannot be fixed, there is still enough value "under the hood" for many retailers to give you cash for the items.
Cellphones and laptop computers are especially valuable — even if they are old — because their base components contain valuable materials. Motherboards contain circuitry that is often reused for new electronics. Many circuit boards also contain a small amount of gold that is used as a conductor. These small pieces alone make old electronics easy to sell if you need cash in a hurry.
While most people think of a bank loan or credit union loan when they need fast cash, that may not be the easiest path to getting the money they need. After all, a loan creates debt. And debt has a way of making life a little harder if you are not in a position to repay it quickly.
If you need quick cash, consider turning your talents or possessions into some money you won't have to repay. And you may just clear out some clutter from your life and home along the way.
A Bank Account Can Help You Get a Better Loan
Consumers have many reasons for not having a bank account. But today's online banks make it easier — and more affordable than ever — for customers to open an account in a matter of minutes.
And, since most online banks have lower overhead costs than brick-and-mortar chain banks, they can typically offer more affordable financial products and lower interest rates. As you grow a relationship with a bank, you can leverage its services not only to save money, but to make money as well.
Even with bad credit, most online banks can accommodate you and give you access to financial opportunities you would not have without an account. This includes access to online lending networks that can provide loans with affordable rates that you can use to cover an unexpected expense or for anything else you need.
Advertiser Disclosure
BadCredit.org is a free online resource that offers valuable content and comparison services to users. To keep this resource 100% free for users, we receive advertising compensation from the financial products listed on this page. Along with key review factors, this compensation may impact how and where products appear on the page (including, for example, the order in which they appear). BadCredit.org does not include listings for all financial products.
Our Editorial Review Policy
Our site is committed to publishing independent, accurate content guided by strict editorial guidelines. Before articles and reviews are published on our site, they undergo a thorough review process performed by a team of independent editors and subject-matter experts to ensure the content's accuracy, timeliness, and impartiality. Our editorial team is separate and independent of our site's advertisers, and the opinions they express on our site are their own. To read more about our team members and their editorial backgrounds, please visit our site's About page.