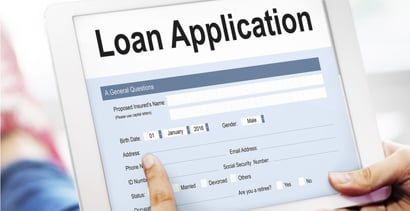 At some point, you may be in search of same day online loans with no credit check. These loans can help you cover an unexpected expense like a medical bill or car repair.
Fortunately, many options are at your disposal. Let's take a closer look at where you can find same day online loans with no credit check.
Best Online Loans For Bad Credit
Do your research before choosing a no credit check loan. Compare the pros and cons of each so you can find the ideal loan for your unique budget and situation.
Short-term loans up to $5,000
Online marketplace of lenders
Funds available in as few as 24 hours
Simple online form takes less than 5 minutes
Trusted by more than 2 million customers
| Loan Amount | Interest Rate | Loan Term | Loan Example |
| --- | --- | --- | --- |
| Up to $5,000 | Varies | Varies | See representative example |
MoneyMutual does not lend loans directly. Instead, it can match you to a direct lender that offers same day online loans with no credit check. Its lenders will decide whether they would like to perform a credit check. However, these lenders have lenient credit requirements, making them worth considering if you have a bad credit score.
You can use MoneyMutual to find an online loan if you're 18 years old, make at least $800 per month, and have an active checking account. You'll get to review the terms and conditions of each loan and are not obligated to accept any loan offer.
CashUSA can approve you for a no credit check loan from a state-licensed or tribal lender. The lenders it works with will let you know whether they require a credit check. To qualify for CashUSA's free service, you must be at least 18, a U.S. citizen, and earn at least $1,000 per month after taxes.
You can get a short term loan or an installment loan from CashUSA — all you must do is fill out its short loan application form. CashUSA also offers an Education Center on its site that is packed with useful articles on debt, credit, financing, and banking topics.
BillsHappen is a matching service you can use to find same day online loans with no credit check. Its lenders will inform you if they'll perform a credit check on you. Fortunately, they aren't very selective in who they lend money to.
To use BillsHappen, you'll need to fill out its short application form. First, you'll state how much money you'd like to borrow, then, you'll choose your state and answer basic questions about yourself and your income. Its lenders will contact you quickly if they'd like to lend you money. Note that even though BillsHappen is free, its lenders may require you to pay fees such as an origination fee or a processing fee.
CreditLoan is an online marketplace that can connect you to lenders that specialize in same day online loans with no credit check. While its lenders have the final say about whether they'll check your credit, CreditLoan can match you even if your credit score is below 630. The network requires you to have a valid bank account.
If an online lender expresses interest in your loan request, you'll be transferred directly to their website. From there, you can review and approve the unsecured loan offer. CreditLoan also offers a smart-finance blog and banking reviews that can educate you on how to be smart with your money.
BadCreditLoans was specifically designed for borrowers with bad credit histories. The lenders it partners with ultimately determine whether they'll check your credit. However, this website says "it can help when others can't," so it may be able to connect you to a direct lender that offers the exact type of loan you're looking for.
If you'd like to request an emergency loan from BadCreditLoans, you must be at least 18 years old, have a steady income, and show proof of citizenship. You also need a checking account, email address, and phone number.
PersonalLoans.com is a loan matching service that can assist you with an emergency loan with no credit check. It works with a variety of lenders that may check your credit after you've been prequalified for a loan.
Since its lenders' requirements are flexible, it's in your best interest to check it out, even if you don't have a stellar credit score. All it requires is a steady monthly income, a valid bank account, and a responsible borrowing pattern to qualify.
Ever since 1997, CashAdvance has matched users to payday loan lenders. It won't check your credit but some of its lenders may do so. Fortunately, its lenders' requirements are easy to meet and you don't need the best credit to receive offers. Once you receive a loan offer, you'll be able to read its agreement and decide whether you'd like to accept it.
CashAdvance is affiliated with the Online Lenders Alliance, which is a national organization with a mission to promote the best practices in online payday lending. If you have any questions about a payday lender while you go through the application or online payday loan process, you can reach out to its in-house customer service reps.
Can I Get a Loan the Same Day I Apply?
Lenders understand the need for fast funding. They know that you may not be able to wait days, weeks, or months to cover an emergency expense. That's why many lenders will distribute the money to you the same day you apply, as long as they approve your application.
Fortunately, these lenders typically offer an online application process so you can receive the funds you need without ever leaving the comfort of your own home. Best of all, most lenders with same day online loans don't require a credit check or good credit for approval. They're likely to approve your application and send you cash — no matter what your credit report looks like.
Keep in mind that, in most cases, lenders that provide same day online loans will require you to apply by a certain time. For example, many say that to get funded that day, you must complete your application for a personal loan by noon on a business day. If you apply after business hours or on a weekend, you may have to wait a few days to receive your money.
How Can I Get a Quick Loan With No Credit Check?
To get a quick loan with no credit check, it's a good idea to explore the options we've listed above. These online marketplaces work with lenders that may not check your credit and approve you anyway.
These services are free to use and often consider borrowers with bad credit. You can get an idea of the options you qualify for and choose the loan that comes with the lowest interest rate and most favorable terms.


While some lenders may not check your credit, they'll likely have other requirements you must meet. For example, a lender may check to make sure you earn a certain amount of money each month so it knows you'll have the funds to eventually repay them. Many lenders also require you to be a U.S. citizen or permanent resident and have a valid bank account.
Once you get approved for a bad credit loan, make your payments on time. A history of timely payments can build or improve your credit history. With a solid credit history, you'll have more options down the road and won't have to depend on same day loans with no credit check.
What Is the Easiest Loan to Get Approved For?
The easiest loans to get approved for include payday loans, pawnshop loans, and title loans. None of these loans require a credit check or a good credit score.
Here are some details on how each of these loans works.
Payday Loans: Payday loans are essentially small dollar loans designed to hold you over until your next payday. You must pay them back the next time you get paid, which will likely be within two to four weeks. The caveat with payday loans, however, is that many of them come with exorbitant interest rates that can make them difficult to pay back. So be careful before you take out this type of short term loan.
Pawnshop Loans: Pawnshop loans are short term loans secured to something valuable you own. This may be a diamond ring, an expensive tool, or a designer handbag. The amount you can borrow will depend on the value of the item you pawn. Oftentimes, pawnbrokers offer loans of between 25% and 60% of the value of the item. If you accept a pawnshop loan, you can collect your money on the spot.
Title Loans: Just like pawnshop loans, title loans are secured loans that use your car as collateral. You may qualify for a title loan if you own your car and have a title to prove it. With a title loan, you can enjoy a secured personal loan that ranges from 25% to 50% of the value of your car. Fortunately, you'll be able to continue to drive your car as you pay off this type of secured loan.
How Can I Get a Loan Immediately?
If you can't wait to get a loan, you can collect the money you need quickly in several ways:
Pawnshop: If you own a valuable item, you can head over to the closest pawnshop and find out whether you can get a pawnshop loan, which is a type of secured loan. This item may be a piece of jewelry, appliance, electronic, or anything else that you believe someone else would be able to use. If a pawnbroker makes you a loan offer and you accept it, you can walk out of the pawnshop with cash in your hands. Remember that the pawnshop will sell your item if you don't repay your loan by the end of the agreed-upon loan term.
Family and Friends: It's highly likely that your loved ones will help you when you're in a financial pinch. If you do borrow money from them, however, write out a formal agreement. The agreement should include how much you're borrowing as well as how and when you plan to pay them back. Both parties should sign the loan agreement so everyone is on the same page. Be sure to repay your friend or family member on time or you may ruin your relationship.
Credit Card Cash Advance: Some credit cards allow you to withdraw a cash advance loan. The maximum amount you'll be able to receive is based on your available credit limit. While this seems like a great loan option, note that the annual percentage rate (APR) for cash advances is usually higher than purchase APRs. Also, many cards limit cash advances to 20% of your credit limit. Check with your credit card issuer to find out how its cash advance program works.
PAL: The National Credit Union Administration (NCUA) allows credit unions to offer Payday Alternative Loans or PALs. If you'd like to take one out, you must be a credit bureau member. You'll have to pay an application fee and can potentially borrow anywhere from $200 to $1,000. Loan terms typically range from one to six months.
Which Apps Give Instant Loans?
A variety of cash advance apps offer instant approval loans without the hassle such as:
Where Can I Borrow $1,000 With Bad Credit?
The following services offer $1,000 loans that you can receive with a bad credit score:
MoneyMutual
CashUSA
BillsHappen
CreditLoan
BadCreditLoans
CashAdvance
Each of these services is an online marketplace rather than a direct lender. You can use them to connect to lenders that will lend you a personal loan or a business loan of $1,000 or more. Once you visit their websites, they will ask you to fill out a short online application form.
If their lender partners would like to extend a loan offer to you, you'll be able to read their loan agreement documents before you sign on the dotted line. These online marketplaces are free to use and can be accessed via any device. It's wise to submit a loan request form to each of them to see which ones match you to the best offers.
How Much Will The Loan Cost?
Just because you want to borrow $1,000, for example, doesn't mean that's all you'll pay for a loan. Your loan will cost more than the funds you collect from a lender because of these charges and fees:
Annual Percentage Rate (APR): An APR is the interest rate you'll pay on an annual basis. It's the amount a lender will charge you to borrow money from them. The lower the APR, the better because it means you'll pay less over the life of a loan. APRs can be fixed, which means they won't change over the life of your loan; or APRs can be variable, which means they will change as the prime rate changes.
Origination Fee: An origination fee is designed to cover the cost of processing a loan. Lenders may use it to pay for document preparation, application processing, and loan underwriting. Origination fees are often quoted as a percentage of total loan amounts.
Late Fee: If you don't make a loan payment on time, you may be on the hook for a late fee. While one late fee isn't usually a big deal, multiple late fees can add up to a lot of money.
Prepayment Fee: A lender may charge you a prepayment fee if you decide to pay off your loan early. So, if you believe you may want to repay your loan before the loan term is up, make sure you won't face a penalty via a prepayment fee for doing so.
Before you accept a loan, read the fine print closely so you understand all its terms and conditions. Also, do the math and figure out how much it will cost you so you know whether you can afford it.
You don't want to be stuck with hidden charges or a monthly payment that's too expensive for you because you didn't do your homework in advance.
Will I Need a Bank Account to Qualify?
If you'd like to use any of the online marketplaces we've discussed, you will need a valid bank account. Don't worry if you don't have one. You can likely open one without much time and effort.
First and foremost, choose a bank, credit union, online lender, or another financial institution. Then, figure out if it will allow you to open an account online or in person.
Regardless of whether you go through the process online or in person, you'll need to gather documents and information, including a government ID such as a passport or driver's license, and your Social Security number. You may also need a bit of cash to make an initial deposit. Once you have everything on hand, the bank or credit union will ask you what type of account you would like to open.
A checking account is your best bet if your primary goal is to receive direct deposits and make payments. After you choose your account type and provide your information, you'll be asked to consent to certain terms and conditions. Lastly, you'll likely need to make a small deposit of as little as $5.
You'll be able to access your checking account online anytime, anywhere.
What Is the Minimum Credit Score Needed For a Loan?
Lenders decide the minimum credit scores they'll accept. Some lenders, including banks, that may offer you a traditional loan are selective and require applicants to have good or excellent credit.
Others, like online lenders, are more lenient with their credit score requirements. In fact, many of them don't perform credit checks or even consider your credit. This is great news if you have no credit or bad credit.
These lenders often believe that you are more than your credit history and will make you an offer despite what your credit history looks like.
Of course, the higher your credit score, the more options you'll have to choose from. Solid credit can also open the doors to lower interest rates and better terms that save you hundreds or even thousands of dollars.


While some lenders don't have minimum credit score criteria, they do have other requirements. This means you won't automatically get approved for a loan with them. You may need to meet certain income criteria or prove you are a responsible borrower in another way.
Find Same Day Loans With No Credit Check Online
When you're in a hurry for money, same-day loans with no credit check can save the day. With so many options out there, you're bound to find one that meets your unique borrowing needs.
Once you get approved for a no credit check loan, do your best to make your payments on time. This way you can build your credit and save a great deal of cash down the road.
Advertiser Disclosure
BadCredit.org is a free online resource that offers valuable content and comparison services to users. To keep this resource 100% free for users, we receive advertising compensation from the financial products listed on this page. Along with key review factors, this compensation may impact how and where products appear on the page (including, for example, the order in which they appear). BadCredit.org does not include listings for all financial products.
Our Editorial Review Policy
Our site is committed to publishing independent, accurate content guided by strict editorial guidelines. Before articles and reviews are published on our site, they undergo a thorough review process performed by a team of independent editors and subject-matter experts to ensure the content's accuracy, timeliness, and impartiality. Our editorial team is separate and independent of our site's advertisers, and the opinions they express on our site are their own. To read more about our team members and their editorial backgrounds, please visit our site's About page.