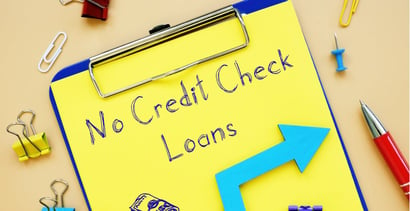 Most lenders pull an applicant's credit report before deciding whether to approve them for a loan, but some lenders offer no credit check loans. If you don't have the best credit history, this is great news, because your credit won't be a factor in the approval process.
Let's take a closer look at nine no credit check loans you may want to consider.
Cash Advances | Installment Loans | Auto Loans | FAQs
No Credit Check Cash Advance Loans
Also known as payday loans, cash advances can give you a couple of hundred dollars to cover some expenses until your next paycheck. If you take out a cash advance, you'll likely pay it back when you next get paid, usually within two to four weeks.
Fortunately, no credit check cash advance loans exist to help bridge the gap between paydays, but you'll need to proceed with caution.
Short-term loans up to $5,000
Online marketplace of lenders
Funds available in as few as 24 hours
Simple online form takes less than 5 minutes
Trusted by more than 2 million customers
| Loan Amount | Interest Rate | Loan Term | Loan Example |
| --- | --- | --- | --- |
| Up to $5,000 | Varies | Varies | See representative example |
MoneyMutual is an online marketplace that can connect you to lenders from across the U.S. for free. You may get approved for a short-term, online payday loan of up to $2,500 and get the funds deposited into your bank account in as little as 24 hours.
Once you submit an online form, you'll be transferred to the website of any payday lender that wishes to work with you. If they make you an offer, you'll be able to review the cash advance loan terms and conditions before accepting it.
As long as you're employed and earn at least $800 per month, you may be eligible for a loan through MoneyMutual, even if you have no credit or bad credit.
Short-term loan of

$100

to

$1,000

Large network of lenders
Loan decision as fast as a few minutes
Funding as soon as the next business day, if approved
| Loan Amount | Interest Rate | Loan Term | Loan Example |
| --- | --- | --- | --- |
| $100 to $1,000 | 200% - 2,290% | Varies | See representative example |
CashAdvance.com has helped customers find short-term loan options to cover a variety of emergency expenses since 1997. It's not a direct lender, but you can use its online platform to apply for a payday loan of up to $1,000, regardless of your credit rating.
After you apply, you'll be matched to offers from various lenders that you can choose to accept or decline. CashAdvance is a member of the Online Lenders Alliance, which is a national organization that works to promote best practices in online lending.
They also offer a friendly and knowledgeable in-house customer services team as well as a number of educational tools and resources to help you make smart financial decisions.
No Credit Check Personal Installment Loans
Installment loans allow you to borrow a lump sum of money and repay it over time through fixed monthly payments. They typically offer flexible repayment terms, higher borrowing limits than other personal loan types, and predictable monthly payments you can budget for beforehand.
Loans from $500 to $10,000
Receive a loan decision in minutes
Get funds directly to your bank account
Use the loan for any purpose
| Loan Amount | Interest Rate | Loan Term | Loan Example |
| --- | --- | --- | --- |
| $500 to $10,000 | 5.99% - 35.99% | 3 to 72 Months | See representative example |
You may be able to secure an installment loan of between $500 and $10,000 on the CashUSA.com network. You can pay it back over the course of 90 days to 72 months and the APR you receive will be based on your financial situation and the online lender you select.
It's important to note that while CashUSA.com won't perform a credit check because it's not a direct lender, its individual lending partners may. Fortunately, you can submit an online application for free to see if you qualify for a bad credit loan without a hard credit check.
To be an eligible borrower through CashUSA, you must earn $1,000 per month after taxes and have a valid checking account.
Loans from $250 to $5,000
Cash deposited directly into your account
Get money as soon as tomorrow
Bad credit OK
More than 750,000 customers since 1998
| Loan Amount | Interest Rate | Loan Term | Loan Example |
| --- | --- | --- | --- |
| $250 to $5,000 | Varies | Varies | See representative example |
CreditLoan.com is a marketplace that pairs lenders with online loan requests. Even if you have a bad credit score below 630, you can still take advantage of it.
You may be able to get approved for personal loans that range from $250 all the way up to $5,000. To be eligible for a no credit check personal installment loan, all you need is a valid bank account.
Since its debut in 1998, CreditLoan.com has served as a "finance-focused website" that discusses a number of different topics including personal loans, bad credit loans, mortgage loans, student loans, and more. The CreditLoan.com website includes a convenient personal loan calculator you can use to plug in loan terms and estimate monthly payments.
Bad Credit Loans has connected borrowers with bad credit to loan offers for over 20 years. To use the site, fill out a short loan request form and apply for personal installment loans of between $500 and $5,000. As long as you're a U.S. citizen, at least 18 years of age, receive a stable income, and have an email address and checking account, you're eligible.
If you check out the website's blog, you'll find a variety of expert articles that can steer you toward making good financial decisions. Bad Credit Loans states that it can "help when others can't," and may help you obtain the loan funds you need in as fast as one business day.
PersonaLoans.com is an online loan matching service with offers that range from $500 to $35,000. You're eligible to apply if you have a valid ID, regular source of income, and a checking account. Good or excellent credit is not required. Once you accept an online loan offer, you may see the cash in your account within one to five business days.
You'll find that PersonalLoans.com works tirelessly to provide excellent customer service. The website's comprehensive guide explains how the process works and its FAQs page offers complete transparency. If you do come across any questions or concerns, you can contact customer service any weekday.
No Credit Check Auto Loans
No credit check auto loans can be a dream come true if you're in the market for a car but don't have the best credit. With a no credit check auto loan, you can receive the funds you need to finance a car without an online lender or dealer pulling your credit history.
Network of dealer partners has closed $1 billion in bad credit auto loans
Specializes in bad credit, no credit, bankruptcy and repossession
In business since 1999
Easy, 30-second pre-qualification form
Bad credit applicants must have $1500/month income to qualify
| Interest Rate | In Business Since | Application Length | Reputation Score |
| --- | --- | --- | --- |
| 3.99% - 29.99% | 1999 | 3 minutes | 9.5/10 |
Auto Credit Express can match you to preapproved bad credit auto loans from a nearby dealership. The website has one of the country's largest network of dealers and lenders that focus on bad credit auto financing.
Whether you want to finance a new or used car, Auto Credit Express is an invaluable resource. This is particularly true if you have bad credit and don't want to take out a secured loan.
The site's buy-here-pay-here dealership partners may lend you money without checking your credit. Simply submit a quick and easy three-minute online application to find out if you qualify. Rest assured Auto Credit Express has earned an A+ rating with the Better Business Bureau and has countless positive reviews on Trustpilot.
Car.Loan.com has helped car shoppers with bad credit get approved for car loans for more than two decades. Fill out the site's three-minute form to see if you're prequalified for an auto loan.
Once you're prequalified, you can visit the dealer in person to browse vehicles and learn more about the loan application and approval process. You'll be able to sign the paperwork and drive off the lot with your car of choice without hassle.
If you're wondering how much you can get approved for, you can use the Loan Estimator tool on the site. Car.Loan.com also features a Payment Calculator to help you get an idea of what your monthly payment will be.
Ever since myAutoloan.com came to life in 2003, it's helped people "take control of the research, finance, and buy processes" for auto loans. After you fill out the fast application form, you may get matched to up to four car loan offers in minutes.
While myAutoloan.com supports financing for most vehicles, it won't be able to help you if you're interested in a utility van, a high-end sports car, a vehicle with a salvaged title, or one that's been auctioned or repossessed.
The site has no shortage of tools and resources, including an interest rate estimator, loan amount calculator, and payment amount calculator.
What is a No Credit Check Loan?
You may not qualify for most unsecured loans when you have poor credit. No credit check loans, however, can help you get approved for financing. They do not place a hard inquiry onto your credit report.
This means your credit history won't play a role in whether you're approved for these types of loans. Lenders who offer no credit check loans may consider other factors such as your income, employment history, and debt-to-income ratio instead.
While these types of loans are less common than traditional loans that do involve credit checks, there are still many of them out there. You can find them on MoneyMutual, CashAdvance, CashUSA, and on the other sites we've discussed in this article.
Does a No Credit Check Loan Involve a Soft Credit Check?
A hard credit check occurs when an online lender checks your credit report to help them make an approval decision. If you have a low credit score, a hard credit check can be nerve-wracking. Fortunately, a no credit check loan may only involve a soft credit check rather than a hard credit check.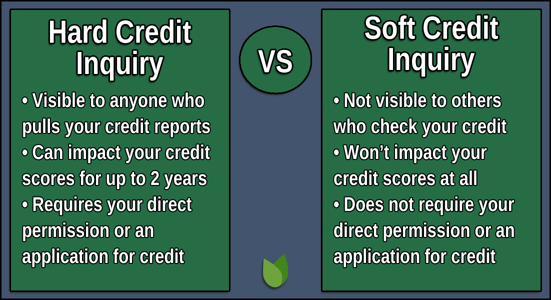 A soft credit check will not be reported to a credit bureau or harm your credit score. Instead, it can help you get an idea of your approval chances before formally applying for the loan.
Can I Get a No Credit Check Loan Online?
You don't have to visit a local bank, credit union, or car dealership to get a no credit check loan. Fortunately, most lenders who offer these types of loans have a quick and easy online application process. You can easily apply for a no credit check loan online from the comfort of your home and secure the funds you need without going anywhere.
Every resource we've mentioned allows you to apply for a no credit check loan online. After you fill out Car.Loan.com's short form, for example, you'll get matched to a dealer who may extend you a loan without a formal credit check.
What Interest Rate Can I Expect to Pay on a No Credit Check Loan?
The interest rate you pay for a no credit check loan will vary by loan provider. Your income, employment status, and debt situation may play a role in the rate you receive.
So, while your credit won't be considered, other financial factors will help determine how much you'll pay as a borrower over the life of your loan.


Before you accept any loan offer, make sure you're clear on the interest rate you received. It's a good idea to compare multiple offers from various lenders so you can lock down the lowest interest rate possible. Doing so can save you thousands of dollars.
Can I Get a Business Loan with No Credit Check?
You can get a business loan without a credit check, however, you may not be able to choose from as many options as you would if you opted for a traditional business loan. These types of loans are instead based on your business's revenue, and you may be required to link your business bank account to the lender to both verify income and to deduct automatic payments when the monthly loan bill is due.
Two such options are a PayPal Working Capital Loan or an advance from First American Merchant.
Beware that you may also receive a much higher interest rate than if you were to opt for a loan with a credit check. For this reason, it may make sense to improve your credit before you shop around for a business loan.
Do Student Loans Require a Credit Check?
Most federal student loans that are provided by the U.S. government do not require a credit check. To apply for a federal student loan, you'll be asked to fill out a Free Application for Federal Student Aid (FAFSA).
Private student loans differ from federal student loans in that they do require a credit check. This is because they are administered by a bank, credit union, or similar financial institution instead of the government.

A private student loan may be difficult to obtain if you have limited or poor credit. You may have to stick to federal student loans unless you're able to improve your low credit score.
What is a Signature Loan?
A signature loan is essentially an unsecured loan you can use for whatever you'd like. They do not require you to put up your car, home, or other collateral to secure the loan. While most signature loans are short-term financing solutions, you may be able to find some that offer a loan term of up to five years.
Signature loans almost always require a minimum credit score of around 660 for approval. This is because there is no collateral involved and they pose a greater risk to lenders. Although you may be able to find signature loan lenders that offer loans to borrowers with lower credit scores, they are far less common.
Is a Title Loan a Good Idea?
With a title loan, you can receive cash in exchange for the title of your vehicle, so long as the car is paid off and the title has your name on it. After your car gets appraised, you may get approved to borrow anywhere between 25% and 50% of its value. You'll be able to continue driving your car while you repay your loan.
While title loans have lenient requirements and may not require a credit check or proof of income, they aren't always a smart choice. The interest rates are almost always very high and can easily steer you into a cycle of debt. Not to mention you risk losing your vehicle if you don't repay the debt.
What is an Origination Fee?
In a perfect world, loans wouldn't come with any fees. But the truth is that fees are almost always associated with them.
One of the most common fees you'll find while shopping for loans is an origination fee. An origination fee is a one-time, upfront fee lenders often charge to cover the cost of processing a loan application. In most cases, the origination fee will be a percentage of the total loan amount.
If you take out a $2,500 loan, for example, you may be on the hook for an origination fee of $75.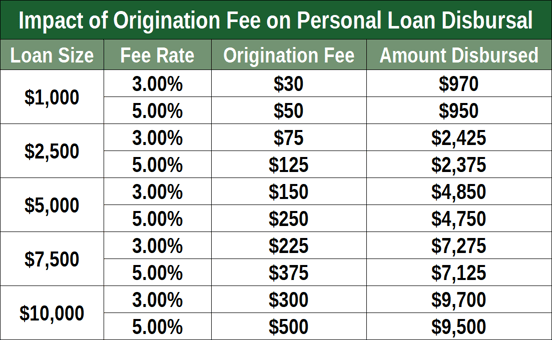 Fortunately, some lenders offer no credit check loans without origination fees, but this is more common on loans designed for borrowers with good credit.
What is a Credit Builder Loan?
A credit builder loan is designed to help you improve your credit and save for the future. Credit builder loans may be an option for you, even if you have no credit or bad credit. If you pursue a credit builder loan, you can typically borrow between $300 and $1,000 and repay it over a period of six to 24 months.
However, you don't receive the money right away — you don't gain access to the funds until your loan term is over. You are essentially making payments to yourself that are reported to the credit bureaus by the lender to help you build credit.
You will have to pay interest on a credit builder loan but your lender may return a portion of it. These loans do not require a credit check because the lender isn't taking on any risk. Instead, the lender will look at your banking history to look for negative marks like bounced checks.
While credit builder loans are a great solution for someone whose goal is to build credit over time, they are not a great solution for someone who needs instant approval on a loan to pay other obligations.
Review and Compare No Credit Check Loans Online
Contrary to popular belief, many no credit check loans are at your disposal online. They can allow you to secure the funds you need without a cosigner or perfect credit history.
However, no credit check loans are not all created equal. If you'd like to take out a personal loan or an auto loan without a credit check, it's important to compare all the options out there.
Before you decide on a no credit check loan, make sure you fully understand the interest rate, repayment term, and fees. This can help you choose the right loan product and avoid unwanted surprises down the road.
Advertiser Disclosure
BadCredit.org is a free online resource that offers valuable content and comparison services to users. To keep this resource 100% free for users, we receive advertising compensation from the financial products listed on this page. Along with key review factors, this compensation may impact how and where products appear on the page (including, for example, the order in which they appear). BadCredit.org does not include listings for all financial products.
Our Editorial Review Policy
Our site is committed to publishing independent, accurate content guided by strict editorial guidelines. Before articles and reviews are published on our site, they undergo a thorough review process performed by a team of independent editors and subject-matter experts to ensure the content's accuracy, timeliness, and impartiality. Our editorial team is separate and independent of our site's advertisers, and the opinions they express on our site are their own. To read more about our team members and their editorial backgrounds, please visit our site's About page.