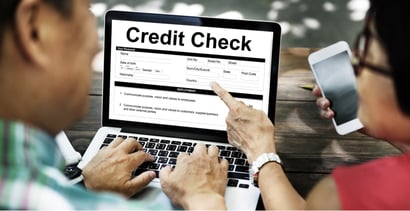 Your credit reports are full of sensitive and private information. So it may comfort you to learn that various federal laws place restrictions on who is allowed to access your credit reports, and when they are allowed to do so.
The primary consumer credit protection statute, called the Fair Credit Reporting Act (FCRA), requires the credit bureaus to maintain a temporary record of when some party gains access to your credit report or credit reports. This is accomplished by recording something called a credit inquiry.
Credit inquiries get a lot of attention because some of them can be seen by credit scoring systems and can sometimes lead to lower credit scores. The subject of credit inquiries causes a lot of confusion among consumers and financial professionals alike.
There are two different types of credit inquiries, and only one of them has the potential to lower your credit scores — and only some of the time. 
Hard Inquiries May Affect Your Credit, Soft Inquiries Do Not
There are three major credit reporting agencies or "credit bureaus" in the United States. They are Experian, TransUnion, and Equifax. The credit bureaus gather information about you and around 220 million other consumers and maintain that information in their credit file database.
Lenders, credit card issuers, insurance providers, and you can request to see the details of your credit file — a.k.a. your credit report — for a variety of reasons.
For example, when you apply for a new loan, a lender can review your credit report to see how you've managed credit obligations in the past before it decides whether to approve your application.
If a credit bureau sells or otherwise makes available a copy of your credit report, the Fair Credit Reporting Act requires the bureau to record that access. This record is known as a credit inquiry or an inquiry for short.

The FCRA also dictates how long inquiries must remain on your credit reports. Certain credit inquiries, including those made for employment screening purposes, must remain on your credit report for at least two years. Other types of credit inquiries must stay on your report for at least 12 months.
All credit inquiries informally fall into one of two categories, hard inquiries and soft inquiries. The terms "hard" and "soft" are not legal terms and won't be found in the FCRA regarding inquiries.
Hard and soft are long-standing industry terms meant to categorize inquiries based on whether they can impact credit scores, whether they are seen by any party other than the consumer, and whether they represent an overt application for some form of credit or insurance.
Hard Inquiries
Hard inquiries are the type of credit inquiry that can be seen by credit scoring models and have the potential to impact your credit scores. The credit scoring models, including FICO and VantageScore, may take into account your hard inquiries because there is a well-established empirical correlation between applying for new credit and elevated credit risk.
In fact, identifying your credit risk is the only reason inquiries and anything else on your credit reports are considered by credit scoring systems.
Some examples of hard inquiries include credit checks for:
Mortgage applications
Auto loan applications
Personal loan applications
Student loan applications
Credit card applications
Material changes to existing credit card accounts (like considerable credit limit increases)
Although hard credit inquiries can affect your credit score, it's important to keep their impact in perspective. The entire inquiry category is worth about 10% of the points in FICO's credit scoring systems and is minimally influential in VantageScore's credit scoring systems.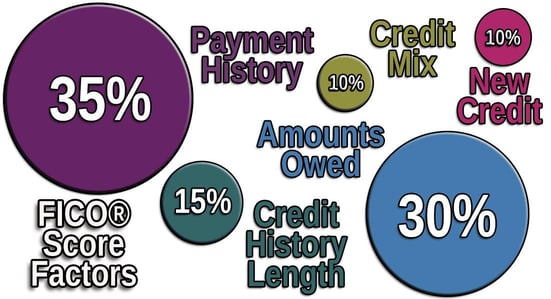 The point being, they aren't a big deal if you don't apply for new credit accounts within a narrow time frame.
Credit inquiries can stay on your credit reports for up to two years. But they don't have the potential to affect your credit scores for that entire period. FICO scores ignore inquiries once they are more than 12 months old.
VantageScore indicates that your credit score should rebound within three to four months after an inquiry occurs if the inquiry had any credit score impact in the first place.
Soft Inquiries
Soft inquiries are credit checks that do not have any impact on your credit score and are only seen by you when you request a copy of your own credit report. Here are a few examples of soft credit inquiries:
Checking your own credit report
Employer credit checks
Insurance provider credit checks
Account maintenance/review credit checks (by your current or former creditors)
Credit card issuers sending you preapproved credit offers (promotional inquiries)
Perhaps the most important takeaway here is that checking your own credit report is a soft inquiry. That means it will never affect your credit scores. So you can review your credit reports as often as you like without any fear of harming your credit scores.
NOTE: One important point to make on this issue of checking your own credit reports is that you must do so via an authorized source, like www.AnnualCreditReport.com. If you ask a friend who works for an auto dealership to pull your credit reports for you, the bureaus are going to think you're applying for an auto loan. The same is true for asking a mortgage broker friend to pull your credit reports for you. Everyone will think you're applying for a mortgage loan.  
There's another key detail that separates hard and soft credit inquiries. Soft inquiries only show up on credit reports you check yourself. If a credit card issuer, lender, or anyone else pulls your credit report, they won't see a record of your soft inquiries.
How Much Hard Inquiries Impact Your Credit Scores
There's no universal answer to the question, "How many points will X impact my credit score?" Anyone who tells you some exact number is incorrect because credit scoring models don't consider every entry to be worth a specific number of points.
Some hard inquiries don't affect your scores at all, and those that do aren't assigned a specific number of points.

When it's time to calculate your credit score, a scoring model will look over your report to see how many hard inquiries are present and how many occurred within the last 12 months. Next, it will skip over any hard inquiries that it's programmed to ignore (more on that below).
Finally, once a scoring model has a tally of the number of hard inquiries eligible for consideration, that total number will dictate the effect on your credit score.
If you have zero eligible hard inquiries, you'll earn the maximum number of points available in the inquiry category. By comparison, if there are five eligible hard inquiries on your credit report, you'll likely earn fewer credit score points.
The other items on your credit report can play a role here too. Hard inquiries for someone with a thin credit file may have a more significant impact. Meanwhile, hard inquiries may be less influential for a consumer with a clean credit report that includes a variety of older, well-managed accounts. Again, yet another reason why nobody can tell you how many points inquiries are "worth."
When Hard Inquiries Don't Affect Your Score
Certain types of hard inquiries may be subject to special logic in FICO and VantageScore's credit scoring models. Here's a look at two situations where a hard inquiry may not have any impact on your credit scores:
The 30-Day Buffer Zone: FICO scores do not consider mortgage, auto loan, or student loan inquiries for the first 30 days after they occur. During this 30-day safe harbor period, these types of hard inquiries have no impact on your FICO scores.


The Rate Shopping or "deduplication" Window: FICO and VantageScore systems allow you to shop around for the best interest rate without being penalized. With VantageScore credit scores, any hard inquiries that occur within a 14-day window only count as a single hard inquiry for credit scoring purposes.

FICO scores also allow for this special rate-shopping period, called inquiry deduplication. However, only multiple mortgage, auto, and student loan inquiries are eligible. It's also worth noting that contemporary FICO scores allow 45 days for multiple, eligible inquiries to count as one. But at least one of the old FICO scores still used for mortgage lending because of the FHFA mandate includes a rate-shopping window of 14 days.
While these two scenarios provide protection against negative credit score consequences, the effects from a hard inquiry on your credit score are minimal and shouldn't dissuade you from seeking loan or credit approval.
Don't Worry About Hard Inquiries
People often worry about how hard inquiries will affect their credit scores, but they shouldn't. Unless you're applying for a lot of credit within a short time frame, any credit score impact is likely to be minimal (or perhaps nonexistent).
You shouldn't be seeking new credit all the time, of course, but you also don't need to be afraid of applying for credit products you need or want. After all, what's the point of working hard to build good credit if you can't leverage that good credit score to your advantage?
Advertiser Disclosure
BadCredit.org is a free online resource that offers valuable content and comparison services to users. To keep this resource 100% free for users, we receive advertising compensation from the financial products listed on this page. Along with key review factors, this compensation may impact how and where products appear on the page (including, for example, the order in which they appear). BadCredit.org does not include listings for all financial products.
Our Editorial Review Policy
Our site is committed to publishing independent, accurate content guided by strict editorial guidelines. Before articles and reviews are published on our site, they undergo a thorough review process performed by a team of independent editors and subject-matter experts to ensure the content's accuracy, timeliness, and impartiality. Our editorial team is separate and independent of our site's advertisers, and the opinions they express on our site are their own. To read more about our team members and their editorial backgrounds, please visit our site's About page.