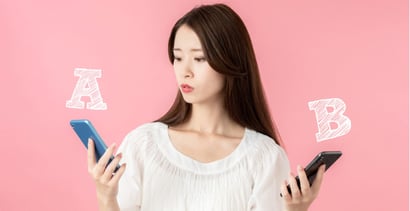 Credit scores are used by lenders billions of times each year to help them make credit-related decisions. In the United States, credit environment credit scores come primarily from two brands. FICO's credit scores, those developed by the Fair Isaac Corporation, and VantageScore credit scores, developed by the credit reporting agencies, are both commonly used.
You may come across either brand of credit score when you apply for financing, like a credit card or a loan. Both credit score brands will appear again when you search online for ways to check your own scores. The point being, you're going to run into both FICO and VantageScore credit scores when you apply for credit and when you want to see your own scores.
Because credit scores play such an important role in your financial life, it is in your best interest to understand a little about both the FICO and VantageScore scores. You'd also be wise to learn how to earn the highest scores regardless of the credit score brand.
A Brief Credit History Lesson
Lenders rely on credit reports to help them make decisions about whom to approve for financing, and whom to deny. This practice, called risk-based pricing, isn't new. In fact, a relationship between credit reporting and lending has existed for well over 100 years, in some form or another.
But the way lenders and creditors used credit reports prior to scoring was once much more subjective than it is today. It also involved a lot of manual review of printed credit reports. The process was inefficient, to say the least.
Eventually, a company called Fair, Isaac, and Company (now FICO) came up with a solution. FICO created a tool that eliminated the bias and speculation from the lending process. The tool was an algorithm that could evaluate the different factors on a credit report and yield a three-digit numeric score that could predict someone's credit risk.
This process was empirically derived and statistically and demonstrably sound. In layman's terms, credit scores were built using accepted mathematical processes, and they worked.
FICO scores signaled the birth of the modern credit score. And in 1989, the FICO score made its debut at one of the major credit bureaus in the United States — Equifax. By 1991, lenders could purchase a credit report along with a FICO score from all three major U.S. credit reporting agencies and use them to evaluate loan applicants.
At that time, the major credit bureaus were Equifax, TransUnion, and TRW. TRW's credit services division was acquired and is now what we know as Experian.
Although FICO invented the credit score, it certainly wasn't the only company to create credit risk models. In 2006, the three credit bureaus collaborated to create a competing credit score called the VantageScore credit score.
Now, there are two commonly used tri-bureau credit scoring models, FICO scores and VantageScore credit scores.
Two Brands, Many Scores
FICO has periodically redeveloped its credit risk scoring model over the past three decades. The analytics company released its most recent scoring system, the FICO Score 10 Suite, in 2020.
Not only are there multiple generations of the FICO score, but the company also builds semi-customized industry-specific credit scores for auto lending and credit card issuing as well. These scores are very popular with auto lenders and card issuers.
Depending on the type of financing you need, a lender may pull one of these scores rather than your generic FICO score.
FICO also develops different scoring models for Experian, TransUnion, and Equifax. While each credit bureau's FICO score version is similar, they're certainly not identical. As a result, even if you had an identical credit report at all three bureaus, which is highly unlikely, your FICO scores would not be the same.

VantageScore Solutions doesn't create industry-specific or bureau-specific scores. It produces generic scores that work the same across all three credit bureaus. VantageScore is currently on the fourth version of its popular tri-bureau scoring model, called VantageScore 4.0.
Creditors can choose when and if to invest in a new or different credit scoring model. Some lenders still use models that were built many years ago. Others may prefer to upgrade to newer scoring systems that are more up to date and more predictive of risk.
Unless you ask, you won't know which credit score a lender will use when you apply for a loan or credit card. Lenders don't commonly disclose this information, or from which credit bureau they will pull your credit report. This guarantees organic underwriting and prevents consumers from gaming the lending process by only using lenders that will see their "cleanest" credit report.
There are hundreds of different score outcome possibilities when you aggregate FICO's scores, VantageScore's scores, and the other custom scores that are commonly used by lenders and insurance companies. But they all share two common traits — they are all based on your credit reports, and higher scores give you a better chance of qualifying and saving money.
FICO vs. VantageScore: Which Scores Matter Most?
If you apply for a credit card or a loan today, there's a good chance the issuing bank or lender will check some version of your FICO score or your VantageScore credit score. In the mortgage industry, lenders use FICO's scores almost exclusively not by choice but, rather, by mandate from the Federal Housing Finance Agency.
VantageScore scores have already evolved and are a relevant competitor to FICO. That's old news. According to an independent study from consulting firm Oliver Wyman, some 12.3 billion of their scores were used between July 2018 and June 2019, including almost 7.5 billion used by over 2,100 lenders. The full study results can be seen here.
Both FICO and VantageScore scores are common in the free credit score direct-to-consumer space. If you check your credit score online using a free credit score provider, you're likely to see some version of your VantageScore credit score. If you check your free credit score from one of many different lenders, you're likely to see some version of your FICO score.
There are certainly exceptions to this rule, as FICO scores are also given away via free score websites, and VantageScore scores are also given away by well-known lenders.
Based on these facts, it's smart to be familiar with both brands of your credit scores. FICO and VantageScore models both have a credit score range of 300 to 850. They should also be directionally similar, meaning if you have good credit reports you will also have good credit scores regardless of the score brand.

What you will not see, ever, is a score that's wildly different from the same credit bureau on the same date. For example, you cannot have a FICO score of 500 and a VantageScore of 820 from the same credit report on the same day.
As such, the answer to the question "Which is more important?" is: They are all important.
If your lender pulls a FICO 8 score from Equifax for your auto loan, then that particular score from that credit bureau is the most important one for you on that day. If a credit card issuer pulls your VantageScore 4.0 score from Experian the next day, then that particular score from that credit bureau is the most important one for you that day.
Both Provide Different Ways For Creditors To Measure Risk
Your dozens of scores from FICO and VantageScore probably won't be the same number. But that doesn't mean one score is right and the other score is wrong. They simply represent different ways for creditors to measure your level of credit risk.
The positive steps you take to improve your credit may help your results with all scoring models. Paying down a heavily used credit card account, for example, would likely improve all your scores, regardless of the score brand.
Manage your credit cards responsibly, pay your bills on time, and review your credit reports often. Following these three rules doesn't guarantee you'll have solid FICO or VantageScore credit scores, but they're a great start.
Advertiser Disclosure
BadCredit.org is a free online resource that offers valuable content and comparison services to users. To keep this resource 100% free for users, we receive advertising compensation from the financial products listed on this page. Along with key review factors, this compensation may impact how and where products appear on the page (including, for example, the order in which they appear). BadCredit.org does not include listings for all financial products.
Our Editorial Review Policy
Our site is committed to publishing independent, accurate content guided by strict editorial guidelines. Before articles and reviews are published on our site, they undergo a thorough review process performed by a team of independent editors and subject-matter experts to ensure the content's accuracy, timeliness, and impartiality. Our editorial team is separate and independent of our site's advertisers, and the opinions they express on our site are their own. To read more about our team members and their editorial backgrounds, please visit our site's About page.