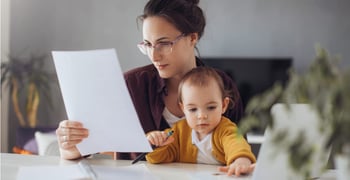 Being a mom or dad is hard enough — but finding loans for single parents with bad credit can make your job way harder than it needs to be. After all, your family's needs won't change because you don't qualify for credit.
Thankfully, lenders that specialize in working with borrowers who have bad credit can give parents access to the funds they need — be it a personal loan, auto loan, or home loan.
Below is our list of the best online lending networks that can help get you and your family back on track.
Personal Loans | Auto Loans | Home Loans | FAQs
Personal Loans For Single Parents With Bad Credit
A personal loan is a popular lending product because you can use it to pay bills, pay for home or auto repairs, or anything else you wish.
Each of the personal loan companies we recommend will forward your single loan request to its partner lenders to help you find the best loan option. And, depending on your creditworthiness, you could receive multiple loan offers to choose from, regardless of your credit score.
Short-term loans up to $2,500
Online marketplace of lenders
Funds available in as few as 24 hours
Simple online form takes less than 5 minutes
Trusted by more than 2,000,000 customers
Not available in NY or CT
| Loan Amount | Interest Rate | Loan Term | Loan Example |
| --- | --- | --- | --- |
| Up to $2,500 | Varies | Varies | See representative example |
MoneyMutual offers short term loans with flexible approval standards and monthly payment requirements. To date, this network features one of the largest groups of lenders throughout the U.S. that specialize in bad credit financing.
Qualified applicants must be 18 years or older, have an active checking account, and provide proof of employment and an income of at least $800 per month. Individual lenders may have other requirements for loan approval.
Loans from $500 to $10,000
Receive a loan decision in minutes
Get funds directly to your bank account
Use the loan for any purpose
| Loan Amount | Interest Rate | Loan Term | Loan Example |
| --- | --- | --- | --- |
| $500 to $10,000 | 5.99% - 35.99% | 3 to 72 Months | See representative example |
CashUSA.com provides a free short loan request form that can net you multiple loan offers in a matter of minutes. While you're choosing the best loan option, you can also take advantage of the network's financial education modules that teach you important terms you need to know when looking at offers.
To qualify, you must be at least 18 years old and a U.S. citizen or permanent resident with proof of at least $1,000 in monthly after-tax income. You must also have a checking account in your name and provide work and home phone numbers, as well as a valid email address.
Quick loans up to $5,000
Submit one form, get multiple options
All credit ratings welcome
Requires bank account and SSN
As seen on CNN, FoxNews, and others
| Loan Amount | Interest Rate | Loan Term | Loan Example |
| --- | --- | --- | --- |
| $500 to $5,000 | Varies | Varies | See representative example |
BillsHappen provides a quick turnaround on loan requests. Depending on how long it takes you to choose a loan offer and complete the loan paperwork — a process that typically takes around two hours — you could have money in your linked checking account or savings account by the next business day.
A qualified borrower will need to provide a valid state driver's license number, Social Security number, home or cellphone number, bank account information, home address, and employment or benefits income information. Applicants must be at least 18 years old and a U.S. citizen or permanent resident.
CreditLoan has a long history of connecting consumers to lenders to help them find affordable installment loan options. And with loan options as low as $250, its lenders can accommodate almost any budget.
This network will even consider your application if you have a recent bankruptcy on your credit report, but it will not accept your application if your bankruptcy case is still pending in court.
BadCreditLoans.com clearly states that it often helps consumers who cannot find loans elsewhere. To live up to its name and promise, this network partners with many lenders throughout the U.S. who have forgiving approval standards and can provide quick, short-term loans to those who have bad credit.
The network's lenders accept loan requests from all consumers — and will even consider applications that show a recent bankruptcy. Just make sure your case is finalized before you submit a loan request.
PersonalLoans.com has two separate networks of lenders, one of which specifically processes bad credit loans. This specialty network ensures that you'll only work with lenders that understand your credit situation and can help you get the money you need.
Qualified applicants must also be at least 18 years old and have a valid Social Security number and checking account. The network also notes that applicants must not have any accounts more than 60 days late, no active or recent bankruptcies, no pattern of late payments, no debt that can't be covered by current income, and no recently charged-off accounts.
CashAdvance only deals with payday loan options that require repayment in one lump sum in either 15 or 30 days.
These loans often charge very high interest rates and can get quite expensive if you do not repay your debt on time. That's why CashAdvance states on its website that you should only use this network in a worst-case scenario.
Auto Loans For Single Parents With Bad Credit
Your bad credit score may not keep you from getting the car loan you need. That's because an auto loan is a form of a secured loan — meaning that your new vehicle serves as collateral in case you stop making payments on your loan.
Many lenders are willing to look past an applicant's bad credit score and approve your request for an auto loan. Our top-rated auto lending networks can connect you with nationwide lenders or dealers in your area that can get you behind the wheel of your new ride within one business day.
Network of dealer partners has closed $1 billion in bad credit auto loans
Specializes in bad credit, no credit, bankruptcy and repossession
In business since 1999
Easy, 30-second pre-qualification form
Bad credit applicants must have $1500/month income to qualify
| Interest Rate | In Business Since | Application Length | Reputation Score |
| --- | --- | --- | --- |
| 3.99% - 29.99% | 1999 | 3 minutes | 9.5/10 |
Auto Credit Express connects car buyers who have bad credit in the U.S. and Canada with finance companies and new and used car lots to get them back on the road.
Lenders in the network provide subprime auto financing that may not require a down payment. Many lenders require at least $1,500 to $1,800 in monthly pre-tax income.
Car.Loan.com promises that its loan request process will take just three minutes to complete. In that short time, you could connect with a dealer in your area that specializes in approval or first-time auto financing, despite your bad credit score.
The network claims that it maintains the largest online network of auto dealers trained in special types of financing, resulting in thousands of approved loans every day.
You can receive up to four loan offers within minutes of submitting a single loan request to MyAutoloan.Com. Each loan offer will have a different interest rate, monthly payment, and monthly income requirement.
Lenders and dealers in the network provide loan options for new and used vehicle purchases as well as refinancing and private party and lease buyout loans. Qualified borrowers can receive up to 90 days before their first loan payment is due.
Home Loans For Single Parents With Bad Credit
Your home is the largest and most important purchase you'll ever make. A home not only provides you and your family with security, but it can give your children access to better schooling, more resources, and new experiences.
While our top-rated home loans for bad credit won't help you pack all of your belongings, they can help you get on the move by finding mortgage loan options that fit your budget and needs.
Options for home purchase or refinance
Get 4 free refinance quotes in 30 seconds
Network of lenders compete for your loan
Trusted by 2 million+ home loan borrowers to date
Interest rates are near all-time lows
| Interest Rate | In Business Since | Application Length | Reputation Score |
| --- | --- | --- | --- |
| Varies | 2004 | 4 minutes | 8.5/10 |
Whether you're looking to purchase a home or refinance your existing mortgage, FHA Rate Guide can help you unlock savings while keeping your down payment and origination fees low.
If you're looking to purchase a new home, this network can help connect you with mortgage loan options for a single-family home, multi-family home, townhouse, or condominium loans that provide quick approval times and forgiving approval standards.
Wells Fargo Home Mortgage is one of the largest mortgage lenders in America and provides access to new home purchase or refinance loans that can save you money.
Wells Fargo is also one of the only big bank lenders that offers financing for mobile homes and homes in manufactured home communities.
Bank Of America Mortgage gives you access to all of the power behind one of the largest banks in the country. That means you have dependable, quick financing with low closing costs and a flexible monthly payment.
The lender also offers a host of financial education modules that help first-time homebuyers make the best deal possible for their financial situation and credit score.
Can I Get a Loan With Bad Credit?
While lenders do consider credit scores when reviewing a loan application, other factors determine whether a borrower is approved or rejected, including current debts, income, and recent payment history, among other things.
Don't shy away from looking for the loan you need simply because you have a bad credit score. Most of the lenders associated with the lending networks above specialize in curating personal loan, auto loan, or home loan options for consumers who have bad credit.
Keep in mind that a bad credit loan will likely be more expensive, and will come with a higher interest rate than a loan for someone who has good credit would. But with responsible use, you can use your loan to improve your credit score and qualify for a better loan — or a refinance loan — in the future.

You can prequalify for any of the loans above by submitting the short loan request form, which will tell you whether you match with any of the networks' direct lenders.
If so, you can choose a loan offer and the network will transfer you to the lender's website where you will complete the loan paperwork. Lenders use automated underwriting software to make quick loan decisions. In most cases, you could have your personal loan funds in your linked checking account or savings account within one business day.
What is the Easiest Car Loan to Get With Bad Credit?
As with most loans, the less you borrow, the higher your approval odds. After all, a bank will accept the risk of a $3,000 loan easier than it would a $30,000 loan.
But an auto loan is a form of secured loan. That means your new vehicle is collateral that is used in case you stop making payments on your loan. A lender knows that, in the worst-case scenario, it can repossess your vehicle and sell it to recoup any money it loses on a bad loan.
With that said, no lender wants to take the steps necessary to repossess a vehicle. That's why they impose restrictions on who they will lend to.
To increase your odds of approval, you should look to keep your balance as low as possible. You can do this by:
Adding a trade-in vehicle: A trade-in vehicle will help lower the total cost you need to finance, making the loan more affordable for you and less risky for the lender.
Increasing your down payment: Lenders don't want to be the only ones with skin in the game when it comes to a loan. When you add your own money to the mix, you're increasing ownership over the loan. That gives the bank more confidence in your application.
Financing for a shorter amount of time: This will increase your monthly payment, but it will also increase your odds of approval. Banks typically feel more secure when lending money for shorter lengths of time. A long loan term gives the borrower more time to default.
Following these tips can help make being approved for any auto loan easier.
Is a Payday Loan a Good Idea?
A payday loan is a short term loan that has very high interest rates and requires repayment in full — including interest — in 15 or 30 days.
Consider a payday loan to be a true emergency loan option and only take one out if you know for certain that you can repay the debt in time.
The average payday loan — also known as a cash advance — has an interest rate of around 400%. You should expect to pay approximately $15 to $20 in finance charges for every $100 you borrow. While that may not seem like much, it can add up quickly. For example, a $500 loan may require repayment of $575 within two weeks.
If you cannot repay the debt in time, the lender will roll your loan over into a new loan with a higher interest rate and more fees. The rollovers will continue every two weeks until you pay the debt in full.
This process has put some borrowers in debt for tens of thousands of dollars when they originally only borrowed a few hundred dollars.
How Can I Get Student Aid With Bad Credit?
There are several forms of student loans and financial aid, and each has different approval standards. A private student loan, for example, may come from a bank or private lender and have shorter repayment windows and strict approval standards.
Many federal student loan options will consider your application even if you have a bad credit score. The loan amount you qualify for may depend on the school you're attending and your previous credit history.
A federal loan often has a lower interest rate and longer repayment term. You can also qualify for forbearance with a federal loan, whereas a private student loan may not allow you to pause your payments.
A Stafford Loan is a low-interest loan reserved for students with greater financial need. A Stafford Loan application will look at your low income and credit score and factor those numbers into your loan amount and interest rate. A Perkins Loan has similar requirements to the Stafford Loan and may consider your application if you have "exceptional financial need."
Most federally funded loans also provide some sort of payment assistance program or give you the ability to temporarily pause payments as a form of financial assistance.
In addition to student loans, you may qualify for a Pell Grant or other scholarships or government grants that do not require repayment and will help pay for tuition or books.
If you're a single parent who wants to help your child cover his or her education costs, you can also consider a Parent Plus Loan that takes your financial situation into account.
Can I Qualify for a Home Loan as a Single Parent?
While a mortgage lender will not factor your parenting status into a conventional loan application decision, you may still qualify for a home loan if you have a lower income, a bad credit score, or more severe financial needs.
Depending on the loan program you apply to, you could receive a VA Loan, USDA Loan, or FHA Loan to help you achieve homeownership with a smaller down payment, a competitive interest rate, and a flexible monthly payment.
Your loan program may also help cover mortgage insurance, closing costs, and other direct loan fees you incur.
What is a Cosigner and Why Would I Need One?
A cosigner is someone who has better credit than you and is willing to sign onto your loan application to help you pass a credit check. If you stop repaying your debt, the payments become the responsibility of the cosigner, which is a way for the lender to guarantee you will repay your debt.
You can typically use a cosigner with a private loan, an installment loan, a credit card, or any other bank loan product.
You may need a cosigner if your credit score does not pass the lender's credit check requirements. Just remember that any late payments or defaults will reflect on your credit report as well as your cosigner's.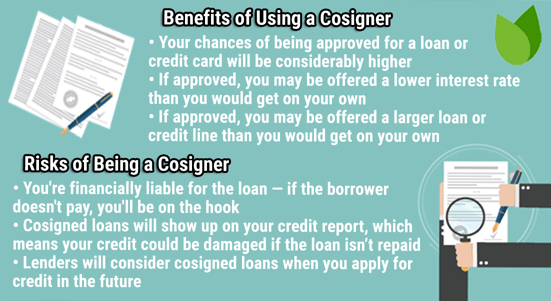 Enlisting the help of a cosigner is a huge responsibility. Do not put your cosigner in an awkward situation — they would be doing you a huge favor.
Compare Loans For Single Parents With Bad Credit Online
Whether you're dreaming of homeownership, a new vehicle, or a personal loan to help lighten your load, you can find loans for single parents with bad credit by researching the lending networks above.
With these networks, you can put your loan request in front of several lenders from around the U.S. to see whether you prequalify without causing further damage to your credit score. Even better, you can apply at any time of the day or night and from the comfort of your own home.
After all, being a single parent doesn't make it easy to find time to head down to the bank to apply for a loan. These networks make it easy to be approved, receive your loan funds quickly,  and help get your family back on track toward the financial future it deserves.
Advertiser Disclosure
BadCredit.org is a free online resource that offers valuable content and comparison services to users. To keep this resource 100% free for users, we receive advertising compensation from the financial products listed on this page. Along with key review factors, this compensation may impact how and where products appear on the page (including, for example, the order in which they appear). BadCredit.org does not include listings for all financial products.
Our Editorial Review Policy
Our site is committed to publishing independent, accurate content guided by strict editorial guidelines. Before articles and reviews are published on our site, they undergo a thorough review process performed by a team of independent editors and subject-matter experts to ensure the content's accuracy, timeliness, and impartiality. Our editorial team is separate and independent of our site's advertisers, and the opinions they express on our site are their own. To read more about our team members and their editorial backgrounds, please visit our site's About page.