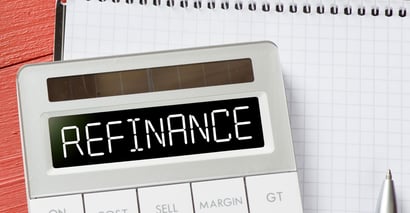 When a high interest rate is attached to a large loan, expect to pay a tremendous amount of money in financing fees. Refinancing the loan to obtain a lower rate may make sense.
However, achieving that goal can be tough if you have a damaged credit report and the bad credit scores that come with it. You will be perceived by lenders as a risky candidate for refinancing.
Fortunately, by adopting the right strategies, you may still qualify for refinancing, even with bad credit.
Mortgages | Auto Loans | Student Loans | FAQs
How to Refinance a Mortgage with Bad Credit
If the interest rate on your mortgage is higher than today's average rates, it's time to refinance. To secure the best rate, you want to prove to the lender that you are a low credit risk. Here are some ways to accomplish that:
Fix credit report errors: Pull your credit reports from AnnualCreditReport.com. If you spot any mistakes, such as debts that aren't yours or collection accounts that should have aged off your reports by now, dispute them now. It's your right under the Fair Credit Reporting Act. Once the errors are gone, your scores will improve.
Improve your debt-to-income ratio: Mortgage lenders want to be certain that you have enough money available in your budget to make your payments. Hence the debt-to-income ratio (DTI). According to Rocket Mortgage, a DTI ratio of less than 50% is ideal. Divide your monthly debt payments and necessary expenses (such as rent and utilities) by your monthly gross income to get your DTI ratio. If it's above 50%, you'll want to bring that number down. For example, maybe your monthly expenses total $2,000 and your income is $3,500. That puts your DTI at 57%. But if you were to reduce your total expenses to $1,750, it drops to the 50% mark. Here are some tips for negotiating your bills.
Have money in the bank. The more cash you have in reserves, the greater security the lender has when lending you money. It demonstrates that you have the means to make your payments if a financial emergency arises.
When you're ready to compare mortgage rates, we recommend the following companies:
America's largest mortgage lender
The entire process is completed online
Options for new mortgages and refinancing existing mortgages
Award-winning customer service and cutting-edge digital platforms
More than 90% of clients would recommend us
| Interest Rate | In Business Since | Application Length | Reputation Score |
| --- | --- | --- | --- |
| Varies | 1985 | 5 minutes | 9.5/10 |
Best for cash-out refinance
Utilize your home equity with America's #1 lender
eClosing allows customers to close electronically, greatly speeding the process
A+ rating with the BBB
Receive cash for home improvements, college tuition, or paying off debt
24/7 access to your loan through the Rocket Mortgage app
| Interest Rate | In Business Since | Application Length | Reputation Score |
| --- | --- | --- | --- |
| Varies | 1985 | 5 minutes | 9.5/10 |
Get today's mortgage rates from the top mortgage lenders and banks
Easily compare and choose mortgage lenders with no obligations or fees
Review current mortgage rates side by side
Pick mortgage lenders that meet your specific needs
Compare rates from pre-qualified and approved mortgage lenders — 100% online, 100% free
| Interest Rate | In Business Since | Application Length | Reputation Score |
| --- | --- | --- | --- |
| Varies | 1979 | 4 minutes | 8.5/10 |
Refinancing your existing mortgage to a new home loan can help you secure a lower interest rate, lower your monthly payment, and even pay your loan off sooner. Here's another resource to help you decide if now's the right time for you to refinance your mortgage.
How to Refinance a Car Loan with Bad Credit
Refinancing a car loan can be advantageous for a couple of reasons. You may qualify for a lower interest rate than what you have now, and it can also give you a financial break.
For example, if you have two years left on an existing loan and refinance it with a five-year loan, your monthly payments will be much lower. If lenders aren't offering you the best rates and terms because of your bad credit, here's how to offset the damage:
Make your car (and all other) payments on time. What's most important to lenders is that they receive payments on time, every time. If your credit rating is low because of delinquencies, get back on track. You'll want to demonstrate a pattern of responsibility by sending payments by the due date for at least six months, but preferably for a year.
Appeal to your current lender. Customer acquisition is hard in any business, so if you've managed your current car loan well, approach your lender and ask for a refinancing deal. It's their opportunity to keep you as a customer — and the revenue stream that comes with the loan.
Search for better deals. Scour the internet for a wide variety of available refinancing options. It may make sense to focus your attention on lenders that work specifically with people who have bad credit, but beware of the fees and other associated costs. The Consumer Financial Protection Bureau offers a guide to car loan and refinance shopping. You'll want to borrow from the most credible and highly rated lender you can find (see our top recommendation below).
Apply for multiple loans within two weeks. It is your right as a consumer to shop around for a refinancing deal, but don't space multiple applications too far apart. An abundance of inquiries will lower your credit score, which is the last thing you want right now. If you're going to shop for rates so you can compare quotes and choose the best that's offered, do it within a two-week time frame. According to the credit reporting bureau Experian, the credit scoring companies typically count all inquiries for auto loans within 14-days as a single inquiry.
When you're ready to refinance your auto loan, we recommend Auto Credit Express.
Network of dealer partners has closed $1 billion in bad credit auto loans
Specializes in bad credit, no credit, bankruptcy and repossession
In business since 1999
Easy, 30-second pre-qualification form
Bad credit applicants must have $1500/month income to qualify
| Interest Rate | In Business Since | Application Length | Reputation Score |
| --- | --- | --- | --- |
| 3.99% - 29.99% | 1999 | 3 minutes | 9.5/10 |
Auto Credit Express is one of the largest dealer networks around and is known for helping those with poor credit scores obtain the auto loans they need. To qualify for refinancing with Auto Credit Express, you must:
not be upside down in your current auto loan
be current on your loan payments
meet the lender's vehicle age and mileage requirements
meet the lender's acceptable loan limits
Expect to be required to show proof of income, proof of residence, the title document, and other documentation.
How to Refinance Student Loans with Bad Credit
The average post-college borrower owes $28,650 in student loan debt, according to the Institute for College Access and Success. With liabilities of that size (or higher), the desire to refinance and get a lower interest rate can be strong.
Your credit rating will be a factor in the deal you qualify for, though. So, here's what to do:
Pay on time. What you've done in the past is an indication of what you will do in the future, so establish or reestablish a perfect payment history with your current lender.
Bring defaulted student loans current. If your loans are currently in default, make the effort to bring them current. Follow the U.S. Department of Education's strategy. Once your loans are in good standing again, you will be in a far better position to approach a new lender.
Ask someone with good credit to cosign. Typically, this will be a parent or other relative with whom you have a trusting relationship. If you fall behind on payments, that person will be liable for the debt and their credit will be damaged, so you must be certain of your ability to manage the loan.
Look to credit unions and alternative lenders. Conventional banks tend to have the most stringent lending requirements, so check out offers from credit unions and online financial institutions.
Several student loan refinance companies exist today, so be sure to compare your rates with multiple entities to secure the best offer. Some of the bigger names in student loan refinancing include SoFi and Earnest.
What Credit Score Do You Need to Refinance Your Home?
Good credit scores start at 670, according to FICO, the company that produces the ubiquitous FICO Score that ranges from 300 to 850. You can still refinance your home with scores below that number, but the rate you'll be offered probably won't be beneficial. The closer your scores are to 850, the better the rate lenders will offer.
Raising your scores requires time and effort. Most negative information, such as late payments and collection accounts, will remain on your credit report and be factored into your credit scores for a total of seven years (a Chapter 7 bankruptcy will stay for 10 years).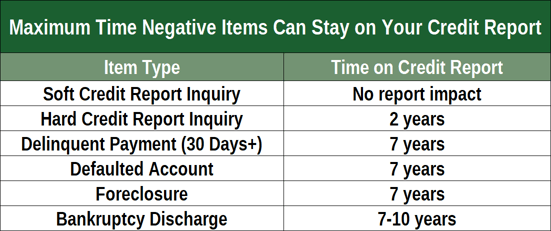 Eventually, those dings will disappear, and when they do, they will no longer harm your scores.
You can further raise your scores by sending all of your creditor payments on time, charging only what you can afford to repay in full each month, keeping a variety of credit cards and loans in use for a prolonged period, and pursuing new credit products prudently.
Follow these steps and it won't be long before your low scores are high enough to appeal to any lender.
Can I Refinance My Car Loan with Poor Credit?
You can refinance your car loan with poor credit, but you have to be sure that you will come out ahead. Not all new loans will be to your benefit, and you should assess the cost of potential fees.
For example, lenders may charge you prepayment penalties when you switch out the loan or you may have to pay all the accumulated interest on the original loan. Read the terms carefully so you know what hurdles you may face.
Frankly, it will probably be worth your while to wait before refinancing so that your credit rating is more impressive than it is today. Check your credit report and credit scores to understand what you need to change, and then make all the necessary adjustments to make your scores attractive to lenders.

When shopping around, expand your search beyond traditional banks and credit unions. Check out lenders that have a customer base consisting of people with bad credit — you may find attractive offers.
Will Refinancing Hurt My Credit?
Any refinancing action will have an impact on your credit, both negative and positive.
On the negative side, the inquiry will show up on your credit report and be factored into your scores, albeit minimally. The new loan will reduce the average age of your accounts, so it will shorten your credit history. Still, these negatives are only temporary, and your scores will rebound when you handle this and other accounts responsibly.
Keep in mind that there is no limit to the number of times you can refinance a loan, but doing it too often can take a toll on your scores, since it will further erode your credit history.
On the positive side, refinancing your loans can help put positive data on your credit reports, which, in turn, will increase your credit scores. A lower interest rate will make it easier for you to get out of debt quickly and efficiently. If it puts more money in your pocket, you can use it to pay other financial obligations down.
And, if the new loan lowers your payments so they are more affordable, you may be less likely to go delinquent when cash is tight.
Raise Your Scores to Get the Best Rates from the Start
You may have no reason to stick with a high interest rate if you can qualify for a better one, so don't let a bad credit score get in your way. Instead, show lenders that you are the kind of person they want to do business with by following the steps above.
Eventually, your credit scores will climb, and the next time you apply for a loan, you'll qualify for the best rates from the start.
Advertiser Disclosure
BadCredit.org is a free online resource that offers valuable content and comparison services to users. To keep this resource 100% free for users, we receive advertising compensation from the financial products listed on this page. Along with key review factors, this compensation may impact how and where products appear on the page (including, for example, the order in which they appear). BadCredit.org does not include listings for all financial products.
Our Editorial Review Policy
Our site is committed to publishing independent, accurate content guided by strict editorial guidelines. Before articles and reviews are published on our site, they undergo a thorough review process performed by a team of independent editors and subject-matter experts to ensure the content's accuracy, timeliness, and impartiality. Our editorial team is separate and independent of our site's advertisers, and the opinions they express on our site are their own. To read more about our team members and their editorial backgrounds, please visit our site's About page.