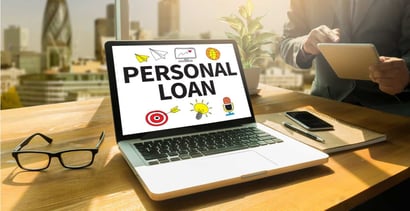 Online loans with same-day approval can be a real lifesaver when you need money in a pinch. These financing options can provide the funds you need to cover an unexpected expense.
The next time a car repair, medical bill, or another financial emergency pops up, don't hesitate to search for the best online loans with instant approval. Let's take a closer look at what they are and how they work.
Best Online Personal Loans With Same-Day Approval
The following companies are loan referral services. That means they match applicants to lenders willing to work with them based on the information they submit to the network, such as their name, contact info, and income.
Short-term loans up to $5,000
Online marketplace of lenders
Funds available in as few as 24 hours
Simple online form takes less than 5 minutes
Trusted by more than 2 million customers
| Loan Amount | Interest Rate | Loan Term | Loan Example |
| --- | --- | --- | --- |
| Up to $5,000 | Varies | Varies | See representative example |
MoneyMutual is an online marketplace that matches borrowers to lenders across the U.S. You can put in a loan request for free and get approved for loan amounts that range from $250 to $5,000.
The online marketplace matches you to online loans with same-day approval even if you have bad credit. You don't have to accept any online loan until you review and agree to its terms and conditions.
The first step is to fill out MoneyMutual's short form on its website so potential lenders can review your information and decide whether to approve you for a loan. You'll find that its website is also full of useful resources such as a frequently asked questions page and bad credit loans guide.
24/7 Lending Group is a lender network that can prequalify you for a loan in less than five minutes. Simply fill out its quick form to see which lenders are willing to work with you.
After you receive preapproval, you can compare loan terms and choose the best offer. You'll be directed to the lender's website to complete the application and initiate a deposit of your loan the same day you apply.
CashUSA.com makes it easy to connect to quick cash loans from state-licensed and tribal lenders. To request a loan, you must be at least 18 years of age, a U.S. citizen, and earn at least $1,000 in monthly after-tax income. You can receive your funds the business day after you're approved.
While same day loan terms, rates, and fees vary from lender to lender, tribal lenders typically offer higher rates and fees. This is because they don't have to follow state laws that state-licensed lenders do. You are welcome to submit an online loan application to see which loans you qualify for without a hard credit check.
BillsHappen® is another instant loan provider that can connect you with a direct lender in minutes. You can submit a loan request to see whether you qualify for an online personal loan.
The repayment term and interest rate will depend on the loan option you choose. Be sure to carefully compare each loan option you're presented with — the best loan offer is the one that costs you the least to pay off.
CreditLoan.com has offered online personal loans with same-day approval since 1998. While personal loans are its core offering, the company also provides auto loans and student loans. You may apply for its personal loans, which range from $250 to $5,000, even if your credit score is below 630. An active bank account is required for approval.
CreditLoan offers a variety of personal finance tools on its website to help you make smarter financial decisions. You can explore its banking reviews and smart-finance blog, which is loaded with product reviews, comparisons, and how-to guides, among other resources. CreditLoan has helped more than 33 million people.
Specifically designed for consumers with a bad credit history, BadCreditLoans.com can connect you to state and tribal lenders that offer quick personal loans. While you don't need the best credit, you must be at least 18 years old with an active checking account and regular income. As long as you meet these requirements, you may receive loan offers that range from $500 to $10,000.
Bad Credit Loans is free to use. It makes it clear that you don't need collateral to take out a loan and can keep your property while still obtaining the cash you need. In addition, its website is full of valuable advice, including tips on how to spot a scam and other insightful content.
PersonalLoans.com is not a direct lender — it is an online service that can match you to a same-day loan of up to $35,000. Once you fill out the online form, lenders will determine whether they wish to approve you. To be eligible for this service, you need to be a U.S. citizen or legal permanent resident with a Social Security number. You must also have a steady monthly income, a valid bank account, and a pattern of responsible borrowing.
You'll notice a number of resources on the PersonalLoans.com website. It offers a How It Works page that thoroughly explains the personal loan process. There's also a comprehensive list of frequently asked questions and articles on topics like bad credit and fast cash.
SmartAdvances.com works with lenders that can offer you a loan of up to $20,000, though only applicants with good credit should anticipate a loan offer that large.
On the other end of the spectrum, you may qualify for a small loan to help bridge the gap between paychecks. Just be sure to carefully read through the loan offer so you fully understand the potentially-high cost of the loan.
CashAdvance.com has connected consumers to payday loans since 1997. An instant payday loan has a short repayment term that you'll need to repay the next time you get paid. It requires you to be at least 18 years of age, a U.S. citizen, and earn a minimum monthly income of $1,000 after taxes.
CashAdvance is free to use and there is no limit as to how often you can take advantage of its service. Rest assured it's completely safe as it's tested daily by Comodo and uses high-grade 256 encryption to keep your personal information secure. While CashAdvance does not perform credit checks, some of its lenders may.
How Can I Apply For a Loan Online?
It's easy and convenient to apply for a fast loan online. You can do so from the comfort of your own home or office.
Before you begin the loan application process, you'll need to gather information, including your Social Security number, bank account number, and proof of income. Then, you'll visit the online lender of your choosing to apply for a loan offer.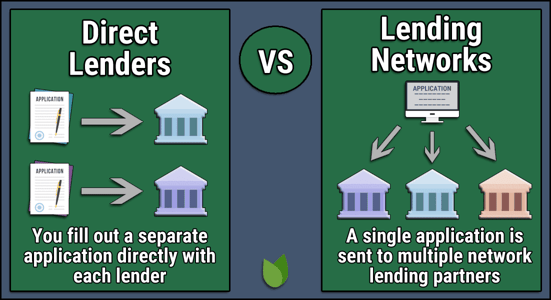 Fill out the short online application by entering your personal contact and employment information. After you've applied, the waiting game begins. Fortunately, most lenders will get back to you quickly via email.
After you decide on the best loan offer you'll be sent to the direct lender's website to complete the application process. Carefully read the terms and conditions before you electronically sign on the dotted line.
If you have any questions about the loan term, interest rate, or anything else, reach out to the lender and ask. In addition, don't move forward with an offer unless you're confident you can repay it. Just because applying for a bad credit loan is easy or you can afford the monthly payment doesn't mean it's the right choice for you.
Can You Get a Loan the Same Day You Apply?
You may not be able to wait for a loan when life throws an emergency your way. In fact, you may need the money the same day you apply. The good news is that same day loans exist.
Some lenders will deposit money directly into your bank account within 24 hours of approval. The earlier you apply for and get approved for a loan, the faster you'll receive the money. This means it's generally a good idea to start the process early in the morning rather than putting it off until nighttime.
Another way to increase your chances of same-day funding is to choose a lender you've worked with in the past. It will likely have your information on file and be able to directly deposit your funds quickly. Just make sure you agree to its terms and conditions.
Once you receive your funds, make sure you repay your quick loan on time or it'll do more harm than good. Also, be sure to use these types of loans sparingly because they're designed for emergency situations rather than everyday expenses.
When Should I Use Short-Term Payday Loans?
Short-term payday loans are a good option if life throws a curveball your way. Maybe you need to pay for a sudden car repair or perhaps you lost your job and can't cover all your bills for the month. These cash loans can help you deal with an unexpected financial emergency.
You can find short-term payday loans online and get approved right away. Depending on the online payday loan you choose, you may even receive your funds the same day you apply. Typically, a payday lender will deposit the money directly into your account.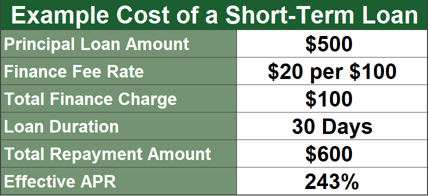 Once you receive a short-term payday loan from a direct payday lender, you'll need to repay it when you receive your next paycheck, usually within a few weeks. If you don't, you risk racking up rollover fees and that will steer you into deeper debt.
Never take out a payday loan unless you know you can repay it.
Remember that payday loans are not designed as a long-term financing option. If you find that you frequently need to take out a payday loan to get you by, you likely have a spending, saving, or income issue. Do your best to resolve the source of your money troubles so you don't have to rely on expensive payday lenders.
What is the Easiest Loan to Be Approved For?
You can choose from a variety of loan types. However, not all loans are created equal. Some may forego a credit check altogether and rely on your income for approval. These are generally short-term payday loans.
These are fast loans you'll repay when you get your next paycheck. Since payday loans tend to come with higher interest rates than other loans, they are fairly easy to qualify for.
You may be able to get one without a credit check. All you'll have to do is fill out a payday loan application.
An installment loan, sometimes called a signature loan, may also be easy to obtain. Installment loans make sense if you'd like to borrow a larger sum of money than your paycheck can cover. Repayment terms are typically anywhere between a few months and a few years.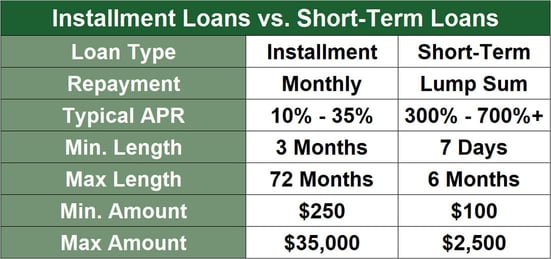 Plenty of lenders offer installment loans online, so shop around until you find the right fit. Some lenders will be willing to approve you even if you have poor credit. They may even deposit your funds the day you apply or the next day.
Is There a Minimum Credit Score Needed For Approval?
Rest assured that you can still get approved for a loan if you have less-than-stellar credit. Some lenders don't have minimum credit score requirements. They'll look beyond your credit history and consider your income, employment status, and other factors.
CreditLoan is an example of a marketplace that can match you to lenders even if you have a bad credit score of below 600. You can apply for its online loans with same day approval as long as you have a valid bank account.
Even if a lender approves you without good credit, you should still work on improving your score if it's anywhere between 300 and 669. This way you can achieve a good or excellent credit score of 670 or higher.
A higher credit score will open the doors to more loan options, lower interest rates, and more favorable terms.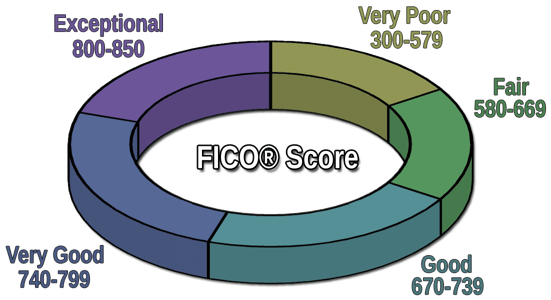 There are multiple free sources for you to see your credit score if you're unsure of what it is. And be sure to visit AnnualCreditReport.com to obtain free copies of your credit reports from Equifax, Experian, and TransUnion.
Do I Need a Bank Account For Approval?
The reality is that most lenders require a bank account for loan approval. This way they can deposit the funds directly into your account and automatically deduct payments.
However, some lenders will offer loans to borrowers without bank accounts. These lenders can get you the funds you need via cash, check, or debit card, but they may charge sky-high interest rates that increase the overall cost of your loan.
A lender may approve you for a payday loan or a cash advance loan if you don't have a bank account. Alternatively, you can apply for a title loan or pawnshop loan, but these are risky loans because you can lose your collateral if you don't repay the loan as agreed.
Ideally, you'd open a bank account to obtain the best loan offer. A bank account will give you more loan options at your disposal and you can receive your funds much faster.
Are there Different Types of Emergency Loans?
Emergency expenses pop up when we least expect them to and warrant the need for an emergency loan. Fortunately, several types of emergency loans can help you out if you don't have an emergency fund.
Personal Loans: A personal loan is essentially an installment loan. You'll receive a lump sum of money and have to pay it back through a fixed monthly payment. Personal loans offer you the chance to borrow anywhere from a few hundred dollars to tens of thousands of dollars.
Credit Card Cash Advances: With a cash advance, you use the available balance on your credit card to take out a loan. Your credit card company will charge you an interest rate and processing or origination fee. The interest will begin to accrue once you take the money out so make sure you only borrow what you need.
Payday Loans or Payday Advance: Payday loans are short-term, small-dollar loans that you must repay with your next paycheck — hence the name payday advance loans. These loans usually have more lenient requirements than those for personal loans and may not require a credit check for approval. These loans charge triple-digital interest rates.
Title Loans: If you own a car free and clear, you can use its title to take out a title loan. With title loans, the value of the car dictates the loan amount. Make sure you can repay it in full or the lender has the right to seize the car.
Pawn Shop Loans: You may consider a pawnshop loan if you own a piece of jewelry, musical instrument, or another item of value. A pawnshop will keep your possession as collateral and sell it if you can't pay back your loan.
All of these may be viable options if you're in a bind and need an emergency cash loan.
What are the Advantages and Disadvantages of Online Loans?
Just like other financing options on the market, online loans with same-day approval offer many noteworthy benefits such as:
Fast Online Application Process: If you lead a busy life, rest assured you'll likely be able to apply online from your couch. Most online applications are short and can take minutes to complete.
Same-Day Funding: You may be able to get your money the same day or within 24 hours from when you complete your application and receive approval. You can increase the odds of this happening if you sign up for direct deposit.
Flexible Requirements: Online loans with same-day approval generally have lenient approval requirements. You don't have to have stellar credit and can get approved quickly based on factors such as your income and employment history.
While online loans with same-day approval come with several noteworthy perks, there are also some drawbacks you should be aware of:
Shady Lenders: Unfortunately, some online lenders that offer fast approval loans engage in shady lending practices. Before you decide on an online lender, check out their ratings on the Better Business Bureau, Trustpilot, and other review sites. If they pressure you to borrow more than you want or need, have spelling errors on their documents, or make promises that sound too good to be true, run the other way.
Required Income: Most lenders ask that you show proof of income before they offer you a quick loan. A steady income shows that you'll probably have the money to pay them back and therefore positions you as a less risky borrower.
Credit Checks: You may have to undergo a credit check, depending on the lender you select. If you have bad credit, a history of late payments, or negative marks such as bankruptcy or repossessions, this may be a barrier to being approved.
Weigh the pros and cons before deciding how to proceed with your loan.
Are there Alternatives to Online Loans With Same-Day Approval?
Online loans with same-day approval can get you cash faster than loans from a traditional lender such as a bank. However, this doesn't mean they're the best option for you.
Here are some alternatives you may want to consider if you decide that you don't want to take out a short term loan:
Credit Cards: You may be able to withdraw a cash advance from your credit card. The maximum amount you'll be able to borrow will be determined by your available credit limit. Just keep in mind that you may get stuck with a high APR and fees.
Borrow From Friends and Family: If you have a good relationship with your friends and family, they may be willing to help you out when you're dealing with a financial emergency. While borrowing from loved ones is typically safe and affordable, it may strain relationships, so avoid doing so unless you can repay them within an agreed-upon time frame.
Sell Your Stuff: Chances are you have electronics, clothing, appliances, and other items that you don't want or need anymore. You can sell them online via Facebook Marketplace or Craigslist. The caveat, however, is it may take some time to find buyers.
These alternatives, particularly the last two, can save you money on interest, but they may not provide the fastest route to getting cash in hand.
How Does an Online Installment Loan Differ From a Traditional Loan?
An online installment loan is oftentimes more convenient than a traditional loan. You don't have to leave your home and go to a brick-and-mortar location to sign a loan agreement. Instead, you can apply in your pajamas at any time of the day from the comfort of your home.
An online installment loan may also be easier to get approved for than a traditional loan. You may be able to find a lender that forgoes a hard credit check and considers your income and employment history instead.
This is great news if your credit report has some negative remarks. Beware that these loans can get expensive quickly, though.


In addition, you may find that an online installment loan is more affordable than a traditional loan. This is because online lenders don't have to cover the costs of maintaining a physical building. Their overhead is usually lower than that of a typical bank or credit union.
Lastly, you can opt for an online installment loan without collateral, including a house or car. Many lenders offer unsecured loans that you may not be able to find at a traditional bank. An unsecured loan can be beneficial if you don't want a secured loan, which will require you to put your assets on the line.
Online Loans With Same-Day Approval are Readily Available
Online loans with same-day approval offer a fast and convenient way to take care of a host of financial needs. To find the ideal loan for your unique situation, we encourage you to visit online marketplaces like MoneyMutual, CreditLoan, or the others we've mentioned.
As long as you compare all of the options available to you, read the fine print, and make your monthly payments on time and in full, these loans can eliminate a lot of financial stress from your life. Good luck with your search for the perfect quick loan!
Advertiser Disclosure
BadCredit.org is a free online resource that offers valuable content and comparison services to users. To keep this resource 100% free for users, we receive advertising compensation from the financial products listed on this page. Along with key review factors, this compensation may impact how and where products appear on the page (including, for example, the order in which they appear). BadCredit.org does not include listings for all financial products.
Our Editorial Review Policy
Our site is committed to publishing independent, accurate content guided by strict editorial guidelines. Before articles and reviews are published on our site, they undergo a thorough review process performed by a team of independent editors and subject-matter experts to ensure the content's accuracy, timeliness, and impartiality. Our editorial team is separate and independent of our site's advertisers, and the opinions they express on our site are their own. To read more about our team members and their editorial backgrounds, please visit our site's About page.