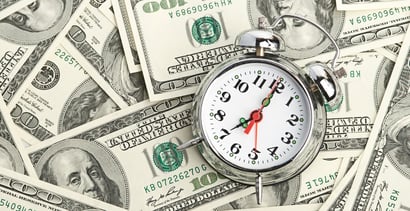 If there's one thing in life we can count on, it's that unexpected financial hurdles are certain along the way. When you have bad credit, those hurdles can be even more challenging to overcome. Having access to fast cash loans can be extremely helpful during these unanticipated times of need.
Luckily, we live in a time when technology allows us to quickly and conveniently access the cash we need in an emergency. Whether it's for a car repair, urgent medical need, or any other kind of financial obstacle — there's a solution available, even with bad credit.
In this guide, we've looked into some of the leading providers of fast cash installment loans, cash advance loans, and cash auto loans for folks with less-than-perfect credit. While everybody's financial situation is unique, some of these approaches may prove helpful. We will also address some of the most commonly asked questions about this topic.
The Best Providers of Fast Cash Loans Online
If you've ever searched for an online loan, you've no doubt noticed the number of choices out there. Of course, the wealth of options has both positive and negative aspects to it.
One of the benefits is obvious — more competition means more chances that a lender will offer you a loan when you have bad credit. On the other hand, with so many online lenders, can you really trust every offer you see?
Fast Cash Loans with Monthly Payments
Installment loans from an online lender, like the ones we recommend here, are an alternative to expensive and onerous payday loans. An installment loan is one that's paid back over time, in equal monthly payments.
These loans are available in amounts from $250 to as much as $35,000, depending upon your ability to repay, and loan terms can range from three months to six years.
Loans from $500 to $10,000
Receive a loan decision in minutes
Get funds directly to your bank account
Use the loan for any purpose
| Loan Amount | Interest Rate | Loan Term | Loan Example |
| --- | --- | --- | --- |
| $500 to $10,000 | 5.99% - 35.99% | 3 to 72 Months | See representative example |
CashUSA.com is a trusted network of lenders that offers loans from $500 up to $10,000 and accepts applications from borrowers with all types of credit. Simply complete the fast and secure online form and you could be connected to a lender within minutes.
To qualify, you must be at least 18 years old and a U.S. citizen or legal resident. You also need to earn at least $1,000 a month, have a checking account where the money can be deposited, and provide a valid email address and phone number. If approved, you could have the cash you need within 24 hours.
Loans from $250 to $5,000
Cash deposited directly into your account
Get money as soon as tomorrow
Bad credit OK
More than 750,000 customers since 1998
| Loan Amount | Interest Rate | Loan Term | Loan Example |
| --- | --- | --- | --- |
| $250 to $5,000 | Varies | Varies | See representative example |
CreditLoan offers loans from $250 up to $5,000 to people with bad credit. The company works with credit-challenged borrowers to ensure they have the best chance of getting approved for a loan they can afford. Loan terms and rates will vary, but if you're offered a loan by one of the lenders in the network, the APR and loan terms will be clearly spelled out in the offer.
When you receive a loan offer and review the terms, you're under no obligation to accept it; but, if you do, you could have the proceeds deposited in your checking account in just one day.
Loans from

$500

to

$10,000

Get connected with a lender
Simple form & quick funding
Get your money as soon as next the business day, if approved
| Loan Amount | Interest Rate | Loan Term | Loan Example |
| --- | --- | --- | --- |
| $500 to $10,000 | 5.99% - 35.99% | 3 to 60 Months | See representative example |
Bad Credit Loans is a lender network that specializes in loans for people with negative marks on their credit profile. Offering loans from $500 up to $5,000 with payment terms from three months to five years, this company has been helping people with bad credit get the cash they need since 1998.
There is no cost to request a loan, but you must meet the minimum requirements of being a U.S. citizen who is 18 or older, have a bank account where the loan proceeds will be deposited, and provide a valid email address and phone number. If you qualify and are offered a loan, you could have your cash within 24 hours or less.
Loans from

$500

to

$35,000

Large lender network
Fast loan decision
Use the loan for any purpose
Funding as soon as one business day, if approved
| Loan Amount | Interest Rate | Loan Term | Loan Example |
| --- | --- | --- | --- |
| $500 to $35,000 | 5.99% - 35.99% | 3 to 72 Months | See representative example |
PersonalLoans.com offers a range of fast cash loans, including loans designed for people with bad credit. By filling out the simple online loan request, you could be connected with a lender willing to work with you and your credit challenges.
Loan amounts from $500 up to $35,000 are available, although bad credit borrowers are unlikely to qualify for the highest amounts. If you do qualify for a loan and receive an offer, you can expect repayment terms from three months to six years, and a potential APR of between 5.99% and 35.99%, depending on your credit profile.
Fast Cash Advance Loans
Cash advance loans are generally short-term loans of a few hundred dollars or so, intended to see you through an unexpected financial shortfall. Unlike installment loans, cash advance loans are paid back in full, along with the fees, in a matter of days or weeks — or until your next paycheck.
For this reason, extreme caution should be used in deciding whether this is the right type of loan for you. The fees can sometimes be exorbitant and lead to a cycle of borrowing that's hard to break. If you have no other option than a cash advance loan, consider these reputable lenders.
Short-term loans up to $5,000
Online marketplace of lenders
Funds available in as few as 24 hours
Simple online form takes less than 5 minutes
Trusted by more than 2 million customers
Not available in NY or CT
| Loan Amount | Interest Rate | Loan Term | Loan Example |
| --- | --- | --- | --- |
| Up to $5,000 | Varies | Varies | See representative example |
MoneyMutual is an online marketplace of lenders that will lend up to $2,500 in as little as 24 hours. This lender network offers a variety of loan types, including cash advance loans, to individuals with less-than-stellar credit.
After filling out a simple five-minute form, you could have one or more loan offers in minutes. Carefully review the terms, and if they meet your needs, you could have the cash you need as soon as the next business day. Just pay close attention to the fees and the APR you will be charged, and make sure you can repay the loan in the time required.
Short-term loan of

$100

to

$1,000

Large network of lenders
Loan decision as fast as a few minutes
Funding as soon as the next business day, if approved
| Loan Amount | Interest Rate | Loan Term | Loan Example |
| --- | --- | --- | --- |
| $100 to $1,000 | 200% - 2,290% | Varies | See representative example |
CashAdvance offers short-term loans of between $100 and $1,000 to individuals with bad credit. Of course, the worse your credit is, the more you can expect to pay in interest and fees.
Because of this, you should only consider a cash advance loan as a last resort. Since these loans are of very short duration, the actual APR you pay can run into triple digits or higher. Review the terms carefully and make sure you are able to repay, otherwise, you could find yourself in a cycle of debt that's hard to escape.
The Best Providers of Fast Cash Auto Loans
For most people in our modern culture, having a car isn't just a convenience, it's a necessity. Without a reliable vehicle, we couldn't get to work to earn a living. It would also be tough to get to the grocery store, take the kids to school, or any number of things we take for granted in our daily lives.
If you find yourself without a vehicle, here are some lenders that can help get you on the road again.
Network of dealer partners has closed $1 billion in bad credit auto loans
Specializes in bad credit, no credit, bankruptcy and repossession
In business since 1999
Easy, 30-second pre-qualification form
Bad credit applicants must have $1500/month income to qualify
| Interest Rate | In Business Since | Application Length | Reputation Score |
| --- | --- | --- | --- |
| 3.99% - 29.99% | 1999 | 3 minutes | 9.5/10 |
Auto Credit Express is part of the largest network of car buying and financing resources in North America. Due to its size and influence, this company can help first-time buyers and even those with bad credit, delinquencies, or repossessions get auto financing.
Auto Credit Express has helped finance subprime buyers through its network of nearly 1,400 active dealerships nationwide since 1999. If you have a monthly income of at least $1,500, it's likely they can find financing for you, too.
Free, no-obligation application
Specializes in auto loans for bankruptcy, bad credit, first-time buyer, and subprime
Affordable payments and no application fees
Same-day approval available
Connects 1000's of car buyers a day with auto financing
| Interest Rate | In Business Since | Application Length | Reputation Score |
| --- | --- | --- | --- |
| Varies | 1994 | 3 minutes | 9.0/10 |
Car.Loan.com has been helping people with all types of credit get financed for almost 25 years. Spend just three minutes filling out the simple online loan request, and you could be one of the thousands of people every day who get connected to local dealerships that work to get you financed.
Whether you have bad credit, thin credit, or no credit, lenders in the Car.Loan.com network can help you get financed with a trusted dealership in your area.
Loans for new, used, and refinancing
Queries a national network of lenders
Bad credit OK
Get up to 4 offers in minutes
Receive online loan certificate or check within 24 hours
| Interest Rate | In Business Since | Application Length | Reputation Score |
| --- | --- | --- | --- |
| Varies | 2003 | 2 minutes | 7.5/10 |
MyAutoLoan.com specializes in helping people with bad credit get financed for a new car, used car, lease buyout, and refinancing. The various tools on its website let you estimate just what to expect if you want to know how much you can qualify for or how much your monthly payment may be.
Plus, you can receive up to four loan offers within minutes of filling out the convenient online form. If approved, you could have the funds available to you within 24 hours and be back in the driver's seat.
How Can I Get a Fast Loan with Bad Credit?
So, you're in a tight spot and need a fast loan, but your credit stinks. You know you can make things work, if only you had the cash to see you through this temporary crisis. It's like being stuck on the wrong side of a chasm when all you need is a sturdy log to walk across.
If you're not able to borrow from family or friends and you can't find a cosigner that will take a chance on you, you're left with trying to get approved for a bad credit loan.
But be wary! When a lender knows you have no other options, they hold all the cards. So, does that mean you're out of luck? Not quite. Here are some things to keep in mind as you shop around for a fast loan when you have bad credit.
Generally speaking, the worse your credit score is, the more you can expect to pay in interest. Look for the best APR among the offers you receive.
Lenders are required by law to clearly state the APR of any loan they offer you. Even if you're desperate, don't settle for a loan with an exorbitant interest rate.
Watch for fees and penalties that can keep you trapped in a loan. As with the APR, all fees must be clearly put into writing within the loan offer.
Be very careful about any offer to "extend" your loan. A loan extension will often come with penalties and up-front costs that can mean you pay back many times what you initially borrowed.
Regardless of a poor credit score, getting approved for a fast cash loan is possible. Your income is one of the main factors in determining approval. If you meet the lender's minimum income requirements, approval is within reach.
Which Loan Company is Best for Bad Credit?
The best lender for anyone with bad credit is the lender that will work with them to get the best loan possible for their financial situation. As we've mentioned, there are many lenders out there, and the best ones are the lenders that show an interest in their clients' needs.
Of course, there are also lenders that can take advantage of a borrower's credit vulnerability.
There are ways to separate the "good" lenders from the so-called predatory ones. First, the lenders that we've identified in this guide have all been proven to be fair, and have clearly demonstrated honesty and ethics in their business dealings.
If you're unsure about a lender you are considering, here are some ways to do your own reputation check:
Check the BBB ratings for any lender you are considering. Any lender with less than an A rating should be avoided. Most online lenders will proudly display their BBB rating on their website, so if you don't see it, ask.
Check independent reviews for lenders. Don't simply rely on the reviews a potential lender may post on their website; check other resources such as Trustpilot, Consumer Reports, and even Google reviews.
Call a lender's customer service number. If you want to know what kind of company you will be doing business with, check out their responsiveness when you call customer service. You don't need to be an existing customer to ask a question, and it's best to know ahead of time what to expect.
You can also tell a lot simply by checking how long the company has been in business. It stands to reason that a company that's been around for 20+ years has to be doing something right.
With a little due diligence, you can get a better idea of how a company does business and treats its customers to help ensure you're choosing the best lender for you.
What Credit Score Do I Need to Get a $10,000 Loan?
Since all lenders have their own criteria for making loans, and there are so many factors in any individual's financial profile, there's no definitive answer to the question of what credit score you would need for a $10,000 loan.
Lenders that make installment loans in amounts this large are certain to be very careful about who they're lending to. Generally speaking, if you need a $10,000 loan, you will need to have a very good — if not excellent — credit score. But this doesn't necessarily mean you're out of luck if you have bad credit.
A good FICO credit score is considered to be between 670 to 739, and a very good score is between 740 and 799, according to Experian. Anything above that is considered exceptional.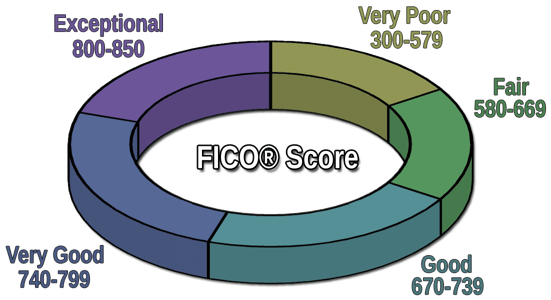 If this leaves you on the outside, but you still need a loan in the $10,000 range, consider these options.
Enlist a co-signer with a good credit score that's willing to sign for you. This is risky for them, of course, since they would be on the hook if you default. However, if you're able to find a person who trusts you and can afford the risk, this is one possibility.
Minimum income requirements are another qualification for a loan. With a high enough income, a lender may overlook a low credit score. Look for lenders that are willing to consider alternative sources of income, perhaps a combined income of you and your spouse.
Consider getting a secured loan. The types of collateral a lender may accept to secure your loan include valuable art or collectibles, real estate, ownership stakes in a business, or other similar items of value. Alternative lending sources are the best bet for loans like this.
The above suggestions should help you get approved for a high-dollar loan if you have bad credit.
Get Fast Approval with a Lending Network
In the past handful of years, an interesting phenomenon has taken hold in the online lending industry. The concept of lending networks has risen, and it's been a primarily positive development for lenders and consumers alike. Lenders can now make fast cash loans to individuals up and down the credit scale.
By banding together and creating a single marketplace of individual lenders, the entire lending network becomes stronger than the combined total of independent companies. That's because costs are now shared among the group, the risk is spread out, and lenders can take advantage of the scale and reach of the network without the expense of growing that large individually.
Another advantage is that lenders can diversify their loan portfolios by selecting borrowers that meet certain criteria at any given time. The advantage to borrowers is that each lender within the network competes for their business, which means better rates and terms.
All the lenders we've identified in this how-to guide are members of and participants in lender networks. That makes it easier for loan applicants to receive multiple offers simply by filling out a single online request. In the end, this leads to more loan types, more competitive loan offers, and greater flexibility for anyone who needs a loan.
Advertiser Disclosure
BadCredit.org is a free online resource that offers valuable content and comparison services to users. To keep this resource 100% free for users, we receive advertising compensation from the financial products listed on this page. Along with key review factors, this compensation may impact how and where products appear on the page (including, for example, the order in which they appear). BadCredit.org does not include listings for all financial products.
Our Editorial Review Policy
Our site is committed to publishing independent, accurate content guided by strict editorial guidelines. Before articles and reviews are published on our site, they undergo a thorough review process performed by a team of independent editors and subject-matter experts to ensure the content's accuracy, timeliness, and impartiality. Our editorial team is separate and independent of our site's advertisers, and the opinions they express on our site are their own. To read more about our team members and their editorial backgrounds, please visit our site's About page.