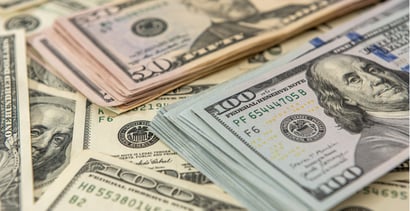 Cash loans with no credit check let you break out of "credit jail," that harsh, forbidding place for folks who've royally screwed up their financial reputations. Credit jail is teeming with people whose bad credit score makes borrowing difficult or impossible. 
It may take years to repair your damaged credit and regain access to traditional loans. Until then, you can meet your emergency cash needs by borrowing from lenders that don't perform a hard credit check when you request a loan. 
Online lending networks for bad credit are the primary subjects of this review. They perform a soft credit check to match you with lenders so that you can see which loans you may qualify for before applying. Although they can't guarantee final approval of a bad credit loan, the networks can save you time and energy by pointing you to the lenders most likely to OK your loan. 
We'll also consider other emergency loan sources that don't bother with any credit checks, relying instead on factors such as income and collateral. Read on to learn how the right lenders can overcome your confinement in credit jail.
Payday Loans With No Credit Check
Payday loans provide cash to folks with a steady income source from a job or government benefits. We review two lender-matching websites that can prequalify you for a payday loan without hard credit checks. 
Moreover, the direct lender they recommend may also forego credit checks, instead relying on proof of income to approve a high-interest, short-term loan.
MoneyMutual can connect you to a direct payday loan provider without a hard credit check. You can collect your money as quickly as the next business day after you receive final loan approval. MoneyMutual is not available in Connecticut and New York.
CashAdvance.com deals exclusively with payday loans. The online loans on its network provide quick cash to borrowers with a suitable income source. To prequalify for a loan, you must be a US citizen, at least 18 years old, with a bank account, email address, and phone number. 
Installment Loans With No Credit Check
These five lending networks can arrange a signature loan for consumers with all types of credit, from excellent to bad and even no credit at all. They don't perform hard credit checks to prequalify you for a cash loan, and you can receive multiple offers by submitting a single loan request. 
Ultimately, the direct lenders on their networks may perform a hard credit check, but many also consider other factors when reviewing loan applications. 
CashUSA.com can hook you up with a lender willing to let your borrow up to $10,000. You must be at least 18 years old, legally reside in the United States, earn a specified amount of income per month, and have a valid phone number, checking account, and email address. Although the loan term may vary, CashUSA.com never charges you for its services.
The BillsHappen® network of bad credit loan providers can deposit cash into your bank account as soon as the next business day. The company may present you with multiple loan offers ranging from $500 to $5,000. BillsHappen.com won't check your credit when prequalifying your loan request.
When you need cash immediately, CreditLoan.com may be able to find you a same-day online loan if you apply early in the day. The company welcomes subprime borrowers seeking personal or payday loans. CreditLoan.com's long track record attests to the company's stability and service, helping all types of consumers borrow money with minimal red tape. 
BBadCreditLoans.com prequalifies consumers for personal loans ranging from $500 to $10,000. The network can connect you to installment loan lenders that welcome all borrowers who meet their age, residence, and income requirements. Applicants also need a verifiable email address, checking account, and phone number.
PersonalLoans.com may be able to find you a quick loan offer for up to $35,000. Your loan amount depends on your income, credit history, and applicable state law. PersonalLoans.com's lender network provides installment loan offers from online lenders, banks, and peer-to-peer marketplaces. 
The 24/7 Lending Group is another lending network that uses a soft credit check to prequalify you for a loan. Applicants with really bad credit shouldn't expect to be approved for the top loan amount offered, but they may be able to get approved for a small loan with no credit check.
Alternative Cash Loans With No Credit Check
Your credit score plays no role in the loans these alternatives provide. Instead, the lenders require you to pledge collateral property or cash to guarantee loan repayment. 
The price of forgoing a credit inquiry is the potential loss of your collateral if you fail to repay on time. This approach works by shifting default risk from the lender to the borrower. 
9. Pawnshop Loans
If you ever visited a pawn shop, you saw shelves, racks, and cages of items that once collateralized loans. Borrowers brought in those items and received 30 to 50 cents on the dollar and a pawn ticket for reclaiming property before a specified due date. 

Pawnshop loans are expensive, with triple-digit APRs and additional fees. They give you a way to quickly convert your cameras, watches, musical instruments, guns, jewelry, and other merchandise into cash without selling your property. That task falls to the pawnbroker if you fail to redeem your ticket before the end of the repayment term. 
Pawnshops don't have many requirements for making credit check loans. Borrowers must be 18, have a valid state ID, and provide their Social Security number.
10. Credit Card Cash Advances
If you have a credit card, you may be able to take out a cash advance if you need cash in hand. Simply bring your card to the nearest ATM or bank teller to request the cash advance. 
Cash advances are usually capped to a percentage of your available credit limit or a fixed amount, and they usually charge interest rates higher than that of purchases. Interest begins accruing on the day you withdraw the money.
Credit cards provide the added benefit of reporting your payments to at least one credit bureau. It's the fastest way to convert your timely payments into a higher credit score.
11. Car Title Loans
You can get a car title loan if you're willing to put your fully paid vehicle on the line. Most lenders don't require a credit inquiry to approve a title loan. Instead, you put up the car's title as collateral and grant the lender a lien, enabling it to repossess your vehicle if you fail to resolve your loan by the end of the repayment term.

Alarmingly, 20% of title loans result in repossession. Compound this risk with astronomical interest rates and short repayment periods, and you have good reason to avoid title loans. 
You can usually borrow a quarter to a half of your car's value through a title loan. Loans can range from $100 to $10,000 or more.
If you're willing to withstand a credit check, you may prefer a cash-out auto loan to a title loan. Cash-out refinancing unlocks your car's current value. You sign a new loan agreement for more than your current balance, use part of the proceeds to pay off the old loan, and pocket the difference. 
As with a title loan, cash-out refinancing can result in repossession if you don't repay on time. However, cash-out refinance loans cost less and allow you up to eight years to repay. Online auto loan networks, including Auto Credit Express, charge nothing for their services and can connect you to multiple lenders in your area.
12. Loans From Friends and Family
Your friends and family may be willing to lend you money when you need cash fast. Often, these loans don't carry any interest charges and may have lax repayment deadlines. But beware, failing to repay the loan can ruin your relationship with the lender.
For everyone's sake, you may want to formalize this kind of loan with a promissory note specifying the loan term and interest rate. Each party will understand the loan instead of relying on assumptions and verbal agreements. 
13. Cash Advance Apps
Cash advance apps give workers a low-cost alternative to payday loans. These mobile apps can provide you with a small loan (as much as $500) to tide you over until your next payday. They charge low interest rates or fixed fees, and some are entirely free to use. The most popular include:
Dave: This app offers payday advances of up to $250 without a fee. Dave charges no interest and doesn't check credit. An optional service lets you report rent and bill payments to each major credit bureau.
Earnin: You can receive a small loan by linking your checking account and electronic timesheet to the Earnin app. Fees are optional. You can initially borrow up to $100, but the limit can eventually rise to $500.
Possible: This mobile app advances up to $500 that you repay on your next payday. Possible doesn't check your credit, instead relying on your work history and pay schedule to approve your loan.
Even: You can borrow up to 50% of your next paycheck when you sign up for the Even app. Close to a million employees use the app to access pay early, budget their spending, and move excess money into savings.
Brigit: More than three million members use the app to get payday advances of up to $250. It takes only two minutes to join, and Brigit doesn't check credit. For $9.99/month, you get instant cash advances, budgeting tools, account alerts, and $1 million in identity theft insurance.
MoneyLion: This app offers multiple services, including payday advances, mobile banking, credit builder loans, credit score tracking, and investment products. The service is free, but you can expedite your advances for a small monthly fee.
DailyPay: The app manages more than $2 billion to support employees who want cash advances. You can access up to 100% of your money as you earn it. A small fee applies to each instant transfer. 
PayActiv: More than 2 million employees use PayActive to receive payday advances. Fees vary from $0 to $2.99 per transaction, depending on the speed and destination of the transfer. The app helps users budget and save their money.
We encourage employers to offer a paycheck advance app to their workers. Companies can use an app's benefits to recruit and retain employees, and employees get an inexpensive alternative to loans from a payday lender.
Why Do Lenders Perform Credit Checks?
Lenders rely on credit checks to reduce the risk of lending to borrowers who are likely to default on their loans. The stakes are high, as it's hard for a lender to stay in business if it must repeatedly pay for collection services or charge off loans.
FICO, the dominant credit score provider, uses a scale of 300 to 850 to predict the likelihood of a lender defaulting on a loan within the next two years. The lower your score, the greater your risk of defaulting on a loan.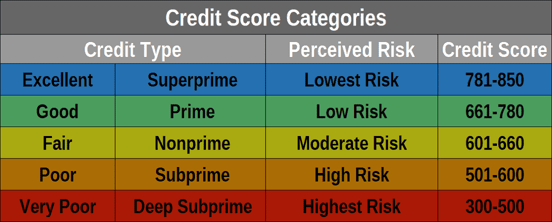 Credit checks give lenders access to an applicant's credit score and credit history, as compiled by the three major credit bureaus (Equifax, Experian, and TransUnion). Given the stakes involved, it's pretty remarkable for a lender to offer a loan without a credit check. 
How Do No Credit Check Loans Work?
Most loans operate similarly, with or without credit checks: You fill out a loan application and wait for the lender's decision. Lenders look at the available information to decide whether to approve a loan, how much it's willing to lend, and what rates and terms to apply. 
Online loans from networks of personal loan (or signature loan) providers don't perform hard credit checks when prequalifying borrowers. If you receive preapproval, expect the recommended direct lender to pull your credit when you apply.
You can also use online networks to arrange a payday loan. Typically, this type of loan requires no credit checks. Neither do most cash advance apps and title loans.
If approved, you sign a loan agreement, collect your money, and assume the contractual obligation to repay the loan, including interest and fees. For a secured loan, the lender collects cash or collateral property (either the property itself or a lien on it).
No credit check loans remove one data source — credit reports — that lenders use when reviewing loan applications. In place of a hard credit check, lenders rely on other applicant data, including details about employment, income, debt, housing costs, etc. 
Most payday loans online do not require a credit check. The payday lender relies on your employment details, including your work record and the size and timing of your paychecks. Providers of property-backed loans must verify the collateral's value and whether any liens apply. 
What Cost Can I Expect to Pay on a No Credit Check Loan?
When you take out a loan, you assume the responsibility to repay the amount you borrow plus interest and fees. Lenders generally charge more for unsecured, no credit check loans, reflecting the additional risk of lending without the benefit of a credit report.

On the other hand, secured loan offers are generally cheaper than their unsecured cousins, with or without a credit check.
Interest Rates
Lenders express the interest they charge as an annual percentage rate (APR) or annual percentage yield (APY). The former ignores the effects of compound interest; the latter includes it. APRs and APYs may also incorporate specific fees. 
The APRs on personal loans and credit card advances max out at 36%, compounded daily. Payday, title, and pawnshop loans charge three- to four-digit interest rates. 
Do not be confused by the term "finance fee" applied to a short-term loan. Finance fees are just interest rates expressed as a lump sum.
Payday apps are relative bargains, charging little or no interest for modest cash advances.
Fees
Fees add to loan costs. Personal and title loans charge an origination fee that adds 3% to 5% to your borrowing costs. Credit cards charge a similar fee per cash advance.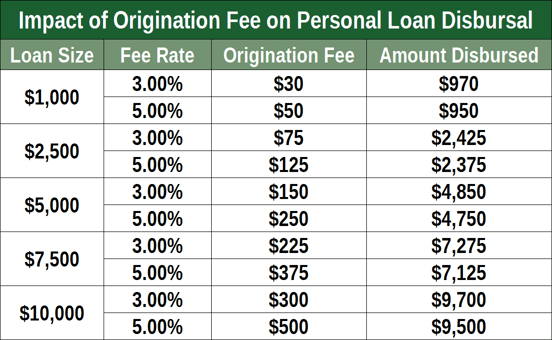 Most loans impose fees for late payments and returned checks. You may also run into processing and transactional fees that further increase loan costs. Cash advance app fees are usually modest.
Can I Get a Business Loan With No Credit Check?
It's possible to get a business loan without a credit check, but expect high costs and limited options. Your business revenue can replace a credit check, and you may need to link your lender to your business bank account so that it can automatically deduct payments. 
A few ways to get a business loan with no credit check include crowdfunding, bootstrapping, invoice financing, and merchant cash advances.
Considering the high costs of this type of loan, improving your credit before seeking a business loan may be a better option.
What Are the Advantages and Disadvantages of No Credit Check Loans?
As with all loans, those that waive credit checks have their tradeoffs.
Advantages
On the plus side of the ledger, no credit check loans:
Allow consumers with bad, limited, or no credit to borrow money
Do not harm your credit score when you apply
May provide cash quickly to handle emergencies
No credit check loans may be their only borrowing alternative for some folks.
Disadvantages
No credit check loans should be your last resort because they:
Are usually expensive, with high interest rates and fees
May require you to post collateral that you will lose if you default on the loan
May lead to a debt spiral ending in bankruptcy
Your lender will spell out its terms and conditions in a loan agreement. Please read it carefully before signing, lest you expose yourself to unpleasant and costly surprises.
What Are the Easiest Loans to Get Approved For?
Secured loans are generally the easiest to get. Many require no credit check. Pawnshop loans are probably the most accessible, but they are expensive, and you risk losing your collateral if you can't repay them.
If you own a car that you've fully paid off, you can get a title loan without much difficulty. Title loans are expensive and put your vehicle at risk of repossession if you can't make the payments on time.
Workers with steady paychecks can get a payday loan without a credit check. You should expect to pay outrageous interest rates on this type of loan. 
If you already own a credit card, a cash advance doesn't require any additional applications or approvals  —  just a trip to a nearby ATM.
Compare Cash Loans With No Credit Check Online
Cash loans with no credit check are available from several online sources. You can use a lender-matching network to obtain multiple offers for a payday or personal loan. 
Credit cards and title loans are also available online, but pawnshop loans usually require a visit to your local pawnbroker. No credit check loans are an option you can choose when you need a cash loan quickly and have no other alternatives. 
Advertiser Disclosure
BadCredit.org is a free online resource that offers valuable content and comparison services to users. To keep this resource 100% free for users, we receive advertising compensation from the financial products listed on this page. Along with key review factors, this compensation may impact how and where products appear on the page (including, for example, the order in which they appear). BadCredit.org does not include listings for all financial products.
Our Editorial Review Policy
Our site is committed to publishing independent, accurate content guided by strict editorial guidelines. Before articles and reviews are published on our site, they undergo a thorough review process performed by a team of independent editors and subject-matter experts to ensure the content's accuracy, timeliness, and impartiality. Our editorial team is separate and independent of our site's advertisers, and the opinions they express on our site are their own. To read more about our team members and their editorial backgrounds, please visit our site's About page.