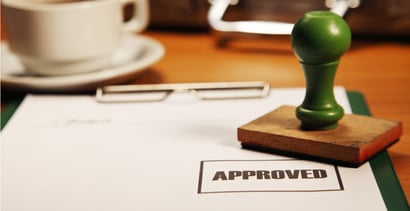 If jumping through hoops to satisfy lenders upsets you, let us introduce you to the easiest loans for bad credit. In today's competitive online environment, lending networks like those featured below welcome consumers with poor credit, limited credit, or no credit at all. 
Our review covers several different loan types. Nonetheless, all the reviewed companies operate similarly, providing no-fee lender-matching services that will save you time and energy. 
Easiest Personal Loans For Bad Credit
These four lending services can match you to the best personal loan providers that specialize in helping subprime borrowers. Small personal loans are a good choice when you want to repay in multiple installments and don't wish to post collateral.
CashUSA.com can instantly prequalify you for a personal loan despite your low credit score. You must be a U.S. resident, age 18 or older, with an after-tax monthly income of $1,000 or more. You also need a valid email address, an active checking account in your name, and a working phone number.
The CreditLoan.com lending network guarantees an instant prequalification decision on your loan request. More than 33 million folks have visited its extensive website that features many tools and resources. CreditLoan.com displays the TRUSTe® seal to affirm its commitment to data security.
BadCreditLoans.com serves subprime consumers who are looking for small personal loans. To prequalify, you must demonstrate you have enough income to afford the required monthly payments. If you prefer extra flexibility, you can apply for a revolving line of credit instead of an installment loan.
PersonalLoans.com can immediately prequalify you for an unsecured personal loan amount of as much as $35,000. You must earn at least $500 per month and own an active bank account in your name to qualify. PersonalLoans.com can also connect you to additional financial services, including credit repair, debt settlement, and credit monitoring.
Easiest Short-Term Cash Loans For Bad Credit
These three matching services can quickly respond when you need a short loan term tied to your pay schedule. The proceeds from approved loans will appear in your checking account as soon as the next business day.
MoneyMutual is our top-ranked network for short-term loans. It can prequalify your emergency loan request quickly and then connect you to an appropriate payday loan provider. To successfully prequalify, you must make at least $800 a month in earnings or benefits.
BillsHappen® guarantees an instant prequalification decision when you request a short-term loan. Its network of payday lenders offers a wide range of loan amounts to accommodate your individual needs. BillsHappen® uses AES 256-bit encryption to help guard your privacy.
CashAdvance.com is the only matching service in this group devoted to short-term payday loans. The amount you can borrow depends on your paycheck, not your personal credit score, which means you can qualify without a credit check. You can prequalify for an emergency loan by earning at least $1,000 a month from a verified employer. Payday loans are not available in all states.
Easiest Auto Loans For Bad Credit
When you have bad credit, you can facilitate your borrowing by posting collateral. Automobiles are excellent forms of collateral from a lender's viewpoint because a lender can repossess your car if you miss a payment. If you are looking for a car loan from a local dealer, check out these three lending networks.
Auto Credit Express is the largest lending network for new and used car loans in North America. Whether you want to purchase a vehicle or refinance your current auto loan, Auto Credit Express can hook you up with a local dealer specializing in subprime loans. It takes only a few minutes to qualify, after which a dealer will contact you to finalize the deal.
The dealer partners on the Car.Loan.com Auto Loan network have closed on over $1 billion in auto loans since 1994. It takes only three minutes to receive loan approval after submitting a short loan request form. The network tries to contact approved applicants on the same day, and it's entirely possible to own your next car before the day ends.
The myAutoloan.com loan-finding service can get you up to four offers within minutes. You can then review each loan option to decide which one works best for you. The network offers many financing options, including new and used car loans, lease buyouts, and refinancing of your current vehicle loan.
Easiest Home Loans For Bad Credit
Homes make terrific collateral. That means you should be able to access a home loan even when your personal credit is terrible. However, some lenders may attach higher APRs to subprime home loans. If you want the best deal, a little comparison shopping is necessary.
eMortgage is our top-ranked provider of subprime loans for purchasing or refinancing residential property. The company employs a network of mortgage lenders to find you suitable loans. It takes only a few minutes to fill out the online loan request form and receive multiple competitive quotes.
FHA Rate Guide is an independent provider of loan information, not affiliated with the Federal Housing Administration or FHA loans. By responding to a few questions, folks can prequalify for FHA loans (or other guaranteed loans) to purchase or refinance a home. The company then will provide you with a list of potential lenders that will review your application for a home loan.
Bank Of America Mortgage is a direct provider of home loans that welcomes bad credit borrowers. You can prequalify for one of its loans without hurting your credit score. You then complete the application process by answering a series of questions. 
Easiest Credit Card Loans For Bad Credit
The following three credit cards market to consumers with low credit scores. These cards can offer credit to folks considered too risky for many other card issuers by carefully formulating their terms and conditions. 
The PREMIER Bankcard® Mastercard® Credit Card offers worldwide acceptance and a modest credit line. The bank that issues this card is a four-time recipient of Mastercard's Performance Excellence Award 
The PREMIER Bankcard® Grey Credit Card is available in your choice of several designs at no additional cost. This card provides a grace period for you to pay your bill without accruing interest on your purchases (See Provider Website for full Terms & Conditions).
Surge® Platinum Mastercard® provides Mastercard Zero Liability Protection to guard you against unauthorized charges. You can access for free your Experian VantageScore to keep track of your credit status. The card's accompanying mobile app lets you make payments, view statements, and check due dates.
What Are the Easiest Loans For Bad Credit?
A bad credit score won't automatically exile you from the credit market, as many types of loans extend credit to bad credit borrowers. Here is a partial list of loans you may be able to obtain despite your poor credit.
Online personal loan: This is a popular choice among subprime borrowers who prefer to repay their unsecured personal loan in multiple monthly installments. You can use the loan proceeds for any purpose, including debt consolidation. Providers of personal loans usually require potential borrowers to meet monthly income targets.
Payday loans: You can obtain payday loans online or at brick-and-mortar storefronts. This type of unsecured loan does not require any particular credit score since it relies on your pay schedule to qualify your loan application. The APRs for payday loans can be astronomical, but they apply to short periods — typically one or four weeks for an emergency loan. You repay this type of loan in a lump sum on your next payday, but you can rollover the loan by paying an extra origination fee. It's easy to get these unsecured loans if you have a steady income, but you should avoid falling into a debt spiral through overuse.

Pawnshop loans: Pawnshop loans are secured loans. You can bring personal property to a pawnshop and walk out a few minutes later with your loan proceeds. Pawnbrokers will lend you a small percentage of your property's value and provide you with a ticket to redeem your belongings by a specified date. You'll forfeit unredeemed property, which the broker will then make available for sale to customers. The APRs on pawnshop loans rival those for payday loans, but pawn loans are even easier to get — you don't need good credit, and you don't need a job. These interest rates are much higher than those from traditional lenders.
Auto title loan: If you own your car outright, you can use it to secure a title loan, so named because you assign your vehicle's title to the lender until you repay the loan. These are expensive loans, and if you miss a payment, the lender can seize and sell your car to make good on the debt.
Home loan: You can get a loan to purchase or refinance a home based on the property's value. Your credit score may impact the APRs offered on some home loans. If you fall behind on your payments, the lender can foreclose your property and force you out of your home.

Payday Alternative Loan (PAL): The National Credit Union Administration (NCUA) developed this type of loan to avoid expensive payday loans. PALs offer a standardized loan term menu to members of participating credit unions. They are much cheaper than payday loans, although they may have stricter limits on the amounts you can borrow. 
Friends and family: A friend or loved one may be willing to lend you money on straightforward terms. While these loans are tempting, be careful about accepting one — failure to repay can poison a personal relationship. 
Credit card cash advance: The hard part of getting a credit card cash advance is obtaining the card in the first place. Once acquired, you can borrow money against your cash advance credit line up to its limit. There is no grace period for a cash advance, meaning interest accrues daily. The APRs on these cash advances cannot exceed 36%. Note that some cards either do not offer cash advances or delay their availability.
Another way to ease loan access is to recruit a cosigner. This is someone who joins you in signing a loan agreement. Both of you are responsible for repaying the loan, and failure to do so will hurt both of your credit scores.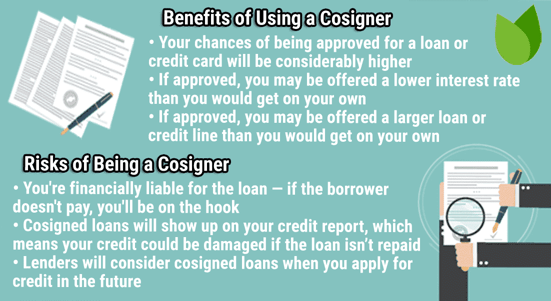 Cosigners must have good credit, which means they have a lot to lose by a loan default. To be fair to your cosigner, only approach them if you are sure that you can repay your loan on time. You may find it beneficial to use a cosigner when applying for bad credit business loans and P2P loans.
What Is Bad Credit?
Technically, bad credit equates to a low credit score. FICO uses a scale ranging from 300 (the minimum credit score) to 850 (a perfect credit). The average credit score is around 711.
Your credit score is poor if it is below 580. On the other hand, a score of 800 or higher represents excellent credit, whereas good scores range from 670 to 739. Very good scores range from 740 to 799, and a fair credit score ranges from 580 to 669.
The major credit bureaus (Experian, Equifax, and TransUnion) are responsible for your credit reports. Each credit bureau applies one or more credit scoring models to calculate your scores based on information they receive from your creditors and lenders.

The upshot is that you can have several different FICO scores due to a couple of reasons:
The credit bureaus do not necessarily share data, so the input to their calculations can vary.
While the scoring models are quite explicit, they leave enough wiggle room to allow the credit bureaus some leeway in their calculations.
If all three credit bureaus assign you a FICO score below 580, there is no doubt that you have bad credit. Many folks fall into this category by not repaying their debts on time. 
A full 35% of your FICO score stems from your payment history. You can lose dozens or even hundreds of points by defaulting on a loan. The damage intensifies if your loan goes into collection, your property undergoes repossession, or you file for bankruptcy.
Missed payments stay on your credit report for seven years. Other adverse events can remain on your reports for up to a decade. The only saving grace is that they all begin to lose their score impact after two to three years.
The key to repairing a low credit score is to adopt creditworthy behavior. It's not rocket science — pay your bills on time and maintain low debt levels. These two actions and a few others can lift your score over time and make it easier for you to borrow money on better terms.
What Credit Score Do I Need to Get a Loan?
You can get some short-term loans (including payday and pawnshop loans) despite having bad or limited credit. Scores are also relatively unimportant for a secured loan, including home loans, car loans, and cash advances from secured credit cards.
Personal loan lenders that serve subprime borrowers tend to concentrate on income rather than credit score. After all, the risk these lenders face is that a borrower will fail to repay a loan. 
Therefore, lenders want assurance that borrowers will have enough income to afford the monthly payment installments. With sufficient income, you may be able to overcome a lender's reluctance to deal with subprime borrowers.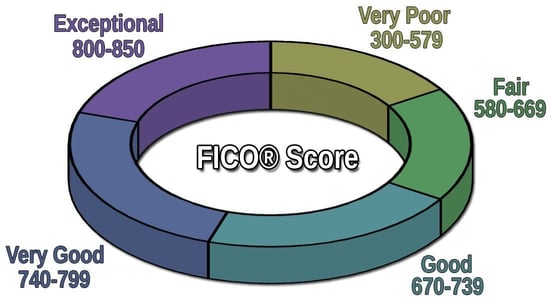 In addition, some lenders take a more personalized approach when evaluating loan applications. Rather than relying mechanically on credit scores, some lenders look at the totality of an applicant's credit history. For example, a lender's judgment may be less harsh if your credit problems occurred five or more years ago. 
Eventually, lenders must decide whether to offer you a loan, and if so, the amount to offer, the interest rate to charge, and the repayment term to impose. Lenders often look beyond credit score by using specific metrics, including your debt-to-income (DTI) ratio.
The DTI ratio helps to quantify the default risk that lenders assume. The ratio's calculation is straightforward:
Add up your mandatory monthly payment commitments arising from existing debt and housing costs. 
Determine your monthly gross (i.e., pre-tax) income, including job earnings and benefits. 
Divide your total monthly gross income into your monthly payments to arrive at your DTI ratio.
For example, if your gross monthly income is $5,000 and your mandatory payments are $2,000, your DTI ratio is 40% ($2,000 / $5,000). 
According to the Consumer Financial Protection Bureau, a 43% DTI ratio is the highest a consumer can have and still qualify for a government-backed loan from a mortgage lender. The maximum DTI ratio varies by lender, with some permitting values as high as 50% or as low as 36%.
The bottom line is that it's impossible to specify a credit score that is too low to permit access to a loan. Nonetheless, borrowing should become easier if you can boost your FICO score above 630.
How Do I Apply For a Bad Credit Loan?
One of the easiest ways to apply for bad credit is through a lender-matching network. Many of the companies featured in this review are lender-matching networks. They operate by prequalifying applicants and then connecting them to one or more direct lenders. 
The prequalification step helps establish whether you meet the minimum requirements for a loan. For example, if you want an online personal loan, the matching services usually require that you:
Be a U.S. citizen or permanent resident
Be age 18 or older
Have a Social Security number or an acceptable substitute
Have a set minimum income
Own an active checking account in your name
Have a valid email account and phone number
The prequalification step does not involve a hard inquiry of your credit file and will not harm your credit score. The online lending services collect your primary data via a short loan request form that you can complete in just a few minutes.
If you prequalify, the lending service will transfer you to a direct lender on its network or present you with links to multiple lenders. You can submit a complete loan application with more detailed information about your finances if you want to proceed. 
The lender will then render a decision, usually in no more than a few minutes, and possibly offer you a loan. The lender will produce a loan agreement containing all of the rates and terms. Read carefully before signing, lest you later be surprised by terms you did not expect. 
Typically, the direct lenders on the online personal loan networks will deposit your loan proceeds in your checking account as soon as the next business day. 
The online lender matching networks use similar procedures to get you a payday, automobile, or home loan. A standard set of factors apply to the network lenders:
They do not offer loans. 
They save you time by distributing your loan request form to multiple direct lenders.
They may connect you to a direct lender or offer you links to multiple lenders.
They do not charge you for their services.
They do not perform hard pulls of your credit. Instead, they may do soft pulls that do not harm your credit.
They can prequalify you for a loan but do not guarantee you'll receive final loan approval.
May skew their recommendations based on the compensation they receive from direct lenders.
You are under no obligation to pursue any loan that a lender-matching service recommends. So you have nothing to lose and a lot to gain by using a matching service.
Bank Of America Mortgage is the sole direct lender in this review. We also mention payday alternative loans (PALs), which credit unions offer directly to their members. Traditional lenders like banks and credit unions, although similar, differ in several ways.
Which Loans Help Me Build Credit?
Generally, only loans that require a hard credit inquiry will help you build credit because only this type of loan reports your payments to one or more credit bureaus. The list includes:
Personal loans
Home loans
Car loans
Payday alternative loans
Credit card accounts
Many creditors serving subprime consumers make a point of distributing your payment information to all three major credit bureaus. The credit scores that result from triple reporting help you build credit faster and more efficiently.
You benefit when all three scores rise simultaneously, as they all indicate your commitment to better financial habits. If one score fails to move, you'll need to learn why and correct the problem.
You can investigate why you have low or inconsistent credit scores by ordering free copies of your three credit reports from AnnualCreditReport.com. 
Your reports may contain needless errors. If you find mistakes, you can file disputes with the credit bureaus to fix or remove the erroneous information.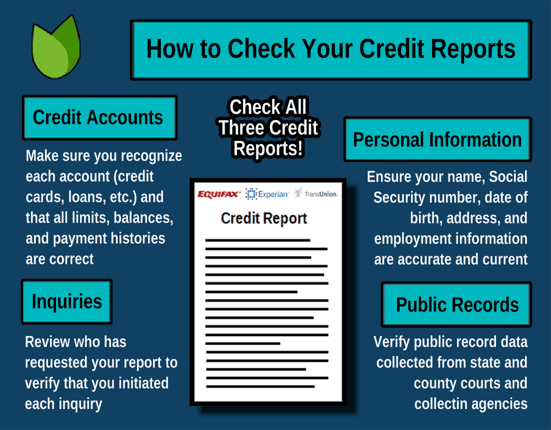 You can perform credit repair as a DIY task, but you may prefer to hire a credit repair company to challenge items in your reports that are damaging your scores. The better credit repair agencies charge between $50 and $150 per month, and most customers subscribe for four to six months.
How Do I Compare Bad Credit Loan Offers?
Start by deciding which loan type is right for you. Then, check our reviews of the appropriate loan type for the companies that interest you. You can then click on the APPLY HERE links to learn more information and apply for a loan.
When comparing loans from competing lenders, pay attention to essential items, including:
The interest rate, expressed as an annual percentage rate (APR)
Origination fee and other costs that pollute the loan
Repayment terms
Penalties for late payments
Prepayment penalties
Collateral requirements
It may sound painful, but you should read the loan agreement in its entirety for each loan offer you receive before signing it. All sorts of nasty surprises may lurk therein, and they take precedence over any verbal commitments you may receive. 
Can I Get a Loan Without a Credit History?
Several types of loans are available to consumers with no or limited credit. These loan types include:
Car purchase loans and title loans: The car you buy collateralizes the secured loan, which means the lender can repossess the vehicle if you fail to repay the secured loan. The presence of collateral allows dealers to finance an auto title loan with little risk.
Mortgages: A mortgage may represent your first use of credit. The home's value will help the mortgage lender determine the amount you can borrow, notwithstanding your lack of credit history.
Payday loans: These loans depend on your paycheck, not your credit history.
Pawnshop loans: The property you hock does all the talking. The pawn dealer usually cares not a whit about your credit history.
Secured credit cards: These provide a classic method for establishing credit. Your security deposit shields the lender from risk should you default on an unpaid balance.
Student credit cards: Issuers design these cards for young people who do not necessarily have a credit history. One must surmise that issuers are more willing to take risks with students than with the general public. 
Federal student loans. These student loans are from the federal government and do not require borrowers to have a credit history. Private student loans are different and often hinge upon the borrower's credit history.
Payday alternative loans: Some credit unions may be willing to issue PALs to members who lack a credit history.
Personal loans are the hardest to get among the reviewed loan types if you have no credit history. Although we don't cover the topic, a secured personal loan market does exist and may help you.
Compare the Easiest Loans For Bad Credit Online
We hope our review of the easiest loans for bad credit has heightened your awareness of the many options open to you. Anyone can find themselves with bad credit sometime in their lives. Your low credit score does not cut you off from the loan market. It just makes it more expensive. 
You'll benefit most by choosing a lender that reports your payments to the credit bureaus and then repaying on time, every time. Doing this should help your credit score improve over time, flinging open the doors to cheaper credit and a better lifestyle.
Advertiser Disclosure
BadCredit.org is a free online resource that offers valuable content and comparison services to users. To keep this resource 100% free for users, we receive advertising compensation from the financial products listed on this page. Along with key review factors, this compensation may impact how and where products appear on the page (including, for example, the order in which they appear). BadCredit.org does not include listings for all financial products.
Our Editorial Review Policy
Our site is committed to publishing independent, accurate content guided by strict editorial guidelines. Before articles and reviews are published on our site, they undergo a thorough review process performed by a team of independent editors and subject-matter experts to ensure the content's accuracy, timeliness, and impartiality. Our editorial team is separate and independent of our site's advertisers, and the opinions they express on our site are their own. To read more about our team members and their editorial backgrounds, please visit our site's About page.