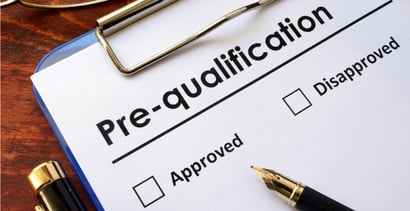 If you're wondering how to prequalify for a loan with bad credit, you'll be happy to learn that it's easy — maybe much easier than you thought. Usually, all you have to do is answer a few questions online to receive a quick credit decision. 
Although prequalification doesn't guarantee final loan approval, it's a smart way to find out if you're in the running without harming your credit score. The process is quick and convenient, especially when you use one of the online services we review below.
The Easiest Way Is to Prequalify Online
You have options when it comes to prequalifying for a bad credit loan. We review our top loan options for personal, auto, and home loans designed specifically for consumers with a less-than-perfect credit history. 
Best of all, you can choose an online loan option from the comfort of home and instantly learn whether you prequalify for one.
How to Prequalify For a Personal Loan With Bad Credit
The easiest way to apply for a poor credit score personal loan is to use a lender matching website. These online services work with networks of lenders that are happy to work with borrowers of every credit type, including those with low credit scores or no credit history at all.
We rank the following three services the highest among the online personal loan networks we regularly review. Each can prequalify you despite your troubled credit profile, and none will charge a fee for their service.
Short-term loans up to $5,000
Online marketplace of lenders
Funds available in as few as 24 hours
Simple online form takes less than 5 minutes
Trusted by more than 2 million customers
| Loan Amount | Interest Rate | Loan Term | Loan Example |
| --- | --- | --- | --- |
| Up to $5,000 | Varies | Varies | See representative example |
Personal loans from $500 to $35,000
All credit types are considered and welcome
Simple, no credit impact form
Helping consumers since 2001
4.7 out of 5 Trustpilot rating with 2,000+ reviews!
| Loan Amount | Interest Rate | Loan Term | Loan Example |
| --- | --- | --- | --- |
| $500 to $35,000 | 5.99% – 35.99% | 60 Days to 72 Months | See representative example |
Loans from $500 to $10,000
Receive a loan decision in minutes
Get funds directly to your bank account
Use the loan for any purpose
| Loan Amount | Interest Rate | Loan Term | Loan Example |
| --- | --- | --- | --- |
| $500 to $10,000 | 5.99% – 35.99% | 3 to 72 Months | See representative example |
Applying is simple. You fill out a short loan request form and receive an immediate prequalification decision. If you prequalify, the lending service will automatically connect you to one or more personal loan lenders where you can quickly finish the online credit application and receive an instant credit decision.
If the lender approves your credit application, you'll be given all the loan details, including the loan size, APR, loan term, and the monthly payment amount. After reading and e-signing the loan agreement, you can expect the lender to deposit your money in your bank account as soon as the next business day.
How to Prequalify For an Auto Loan With Bad Credit
Lining up your auto financing first is convenient if you are shopping for a car.
You can request a bad credit auto loan online by providing some basic information, including your monthly income, credit score, monthly debt payments, and any garnishments on your income. The bad credit auto loan services we've reviewed can then prequalify your loan request and estimate a preapproved amount in under a minute.
Nowadays, many auto lenders are competing for your business. Each of these three top-rated lending networks can arrange auto financing regardless of how low your poor credit score may be.
Network of dealer partners has closed $1 billion in bad credit auto loans
Specializes in bad credit, no credit, bankruptcy and repossession
In business since 1999
Easy, 30-second pre-qualification form
Bad credit applicants must have $1500/month income to qualify
| Interest Rate | In Business Since | Application Length | Reputation Score |
| --- | --- | --- | --- |
| 3.99% – 29.99% | 1999 | 3 minutes | 9.5/10 |
Auto loan amounts of up to $150,000
Prequalify in minutes without impacting your credit score
Refinancing loans save an average of $191 per month
125% financing available for cash-out refis
PenFed Credit Union membership required but can be applied for at the same time as your loan
| Interest Rate | In Business Since | Application Length | Reputation Score |
| --- | --- | --- | --- |
| 5.19% and up | 1935 | 5 minutes | 9.5/10 |
RefiJet helps people lower their monthly auto payment by an average of $150 a month*
Pre-qualifying for a refinance auto loan does not impact your credit score
Nationwide network of lenders
We present you with options from lenders that fit your situation
| Interest Rate | In Business Since | Application Length | Reputation Score |
| --- | --- | --- | --- |
| Varies | 2016 | 5 minutes | 9.0/10 |
If you want to go forward, you'll be switched to the website of a local auto lender, typically an independent bad credit car finance dealership that specializes in auto loans for folks with bad credit. You can then complete your application and receive final approval, subject to the lender's inspection of your vehicle. 
How to Prequalify For a Mortgage With Bad Credit
It's standard procedure to prequalify with a mortgage lender for a given loan amount  — including with an FHA loan or a VA loan — when you go shopping for a home. 
As with auto loans, it's customary to line up mortgage preapproval before bidding on a property. The home you buy collateralizes the mortgage, which you repay in monthly installments. 
The following three companies can help you obtain mortgage preapproval. Because your home secures the loan, a bad credit score is not an obstacle to mortgage preapproval.
America's largest mortgage lender
The entire process is completed online
Options for new mortgages and refinancing existing mortgages
Award-winning customer service and cutting-edge digital platforms
More than 90% of clients would recommend us
| Interest Rate | In Business Since | Application Length | Reputation Score |
| --- | --- | --- | --- |
| Varies | 1985 | 5 minutes | 9.5/10 |
Best for cash-out refinance
Utilize your home equity with America's #1 lender
eClosing allows customers to close electronically, greatly speeding the process
A+ rating with the BBB
Receive cash for home improvements, college tuition, or paying off debt
24/7 access to your loan through the Rocket Mortgage app
| Interest Rate | In Business Since | Application Length | Reputation Score |
| --- | --- | --- | --- |
| Varies | 1985 | 5 minutes | 9.5/10 |
Get today's mortgage rates from the top mortgage lenders and banks
Easily compare and choose mortgage lenders with no obligations or fees
Review current mortgage rates side by side
Pick mortgage lenders that meet your specific needs
Compare rates from pre-qualified and approved mortgage lenders — 100% online, 100% free
| Interest Rate | In Business Since | Application Length | Reputation Score |
| --- | --- | --- | --- |
| Varies | 1979 | 4 minutes | 8.5/10 |
A mortgage is an amortizing loan with fixed payments in which the principal portion grows over time.
What Is a Loan For Bad Credit?
Low credit scores signal bad credit, which is normally a stumbling block when applying for a loan. A loan for bad credit is designed to work around a low credit score. In the FICO credit scoring model, bad credit is a minimum credit score of 580 within the 300 to 850 score range.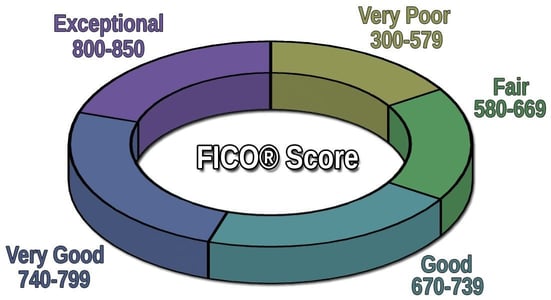 Collateralized loans are much easier to get, even when your credit is bad. The value of the collateral (i.e., your home or car) secures the loan and reduces the risk that the lender will lose money if you fall behind on your payments. 
If you default on an auto loan, the lender can repossess the car and recoup its money by selling it to somebody else. As for a mortgage, the lender can foreclose on your home and then take possession. In short, collateralized loans shift the risk from the lender to the borrower. 
How Do I Know If I Qualify For a Loan?
You need to be clear about the difference between prequalifying and qualifying for a loan. If you choose to first prequalify for a loan, you'll need a positive decision before reaching the qualification step, bearing in mind that successful prequalification does not guarantee you'll be approved for the loan.
Prequalifying is the easier of the two and is based on generally lenient requirements. Its purpose is to eliminate ineligible loan requests based on the minimum acceptable criteria for the type of loan. 
For example, to prequalify for a personal loan from one of the reviewed lending networks, you'll have to be at least 18 years old, a U.S. citizen or resident, and have a checking account, phone number, and email address. You also must receive a monthly income sufficient to afford the loan.
Mortgages have their own prequalification criteria, as do auto loans. In both cases, the property collateralizes the loan amount.
The online networks collect basic information and provide an immediate prequalification decision — you'll know instantly whether the lending service can match you to a direct lender and transfer you to its website. The direct lender may preload your loan application with the information from the loan request. But in any event, you'll be asked to supply more detailed and extensive information to qualify for the loan.
For example, you may have to supply supporting documentation, such as proof of identity, bank statements, income tax returns, and pay stubs. You may have to provide additional information about any underlying collateral. The type of bad credit loan will dictate what additional information you'll need to supply.
If you meet the qualifying criteria, the lender will probably offer you a loan unless something else prevents it, such as:
You do not agree to the origination fee. Some of these loans require an origination fee or other related charges.
There is inaccurate or incomplete information on your loan application.
The loan offer expires.
There is a problem with the collateral.
You failed to pass a background check.
Your financial circumstances changed after you received prequalification.
The lender is unable to complete the loan transaction through no fault of yours.
You are under no obligation to accept a bad credit loan offer, nor should you until you've thoroughly compared offers and reviewed the written loan agreement. 
What Interest Rate Can I Expect to Pay?
Unsecured loan options such as personal loans are riskier and therefore cost more than collateralized loans. Generally, the lower your credit score, the higher the interest rate you'll have to pay for a personal loan. 
If your credit is bad, you can expect to pay between 20% and 36% in interest for a personal loan, and much more than that for a short-term payday loan. 

Auto loans and mortgages charge less interest, but that's because your collateral is at risk if you default on the loan. Your credit score is less of an issue as long as you can show that the loan is affordable. 
You generally shouldn't expect to pay more than a 30% APR on a collateralized loan unless problems with the collateral make it only marginally acceptable. 
Does Prequalification Hurt My Credit Score?
The lender is likely to pull your credit report when you apply for a loan, which can hurt your credit score. However, a lending service may be able to prequalify your loan request without a hard credit inquiry, leaving the task to the direct lender instead.
To understand the impact of a hard credit inquiry, you must first understand how your credit score is calculated.
FICO credit scores depend on five primary factors. One factor, new credit, is responsible for 10% of your FICO Score. New credit is based on the number of hard inquiries you've experienced in the past year. 
A hard inquiry, or hard pull, occurs when you authorize a lender or creditor to get a copy of your credit reports when you apply for a loan or credit card. All other inquiries are of the soft credit check variety, and they don't affect your credit score. 
You can request a soft credit check on yourself. Soft pulls also arise from potential landlords, employers, and others who are not directly involved in granting you credit.

Because hard pulls indicate your willingness to take on new debt, the credit bureaus interpret multiple hard pulls as potential financial problems, especially if you have little or no credit history. FICO, therefore, marginally lowers your credit score, usually by five to eight points for each hard pull and only for one year, when you receive a hard inquiry. 
Hard inquiries remain on your report for a second year, even though they don't impact your score after the first year.
An exception to the cost of hard inquiries is when they result from rate shopping for a low APR on your loan. The FICO system consolidates multiple hard inquiries that occur within a 30-day period, as may happen when shopping for a home, car, private student loan, or loan from a different lender type.
Do These Loans Help Build Credit?
A loan can build credit if you pay your bills on time. Moreover, the lender must report your timely payments to one or more major credit bureaus for your credit to benefit. Lenders that rely on hard pulls of your credit will generally report your payments to a credit bureau. 
Repaying an installment loan occurs according to a fixed schedule. You aren't given many Brownie points for staying current with your payments, but missing payments can send your score swooning. Contrast this with credit cards that do reward you for repaying your balance quickly.
Getting a loan can also help your credit score if it increases your credit mix. Many consumers enter the world of credit by getting one or more credit cards. Therefore, your first installment loan widens your credit mix, which provides a marginal benefit to your credit score.
In theory, your overall debt levels only enter the FICO calculation through your credit cards. Your credit score partially depends (i.e., 30%) on your credit utilization ratio, which is the sum of your unpaid credit card balances divided by your total credit card limits. 


Installment loans aren't figured into your CUR, so having loan balances should neither help nor hurt your credit score. However, lenders do look at your debt-to-income ratio, which represents your monthly debt payments divided by your monthly gross income. DTI ratios above 36% can hurt your ability to get a loan. 
In sum, repaying a loan on time and keeping your overall indebtedness in check can prove helpful to your credit score.
Can I Get a Loan Without a Credit Check?
You can certainly prequalify for a loan without a credit check. In fact, all the lending networks reviewed above pitch their services on this basis. Things get a little hairier when a direct lender enters the picture.
Almost all direct lenders are likely to check your credit history before applying for a loan. We say almost because certain types of predatory loans, such as a payday loan, pawn loan, and car title loan, do not usually require credit checks.
Virtually all personal loan lenders will pull your credit when you apply. This is why a personal loan is both cheaper and harder to get than a payday loan. 
The lenders reviewed in this article specialize in bad credit loans. It's a good idea to apply to these lenders before borrowing from a no-credit-check lender for several reasons:
You may have a better chance of approval than you'd expect.
If you are approved, the highest APRs from these lenders are much lower than those for no-credit-check loans.
These lenders report your payments to the credit bureaus, allowing you to rebuild your credit. Payday, title, and pawn loans do not report your payments.
The reviewed lenders all provide installment loans, which give you more time to repay and arrange affordable payments. 
Emergencies do occur, and sometimes you may have no choice but to use a no-credit-check loan. In the long run, your best course of action is to work on improving your credit. 
Secured loans, including a home loan, car loan, credit builder loan, or a secured credit card all provide you the opportunity to demonstrate your creditworthiness and boost your credit score.
How Can I Increase My Odds of Loan Approval?
The strategies for gaining loan approval differ for unsecured and secured loan options. An unsecured loan is easier to get if you can increase your income or decrease your non-discretionary spending (that is, your rent or mortgage payment, your existing debt, etc.). 
You can also improve your prospects by enlisting a cosigner for your loan. Lenders usually welcome cosigners because they guarantee repayment if you falter.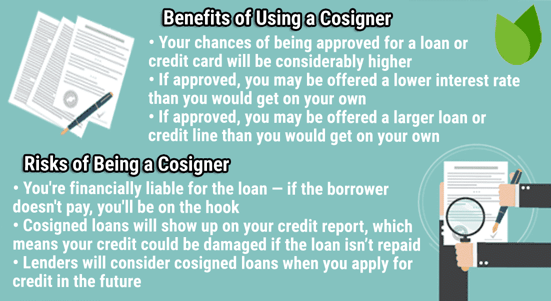 It helps to fix up your credit reports before applying for a loan. You can do this on your own or with the help of a legitimate credit repair company. Either way, by removing inaccurate, unfair, and unverifiable information from your reports, your credit score can receive a significant boost. 
You may also consider a credit builder loan from a credit union if you do not have a credit history. This type of loan is secured by the loan proceeds, which are secured in an account until you repay the loan.
Debt consolidation is another effective strategy. If you have more than one outstanding loan (i.e., personal loan, student loan, pawn loan, credit card balance, etc.), a new debt consolidation loan can help reduce your overall interest cost.
In any case, pay your bills on time, every time, without fail. When it comes to improving your creditworthiness, nothing else is as important.
Compare Loans For Bad Credit Online
In this article on how to prequalify for a loan with bad credit, we've identified several online lenders that focus on consumers with subprime credit. You can get more information and apply to any of these lenders by clicking on our APPLY HERE links. 
Online lending is a very competitive marketplace that strives to work quickly and get you the funds you need as soon as the next business day. By using an online lender matching service, you save time finding an appropriate lender on your own and do so without hurting your credit score. In other words, it's a win-win for the lenders and for you.
Advertiser Disclosure
BadCredit.org is a free online resource that offers valuable content and comparison services to users. To keep this resource 100% free for users, we receive advertising compensation from the financial products listed on this page. Along with key review factors, this compensation may impact how and where products appear on the page (including, for example, the order in which they appear). BadCredit.org does not include listings for all financial products.
Our Editorial Review Policy
Our site is committed to publishing independent, accurate content guided by strict editorial guidelines. Before articles and reviews are published on our site, they undergo a thorough review process performed by a team of independent editors and subject-matter experts to ensure the content's accuracy, timeliness, and impartiality. Our editorial team is separate and independent of our site's advertisers, and the opinions they express on our site are their own. To read more about our team members and their editorial backgrounds, please visit our site's About page.