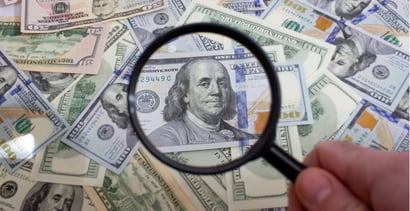 Personal loans with no income verification allow many folks to borrow money even if they don't have a job. The lenders and lending services reviewed here are committed to finding ways to approve loans, and often any reliable source of income will be enough to satisfy their unsecured loan requirements.
Some types of loans depend on collateral rather than income, making them useful (if risky) alternatives for consumers seeking loans.
All Income Accepted | No POI Required | FAQs
Personal Loans That Accept All Forms of Income
While a job is considered a regular source of income, it is hardly the only way for folks to collect cash. Alternative sources, including benefits, alimony, investment returns, student loan proceeds (or other kinds of student aid besides a student loan), etc., all qualify as income that lenders can use to justify approval of requests for an unsecured loan.
While it always helps to have an excellent credit score, you don't need anything near excellent credit to get one of these loans. You also don't have to go through a bank loan officer — if you've ever dealt with a loan officer, you know how difficult it can be.
Short-term loans up to $5,000
Online marketplace of lenders
Funds available in as few as 24 hours
Simple online form takes less than 5 minutes
Trusted by more than 2 million customers
| Loan Amount | Interest Rate | Loan Term | Loan Example |
| --- | --- | --- | --- |
| Up to $5,000 | Varies | Varies | See representative example |
MoneyMutual doesn't lend money to its customers, but rather matches you to a direct lender on its network. You can prequalify if you collect at least $800/month from any reliable source. If you prequalify, MoneyMutual will match you to a suitable unsecured personal loan provider where you can quickly complete the loan application process and, if approved, receive your money as early as the next business day.
24/7 Lending Group is a network of direct lenders offering loans to borrowers of all credit types and incomes. You'll be matched with your best loan options based on the info you provide, and there's no obligation to accept any offer presented to you. The network doesn't perform a hard inquiry to match you with an offer, but the loan provider may.
CashUSA.com can help you get a loan if you collect at least $1,000 per month after taxes. You'll also need to be a U.S. citizen or permanent resident, at least 18 years old, and have a valid email address, phone number, and active checking account. It takes less than five minutes to complete the online loan request form. If you prequalify, CashUSA.com will transfer you to a direct lender where you finish applying, receive an instant decision, and if approved, receive your money as soon as one business day.
SmartAdvances.com can help you get a personal loan offer through its network of direct lenders. To qualify, you must be a U.S. citizen or permanent resident, 18 years of age or older, with a valid Social Security number, regular income from any reliable source, and a valid checking account. If you receive loan approval, your money will be electronically transferred to your financial institution as quickly as the next business day.
Bad Credit Loans specializes in arranging loans on its network for consumers with credit problems. You must have a regular income from any honest source, and you must be a U.S. citizen, at least 18 years old, and have a checking account and a valid email address. Upon lender approval and your acceptance of the loan, you'll receive your cash as quickly as the next business day.
In terms of monthly income sources, all PersonalLoans.com asks is that it be reliable. It also requires you to be a U.S. citizen or resident, at least 18 years old, and have a bank account and Social Security number. Lenders on the PersonalLoans.com network welcome cosigners to help you qualify for a loan and possibly a lower interest rate.
Personal Loans With No Income Verification
Many places can offer you a loan without verifying your income. All you have to do is pledge collateral to secure the loan.
The value of the collateral will usually have to significantly exceed the loan amount. This makes these loans risky because if you can't make the weekly or monthly payment, you stand to lose property worth much more than the amount you borrowed. That's why we generally do not recommend these types of loans when you have no reliable way of repaying them and the interest they charge.
7. Pawnshop Loans
You can bring all sorts of property to a pawnshop to get a short-term secured personal loan. Popular items include cameras, watches, jewelry, electronics, and musical instruments. A pawnshop loan is expensive, and you can easily lose your property if you don't repay the loan by a set date.
By expensive, we mean that you may need to pawn an item worth at least $300 to get a $100 pawn loan to be repaid in one to three months. Monthly interest rates can range from 2% to 12%, in addition to fees of 5% to 20% per month.
We don't like these emergency loans due to high costs and potential property loss. But if you have no viable alternatives, this may be your only way to quickly get emergency loans when you need them.
8. Title Loans
As you may have guessed, a title auto loan is collateralized by the title to your vehicle. If you miss a monthly payment, the lender can repo your car. This kind of auto loan comes with high interest rates and fees.
If there are no outstanding loans on your vehicle, then you can get a title loan for 80% to 90% of the car's value. However, we don't recommend this type of secured loan because approximately 20% of borrowers have their vehicles repossessed.
9. Friend/Family Loan
This may be your only viable option for getting a long-term installment loan without proof of income. These loans depend on your relationship with the lender, rather than a credit check or income source.
You may be able to get a very favorable repayment term, but remember that your relationship is at risk if you don't honor the loan as expected.
We recommend that you use the family and friend loan worksheet available from the Consumer Financial Protection Bureau (CFPB) before asking for a loan. We also advocate that you draw up a promissory note to document the loan term agreement and do everything possible to fulfill those terms.
Can You Get a Loan Without Proof of Income?
Generally, personal loan lenders require some income proof before they will approve a loan. However, you may be able to get a no-income loan if you can show how you will repay it.
There are three types of no income loans:
Stated income loan, verified assets: You can get a stated income loan if you have some income. The income may not be enough to service the loan but is sufficient when combined with verified-value assets you pledge as collateral.
No income loan, verified assets: You have no traditional source of income, but you have enough verified-value assets to serve as collateral for the entire loan.
No income loan, no assets: These are usually reserved for real estate loans where the borrower can demonstrate sufficient rental income.
The Department of Housing and Urban Development lists several types of assets that can be used to collateralize HUD-guaranteed mortgages:
Cash
Cash-value life insurance
Equity in rental property or other capital investments
Lump-sum receipts
Ownership of mortgage or deed of trust
Personal property held as an investment
Retirement accounts
Revocable trusts
Stocks, bonds, and other financial securities
The use of collateral is a critical component of a no-income loan. It reduces the lender's risk and makes it more likely that the borrower's application will be approved.
Can I Get a Loan Without a Job?
You can get a loan without a job, but you cannot get a loan without a source of income. Employment is but one source of income but by no means the only that will qualify you for a loan.
Here are some other sources that an unemployed person can claim to qualify for a loan:
A job offer and acceptance letter
A retirement account or pension
Alimony
Child support
Dividend payments or other investment income
Partner income
Royalty payments
Side gigs or a business startup
Social Security benefits (retirement or disability)
Tip income
Unemployment benefits
Veterans Administration benefits
We don't know whether any lender will accept all of these as income sources, but we're confident that some lenders will accept at least some of these sources.
Brick-and-mortar payday loan storefronts require you to have a job since your next paycheck collateralizes the loan from the payday lender. However, some online payday loan providers may accept another form of guaranteed payment, such as a Social Security check. An online payday lender may charge less than its storefront counterpart.
How Can I Prove My Income if I'm Self-Employed?
Several forms of income documentation are available to self employed borrowers, including:
Bank or credit union statements
Copies of Form 1099-MISC
Financial statements (such as Profit & Loss Statement)
Tax returns
Third-party activity statements for online businesses (from PayPal, Square, etc.)
Often, the biggest obstacle for self employed borrowers is to prove they are running a business rather than a hobby. The IRS offers extensive advice on this topic. As a business owner, you may qualify for a business loan, but any business loan will require significant documentation.
How Can I Prove My Income if I Get Paid Cash?
Cash payments must be documented if you want to prove them as income. There are several vehicles for doing this, including:
Accounting software or spreadsheets
Bank statements
Receipts
Self-generated pay stubs
Statements from payers
Tax returns
By the way, the IRS frowns upon workers who fail to report income, including cash income. The penalties can range as high as 25% of the amount you owe.
How Can I Get an Instant Loan Without Any Documents?
The fastest way to get an instant loan without any documents is to visit a pawnshop or to ask a family member or friend. A title loan requires you to document ownership of the vehicle, and an unsecured personal loan requires that you document some source of income, even if it isn't from a job.
You may be able to get a secured credit card without proving income. If you have one of these, you may be able to get an instant cash advance, and as with all cash advances, no documents are required.
Can I Get a Mortgage Without Proof of Income?
A no-doc mortgage loan, also known as a no-income verification home loan, does not require you to provide income proof to the mortgage lender. This no-doc loan is more like a reduced documentation loan rather than a no-income loan.
While a no-doc loan program was once available based on the reassurances of the borrower, the law has since been tightened. Now, you must show the mortgage lender some evidence of your ability to repay a home loan, but this can include one to two years of bank or credit union statements (sometimes this is called a bank statement loan).
This kind of reduced documentation loan is generally reserved for self-employed individuals who do not want to disclose tax returns.
Be aware that a bank statement loan program often comes with an origination fee. In fact, the origination fee for a loan program can be quite steep, so find out first how much will be charged. Not surprisingly, these loans carry a higher interest rate, which means you'll have to deal with a larger loan payment each month.
Can I Get a Personal Loan Without Collateral?
Yes, but unsecured personal loans usually require proof of income. You are unlikely to receive loan approval without collateral to secure the loan or proof of income to show you can repay the debt. One option already discussed above is to request a loan from a friend or family member.
Review Personal Loans With No Income Verification Carefully
Our review of personal loans with no income verification highlights several online lender-matching services that do not require you to prove employment to get a loan, although you may have to show some form of income. Alternatively, you can get a loan from family and friends, a pawnshop, or a title loan company without proving income.
The easiest way to get a no-verification loan is to pledge collateral that has a value exceeding the loan amount. The bottom line is that even if you have a bad credit history and no job, you still may be able to borrow money if you know where to look.
Advertiser Disclosure
BadCredit.org is a free online resource that offers valuable content and comparison services to users. To keep this resource 100% free for users, we receive advertising compensation from the financial products listed on this page. Along with key review factors, this compensation may impact how and where products appear on the page (including, for example, the order in which they appear). BadCredit.org does not include listings for all financial products.
Our Editorial Review Policy
Our site is committed to publishing independent, accurate content guided by strict editorial guidelines. Before articles and reviews are published on our site, they undergo a thorough review process performed by a team of independent editors and subject-matter experts to ensure the content's accuracy, timeliness, and impartiality. Our editorial team is separate and independent of our site's advertisers, and the opinions they express on our site are their own. To read more about our team members and their editorial backgrounds, please visit our site's About page.