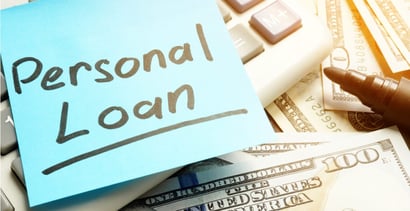 The best pre approval personal loans are the ones that won't make you jump through hoops or force you to fill out long, monotonous loan request forms. Fortunately, we have found several online lending networks that meet those criteria.
After all, a personal loan application can sometimes get a little too personal — asking for every minute detail of your financial and professional life. Even after providing that sensitive information, you may still find your request atop the pile of rejected applications.
But by receiving a pre approval for your loan request, you can increase your chances of getting the loan you need and make it a little easier to fill out a formal loan application. And with the lending networks listed below, you may receive multiple loan offers to choose from.
Top-Rated Personal Loans that Offer Pre Approval
An unsecured personal loan — sometimes referred to as a signature loan — allows you to use your loan proceeds for any purpose you choose. This is different from a specialty loan, such as an auto loan, mortgage, or student loan.
The online lending networks below specialize in providing signature loan options to consumers who have bad credit. Each network partners with many lenders throughout the U.S. that use automated underwriting systems to make loan decisions in a matter of seconds.
When you submit an unsecured loan request to a network, every partnered lender receives your form and can make a near-instant credit decision. If you prequalify, you could receive an email within minutes that contains multiple loan offers to choose from.
Short-term loans up to $5,000
Online marketplace of lenders
Funds available in as few as 24 hours
Simple online form takes less than 5 minutes
Trusted by more than 2 million customers
| Loan Amount | Interest Rate | Loan Term | Loan Example |
| --- | --- | --- | --- |
| Up to $5,000 | Varies | Varies | See representative example |
MoneyMutual maintains one of the largest networks of online lenders and can connect consumers with many different types of loan packages. These short term loans offer competitive interest rates and flexible monthly payment options.
Qualified applicants must be 18 years or older, have an active checking account, and provide proof of current employment and income of at least $800 per month. Individual lenders may have other requirements for loan approval.
CashUSA works quickly to get money to consumers who need it the most. After filling out a short unsecured loan request, you could receive multiple loan offers in a matter of minutes. Once you choose a loan offer, you can complete the final loan paperwork in approximately two hours and have your money within one business day.
To qualify, you must be at least 18 years old and a U.S. citizen or permanent resident with proof of at least $1,000 in monthly after-tax income. You must also have a checking account in your name and provide work and home phone numbers and a valid email address.
While every loan offer you may receive from BillsHappen will have a unique repayment term, loan term, and annual percentage rate of interest, the personal loan lenders that partner with this network pride themselves in offering some of the best terms in the industry.
A qualified borrower will need to provide a valid state driver's license number, Social Security number, home or cellphone number, checking or savings account information, a home address, and employment or benefits income information. Applicants must be at least 18 years old and a U.S. citizen or permanent resident.
CreditLoan.com is one of the oldest online lending networks around. With more than 20 years of experience in connecting borrowers to lenders, this network is a great starting point for consumers who have bad credit.
CreditLoan will not accept applications from consumers who have a pending bankruptcy case. Before you apply for a loan, make certain that your case is fully discharged and that the judge has signed off and completed your paperwork.
As its name implies, BadCreditLoans.com has a dedicated team of partner lenders that only deal in bad credit score loans. To prove its point, the network boasts that it "can help when others can't."
That help comes in the form of a free service that may help you secure a personal loan of up to $10,000 with as many as 60 months to repay your debt. The network allows you to go from loan request to pre approval to final paperwork all online and in a matter of hours.
PersonalLoans.com maintains two distinct networks of personal loan lenders. While one side handles applicants from borrowers who have a fair, good, or excellent credit history, the other handles applications for bad credit loans.
While this may seem like you're being singled out if you have a bad credit score, it actually allows you to work solely with the lenders most likely to accept your loan request and offer a loan term that you can afford.
CashAdvance.com states on its website that its loans "should only be used as last resort options in situations of financial emergency. Make sure to review all terms before agreeing to a loan offer."
That's because a cash advance loan (also known as a payday loan) often comes with very high interest rates and other fees that make them extraordinarily expensive. These ultra short term bad credit loans require repayment — with interest — in one lump sum within 15 to 30 days and can result in severe financial penalties if you are late on your repayment.
Can You Get Pre Approved for a Personal Loan?
Many online lenders now provide a quick and easy way to receive pre approval for your loan before you officially apply. With the lending networks above, this process can take less than five minutes and can give you the peace of mind that you may qualify for the unsecured personal loan you need.
There are essentially four steps to go from loan request to loan funding. Depending on how motivated you are to close your loan, you can complete every step in a matter of hours, and your online lender can forward your loan proceeds to a linked savings account or checking account the next business day.
Submit a loan request: This takes fewer than five minutes with most lending networks. You must complete a short form that asks for your name, address, Social Security number, and the loan amount you're requesting. The lending network will then run a soft credit check under your name that will not impact your credit score. The network sends that information, along with your loan request, to all of its partner lenders. Those lenders use automated underwriting systems to pre approve or decline your loan request. If you qualify, you will receive an email a few minutes after you submit your loan request that may contain one or more loan offers to choose from.
Choose the best loan offer: Study each loan offer carefully. Each will have a different monthly payment, repayment term, and interest rate. Once you choose the offer that best suits your needs, the network will forward you to the lender's website. This will be your last dealing with the network. The online lender may then run a hard credit check under your name, depending on the type of loan you chose. As long as nothing shows up that wasn't obvious during the pre approval process, you will be approved and can begin completing the loan paperwork online. This can take an hour or less to complete.
Finalize your loan and receive your loan proceeds: Once you finish your loan paperwork, the lender will collect the routing information for your checking account or savings account. This is the account that the lender will use to automatically deduct your loan payment each month and where the lender will deposit your money. In most cases, the money will arrive in your account within one business day. The lender may be able to expedite this process via wire transfer for an additional fee.
Make your monthly payments: You will make all of your monthly payments directly to the lender. The network you used to find your lender has no further dealing with your loan. The network does not charge you for its services but instead will collect a referral fee from the lender that funds your loan.
Although we're focusing solely on the best pre approval personal loans today, most lending networks offer loans for other purposes, including an auto loan, a mortgage loan, or a student loan.
In most cases, the process remains the same. Just remember that a larger loan — such as a mortgage — will call for a more in-depth application process and may require far more details about your financial history.
Does a Pre Approval Guarantee That I Will Get a Loan?
As with most things in the financial world, nothing is guaranteed until both parties sign an official loan document.
Loan preapproval means that you meet the general criteria a lender looks for in a borrower. This comes from the soft credit check the lending network performs following your initial loan request.
A soft credit check only shows the basics of your credit report and credit score. Still, this is often enough for a lender to decide whether you qualify.
Once you agree to accept a loan offer, the lender will conduct a full check of your credit report. This hard credit inquiry gives the lender access to your entire credit history, which may reveal something that wasn't obvious during the pre approval process. If that happens, the lender can rescind the loan offer.
Loan pre approval is generally a good indicator of future success if you decide to apply for a loan. But you are not guaranteed loan approval.
Another thing to consider is that pre approvals tend to have an expiration date of 30 days or less. This is because lenders report account information to each major credit reporting bureau every month. If a lender reports something negative under your name after you receive pre approval, your loan chances could be jeopardized.
If you're currently late on a loan or credit card payment, that information will eventually get to your prospective lender and may negate your negotiations. If you are honest about potential negative items that may show up on your report, the lender may give you an opportunity to explain them — which could net you better odds of loan approval.
What is the Easiest Loan to Be Approved For?
Risky loans tend to lose money — and lenders don't like risk. So the easiest loans to qualify for are typically those that remove as much risk as possible for the lender.
Just like in the credit card industry, borrowers can qualify for a secured personal loan and an unsecured personal loan. Both will net you money that you can use in any way you choose, but there's a big difference in the application process.
A secured personal loan is one that has some form of collateral to back the loan. Collateral is something of value that you place as security against any potential loan defaults. In other words, if you stop making payments, the lender can keep your collateral and sell it to recoup some of their lost money.
Lenders like these loans because they offer them a safety net when working with consumers who have a bad credit score. As a result, you will find it easier to qualify for these loans.
Some common forms of a secured personal loan include:
A pawnshop loan: This is where you leave an item of value with the shop owner, who keeps the item until you pay off your loan. If you fail to repay your loan, the item will go into the shop owner's display case for sale.
A title loan: This is where you hand over the title to your vehicle in exchange for a loan. If you repay the loan — with heavy interest — you will get the title back. If not, the lender will take ownership of the vehicle.
A home equity loan: With this loan, you tap into any equity you have in your mortgage. Let's say your home is worth $200,000 and you owe $120,000 on the mortgage loan. That means you have $80,000 in equity that you may be able to tap into.
A payday loan: This is a short term loan that requires repayment in full — with heavy interest — within 15 to 30 days. And instead of securing your loan with a tangible item of value, you're using your next paycheck as collateral. If you don't pay your loan on time, the lender can garnish your next paycheck to get access to its money. If that doesn't work, you will have some hefty penalties added to your debt.
Other common forms of secured loans aren't technically personal loans. An auto loan uses your new vehicle as collateral. A mortgage uses your home as security.
Just remember that the lender typically will not offer a loan for the full value of your collateral. That's part of the risk you take with these loans.
For example, if you go into a pawnshop with a ring worth $1,000, you may only get a loan offer of $650 to $700 for the item. That way, if the lender has to keep the item, it can sell it quickly for less than it is worth to recoup the lost money.
An unsecured loan does not require collateral. If you fail to repay the loan, the lender's only recourse is to sell the debt to a collection agency for pennies on the dollar. That's why consumers who have good or excellent credit receive the best loan terms — they're less likely to default on the debt.
Thankfully, the lending networks above understand that not everyone has great credit. The lenders that partner with these networks all offer unsecured personal loan options to consumers who have bad credit.
Do Pre Approvals Hurt Your Credit?
Pre approvals will not hurt your credit as long as the lender uses a soft credit check to prescreen your application.
By law, a lender cannot run your credit without your approval. But some lenders may still do so once you give them access to your Social Security number. That's why you should never hand over your Social Security number unless you know exactly why the person you're giving it to needs it.
Many lenders will have you sign an approval document that allows them to run your credit. Even then, you should clarify whether the lender intends to run a hard credit check or a soft credit check.
Each credit bureau adds a hard credit inquiry every time a lender pulls your official credit report. Every inquiry lives on your credit report for two years but will only minimally affect your credit score for up to one year.
Lenders expect most consumers to have a few inquiries on their credit report. But when that number starts to climb above three, it can cause slight damage to your credit score. Having many inquiries shows that you regularly apply for credit. Lenders may see that as desperate and decline your application.
A soft credit check does not leave an inquiry on your credit report. In fact, these credit pulls leave behind no trace at all. That is why many lenders use a soft credit check to pre approve applicants for loans.
A soft credit pull only shows the lender a modified version of your credit report. Still, this is often enough to let a lender know whether you qualify for a loan.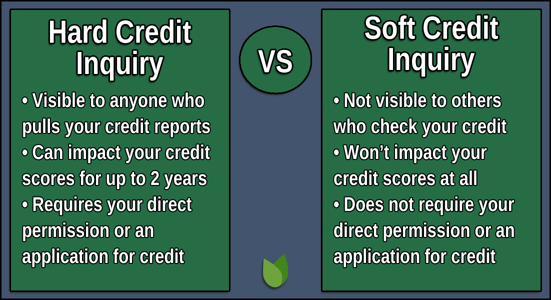 If you receive pre approval and decide to officially apply for the loan, the lender may conduct a hard credit check to see your full credit history, which will result in an inquiry on your credit report.
On rare occasions, your full credit report will show something the soft credit pull did not. If that happens, the lender can rescind its loan offer and the inquiry will remain on your credit report.
How Long Does it Take to be Approved for a Personal Loan?
With the online lending networks listed above, you can typically receive loan pre approval in less than 10 minutes. Most loans can reach the final approval stage within two to three hours.
Online lending networks take your single loan request form and send it to every lender that partners with the network. These lenders use automated underwriting software to scan your request and decide whether you prequalify.
If you're pre approved, you will receive an email from the lending network within a few minutes of submitting your loan request. This email may contain offers from multiple lenders for you to choose from.
If you find an offer that is acceptable to you, the network will transfer you to the lender's website to complete the loan paperwork. Once you've finalized the loan, the lender will transfer your loan proceeds to a linked checking account or savings account. You will receive the money within one business day.
While lending networks allow you to submit a loan request at any time of the day or night, you will find that you can complete the loan process faster if you submit your request on a weekday. This gives the loan officer time to review your request, draft your paperwork, and complete the loan process before the business closes.
Business days are typically Monday through Friday, apart from any holidays. If you complete your loan late on a Friday, your money may not arrive until Monday. Keep that in mind when you're deciding the most convenient time for you to apply for a loan.
How Can I Get a Quick $100 Loan?
Some online lending networks can provide fast approvals for loans as low as $100, but you may have to wait one business day to receive your money into a linked bank account.
If you need a small cash loan with a quick payout, your best bet is to consider a secured loan from a local lender. This may mean checking with a nearby credit union or applying through a payday lender.
One safe option is to see whether a local credit union offers Payday Alternative Loans (or PALs). While these loans typically range between $200 and $1,000, some credit unions offer a newer version of the loan, called PALII, that has no minimum loan amount requirement.
A PAL requires you to be a member of the credit union — though PALII allows you to create an account at the time of your loan application. You must also repay the debt in between one and six months.

The credit union may charge a small application fee when processing your request. A borrower can have up to three PALs in a six-month period, but you cannot have more than one active PAL at a time.
The National Credit Union Administration (NCUA) developed these loans to help consumers avoid the potential pitfalls associated with payday loans — hence the loan's name.
But if a PAL doesn't work out, a payday loan may be your only other option for a small cash loan — unless you can borrow money from a friend or family member or take advantage of a pawnshop loan.
A payday loan will charge a very high annual percentage rate — typically around 400% — and require repayment in one lump sum within 15 or 30 days. These loans are meant to act as a bridge to your next payday, which is why you will need to repay the debt when you receive your next paycheck.
Most payday loans charge around $15 in interest for every $100 you borrow. You should expect to repay at least $115 for a $100 loan. If you cannot repay the loan on time, the lender will roll over the debt into a new loan.
This time, you will pay a higher interest rate and encounter even more fees. If you can't repay that debt in time, the loan will continue to roll over with more fees added.
These rollovers have caused some consumers who borrowed as little as $400 to repay as much as $12,000 to satisfy the debt. Consider a payday loan as a last resort if you have no other options and desperately need the money.
Why Would a Loan Application Be Rejected?
Lenders and banks are in business to make money. The only way they make money with loans is if a borrower repays his or her debt with interest. If a lender feels that you are a risk and may not repay your loan, your application will be rejected.
Lenders can technically pick and choose whoever they want to lend to. You can have your application rejected for any reason — even if the lender has a bad vibe about your ability to repay the debt.
But you don't need to burn any sage before filling out a loan application. Instead, make sure you don't have any potential red flags on your application or on your credit history. That means:
Report all of your income: Lenders want to see that you make enough money to repay your debt alongside all of your existing bills. Income doesn't have to come solely from employment. Most lenders will also consider government benefits, Social Security income, retirement or investment account income, structured settlements, alimony, child support, and student aid, among other income sources.
Make on-time payments: Recent late payments are a quick killer for any loan application. If you have recently missed a payment by at least 30 days, you may want to wait to submit a loan application until you've pushed that negative item further down your credit history.
Take care of tax debts: A lender may reject your loan application if you have outstanding tax debts to any federal, state, or local governmental body. This is because late tax payments can trigger wage garnishments that make it difficult to pay your bills.
Don't borrow too much: You likely have an idea of how much of a loan payment you can afford each month. The bank will dig deep enough to find out what that number is. If you try to borrow more money than you can afford to repay, the lender may not consider your application.
Don't apply during bankruptcy: If you have an active bankruptcy proceeding, you will have trouble finding a loan. If your case is active, a judge can decide to discharge the new debt — which would leave the lender high and dry. That's why most lenders avoid any borrower with an active bankruptcy case, at least until the judge signs off on the final bankruptcy decree.
These aren't the only reasons why a lender may reject your loan application, but they're common circumstances that many consumers face.
Take advantage of your free annual credit report and get copies from each credit bureau before applying for a loan. This won't show you your current credit score, but it will show you all of the information that makes up your credit report — and what the lender will see if it decides to perform a credit check.
If you see a lot of recent negative items, you may want to rethink your application.
Find the Best Pre Approval Personal Loans Online
Emergencies happen — and they rarely wait around for you to come up with the money to fix the mess. If you're stuck in a situation that calls for quick cash, the best pre approval personal loans listed above may be what you need to save the day.
With the online lending networks listed above, you can apply to multiple lenders without damaging your credit — and without leaving the comfort of your couch. That means no dressing up to impress a loan officer.
These lenders specialize in providing bad credit borrowers with a loan option that has a competitive personal loan rate and monthly payment requirement to fit your needs. And, even better, you can prequalify before you officially apply to help avoid being turned down and racking up inquiries on your credit report.
Advertiser Disclosure
BadCredit.org is a free online resource that offers valuable content and comparison services to users. To keep this resource 100% free for users, we receive advertising compensation from the financial products listed on this page. Along with key review factors, this compensation may impact how and where products appear on the page (including, for example, the order in which they appear). BadCredit.org does not include listings for all financial products.
Our Editorial Review Policy
Our site is committed to publishing independent, accurate content guided by strict editorial guidelines. Before articles and reviews are published on our site, they undergo a thorough review process performed by a team of independent editors and subject-matter experts to ensure the content's accuracy, timeliness, and impartiality. Our editorial team is separate and independent of our site's advertisers, and the opinions they express on our site are their own. To read more about our team members and their editorial backgrounds, please visit our site's About page.