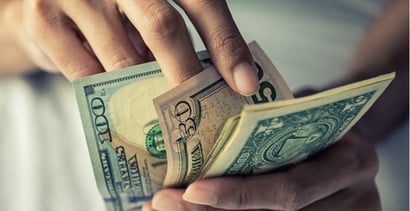 If you want the ability to borrow significant amounts of money while enjoying the convenience of withdrawing cash on your terms, you may be interested in the best personal lines of credit for bad credit.
While this sort of account is usually reserved for borrowers with good or excellent credit, we've found three lenders that work with consumers of all credit types.
Personal Lines of Credit For Bad Credit
This trio of lenders is composed of two credit unions and a bank. All three offer unsecured personal lines of credit to their customers, but each has its own set of criteria for which potential borrowers must qualify.
1. PenFed Credit Union


Unlike most credit unions, membership in the PenFed Credit Union is open to everyone — you need an initial deposit of only $5 to open a savings account. You can prequalify for its credit line without a hard credit check, although the credit check will occur when you apply.
The qualification criteria at first seems a little tough:
A credit score of 700 or more
Three years of credit history
A debt-to-income ratio no greater than 40%
However, you may overcome a bad credit score if you have a positive history with PenFed of paying your bills on time and maintaining a positive account balance. Credit lines as high as $20,000 are available, although you should expect a much lower limit if your credit is less than stellar.
PenFed's credit line charges a fixed annual percentage rate of 14.65% and includes free checks. You'll have to wait three days after requesting an advance to access money from your personal line of credit.
2. Credit Human


The Credit Human Federal Credit Union offers members a personal line of credit at a fixed annual percentage rate of 11.99%, with or without overdraft protection. The maximum credit line is $5,000, which you can access online or by debit card, phone, or check.
To get a credit line, you must be eligible for membership based on any one of hundreds of affiliations, including where you work, live, worship, or attend school. It takes only $5 to open a savings account, and you must provide information about your:
Gross monthly income
Employment status
Monthly expenses
The credit line generally requires a minimum credit score of 660, but there are some exceptions. Elastic also offers an autopay loan option.
3. Republic Bank


Elastic is the name of the personal line of credit offered by Republic Bank, and it has a maximum limit of $4,500. The bank will consider your application based on your credit reports and credit history with the bank. You can use the funds for any purpose.
Eligibility criteria include the following:
Having a valid checking account
Residing in a state in which Elastic is offered
Having a regular source of income or benefits
Reaching age 18 (19 in Nebraska and Alabama)
Meeting the bank's underwriting standards
The bank charges a cash advance fee of 5% or 10% per transaction, based on how frequently you get paid (bi-weekly versus monthly payment). If you carry balance greater than $10, a fee of $5 to $350 will apply.
In some respects, the Elastic personal line of credit resembles a revolving payday loan, both in terms of fees and because it has flexible credit requirements. And if you carry a balance for 10 consecutive months, you'll be unable to access your credit line for 20 days after becoming current on your account.
Credit Card Alternatives For Bad Credit
Credit cards are similar to personal lines of credit in that you only spend what you need. Both are a type of revolving loan that offers more flexibility than an installment loan.
The following credit cards are available to consumers with bad credit and provide at least a modest cash advance loan option.
Don't let a low FICO score stop you from applying – we approve applications others may not.
You don't need good credit to apply.
Just complete the short application and receive a response in 60 seconds.
When you need assistance our award-winning US-based Customer Service agents are there to help.
FICO scores are used to represent the creditworthiness of a person and may be one indicator to the credit type you are eligible for. However, credit score alone does not guarantee or imply approval for any PREMIER Bankcard® product.
| Application Length | Interest Rate | Reports Monthly | Reputation Score |
| --- | --- | --- | --- |
| 4 minutes | See Provider Website | Yes | 9.0/10 |
You don't need good credit to apply.
We help people with bad credit, every day.
Just complete the short application and receive a response in 60 seconds.
You can build or rebuild your credit: apply for a PREMIER Bankcard credit card, keep your balance low, and pay all your monthly bills on time.
Don't let a low FICO score stop you from applying – we approve applications others may not.
FICO scores are used to represent the creditworthiness of a person and may be one indicator to the credit type you are eligible for. However, credit score alone does not guarantee or imply approval for any PREMIER Bankcard® product.
| Application Length | Interest Rate | Reports Monthly | Reputation Score |
| --- | --- | --- | --- |
| 4 minutes | See Provider Website | Yes | 9.0/10 |
Earn 3% Cash Back Rewards* on Gas, Groceries and Utility Bill Payments
Earn 1% Cash Back Rewards* on all other eligible purchases
Up to $1,000 credit limit subject to credit approval
Prequalify** without affecting your credit score
No security deposit
Free access to your VantageScore 4.0 score from TransUnion®†
*See Program Terms for important information about the cash back rewards program.
** Prequalify means that you authorize us to make a soft inquiry (that will not affect your credit) to create an offer. If you accept an offer a hard inquiry will be made. Final approval is not guaranteed if you do not meet all applicable criteria (including adequate proof of ability to repay). Income verification through access to your bank account information may be required.
† Your credit score will be available in your online account starting 60 days after your account is opened. (Registration required.) The free VantageScore 4.0 credit score provided by TransUnion® is for educational purposes only. This score may not be used by The Bank of Missouri (the issuer of this card) or other creditors to make credit decisions.
| Application Length | Interest Rate | Reports Monthly | Reputation Score |
| --- | --- | --- | --- |
| 7 minutes | 29.99% or 36% Fixed | Yes | 8.0/10 |
Don't assume that every unsecured credit card offers cash advances — many cards aimed at subprime consumers do not. Your cash advance limit may be substantially less than your purchase limit, so check your monthly statement for the details.
Personal Loan Alternatives For Bad Credit
If you'd rather have a fixed-term unsecured loan with a fixed APR, you may consider the following personal loan services as an alternative to a personal line of credit. Each is an online lender matching network that can hook you up with a direct lender for an installment loan, a personal unsecured loan, or a payday loan. You'll get a near-instant loan decision after submitting an application.
Short-term loans up to $5,000
Online marketplace of lenders
Funds available in as few as 24 hours
Simple online form takes less than 5 minutes
Trusted by more than 2 million customers
| Loan Amount | Interest Rate | Loan Term | Loan Example |
| --- | --- | --- | --- |
| Up to $5,000 | Varies | Varies | See representative example |
Personal loans from $500 to $35,000
All credit types are considered and welcome
Simple, no credit impact form
Helping consumers since 2001
4.7 out of 5 Trustpilot rating with 2,000+ reviews!
| Loan Amount | Interest Rate | Loan Term | Loan Example |
| --- | --- | --- | --- |
| $500 to $35,000 | 5.99% – 35.99% | 60 Days to 72 Months | See representative example |
Loans from $500 to $10,000
Receive a loan decision in minutes
Get funds directly to your bank account
Use the loan for any purpose
| Loan Amount | Interest Rate | Loan Term | Loan Example |
| --- | --- | --- | --- |
| $500 to $10,000 | 5.99% – 35.99% | 3 to 72 Months | See representative example |
These bad credit loan networks specialize in helping consumers with poor, limited, or no credit. If you accept an unsecured personal loan from one of them, you'll have a fixed monthly payment with a loan term of between three months and six years.
The best personal loan is the one that costs the least in the long run, so be sure to compare each loan offer carefully before agreeing to the terms.
What Is a Personal Line of Credit?
A personal line of credit is a revolving loan. By revolving, we mean you can repeatedly borrow and repay the same money up to the line's credit limit.
The lender will let you know your maximum credit limit when you set up a personal line of credit. You can request funds up to your credit limit, and the lender will deposit the money into your bank or credit union account.
After drawing money from your credit line, the lender will create a repayment term schedule and determine the minimum repayment amount. The nice thing about personal credit lines is that you can reborrow the money you pay back.
Your interest rate only applies to the credit line's open balance, making it a convenient source of funds when you need them without costing you any money when not in use. Your financing cost depends on the account's APR and your daily open balance.

For example, you may have a $2,000 personal line of credit. You will not incur interest charges when your balance is zero, but you are charged for every day you do have a balance, up to the $2,000 limit. When you repay the total balance, interest stops accruing until you borrow against the credit line.
You will have to repay at least the minimum payment due each billing cycle. Typically, the line of credit terminates after a set period, often five years.
Because these are personal lines of credit, they are unsecured debt with APRs higher than those for home equity lines of credit (HELOCs), which are collateralized by your home.
You can use your personal credit line for any purpose, including debt consolidation of your student loan, auto loan, installment loan, and business loan debt. And you can access it by various means, including a debit card, checks, a transfer to another account, or via a phone request.
You may be able to increase the maximum credit available over time by making your payments promptly and keeping a relatively low open balance.
How Do I Apply For a Personal Line of Credit?
If you ever applied for a bad credit loan or credit card, the procedure for getting a personal line of credit will seem familiar. Typically, you go online or visit the bank or credit union offering the credit line and fill out an application.
While requirements vary among providers of credit lines, generally, you have to show that you are creditworthy and can afford to repay the maximum amount. Accordingly, you will probably be asked about your income, job status, housing costs, and other debts.
Because personal credit lines are unsecured, they are potentially a large risk for a personal loan lender. That's why you should expect the lender to closely study your credit report and other information before granting loan approval for the credit line.
If you apply to a credit union for a personal line of credit, you'll first have to become a member and open an account (albeit with a small initial deposit). Some credit unions are easy to join, while others make you jump through hoops. In either case, nonprofit, member-owned credit unions generally offer the best borrowing terms and the easiest access to credit.
What Credit Score Is Needed For a Personal Line of Credit?
We don't usually associate personal lines of credit with bad credit scores, which is why the three lines we have reviewed are standouts. All three are willing to consider applications from consumers with fair to poor credit and rely at least partially on prior relationships with applicants, as well as your income and expenses.
You are probably eligible for a personal line of credit if your credit score is 670 or higher. The going gets rough as scores descend to the 600 mark, which is probably the lower limit.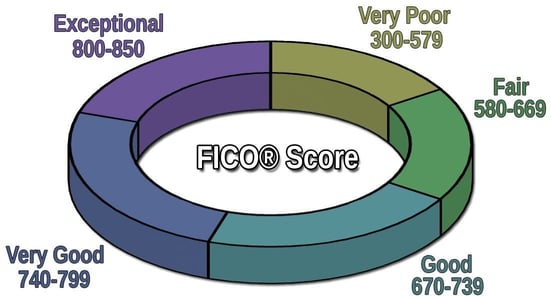 The Elastic Personal Line of Credit from Republic Bank is an interesting case. It is similar in structure to a payday loan, charging high fees with little emphasis on credit scores. Moreover, its fees align with your pay period — biweekly or semimonthly — versus a monthly payment.
Personal lines of credit are harder to obtain than are most personal loans and credit cards. If you need an emergency loan, applying for a personal credit line may not be your best choice.
So How Is a Personal Line of Credit Different Than a Credit Card?
In many ways, the two are similar:
Both are credit-based, allowing you to borrow money when you choose.
Both are revolving credit accounts that charge interest only when you have a balance.
Both have minimum payment requirements for each billing period.
Both offer cash advances, up to defined limits, that you can use for any purpose, including debt consolidation.
Once you've established an account, both offer cash advances without any further loan approval.
Many personal lines of credit offer an account card you can use much like a credit card to make purchases in-store and online.
Both types of accounts can be used to build your credit.
Both types of accounts usually have a variable interest rate.
However, credit cards offer certain advantages not available with personal lines of credit, including:
Most credit cards offer rewards in the form of cash back, points, or miles.
All but the most basic credit cards offer various types of benefits, from travel insurance to credit score monitoring.
Many credit cards are available with no annual fee. Personal credit lines often have an origination fee and other charges.
You can be approved for many credit cards in a matter of a few minutes. Personal credit lines usually take much longer.
You can own a credit card for as long as you want. Personal credit lines usually expire after a set period.
Secured credit card offers are available, but personal credit lines are never a secured loan.
You can avoid interest rate charges on credit card purchases if you repay in full by the due date. There is no such grace period for personal credit lines (nor for credit card cash advances).
Credit card cash advances usually have a fee per use, but not all personal credit lines have this type of fee.
Credit card cash advances and personal lines of credit both offer flexible borrowing. If you are trying to choose between the two, be sure to review the fees, APRs, and repayment term specifics, as well as other differences.
Keep in mind that most personal lines of credit have a variable APR, much like credit cards. You may find that your rate has no problem increasing along with other rates, but account rates are "sticky" when the overall interest landscape is benign — they take their time going down.
Happily, you don't necessarily have to choose between the two. You can apply for a personal line of credit with or without credit cards occupying space in your wallet.
What Is the Easiest Line of Credit to Get?
The easiest credit line to obtain is not necessarily the best one to own. In this review, Elastic from Republic Bank is probably the easiest to get. For one thing, you don't have to join a credit union to apply for the credit line.
But the real giveaway is the almost predatory lender level of fees charged by Elastic. These include a high cash advance fee and a carried balance fee instead of the usual daily interest charge. Alas, that's to be expected from a bad credit lender.
This kind of fee structure resembles that of another type of predatory lender — payday loans, which also charge a set finance fee instead of daily interest. The carried balance fee works out to an APR of at least 137% with the Elastic account, compared with the maximum credit card cash advance APR of 36%.
In return, Elastic can put the loan proceeds into your bank account as soon as the next business day following a request for funds. If you apply for an Elastic personal line of credit, make sure you understand how much it will cost and whether it will be subtracted from the loan proceeds.
Do Personal Lines of Credit Improve Your Credit Score?
You can use personal lines of credit to build credit, much like other types of credit. That's because your monthly payments are reported to one or more major credit bureau, which credit scoring models then use to calculate your credit score. Paying on time can help improve your score, while missed payments invite a world of hurt.
In terms of FICO scoring, personal lines of credit carry the same impact as credit cards. Your credit score is based on five main factors: payment history, loan amounts owed, length of credit history, new credit, and credit mix.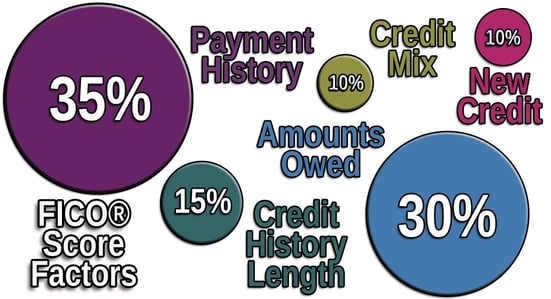 The FICO scoring range goes from 300 (worst credit) to 850 (best credit).
Payment History
Your payment history accounts for 35% of your FICO score. Your history shows how well you've made your payments over time. This is the largest single factor and is based on the observation that your payment record is the strongest predictor of future creditworthiness.
A few late payments will not irretrievably damage your credit score if you otherwise have a good record. However, if you are 90 or more days late on your payments, you will be considered delinquent, and your credit score will suffer.
Moreover, credit reporting of delinquencies continues for up to seven years. Your score will endure further damage if your account is sent into collections, another seven-year black mark.
The FICO calculation looks at the degree of your payment problems. This includes how late you are or have been in the past, the amount past due you still owe, and the time that has elapsed since your last delinquency. It also considers the number of past-due items on your reports versus the number of accounts paid on time.
As a score factor, payment history is a bit asymmetric in that a good record can slowly rebuild a bad score, but delinquencies can quickly ruin a good score. The solution is easy: Always pay your bills on time, and if you have past due items, get current on them as quickly as possible.
Amounts Owed
Another 30% of your FICO score is based on the amount of money you owe. The calculation used is called the credit utilization rate (CUR), which is the amount of unsecured revolving credit you are using versus the loan amounts available.
While CUR is normally associated with credit card debt, it also applies to personal lines of credit and other unsecured revolving credit accounts. Note that a home equity line of credit is excluded from the CUR because it is a secured loan, and mortgages aren't included because they are installment loans, not revolving accounts.
A high CUR (i.e., greater than 30%) can signal possible financial distress. The calculation of amounts owed also looks at the amounts owed on all accounts (excluding secured credit card debt and any other secured loan), the amounts owed on different account types, and the remaining balances on installment loans compared with the original balances.


Paying down a revolving credit account is probably the most effective way to reduce the negative impact of the amounts owed. But just about any debt reduction is a good thing as far as FICO is concerned.
Length of Credit History
Fifteen percent of your FICO score derives from the length of your credit history. The FICO wizards believe that a long credit history favorably impresses lenders.
The calculation specifically looks at how long your credit accounts have been open (including the ages of your oldest and newest accounts and the average age of all your accounts), the age of specific accounts, and how much time has elapsed since you've used each account.
Personal lines of credit usually terminate after a set period, but you can cancel them at any time. However, early cancellation won't help your score and may hurt it, so it's best to keep your revolving credit line open even if you no longer intend to use it.
Credit Mix
Your credit mix contributes 10% to your FICO score. The reasoning is that lenders feel reassured when you can successfully juggle various forms of credit, including revolving accounts, loans, retail accounts, mortgages, and finance company loans.
Naturally, your credit mix is only beneficial if you have a good or excellent credit history. A mix of delinquencies will certainly have an enormously negative impact on your score.
New Credit
The final 10% of your FICO score stems from hard credit inquiries, which remain on your credit report for two years but impact your score for only 12 months. A hard inquiry is one you authorize when you apply for a new credit account.
The evidence indicates that frequently opening new credit accounts may represent a greater risk of financial distress. The effect is more pronounced if a borrower lacks a long credit history.
To keep from hurting your credit score, you'll want to control how many new accounts you have, how rapidly you opened them, and how many recent hard credit inquiries you authorized.
Only hard inquiries affect your score, and usually only to a small extent. Soft inquiries are completely ignored, and multiple hard inquiries that stem from rate shopping are consolidated into a single inquiry.

For example, you may have applied for several different personal lines of credit to see which one would offer you the best deal. That's rate shopping and will do little harm.
Note the subtle interactions between new credit and the other factors:
New credit negatively affects the length of your credit history by reducing the average age of your accounts.
When you use your new account, you increase the amounts owed. If you use most of your new credit line, your CUR will increase, and your score will suffer. However, if you don't use much of your new credit, your CUR may decrease and help your score.
New credit may expand your credit mix, which is a positive impact.
New credit can be helpful if you already have bad credit, but only if you use the new account responsibly. Showing that you've turned over a new leaf can reassure a personal loan lender and help your score rise.
By applying all five factors to personal lines of credit, your score will benefit the most if you pay your bill on time, pay down a large balance, and keep your account open for as long as possible. It will also help if your new personal line of credit is your first and you refrain from opening other accounts for six months or more.
Is There a Downside to Having a Line of Credit?
A line of credit works just like a credit card, letting you borrow and spend up to a certain approved amount. But lines of credit charge interest immediately on the day you withdraw the funds, unlike a credit card that offers an interest-free grace period.
Similarly to a credit card, you may be tempted to spend more with a line of credit, and high fees may be involved, including annual or monthly maintenance fees. They also generally charge higher interest rates than fixed-rate unsecured personal loans, and the rate is variable, which means your cost of credit could increase in the future.
Credit Cards and Loans May Be Easier to Get Than a Personal Line of Credit
In this article, we've identified three of the best personal lines of credit for bad credit. While undeniably flexible, they are far from perfect.
For one thing, these types of accounts take time to open and are usually either inaccessible or expensive for a borrower with bad credit. If you need a small loan, consider the credit card and personal loans we also reviewed.
You can get more information about these alternatives by clicking on the START HERE links in our review boxes. As with all forms of debt, be sure to read and understand all the loan term details and conditions before signing on the dotted line.
Advertiser Disclosure
BadCredit.org is a free online resource that offers valuable content and comparison services to users. To keep this resource 100% free for users, we receive advertising compensation from the financial products listed on this page. Along with key review factors, this compensation may impact how and where products appear on the page (including, for example, the order in which they appear). BadCredit.org does not include listings for all financial products.
Our Editorial Review Policy
Our site is committed to publishing independent, accurate content guided by strict editorial guidelines. Before articles and reviews are published on our site, they undergo a thorough review process performed by a team of independent editors and subject-matter experts to ensure the content's accuracy, timeliness, and impartiality. Our editorial team is separate and independent of our site's advertisers, and the opinions they express on our site are their own. To read more about our team members and their editorial backgrounds, please visit our site's About page.