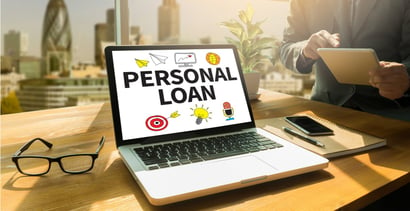 In this era of smoke and mirrors, you may have difficulties identifying legit personal loans for bad credit. After all, there seem to be 20 alternatives circulating on social media for every actual fact. 
Moreover, folks with subprime credit already face challenges finding loans that won't saddle them with high costs or worse. 
BadCredit.org strives to provide honest reviews of trustworthy products and services specifically geared to consumers with credit challenges. Here is our roundup of reliable personal loan networks that deliver valuable services without a fee or harm to your credit score. 
Legitimate Personal Loan Providers For Bad Credit
These seven companies can connect you to direct providers of personal loans. All have withstood the test time, delivering thousands of loans each year to folks with no, limited, or poor credit. Loan amounts range from $100 to $35,000.
MoneyMutual remains the best personal loan network for consumers with poor credit. It can prequalify your loan request in seconds and immediately connect you to a suitable personal loan offer. You must meet age, residency, income ($800/month), and bank account requirements. 
24/7 Lending Group can get you multiple personal loan quotes when you need to borrow between $500 and $35,000. This bad credit loan matching service has more than 15 years of experience helping consumers with all types of credit. Once you receive loan approval, you can collect your money within 24 hours or less.
CashUSA.com can quickly prequalify you for a personal loan of a moderate amount even if your credit is lousy. You must be 18 or older, a US resident, and earn at least $1,000/month after taxes. You also need an active checking account in your name, a valid email address, and a working phone number.
BillsHappen® guarantees an immediate prequalification decision when you request a personal loan. Its network provides small- to medium-sized personal loans to accommodate your individual needs. BillsHappen® guards your privacy with AES 256-bit encryption.
The CreditLoan.com lending network can instantly prequalify you for a personal loan offer despite your low credit score. More than 33 million consumers have visited the CreditLoan.com website that features many financial tools and resources. The company affirms its commitment to data security by displaying the TRUSTe® seal.
BadCreditLoans.com serves consumers with less than good credit who need a personal loan. To prequalify, you must demonstrate enough income to afford the monthly payments. You can also apply for a revolving line of credit for extra flexibility.
PersonalLoans.com is the best personal loan network for large loans. It can quickly prequalify you for an unsecured personal loan amount as high as $35,000. To qualify, you must earn at least $2,000 per month and own an active bank account in your name. PersonalLoans.com can also point you to other financial services, including credit monitoring, debt settlement, and credit repair.
What Is Bad Credit?
Your credit score is an institutional assessment of your creditworthiness. Bad credit results from financial missteps that range from missed payments to bankruptcy. 
FICO, the predominant consumer credit scoring system, defines scores below 580 (on a range of 300 to 850) as "very poor credit." Rival VantageScore calls scores below 600 "poor" or "very poor."

FICO scores predict the likelihood you will default (cease paying) on your debts within the next two years. Your score helps determine your access to loans and credit cards. A score below the good credit range narrows your options for getting a personal loan and prompts bad credit lenders to charge higher interest rates. 
Many consumers don't know how their credit scores come about. The three major credit bureaus (Experian, Equifax, and TransUnion) compile credit reports on every consumer who has ever used credit (i.e., through a credit card or loan). 
The bureaus collect credit-related information, such as debt amounts and payments, from data furnishers — creditors, lenders, and public record suppliers. You have dozens of credit scores that are usually not identical due to differences in how the bureaus collect data and how scores are calculated by scoring models. Nonetheless, it's unusual to have widely different scores. 
The FICO scoring system specifies five factors that determine your credit score:
Payment history (35% of your total score): The primary score factor is your record of on-time payments. Creditors and lenders alert the credit bureaus when payments are 30 or more days late, which causes your score to drop by up to 110 points. As with most negative credit items, late payments, collections, and charge-offs remain on your credit reports for seven years, although they inflict the most damage to your credit score in the first few years. 
Amounts owed (30%): Your credit score can suffer when you use a significant amount of your available credit. FICO uses the credit utilization ratio to gauge your indebtedness. This measure compares your credit card balances to your overall credit limits. The higher your credit utilization ratio, the lower your credit score. Although not reflected in your score, lenders often use your debt-to-income (DTI) ratio when evaluating bad credit loan applications. Bad credit lenders generally frown upon DTI ratios greater than 36%, although some will accept readings as high as 50%.
Length of credit history (15%): FICO rewards long-held credit accounts, regarding them as a sign of responsible financial management. That's why you should think twice before canceling a credit card you no longer use, as it may hurt your credit score. Cancellation may also reduce your credit mix and raise your CUR, further lowering your credit score. 
Credit mix (10%): You can raise your credit score by diversifying the forms of credit you use. FICO rewards you when you have a variety of credit cards and loan types, such as an auto loan, a credit card, and a student loan, that are consistently paid on time.
New credit (10%): The FICO system tracks hard credit inquiries, which occur with your permission when you apply for a new credit card or loan. Creditors conduct hard pulls to access your credit history and score when deciding whether to approve your application. According to FICO, too many hard inquiries within a short period indicate financial distress, resulting in lower credit scores. All other inquiries are soft and don't impact your credit.
Bad credit has several negative consequences:
Access to loans and credit is limited.
Despite bad credit, you can get a personal loan, but you'll pay high interest rates and fees. 
You won't qualify for the best unsecured credit cards. Instead, you may have to settle for cards that offer few perks and impose high costs.
Your credit report may interfere with your ability to land a job or rent an apartment. Employers and landlords routinely check credit reports when interviewing candidates.
You can improve your credit by adopting creditworthy habits, including paying bills on time, keeping your debt levels low, and refraining from applying for credit too frequently. 
You should also check your credit reports for erroneous derogatory items that unfairly lower your credit score. You can get free copies of your credit reports from annualcreditreport.com and dispute errors directly with the three credit bureaus.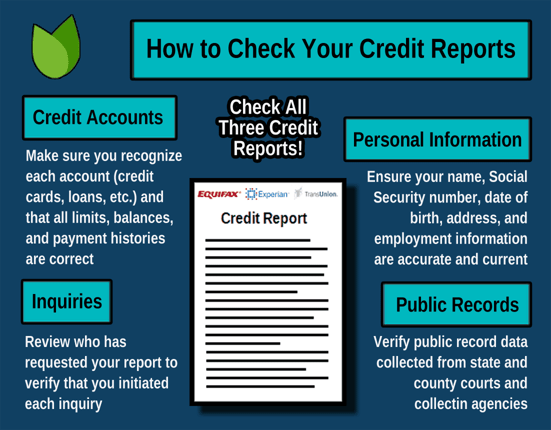 Alternatively, you can subscribe to a credit repair service that will challenge negative items on your report on your behalf. You should see your credit score rise after successfully removing a negative item.
How Does a Personal Loan Work?
Personal loans, or signature loans, usually do not require collateral — just your pledge to repay the loan according to the terms of the agreement. These are a type of installment loan in which your payments stretch over months or years.
Despite having bad credit, you can borrow small to medium amounts from an online personal loan lender. Some lenders work through networks, while others offer loans directly to consumers.
You can use the proceeds from a personal loan any way you want. One popular choice is to consolidate your debt by paying off existing loans and credit cards, leaving just one manageable monthly payment. 
Personal loans generally have a repayment term that ranges from three months to eight years. You can control your monthly repayment amount by selecting the loan term — longer-term loans cost less per month, but the total cost is higher because you'll pay more in interest charges over the life of the loan. 
You may occasionally come across secured personal loans that require you to post collateral. You will forfeit your property if you fail to repay a secured loan, which is why it's generally easier to be approved for secured loans.
The APRs for subprime personal loans usually top out at 36%. Don't be surprised if the lender slaps on an origination fee of 5% or more. 
How Do I Apply For a Bad Credit Personal Loan?
The easiest way to get a bad credit personal loan is to use a loan network that specializes in helping subprime consumers find willing direct lenders. We reviewed seven such networks earlier. 
Using a lending network starts by completing a loan request form with information about yourself, your income, and your housing costs. The lender matching service will quickly decide whether to prequalify you for a personal loan. To be eligible, you must:
Be a US citizen or permanent resident
Be age 18 or older
Have a specified amount of monthly income, either from a job or government benefits
Have a checking account in your name
Have a valid email address and phone number
If you successfully prequalify, the service will match you to one or more direct lenders willing to take your loan application. The service is free, does not perform a hard credit check, and imposes no obligation to apply for or accept a loan.
Once prequalified, you can proceed by applying for a personal loan from a recommended lender. You may have to provide additional information and documentation with your application. 
Most direct lenders will pull your credit when reviewing your loan application. Network lenders are accustomed to working with any type of subprime borrower, so a bad credit score will not necessarily prevent you from getting a loan.
If the direct lender approves your loan, you can e-sign the agreement and receive the proceeds in your checking account within a day or two. Typically, the lender will electronically collect your monthly payments from your checking account. 
How Can I Tell Whether a Lender Is Legit?
One of the best ways to gauge a lender's legitimacy is through reviews such as this one. We only review lenders we believe to be trustworthy and have a track record long enough to instill confidence.
We encourage readers to check out a lender independently before doing business with it. For starters, it should have an online presence with a secure web address (i.e., the URL should have a padlock). You can look up its domain name to see its registration date — beware of brand-new sites with no previous history. 
The lender should have a physical address, not just a PO Box number. You should also check whether it belongs to the Better Business Bureau and has a positive rating. A Google search on the company should find (hopefully constructive) reviews and customer comments.
Another helpful source of information is your state's attorney general office. Contact it to see whether the company is registered and has had any legal problems. 
You'll also want to be alert to loan scams. Some common tactics include:
Requiring an upfront payment before accepting your application
Not performing a credit check
Pressuring you for a fast decision
Ask for untraceable payments, such as cash or gift cards
If a potential lender exhibits these behaviors, walk away and find a more suitable loan provider.
What Is the Easiest Loan to Get With Bad Credit?
There is a surprisingly wide array of loans available to subprime borrowers. Several feature high interest rates, so always do your research before proceeding. 
Payday Loans
If you receive a regular paycheck, you may qualify for a payday loan without a credit check. These loans are available at brick-and-mortar storefronts and online websites. We regard a payday loan as a short-term emergency loan, requiring you to repay the entire loan amount plus interest on your next pay date.
Payday loans are costly, charging triple-digit APRs. Nonetheless, 12 million Americans take out payday loans each year, generating $9 billion in fees. 

Many payday borrowers can't repay on time and must roll their loans over multiple times, which causes the cost of the loan to skyrocket. It's entirely possible to fall into a debt spiral that ends in bankruptcy court. 
We advise you only use payday loans in an emergency and repay them as quickly as possible. Explore another loan option first.
Pawnshop Loans
Pawnshop loans are about as easy to get as possible. Just bring some personal items (e.g., a camera, watch, musical instrument, jewelry, etc.) to the pawnshop and walk out 10 minutes later with cash. In most cases, you need only a state ID card, although some items may require additional documentation.
These loans are very expensive. You will face stiff fees and receive only 30% to 50% of your property's value. If you don't repay the loan by the due date, the pawnbroker will keep your property and attempt to sell it.
Title Loans
You can use your vehicle to generate fast cash through a title loan. As its name suggests, this loan uses your car as collateral. If you don't repay on time, the lender will seize the title, repossess the vehicle, and attempt to sell it. 
Only cars with clear titles (i.e., with no outstanding loans) are eligible. APRs can exceed 300%, and there's a 20% chance that you'll lose your vehicle by defaulting on the loan. You can usually arrange a title loan in a few hours, assuming you have all the necessary documentation.
Credit Union Loans
If you need to borrow a small amount, but payday loans terrify you, consider a payday alternative loan (PAL) from a credit union. Two versions are available with slightly different characteristics.

You must belong to the credit union to be eligible for this type of loan, but at least with a PAL II, you don't have to wait once you join. 
Secured Personal Loans
Some lenders provide secured personal loans to folks who don't qualify for an unsecured loan. You must pledge collateral to get a secured personal loan. Types of collateral for secured loans may include cash, personal property, and securities
As with their unsecured loan cousins, you repay a personal secured loan in monthly installments. The interest rate on secured loans should be below that of unsecured loans because the collateral reduces the lender's risk of loss.
Student Loans
Federal and private student loans are available to pay for tuition and the other expenses of attending college or trade school. Federal student loans are desirable because they have a low interest rate, offer income-based payments over a long repayment term, and don't require repayment until you leave school. 
You can get a federal student loan by filling out the Free Application for Federal Student Aid (FAFSA®).
Private student loans cost more than federal ones, and you must begin repaying them immediately. If you have no, poor, or fair credit, you may need to enlist a loan cosigner. You can take out a private debt consolidation loan if you have a mix of federal and private student loans.
Credit Card Cash Advances
You can get a credit card cash advance in the time it takes to visit an ATM or bank branch. You don't need any additional approvals to get an immediate cash advance, although you must first own the credit card. 
The APR on cash advances tops out at 36%. In addition, you'll pay a transaction fee of 3% to 5% of the advanced amount. Interest accrues and compounds daily — cash advances have no interest-fee grace periods. 

Even the best credit cards may impose tight limits on cash advances, which are one component of the card's overall credit limit.
Equity Loans
You can cash out some of the equity on your home or car through an equity loan. Equity is the excess of your property's value above the existing loan balance.
Home equity loans, or second mortgages, are available from many sources, including banks, credit unions, and online lenders. These are a type of installment loan with relatively low interest rates. If you prefer, you can get a revolving home equity line of credit (HELOC). 

A home equity loan is relatively easy to get if you own equity in your home and earn enough income to make the payments. You'll face foreclosure if you fail to repay your home equity loan.
Car loans for bad credit are available from banks, credit unions, dealerships, and online sources, including lender-matching networks. You may be able to cash out some of your car's equity through a refinance loan. 
With vehicle refinancing, you can take out a new loan larger than your current one, repay the old loan, and pocket the difference. You'll have a larger loan to repay, but you may be able to save money if interest rates have fallen since your original loan.
Military Loans
Active service members, veterans, and their families can take advantage of several military loans. The Veterans Administration guarantees home loans to pay for purchasing or refinancing a home. You can use any excess refinanced amount however you want.
Another loan source is a military-focused bank or credit union, such as the PenFed Credit Union, Navy Federal Credit Union, and USAA.
In addition, the Servicemembers Civil Relief Act (SCRA) caps interest rates at 6% for the duration of a military member's service. The cap applies to credit card debt and most loans, including private student loans. The Act also extends various protections for your finances and credit rating.
Debt Consolidation Loans
Loan consolidation is an excellent way to climb out of debt and improve your credit score. You take the debt consolidation loan proceeds to pay off the remaining balances on your existing debts, leaving you with a single monthly payment that may be less than what you previously paid.

Personal loans offer an excellent way to consolidate your debt. Home equity loans are also good, although you must own a home to get one.
Many credit cards also let you consolidate card debt via balance transfer transactions. The best deals are 0% intro APRs promotions for new cardholders. 
Debt relief is a more drastic type of consolidation, as it requires your creditors to make concessions, such as forgiving some of your debt. Carefully consider the best consolidation loan option before going forward.
Peer-to-Peer Loans
A peer-to-peer (P2P) loan marketplace allows lenders and borrowers to transact with each other directly. They often employ in-house underwriting systems to gauge default risk. 
PersonalLoans.com, while primarily an online lender-matching service, also supports P2P lending. Other prominent P2P lending marketplaces include Lending Club and Peerform. 
Can I Get a Legit Personal Loan With a 500 Credit Score?
Yes, the lender-matching websites reviewed above welcome folks with any credit score. While they can't guarantee to find you a willing direct lender, their networks contain many personal loan providers who are comfortable working with subprime borrowers.
Network lenders often look for alternative ways to approve loans. For example, you may qualify for a personal loan despite your bad credit if your income comfortably exceeds your expenses. A cosigner can also enable you to obtain a personal loan.
What Should I Do If I Suspect a Lender Is Not Legit?
Trust your gut: Do not transact with any business you suspect is not legitimate. Several legit lenders are available to you, so don't waste time on the ones that cause you misgivings.
If you fall for a loan scam despite your best precautions, collect all the evidence and documents, including emails, agreements, and bank account statements. File reports with your local police department, the Federal Trade Commission, your state attorney general, and the BBB.
You should also check your credit report for identity theft, especially if you provided the lender with personal information such as bank accounts or Social Security numbers. Review the reports for accounts you don't recognize and charges you didn't make. 
Can I Rebuild Credit With a Personal Loan?
The typical personal loan lender reports your payments to at least one major credit bureau. Pay your loan and other debt obligations on time, and your credit score should improve, although it may take up to a year to see significant progress. 
Payday loans do NOT report payments and won't help you increase your credit score. Neither do pawnshop loans. It's another reason to avoid these unless you need an emergency loan and have no other alternatives. 
Borrow Only From Legitimate Lenders
We've identified several legit personal loans for bad credit that are safe choices for anyone worried about fraudulent online lenders. And you have every right to worry, as cybercrime costs Americans billions each year. 
The advice we've provided about recognizing, avoiding, and reporting loan scams will hopefully help you avoid fraudsters waiting to pounce. Please share this information with family members, especially seniors, whom you feel may be vulnerable to online scams. Safe borrowing should be everyone's concern.
Advertiser Disclosure
BadCredit.org is a free online resource that offers valuable content and comparison services to users. To keep this resource 100% free for users, we receive advertising compensation from the financial products listed on this page. Along with key review factors, this compensation may impact how and where products appear on the page (including, for example, the order in which they appear). BadCredit.org does not include listings for all financial products.
Our Editorial Review Policy
Our site is committed to publishing independent, accurate content guided by strict editorial guidelines. Before articles and reviews are published on our site, they undergo a thorough review process performed by a team of independent editors and subject-matter experts to ensure the content's accuracy, timeliness, and impartiality. Our editorial team is separate and independent of our site's advertisers, and the opinions they express on our site are their own. To read more about our team members and their editorial backgrounds, please visit our site's About page.