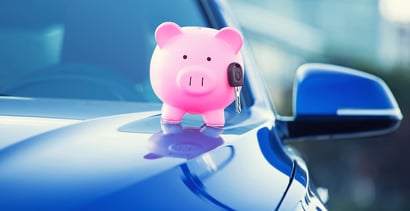 U.S. car owners have $1.4 trillion in outstanding auto loan debt — which generates billions in interest profits each year for banks and lenders. But with one of the best bad credit auto refinance loans, you don't have to contribute more than your fair share to that total.
If you're stuck in an outdated loan with a higher-than-average interest rate, refinancing your debt can lower your monthly payment, decrease your overall cost of credit, and help you pay your loan off earlier.
And, since the lenders listed below specialize in refinance loans for consumers who have bad credit, you don't have to worry about a damaged financial past keeping you from obtaining the savings you deserve.
Lenders | How to Refinance | FAQs | Ranking Methodology
Best Auto Refinance Loans for Bad Credit Applicants
When you refinance your existing loan, you're taking out a new loan to replace the old one. You'll use the proceeds of the refinance to pay off the existing debt and immediately begin making your monthly payment to the refinance lender.
The main reason to seek a refinance loan is to lower your existing interest rate or current loan fees. By shaving just 1% off of your APR, you can lower your monthly payment substantially and pay your loan off earlier.
Many of the lenders listed below are online lending networks — meaning that they partner with several independent lenders who each review the single prequalifying application that you submit to each network. Since multiple lenders consider your request, you could receive more than one loan offer to choose from.
Most of the lenders associated with each network specifically finance applicants who have bad credit. That means you can possibly lower your interest rate and improve your credit standing with a new loan from one of our top-rated services below.
Network of dealer partners has closed $1 billion in bad credit auto loans
Specializes in bad credit, no credit, bankruptcy and repossession
In business since 1999
Easy, 30-second pre-qualification form
Bad credit applicants must have $1500/month income to qualify
| Interest Rate | In Business Since | Application Length | Reputation Score |
| --- | --- | --- | --- |
| 3.99% - 29.99% | 1999 | 3 minutes | 9.5/10 |
Auto Credit Express has long been one of our favorite auto lending networks for bad credit because it partners with a massive group of lenders who each have flexible credit requirements. In fact, more than 1,200 partner lenders have combined to close more than $1 billion in bad credit loans since 1999.
Lenders reside in all 50 states, but you aren't limited to choosing a lender in your home region. The large network means that all 1,200-plus lenders will compete for your business. That often results in more forgiving approval standards and competitive loan terms.
The network's application takes approximately three minutes to complete. Shortly after, you'll receive a status update and potentially multiple loan offers to choose from. The process is quick and painless, which is obvious from the more than 13,000 people who accept financing through the network each month.
To qualify for refinancing through Auto Credit Express, you must:
Owe less on your car than it's current Kelley Blue Book value
Be current on your loan payments
Meet the car age and mileage requirements set by each lender
Have an outstanding auto loan amount that falls within the new lender's acceptable limits
Have a better credit score than when you received the initial loan
Most lenders also require at least $1,500 in verifiable monthly income to consider an application.
Auto loan amounts of up to $150,000
Prequalify in minutes without impacting your credit score
Refinancing loans save an average of $191 per month
125% financing available for cash-out refis
PenFed Credit Union membership required but can be applied for at the same time as your loan
| Interest Rate | In Business Since | Application Length | Reputation Score |
| --- | --- | --- | --- |
| 5.19% and up | 1935 | 5 minutes | 9.5/10 |
PenFed Credit Union can help you qualify for a bad credit auto refinance loan in minutes. Credit unions offer lower rates and fees than banks and are a sound first choice when seeking a good deal.
PenFed says its average customer saves $191 per month when refinancing, but that is usually for people who've improved their credit since they took out the loan.
Its site provides valuable tools to help you make smart financial decisions regarding your loan. This includes a prequalification form, loan calculator, and informative guides on its additional offerings, such as GAP protection and extended warranty coverage.
RefiJet helps people lower their monthly auto payment by an average of $150 a month*
Pre-qualifying for a refinance auto loan does not impact your credit score
Nationwide network of lenders
We present you with options from lenders that fit your situation
| Interest Rate | In Business Since | Application Length | Reputation Score |
| --- | --- | --- | --- |
| Varies | 2016 | 5 minutes | 9.0/10 |
RefiJet is a direct lender — it is an auto-refinancing company that works with all credit histories, including subprime borrowers.
It claims its customers who choose to lower their monthly payment save an average of $150 a month, though individual savings will vary. You can also use this company to cash out equity in your car.
Finally, customers get to skip their first two payments after refinancing with RefiJet, which can help relieve some immediate financial stress.
Loans for new, used, and refinancing
Queries a national network of lenders
Bad credit OK
Get up to 4 offers in minutes
Receive online loan certificate or check within 24 hours
| Interest Rate | In Business Since | Application Length | Reputation Score |
| --- | --- | --- | --- |
| Varies | 2003 | 2 minutes | 7.5/10 |
myAutoloan.com is also a lending network that partners with many lenders who specialize in bad credit loans. One single application can result in up to four loan offers within minutes — with no obligation to accept any loan offer you receive.
Following a free and secure two-minute prequalifying form, the network quickly works to match your request to up to four of its many partner lenders. If you receive multiple loan offers, you can take your time to compare the terms and conditions and find the offer that's right for you.
Once you choose a loan offer that you like, myAutoloan.com will redirect you to the lender's website to complete the remainder of the loan paperwork — either online or through hard copy. Once the lender completes the underwriting process and closes your loan, they will make arrangements to pay off your current loan.
From that point, you'll begin making monthly payments to the new lender.
Auto loans for purchase, refinance, and lease buyouts
Nationwide lender network
Get matched with up to 5 lenders that fit your financial profile
It only takes a few minutes and is free with no obligation
| Interest Rate | In Business Since | Application Length | Reputation Score |
| --- | --- | --- | --- |
| Varies | 1998 | 4 minutes | 9.5/10 |
LendingTree is a network that can help you match with a direct auto lender in minutes. You can easily view and compare rates and terms to choose the best loan offer for your circumstances.
Filling out its prequalifying form to see the types of loans you may be offered is obligation-free and doesn't affect your credit score. LendingTree is rated as "Excellent" on Trustpilot by more than 12,000 users of the service.
Refinance terms range from one to seven years, and you may be able to lower your payment, the APR, or pay your loan off faster.
How to Refinance a Car with Bad Credit
Applying for an auto refinance loan once meant dressing up and heading to your local bank or credit union in hopes of impressing the loan officer enough to approve your application. Today, you can apply for a loan — and possibly receive approval — without getting out of bed.
The first step before applying is to familiarize yourself with your current credit standing. You can do this by pulling your free annual credit reports from each of the three credit bureaus.
Keep in mind that the free annual report shows you everything on your credit file, except for your actual score. You can check your credit score for free in several other ways.
While you can obtain refinancing from some lenders despite a bad credit score, your recent credit history generally must be clean for approval. That means your credit score must be better today compared with when you accepted your original loan.


Most lenders also want to see a history of on-time payments with your current loans. That means you're up to date with payments and have no recent late payments.
If you check all of those boxes, you can choose a lending network — including those from the list above — from which to complete a prequalifying form. This typically takes 10 minutes or less, and you may receive a near-instant decision.
Once you complete your form, the network submits your request to its host of partner lenders, which can result in multiple loan offers for you to choose from. Once you choose a loan, the network will redirect you to the lender's website, where you'll complete the loan paperwork and close your deal.
The lender will then submit the loan funds to your previous lender and pay off your existing auto loan. You'll then begin making your new monthly payment to the refinance company, just as you did to the previous lender.
Advantages of Auto Refinancing
The biggest advantage of refinancing an existing auto loan is that you can lower your monthly payment by choosing a refinance loan with a lower APR than your current one or a longer payoff period. In some cases, you can lower the overall cost of your vehicle loan.
Just remember that extending your repayment window can lower your monthly payment, but add several months (or even years) of interest charges that make the overall loan cost greater.
Some lenders offer cash-out refinancing options that allow you to tap into your current auto loan's equity and borrow your car's full Blue Book value. That means that you can use part of the refinance loan to pay off your existing debt and use the remainder of the loan in any way you choose.
Before you choose a loan and lender — especially one that touts that it can save you money — check for any processing costs or closing fees that can make the loan as expensive (or even more expensive) than your current loan.
Disadvantages of Auto Refinancing
Online lending networks provide access to many lenders with a single application. That alone will improve your chances of approval despite having bad credit. But it also means that every potential loan offer you receive will have varying terms and conditions.
Some lenders tack on origination fees that make the loan more expensive than it seems on the surface. Those fees can get tricky, so make sure you know exactly what you'll have to pay back before you accept a loan.
Depending on the terms of the loan, you could also end up paying more in finance charges. Extending your loan's repayment window can lower your monthly payment but may also increase your overall cost of the loan.
For example, a $15,000 loan at 3.5% interest over 36 months will cost $15,823 to pay off at $440 per month. If you extend that loan to 60 months, you'll save $167 every month, but also pay $16,373 ($550 more) to pay off your loan.
When Should You Refinance Your Car Loan?
Refinancing an auto loan makes sense in many conditions. You should consider applying for a refinance loan if:
You've improved your credit score from when you originally financed the vehicle
Your current interest rate is above today's average rates
You're unhappy for any reason with your current lender
You want to lower your monthly payment by reducing your APR or lengthening your repayment period
You want to borrow money via cash-out refinancing
You owe $7,500 or more on your current loan
Refinancing your loan may not make sense if you've paid off most of your existing loan, or if your vehicle is older and has a lot of miles on it. You may also have trouble refinancing if you owe more than what your car is worth, as we explain in the next question.
Can I Refinance a Car if I'm Upside Down on My Loan?
In most cases, the answer is no.
Being upside down on your auto loan means that you owe more than what the car is currently worth. This makes it incredibly difficult to refinance your loan because the new lender will use the car's value to determine how much he or she is willing to lend.
For example, a lender may consider lending $15,000 on a vehicle that's worth $17,000. If by some chance you default on the loan, the lender can repossess the vehicle, sell it, and recoup some of the money lost by your backing out of the deal.
But if the lender extends a $20,000 loan for a $17,000 vehicle — and you default on the deal — then he or she takes, at minimum, a $3,000 loss on the loan. We've yet to find a lender who is OK with taking a loss.
The best way to obtain refinancing on a loan that you're upside down on is to make extra payments to your existing lender until your loan-to-value ratio improves and you owe less than the car is worth.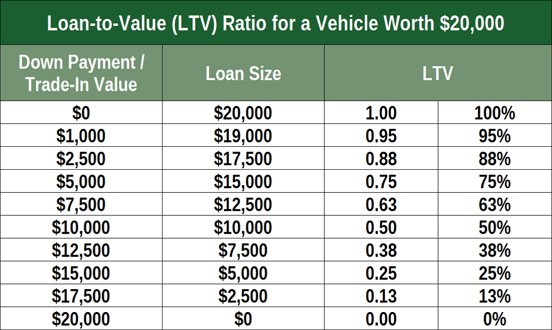 Once you're no longer upside down on your loan, the lenders listed above will be more likely to consider your application for refinancing.
Does Refinancing Hurt Your Credit?
When you refinance your auto loan, the new lender sends money to the previous lender to pay off the debt. The previous lender must report to the credit reporting bureaus that you've satisfied that loan, but it can take up to 60 days for it to appear on your credit report.
During that time, your credit file may show that you have two outstanding auto loans. That added debt could temporarily cause a drop in your credit score. Once the old loan reflects the payoff, your score will improve.
Applying for a refinance loan can also add a hard inquiry to your credit report. Every time you apply for any type of loan or credit, the lender places an inquiry on your credit file to see its contents.
Inquiries remain on your credit report for two years, but their impact on your score lessens over time. Lenders don't mind seeing a few inquiries at a time, but once the total reaches four or more in a two-year period, it can start to lower your credit score.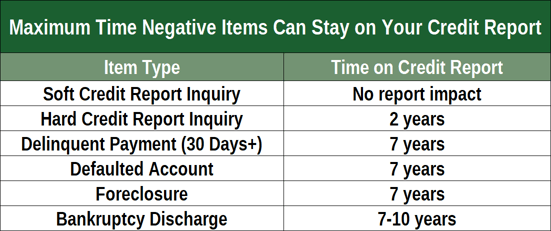 Excessive credit applications make you look desperate to most lenders and will give them pause when considering your application. If you already have an excessive number of inquiries on your credit file, a refinance application can cause your score to drop by adding an extra inquiry to your credit report.
What is the Best Company to Refinance an Auto Loan with?
There isn't a clear-cut best company to refinance with, as every applicant has different needs.
For example, if you have a very low credit score, you may find Auto Credit Express is your best option. That's because the network partners with more than 1,200 different lenders — many of whom deal specifically with bad-credit applicants.
But in the grand scheme, you should choose the loan with the best rates and terms (that is, the lowest APR or monthly payment), no matter the lender.
You're encouraged to shop around and read reviews like this one. Customer reviews are helpful for understanding a user's experience and what problems may arise if you work with a certain company. But remember that people are generally more prone to write a negative review than a positive one, so keep that in mind before ruling out an otherwise good lender.
What Credit Score is Needed to Refinance with Capital One?
Capital One sets several minimum standards for its auto loans, with requirements changing depending on whether you're purchasing a vehicle or refinancing your existing ride. The bank's minimum credit score for refinancing an automobile is 540, whereas the minimum needed to purchase a vehicle is 500.
Applicants must also have between $1,500 and $1,800 in verifiable monthly income. The lower your credit score, the higher the income requirement.
Capital One does not accept refinance applications from residents of Alaska or Hawaii.
Those aren't the only requirements for approval — any vehicle up for refinancing must be no more than seven years old and have a minimum of $7,500 (maximum $50,000) still owed on the loan. You must also be current on your payments to a lender that is FDIC-insured and currently reporting your payment history to at least one major credit reporting bureau.
If you meet these requirements, you can apply directly on the bank's website and receive a credit decision within 24 hours.
Ranking Methodology
Our list of the best bad credit auto refinance loans looks at factors such as the rate at which loans can be refinanced with bad credit, ease of approval for poor credit applicants, Better Business Bureau ratings and/or business reputation scores, fees charged, and Trustpilot customer reviews. BadCredit.org's reviews undergo a thorough editorial integrity process to ensure that content is not compromised by advertiser influence.
Advertiser Disclosure
BadCredit.org is a free online resource that offers valuable content and comparison services to users. To keep this resource 100% free for users, we receive advertising compensation from the financial products listed on this page. Along with key review factors, this compensation may impact how and where products appear on the page (including, for example, the order in which they appear). BadCredit.org does not include listings for all financial products.
Our Editorial Review Policy
Our site is committed to publishing independent, accurate content guided by strict editorial guidelines. Before articles and reviews are published on our site, they undergo a thorough review process performed by a team of independent editors and subject-matter experts to ensure the content's accuracy, timeliness, and impartiality. Our editorial team is separate and independent of our site's advertisers, and the opinions they express on our site are their own. To read more about our team members and their editorial backgrounds, please visit our site's About page.