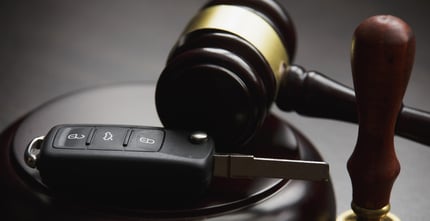 Bad things can happen to good people. That includes emergencies, money problems, and even bankruptcy. But that doesn't mean these momentary setbacks have to define who you are.
If you're in need of a new vehicle, but have limited loan options because of a pending or recently discharged bankruptcy, you should consider one of the best bankruptcy auto loans. The lenders below specialize in helping consumers who have bad credit or even bankruptcies get access to the funds they need.
Providers | FAQs | Approval Tips
The Best Providers of Bankruptcy Auto Loans
Our top choices for bankruptcy auto loan providers are not actually lenders. Instead, they're lending networks that shop your single loan application to several partner lenders — and could return with multiple loan offers for you to choose from.
If you're struggling with a bankruptcy on your credit report, a lender network can help increase your chances of finding an auto loan by submitting your information to multiple direct lenders on your behalf.
Network of dealer partners has closed $1 billion in bad credit auto loans
Specializes in bad credit, no credit, bankruptcy and repossession
In business since 1999
Easy, 30-second pre-qualification form
Bad credit applicants must have $1500/month income to qualify
| Interest Rate | In Business Since | Application Length | Reputation Score |
| --- | --- | --- | --- |
| 3.99% - 29.99% | 1999 | 3 minutes | 9.5/10 |
Even before you submit your application to Auto Credit Express, you can complete a 30-second prequalification form that will give you a better idea of your approval odds. If you decide to continue, you'll complete the three-minute application process and receive a decision almost immediately.
And since Auto Credit Express queries a national network of lenders, you could receive more than one auto loan offer. But to qualify, you must provide a verifiable income source of at least $1,500 a month.
Free, no-obligation application
Specializes in auto loans for bankruptcy, bad credit, first-time buyer, and subprime
Affordable payments and no application fees
Same-day approval available
Connects 1000's of car buyers a day with auto financing
| Interest Rate | In Business Since | Application Length | Reputation Score |
| --- | --- | --- | --- |
| Varies | 1994 | 3 minutes | 9.0/10 |
Car.Loan.com doesn't set a minimum credit score for approval. In fact, its partner lenders specialize in working with applicants who have bad credit, no credit, and recent bankruptcies.
You won't pay a fee for accessing the network of lenders, and, if approved, you can have your loan processed the same day you apply.
Loans for new, used, and refinancing
Queries a national network of lenders
Bad credit OK
Get up to 4 offers in minutes
Receive online loan certificate or check within 24 hours
| Interest Rate | In Business Since | Application Length | Reputation Score |
| --- | --- | --- | --- |
| Varies | 2003 | 2 minutes | 7.5/10 |
Not only does myAutoloan.com help connect thousands of applicants to auto lenders every year, but the company also provides several online tools to help you understand how much your loan will cost you.
The website can show you the lowest available auto loan rates and help educate you on the lending process before you apply for a loan. If approved, you can receive up to four offers from partner lenders.
Frequently Asked Questions About Bankruptcy Auto Loans
Applying for a loan can be a complicated process filled with technical terms and financial jargon that's difficult to understand without a legal degree. Below are some common consumer questions you can use to prepare yourself before heading to the dealership or applying online for an auto loan.
Can I Get a Car Loan with an Open Bankruptcy?
Some lenders may consider granting you an auto loan with an open Chapter 7 bankruptcy, but it's rare. Lenders may look at your application once you've completed the 341 meeting with your creditors, but you're better off waiting until after the bankruptcy discharges to apply for an auto loan.
That's because the period between the 341 meeting and the discharged bankruptcy is relatively short. Lenders would rather wait until you have a completely clean slate before extending you a new loan.
That said, some dealerships provide programs that allow consumers with open bankruptcies to begin rebuilding their credit immediately through an auto loan. Keep in mind that these loans aren't cheap and often feature higher-than-average interest rates and other fees.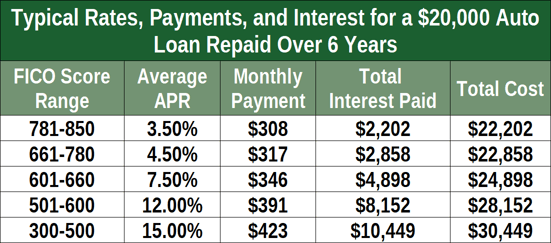 In all, loans to borrowers who have open or recently discharged bankruptcies won't include the best terms. But competition among internet lenders has made these loans more accessible — and affordable — over the last five years. While you may have struggled to find a loan before, lending networks, such as those listed above, could provide you with multiple loan options to choose from.
Still, you're better served by waiting until the bankruptcy proceedings are complete before looking for an auto loan. Not only will your approval chances increase, but you'll also likely find cheaper loan options.
How Long Do I Have to Wait to Buy a Car After Chapter 7?
You can apply for an auto loan as soon as your bankruptcy discharges. While some lenders may consider your application during a pending bankruptcy (see the question above), most prefer you wait until after you complete your bankruptcy proceedings. That way, the lender is assured the courts won't include their loan in the bankruptcy.
If you decide to apply for an auto loan shortly after finalizing your bankruptcy, you should bring your discharge paperwork with you to the dealership as proof that you've completed your court-ordered obligations. This will help streamline the loan application process.
And keep in mind that your application will look better to a lender if you include a down payment with your purchase. Lenders want to see that you have some skin in the game, too. If you're including some of your own money — the more, the better — the lender will see that as a sign that you're less likely to default on the loan.
You should also research your auto dealer before jumping into a loan. As the number of bankruptcies in America continues to rise, so does the growth of predatory dealerships who look to make a quick buck off people who are already under financial stress.
These dealers often claim to accept anyone who applies for a loan and tack sky-high interest rates and other fees that make your car purchase far more expensive than you expected. One way to check on a dealership's history before entering into a business agreement with them is to research the company through the Better Business Bureau.
What Happens if You File Bankruptcy with a Car Loan?
An auto loan is a type of secured debt. That means the item you finance — in this case, a car — is used as collateral in the loan. If you fail to pay back your loan, the lender has full authority to repossess the vehicle.
Although bankruptcy will remove your obligation to repay your debts, including loans and credit cards, it does not remove the rights of the dealer or lender to seize any secured property included in your discharged loans. That means they can take your car if you don't repay the loan.
But there are a few ways you can keep your vehicle during bankruptcy proceedings. If your payments are current when you initiate the bankruptcy, you can work with the dealer to continue payments and not include the loan in your bankruptcy filing. That will keep the loan current and allow you to retain your vehicle.
Another option is to forego Chapter 7 bankruptcy and instead file for Chapter 13 bankruptcy. This modified plan doesn't discharge your debts, but it spreads them out over a period of three to five years and gives you more time to pay them off, with lowered (and sometimes eliminated) interest fees.
Since you'll continue to pay down your loan, you can keep the car and not take as massive a hit to your credit rating.
5 Tips for Auto Loan Approval After Bankruptcy
Bankruptcy doesn't eliminate you from auto loan consideration. In fact, many lenders are eager to work with you after you've finalized your proceedings. If you want to improve your chances of finding an affordable loan, follow these tips.
1. Find a Cosigner
If your recent bankruptcy has you receiving loan rejections, you can attempt to add a cosigner to your loan application.
This requires someone with good credit to vouch for your ability to repay the loan and sign on as a guarantor on your application. This is a tricky situation because you both will take a hit to your credit scores if you miss a payment or default on the loan.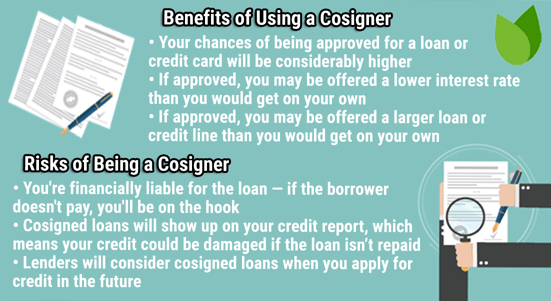 Such situations have caused many conflicts in the past, so be certain you can repay the loan before entering into a cosigning agreement.
2. Make a Down Payment
Lenders understand that you can't pay for your new car using cash alone. After all, that's why you're applying for a loan.
But most lenders want to see that they're not the only ones invested in your new ride. After all, if you don't have any money tied up in the deal, you'll have less of a problem walking away from the loan — or missing a payment — if times get tight. That's why a down payment helps improve your chances of being approved for a loan.
The more you can put down, the better your odds of getting a loan approved. But that doesn't mean you have to save up thousands of dollars for a down payment before heading to the dealership. Most lenders allow down payments of a few hundred dollars. A lender will be happy to see you investing in the loan, regardless of the amount.
3. Include a Trade-In Vehicle
When a large down payment isn't possible, a trade-in vehicle can help lower the amount you're looking to finance. Mostly, lenders want to see that you're also invested in the loan.
That can mean upping your financial contribution or using your physical property to aid in the loan — or preferably both. Plus, when you help lower the loan amount during origination, you'll also lower your monthly payments. That's a win-win.
4. Have Your Paperwork in Order
If you have a recently discharged bankruptcy, your dealer or lender will want to see your paperwork to make sure the courts can't include the new loan in your proceedings. When you bring this paperwork along with you, you not only show that you're responsibly researching your loan options, but you'll cut down on the time needed to complete your potential loan.
5. Research Your Dealer and Lender
Auto dealers and lenders only stay in business if they sell cars and originate loans, but not everyone involved has your best interests at heart. The auto industry includes many predatory dealers and lenders that prey on consumers who have recent bankruptcies and need a loan for a new vehicle.
If you get stuck in one of these loans, you could find yourself paying for your car even after you replace it with a new one. That's why it's vital you check reviews and other information related to any dealer you work with before you apply for a loan with them.
Bankruptcy Shouldn't Stop You from Getting an Auto Loan
Bankruptcy doesn't make you a bad person — and it shouldn't stop you from getting a loan for the automobile that you need.
We all experience hard times that require a little help along the way. If you've recently undergone bankruptcy and are beginning a fresh financial start, consider one of our best bankruptcy auto loans to help rebuild your credit and get you back on the road to success.
Advertiser Disclosure
BadCredit.org is a free online resource that offers valuable content and comparison services to users. To keep this resource 100% free for users, we receive advertising compensation from the financial products listed on this page. Along with key review factors, this compensation may impact how and where products appear on the page (including, for example, the order in which they appear). BadCredit.org does not include listings for all financial products.
Our Editorial Review Policy
Our site is committed to publishing independent, accurate content guided by strict editorial guidelines. Before articles and reviews are published on our site, they undergo a thorough review process performed by a team of independent editors and subject-matter experts to ensure the content's accuracy, timeliness, and impartiality. Our editorial team is separate and independent of our site's advertisers, and the opinions they express on our site are their own. To read more about our team members and their editorial backgrounds, please visit our site's About page.