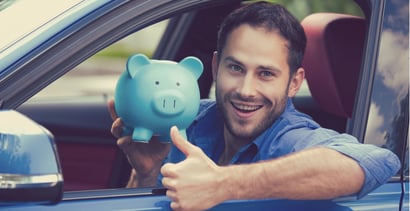 In my town, it's obvious where to get an auto loan with bad credit. A small section just west of downtown is home to half a dozen buy here, pay here (BHPH) car lots with hundreds of used cars on display. 
But even if your town isn't so lucky, you can still access bad credit auto loans quickly and conveniently  —  just go online.
You Can Get an Auto Loan Online
These three lender-matching networks don't let bad credit disqualify you from getting an online car loan. Unlike internally financed lenders, the network's job is to find local dealerships willing to provide vehicle financing for credit-challenged consumers. 
These companies cost you nothing to use and save you time by taking the legwork out of finding the right lender for your needs. 
Auto Credit Express uses a network of lenders and dealerships ready to offer direct loans to consumers with any type of credit. Your credit score determines your interest rate, which can reach 30% or higher. The website allows you to prequalify for a bad credit auto loan and provides estimates on the monthly payment for the agreed-upon loan term.
The Car.Loan.com Auto Loan network has helped finance more than $1 billion in car loans for consumers with imperfect credit. The auto lenders on its network determine loan rates based on your credit, income, and other factors. The network lenders welcome consumers with any financial history, from excellent to very poor. 
myAutoloan.com can arrange financing for consumers with a credit score as low as 550. You can prequalify for a loan if you are a US citizen, 18 or older, and have an income of at least $2,000 per month. It takes only minutes to apply for a new or used vehicle loan and receive up to four loan offers.
How Do I Apply For a Bad Credit Auto Loan Online? 
It's easy to apply for a bad credit auto loan online, and once armed with a loan offer, you can shop for new inventory or pre-owned cars with confidence. Be on the lookout for new vehicle specials, pre-owned specials, and service specials that sell for less. 
You may have to avoid new vehicles and concentrate on used cars and pre-owned vehicles. Often, pre-owned vehicle specials may be perfect for your needs.
To apply for bad credit financing, select an online lender-matching service and submit a short loan request form  —  it takes only minutes to supply the information and receive preapproval.
Required information includes your name, address, Social Security number, income, and the make and model of the car you want to buy or refinance.
If the lender-matching service prequalifies your request, it will put you in touch with one or more local dealerships willing to work with you. You can then set up appointments to discuss your bad credit financing options and review the dealership's new or pre-owned inventory, including certified pre-owned specials (if you're shopping for a car). 
Typically, car dealers will ask you to bring several documents to your appointment, including:
A valid driver's license
W-2 forms
A current pay stub
One or more dated bills with your name and address 
For trade-ins, the title to your vehicle and proof of insurance
If applicable, bankruptcy discharge papers
If all goes well, you'll likely wrap up your deal by the end of the day.
The advantage of financing through an online network instead of a bank or credit union is 24-hour access. You can go online and start the process, even at 2 a.m. And your single loan request circulates among many potential lenders saving you the time to identify and apply to each one separately.
The online networks offer handy tools to help you calculate how much you can afford to borrow and your monthly payments based on various loan terms. The reviewed network websites provide educational material that explains the essential elements and terms you'll need to know when you negotiate a car loan from a loan network, bank, or credit union.
What Are the Different Types of Auto Loans Available?
Not all bad credit auto financing involves a vehicle purchase. You may want to lease a vehicle or refinance your current car. Each type of deal has its nuances, but they all share some basic concepts:
Interest rate: Subprime auto loans charge interest rates based on several factors, including the amount of the down payment, trade-ins, loan terms, and credit scores.
Term: Dealers generally offer a financing term of 36 to 96 months, which means you'll have up to eight years to repay the auto loan and interest. Stretching out the repayment time reduces your monthly payments but increases the total interest charges you pay over the life of the loan. In addition, longer-term subprime auto loans carry a higher interest rate. For example, you'll pay a greater rate on a 72-month loan than on one for 36 months. 
Collateral: Your vehicle serves as the collateral for automobile financing. The lender can repossess your car if you fail to keep up with the payments. In addition, the lender can sue you if it sells the collateral for less than your loan balance. 
The following sections describe the different types of bad credit auto financing.
Financing a New Purchase
Most car shoppers take out a loan to finance a vehicle purchase. The lender typically requires a cash down payment or a vehicle trade-in. Members of a loan network often provide special financing that requires little or no money down but carries a higher interest rate.
The larger the down payment, the less you'll need to pay in principal and interest. This is represented by the vehicle's loan to value ratio or LTV. If you make a down payment or trade-in a car, you'll finance less.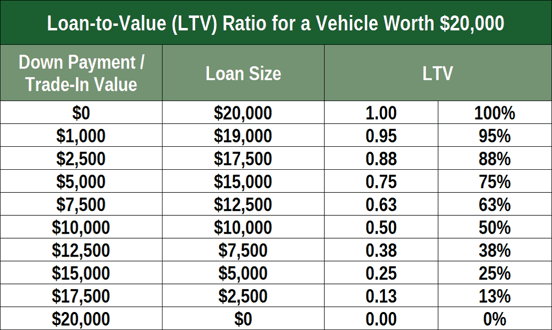 Lenders retain a lien on your car until you repay the loan. The lien allows them to repo your car without first going to court. Once you pay off the loan, the car dealer lifts the lien, and you receive a clear title to your vehicle.
Refinancing
You can refinance your car by taking out a new car loan to repay the current loan. You may want to refinance your vehicle to get a better interest rate or a longer repayment period. 
Another reason to refinance your car is to cash out some of the equity you've built up through your loan payments.
Equity is the difference between the price your car can fetch on the open market minus the current loan balance. For example, you have $2,000 in equity if your vehicle is worth $9,000 and your loan balance is $7,000. In this case, you can borrow $9,000, pay off your $7,000 car loan balance, and pocket the remaining $2,000.
Refinancing may impose fees, and there is no guarantee of a reduced interest rate. Without a substantially lower interest rate, your new loan will cost you more than the old one because you've increased the amount you owe.
Leasing
Leasing is a popular alternative to car loans. When you lease a car, usually from new inventory or certified pre-owned vehicles, you pay a monthly fee to cover the car's depreciation, which is the vehicle's loss of value over the lease period. 
For example, suppose you take a three-year lease on a $30,000 car (the capitalized cost). The lender estimates that the car would sell for $18,000 when the lease ends, a residual value of 60%. Your monthly lease payments cover the $12,000 depreciation plus taxes and interest. The lease's interest rate is called the money factor. 
You can calculate lease interest as follows::
Lease interest = (Capitalized Cost + Residual Value) x Money Factor
Leases usually charge several fees, including an acquisition fee, disposition fee, and state fees. Some states collect sales tax on only the lease down payment (i.e., the capital cost reduction) and your monthly payments. Other states collect all the sales tax upfront, based on the car's purchase price or the sum of all the lease payments.
You have three options when the lease ends:
Return the vehicle to the dealer. You may have to pay a disposition fee. 
Purchase the car for the residual value.
Apply any surplus of the car's current value above the residual as a down payment on another vehicle from the dealer.
Monthly lease payments are usually lower than those for a new car loan because you finance only the depreciated amount, not the purchase price. 
You may periodically receive price alert emails announcing special lease deals or new discounts on certified pre-owned inventory. These types of arrangements can reduce the amount you need to finance.
Car Title Loans
You can obtain a car title loan if you've paid off any money you owe on the vehicle. Interest rates are very high, and the lender can repo your car if you miss a loan payment. 
The Consumer Financial Protection Bureau states that 20% of title loan borrowers lose their cars after failing to repay their debt. That's why you should consider your alternatives before taking a car title loan.
Can I Get Approved For a Car Loan With a 500 Credit Score? 
A low credit score can make it harder to get a car loan. But you may be able to overcome a 500 credit score if you find the right lender. The three reviewed lending networks include dealers that offer special financing to consumers with poor credit. 
To overcome a low credit score, you may have to agree to various conditions, including making a substantial down payment, applying for a smaller loan amount, accepting a higher interest rate, and paying additional fees.
Can I Get a Car Loan With No Credit Check?
Many BHPH dealerships don't rely on credit scores to evaluate credit applications. These dealers focus instead on whether you can afford to pay for the car you want. They may require you to match payment due dates with your pay schedule and demand that you make payments in person at the BHPH lot. 
BHPH loans have several pitfalls, including:
High interest rates
Extra fees
Long payoff periods
Quick repossessions
Undesirable vehicle selection
In addition, BHPH lots that do not check credit may not report your payments to the major credit bureaus, depriving you of an opportunity to build credit. 
The three reviewed car dealer networks are better alternatives to BHPH lots. Compared with BHPH dealers, network lenders generally offer better terms, lower interest rates, and broader vehicle selection. 
Which Credit Score Do Car Dealerships Use For Approval?
Car dealerships use FICO Auto Scores from the three major credit bureaus (Experian, Equifax, and TransUnion). This scoring system differs from the scores FICO provides for mortgage and credit card applications. 
FICO offers six specialized scoring systems that predict the likelihood that you'll default on a car loan. These systems have scores ranging from 250 to 900. Experian says the average FICO Auto Score is 701.

The reason for so many different FICO Auto Scores is that the company introduces new versions from time to time. Dealerships pay a fee to subscribe to a particular FICO Auto Score, and many stick with their current score rather than pay for a new one.
What Can I Do to Improve My Credit Approval Chances?
You can increase your chances of auto loan approval in several ways. Combining multiple strategies increases their effectiveness.
Increase Your Down Payment
Car dealers are more likely to approve a loan if you have skin in the game. Putting more money down means you have more to lose if you default on your car loan. Therefore, increasing your down payment assures dealers of your commitment to repay the loan. 
In addition, a larger down payment reduces the loan size, the monthly payment amount, and the overall cost of the loan.
Trade in Your Current Vehicle
A trade-in acts similarly to a cash down payment  —  both reduce your loan size and monthly payments. But if you still owe money on your current car, ascertain whether the loan is underwater (i.e., the loan balance exceeds the car's trade-in value). 
An underwater loan can hurt your credit approval chances and increase the cost of any loan you get. You may want to pay down your old loan and perform repairs on your current car at a local service center before applying for a new car loan.
Include All Income
You should include on your finance application all household income that you can access to repay an auto loan. For example, if you and your spouse routinely share expenses, add their salary to yours on the finance application. A higher income significantly improves your chances of loan approval.
Enlist a Cosigner
Car dealers welcome cosigners who have better credit than yours and can be added to your credit application. Cosigners guarantee loan repayment and reduce default risk, which is music to a lender's ears.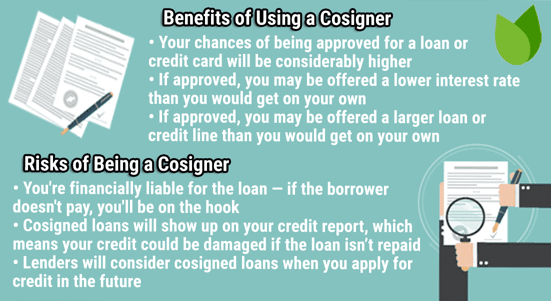 You'll place a cosigner in an awkward position if you miss payments since the cosigner will have to come up with the money or take a hit to their credit reports and scores. Such behavior can ruin a relationship.
Improve Your Credit
Improving your credit history and score will make you a more desirable borrower and increase your chances of loan approval. The two most direct ways to boost your credit scores are to pay your bills on time and reduce your debt. 
FICO attributes 35% of your score to your credit history and another 30% to the amount of debt you owe. The other FICO factors are how often you apply for credit, your mix of credit account types, and how long you keep accounts open.
Another way to improve your credit score is to remove erroneous information from your credit reports. You can get free copies of your three credit reports once per year from AnnualCreditReport.com. You may uncover errors that drive down your score by reviewing your reports.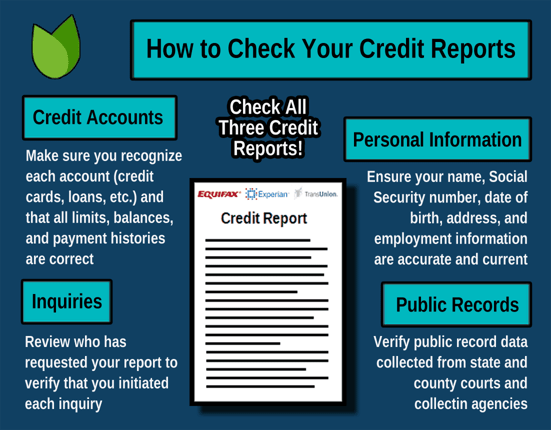 You have the right to dispute items on your credit reports, and the three credit bureaus offer online forms to help you challenge credit report data. 
If you don't want to take on the job yourself, you can hire a good credit repair company that will aggressively challenge incorrect and unverifiable data on your reports. These companies typically charge between $50 and $150 per month. Subscriptions average around six months, but you can cancel at any time.
Programs including Experian Boost and RentReporters can improve your scores by including additional types of payments (e.g., rent and utilities) to your credit report. Paying these bills on time can help raise your credit rating if the credit bureaus include your payments when calculating your score. 
Experian Boost was one of the first apps to provide a credit bureau with this payment data, but now several other programs perform a similar service. 
How Much Will an Auto Loan For Bad Credit Cost?
You may pay more than 20% interest on a bad credit car loan. The chart below shows how it benefits you to increase your credit score before applying for an auto loan.

A lender may tack on fees that add to a car loan's cost. For example, you may have to pay a lender an origination fee of 1% to 2%.
How Long After a Repo Must I Wait to Get a Car Loan?
A repossession, or repo, can occur when you miss one or more payments on your car loan. Repos remain on credit reports for seven years, although the damage to your credit score begins to dissipate after two years. Experts recommend you wait at least six months following a repo before you apply for a car loan. 
You Can Get an Auto Loan Online Regardless of Your Credit
You're only a click away from starting the process online now that you know where to get an auto loan with bad credit. Just hit the APPLY HERE link in the offer boxes above to learn more about an online lending network or apply for a car loan. 
Be sure to read the fine print carefully before agreeing to any loan offer. You should be able to complete your new loan application and drive off in your new ride on the same day. 
Advertiser Disclosure
BadCredit.org is a free online resource that offers valuable content and comparison services to users. To keep this resource 100% free for users, we receive advertising compensation from the financial products listed on this page. Along with key review factors, this compensation may impact how and where products appear on the page (including, for example, the order in which they appear). BadCredit.org does not include listings for all financial products.
Our Editorial Review Policy
Our site is committed to publishing independent, accurate content guided by strict editorial guidelines. Before articles and reviews are published on our site, they undergo a thorough review process performed by a team of independent editors and subject-matter experts to ensure the content's accuracy, timeliness, and impartiality. Our editorial team is separate and independent of our site's advertisers, and the opinions they express on our site are their own. To read more about our team members and their editorial backgrounds, please visit our site's About page.