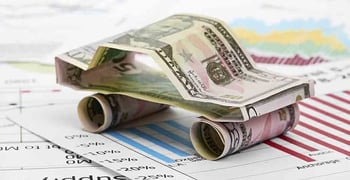 Our popular "How-To" series is for those who seek to improve their subprime credit rating. Our articles follow strict
editorial guidelines
.
So you have your eye on a new car and think you'd like to lease it. For a lot of people, this is a great way to get the use of a car without having to own it outright.
But what if your credit isn't as good as it should be? Sure, there are subprime lenders who may give you a lease, but this is a much more expensive way to go.
Many subprime leases will be in the mid-20 percent range – meaning you will be paying hundreds more per month than you wanted to.
There are alternatives to expensive subprime leases. Here are a few suggestions for how you can get the car lease you want, even when you have bad credit.
1. Maximize your credit score.
Obviously the higher your credit score, the more likely you are to get approved for a car lease. Regardless of how bad your credit score is, there are things you can do to make sure it's not lower than it should be.
First, request a copy of your credit report and look it over thoroughly. Dispute any errors you find by filing a dispute form directly with the reporting agency.
Next, pay off any nominal balances on any credit card accounts you can. Reducing the total debt you carry can increase your score.
Finally, file a letter of explanation for negative entries on your report. While this won't immediately help your score, it will give lenders a better idea of what caused your bad credit and how you're working to improve it.
2. Make yourself more attractive to a lender.
When you're applying for a lease, there are many things the lender will look at. The first is obviously your credit score, but other important factors include your job status and salary, your rent or mortgage payment history and your overall level of debt.
The more you are able to present yourself positively in these other areas, the more likely you are to get approved for a lease when you have bad credit.
"Remember to consider

all of your options."
3. Look for deals and special promotions.
Auto manufacturers are always competing with each other for market share and for our dollars. At any given time, there are programs and promotions for certain car brands and models.
Watch for these, as they often come with lease specials through the manufacturer's own financing arm. It can be easier to qualify for these leases because the car company is in a bargaining mood and wants to move as many cars as possible.
4. Improve your chances.
With any lease, you will have to put down a certain amount of money as a down payment, not to mention the first and last month and a security deposit.
You can certainly improve your chances of getting a car lease if you agree to put down even more than what is required at signing.
The more money you have to put down as a deposit, the more protected the leasing company is. This can go a long way toward overcoming a bad credit score.
5. Consider a co-signer.
If all else fails, consider riding along on someone else's good credit.
If you can convince a family member or good friend you are committed to making all payments on time, this can be a way to lease the car you want and begin to rebuild your credit score.
Just be sure you are able to meet the commitment of making all payments – it's not just your credit that's on the line now.
When you have bad credit and are thinking of leasing a car, remember to consider all of your options.
A lease is a financial commitment that can last for up to three years or longer. While it's important to get the best deal possible, you need to be sure you can make the payments consistently for the entire term of the lease.
If you're able to do this, then you're well on your way to rebuilding your credit. Best of luck!
Photo source: credit.com