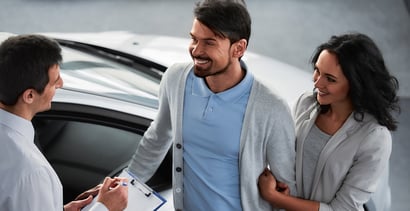 Sometimes it's best to see something before you buy it. You wouldn't buy a home without looking at it or purchase a car without driving it first — although a simple test drive doesn't always tell the vehicle's entire story.
That's why you may want to closely consider options to lease-to-own a car with bad credit — because your credit situation should never stop you from acquiring a trustworthy car at an affordable price.
Below we break down the best auto dealer networks with lease-to-own options, the pros and cons of lease-to-own programs, and recommended alternatives if you decide it's not the right choice for you.
Dealers | Pros & Cons | Alternatives | FAQs
Best Lease-to-Own Dealer Networks
Lease-to-own vehicles are sometimes referred to as rent-to-own cars among dealerships that work with consumers with poor credit. These dealerships follow a similar financial arrangement as the rent-to-own establishments that sell furniture, electronics, and other home goods.
You choose a car on the lot and essentially rent it for a set period. Once you've made all your payments toward the rental, the car belongs to you.
Most of these dealers don't require credit checks to initiate a sale since you're technically renting the car during the payment term. That's a huge bonus if your credit history has you on the outside looking in at most car dealerships.
Our three choices below are all auto lender networks. That means that you can use each linked website to submit a single prequalifying application. The network will then submit your request to a host of partner lenders who will either accept or reject your application. You may receive multiple loan offers to choose from.
Network of dealer partners has closed $1 billion in bad credit auto loans
Specializes in bad credit, no credit, bankruptcy and repossession
In business since 1999
Easy, 30-second pre-qualification form
Bad credit applicants must have $1500/month income to qualify
| Interest Rate | In Business Since | Application Length | Reputation Score |
| --- | --- | --- | --- |
| 3.99% - 29.99% | 1999 | 3 minutes | 9.5/10 |
Auto Credit Express has a dedicated program for rent-to-own dealers in its network. Through the company's connections, you can find a dealer and lender to begin the application process for acquiring your rent-to-own vehicle.
All the dealers and lenders on the Auto Credit Express network specialize in working with consumers who have bad or limited credit histories — including bankruptcies and repossessions. The website's 30-second prequalification form links you to a network of dealerships that have approved more than $1 billion in auto loans since 1999.
All applicants must have a verifiable monthly income of at least $1,500 to qualify.
Free, no-obligation application
Specializes in auto loans for bankruptcy, bad credit, first-time buyer, and subprime
Affordable payments and no application fees
Connects thousands of car buyers with auto financing daily
| Interest Rate | In Business Since | Application Length | Reputation Score |
| --- | --- | --- | --- |
| Varies | 1994 | 3 minutes | 9.0/10 |
The Car.Loan.com network of auto lenders processes thousands of applications every day — most of which come from borrowers who have bad or limited credit.
The appeal to consumers is that the network is among the oldest and largest on the internet and spans lenders who process all types of auto sales — including lease-to-own deals. Another bonus is that the network doesn't charge application fees, and, in most cases, provides same-day approval that helps you process your loan to get you on the road faster.
Once you submit your application, you could hear back from an area dealer who will arrange a meeting with the finance manager to go over your loan options. Once you've agreed to a loan, you can sign your paperwork and leave with your new car as soon as that same day.
Loans for new, used, and refinancing
Queries a national network of lenders
Bad credit OK
Get up to 4 offers in minutes
Receive online loan certificate or check within 24 hours
| Interest Rate | In Business Since | Application Length | Reputation Score |
| --- | --- | --- | --- |
| Varies | 2003 | 2 minutes | 7.5/10 |
MyAutoLoan.com offers finance tools and calculators that help you understand the total cost of a car loan before you apply. Once you're comfortable with the process, you can submit a quick two-minute prequalifying application and potentially receive up to four offers within minutes.
The network submits your application to a national network of lenders, which means you aren't limited to working only with a loan officer who is local to you. That vast database makes it easier to find a lender who can offer you a loan at a fair rate, regardless of your credit history.
Pros and Cons of Lease-to-Own Programs for Bad Credit
You must first understand the difference between leasing a vehicle and a lease-to-own vehicle before we dive into the pros and cons.
A leased vehicle is one that a consumer pays for monthly over a set period, usually 24 to 36 months. Once that period expires, the consumer can return the car to the dealership or purchase it for a predetermined price agreed upon when signing the lease agreement.
With a lease-to-own deal, you're making payments over time to purchase a used car, but the dealer can reclaim the car if you miss a payment. This isn't much different from a traditional auto loan, where the bank can repossess your vehicle if you don't make the payments, except the credit requirements for lease-to-own cars are much more lenient.
As with any type of financing, lease-to-own programs have their good and bad points.
Pros
Let's first look at the pros of lease-to-own programs:
No credit checks: These dealerships typically don't require a credit check, which is why they appeal to consumers who have bad credit.
Fast, easy approvals: Thanks to lenient approval requirements, most consumers who can prove their income can get approved for a lease-to-own vehicle quickly.
No interest: You won't be charged interest because you aren't financing the vehicle. However, the cars will be priced higher and there will likely be dealer fees of some sort.
As you can see, the pros are rather slim. Consider the alternatives before deciding to go this route.
Cons 
Now, let's look at some of the cons:
The vehicles can be expensive: A lease-to-own vehicle may come with higher payments and fees, which means you could end up spending far more than what the car is worth by the time you officially own the car.
No warranties: These vehicles rarely offer warranties or guarantees with the vehicles they rent and sell. That's because the vehicles they sell are typically older and have many miles on the engine. That means you're responsible for anything that happens to the car while it's in your possession — that includes routine maintenance or large repair bills. If the car breaks down a week after you drive it off the lot, the repairs are your responsibility.
It won't help your credit: since you're technically renting the vehicle during your payment period, the dealer typically won't report your payments to the three major credit reporting bureaus. That means your on-time payments don't work to help repair your ailing credit.
Your car can be repossessed without warning: If you miss even a single payment, the dealer may come for your vehicle.
The cons outweigh the pros, but if you have no other path to purchasing a vehicle, a lease-to-own program may work for you. Explore the alternatives below before making a final decision.
Alternatives to Lease-to-Own Programs for Bad Credit
Most consumers with bad credit find lease-to-own programs convenient because of their lenient acceptance standards and the absence of a credit check. But that convenience comes at a cost.
Lease-to-own vehicles typically have substantially higher price tags than traditionally financed vehicles. These older cars also don't typically include warranties and may come with questionable mechanical histories.
You may think these programs are your only option if you have bad credit, but that's not always the case. Many lending networks, like those listed above, work with borrowers who have all kinds of credit histories to find a lender willing to work with them.
Most subprime auto loans still cost less than a lease-to-own vehicle — and the massive number of off-lease vehicles entering the used car marketplace has prices lower than they've been in years.
That also means dealers and lenders are more willing than ever to work with borrowers to find a loan that moves cars off their lots.
When you use one of the lender networks listed above, you fill out one short prequalifying application. The network then submits your request to its partner lenders. You could receive multiple loan offers within a few minutes of submitting your loan request.
After researching your loan options, you will leave the network's website to complete the loan paperwork electronically on the lender's website. Most lenders can complete same-day loans, which means you could receive a loan certificate or check within 24 hours.
You can take that certificate or check to a dealer when shopping for a car. And, since you're purchasing directly from a dealer, you'll likely receive lower payments, a warranty, and a more dependable vehicle that has passed a battery of inspections and tests.
Can You Lease a Car with Bad Credit?
Car dealers only make money when they sell or lease the vehicles on their lots. That means they have an incentive to work with anyone who comes through their doors — even if they have bad credit.
Obtaining a traditional car lease isn't easy if you have bad credit, but it's far from impossible. Here are some tips to make your car leasing journey a little easier.
Have your paperwork in order: You never get a second chance to make a first impression. If you enter a dealership with all of your paperwork and necessary information ready to go, the dealer will see you as responsible and may work a little harder to find a lease deal that works for you.
Make a down payment: If your credit history scares dealers away, you can make them take notice with a down payment. Lenders don't want to be the only ones taking a risk. If you don't have any of your own money invested in the vehicle, it's far easier for you to miss a payment — or stop paying all together. But if you put some of your own money down toward the deal, a lender will likely feel more comfortable with you because you'll also have something to lose.
Find a cosigner: This is a trickier option, but it could work if you have no other alternative. A cosigner is someone who has better credit than you and is willing to sign your lease agreement to vouch for your ability to make your payments. Keep in mind that a cosigner takes the same credit hit you do if you miss a payment or default on the deal. That's a great way to end a friendship or your relationship with family. Be certain that you can pay all your necessary payments before taking this route.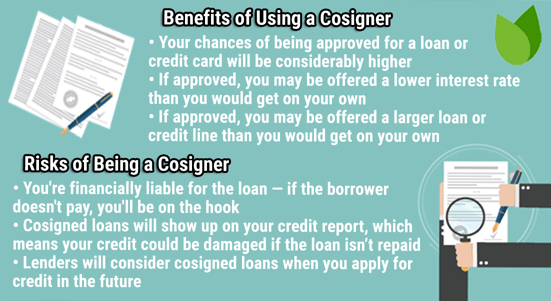 Through these methods, you may find a dealership that is willing to take a chance on you. And, of course, your income will be a large factor in whether you are approved for a lease. If you can show you make more than enough to cover the payments, this will also improve your chances of qualifying for a traditional lease.
How Does Lease to Own Work?
The lease-to-own vehicle market is very different than the path most consumers take to purchase a vehicle. That's why it's important you fully understand the process before signing a dealer agreement.
These programs appeal to consumers who have bad credit because they don't require a credit check. Any other type of car financing — even subprime loans — include some sort of background and credit check.
When you lease-to-own a car, the dealer typically only asks for your proof of identification, contact information, address, and income.
Once you choose your vehicle, the dealer will likely require a down payment before you drive it off the lot. That lump sum goes toward your purchase price of the vehicle. You'll continue to make weekly or bi-weekly payments on the car for the full length of your purchase agreement — which can cost you between $75 and $100 every week for a year or longer, depending on the price of the vehicle.
The dealer retains the car's ownership and title until you've made all your payments, but you remain responsible for the car's upkeep and repairs. If you miss a payment, the dealer can repossess the car without notice.
Should you decide the car is no longer worth the payments, you can typically return it to the dealer — but you'll lose your down payment and all the money you've put into the car. Some dealers even include a restocking fee should you back out of your purchase agreement.
Is it Better to Own or Lease a Car?
This greatly depends upon your financial situation and what you need from your car.
If you always want to have a newer car — and don't mind always making a car payment — then a lease may be your best option. This allows you to get a new car every few years, but it also keeps a monthly bill in your budget.
If you tend to drive a lot, you should consider a high-mileage lease. That's because most dealers limit the number of miles you can put on a leased car (typically between 10,000 and 15,000 each year). If you go over the allotted mileage, you could face fees as high as 30 cents for every mile you drive over the limit.
Another perk of leasing a vehicle is that, since you'll always have a new car, you won't have to worry about unexpected breakdowns and expensive trips to the mechanic. Should something go wrong, repairs will be covered by the car's warranty.
But, if you own your car, you'll eventually get out from under your monthly payments and be free of that financial burden. You can drive the car as much as you want without mileage limits, and you won't be dumping money into a depreciating asset.
Both options will likely require some sort of credit check, though, as dealers aren't keen on leasing or financing vehicles with unknown risks.
That said, you can still achieve your automotive goals with the right lender. The lending networks on our list regularly work with borrowers who have bad credit to get them behind the wheel of a new car — leased or purchased — with fewer hoops to jump through.
Consider Your Options
Today's used-car market features lots of off-lease vehicles that dealers want desperately to move. That's a great thing for you if you have bad credit and want to purchase a car.
Before you consider a lease-to-own option — which can burden you with an untrustworthy car at a premium price — take a look at the alternative options to lease-to-own a car with bad credit. You may be surprised by how many lenders want to work with you.
Advertiser Disclosure
BadCredit.org is a free online resource that offers valuable content and comparison services to users. To keep this resource 100% free for users, we receive advertising compensation from the financial products listed on this page. Along with key review factors, this compensation may impact how and where products appear on the page (including, for example, the order in which they appear). BadCredit.org does not include listings for all financial products.
Our Editorial Review Policy
Our site is committed to publishing independent, accurate content guided by strict editorial guidelines. Before articles and reviews are published on our site, they undergo a thorough review process performed by a team of independent editors and subject-matter experts to ensure the content's accuracy, timeliness, and impartiality. Our editorial team is separate and independent of our site's advertisers, and the opinions they express on our site are their own. To read more about our team members and their editorial backgrounds, please visit our site's About page.