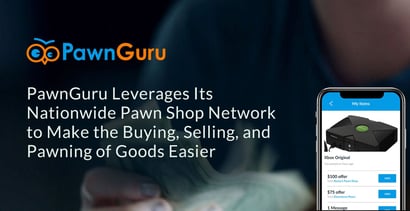 In a Nutshell: Pawn shops offer consumers access to fast cash by purchasing their items or offering a pawn loan, with the item as collateral. PawnGuru is a tech-based platform that is making it easier than ever for consumers to find the pawn shop in their area that will give them the best price for their item. The PawnGuru website also allows consumers to seek out merchandise they want to buy in shops in their area. Overall, PawnGuru helps to facilitate secure transactions that get people the money and items they need in a timely manner.
People who need access to cash in a hurry — whether it's to make ends meet or cover an unanticipated expense — are often led to payday lenders or other avenues that may help in the short term. But these options are often not conducive to maintaining a healthy credit score or long-term financial health.
The internet and the ease of online applications have made it easier than ever for consumers to find themselves locked into a cycle of debt.
But, there is another tried-and-true institution people have been turning to for their quick-cash needs for thousands of years — the pawn shop.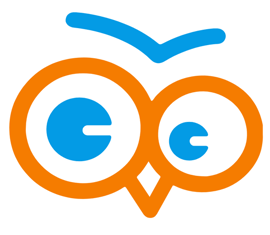 "Scholars believe (pawn shops) started independently in many different regions," according to PawnGuru. "The first were likely formed in ancient China to serve farmers, and that they operated out of monasteries. Farmers would visit these pawn shops to buy and sell used farm equipment, and to get short-term loans using their tools as collateral."
Although pawn shops today deal with much more than just farm equipment, the basic concept is still the same. Consumers can sell their used items to pawn shops for a quick cash infusion or put up their item as collateral for a short-term loan.
This direct trade-off of property for cash means consumers with bad credit can get a loan just as easily as someone with excellent credit.
But one problem Jonathan Polter said he and David Stiebel encountered with pawn shops is that different shops offered wildly different prices for items.
"In 2015, we tried to pawn a few items and the price difference was 500% from one contract to another, along the famous Eight Mile in Detroit," Polter said.
It didn't take long for Polter and Stiebel to combine their entrepreneurial and tech expertise to come up with the concept for PawnGuru.
The fintech platform helps consumers easily locate the pawn shop in their area that will give them the best price for their item. And it helps pawn shops conveniently identify and bid on items they'd like to have in their shops.
Pawn Shops Help People Gain Access to Cash or Find High-Quality Used Items
Polter explained the value of pawn shops and how they operate, for those unfamiliar with the industry.
"A contract can mean three different things. Pawn shops buy items outright, and they obviously sell stuff," he said. "And then there's the pawn loan, which is thousands of years old, and it's essentially a loan that is provided with some form of collateral."
He said some people have a preconceived notion that pawn loans are often bundled together with other high-interest services and offerings, but that's not really the case.
"The most significant aspect is that with a pawn loan, if you pawn a television, the only thing that's at risk is your television," Polter said. "If you take the television and you need $250 and you need it in 30 minutes, the only place you're going to get that cash from that quickly and efficiently is at your local pawn shop."
The trade-off is that the pawn shop owner may be able to eventually sell the TV for $400, he explained. But the consumer would not likely be able to sell their item for top dollar in a short amount of time, if at all.
Polter discussed the dangers of consumers falling into debt traps — which lead to diminished credit scores and high debt — when they need access to cash in a hurry. But with pawn shops, the collateral is the only risk.
"There are no bank accounts involved, there are no credit checks," he said. "Another critical thing in the time of COVID-19 is that there is no employment required."
The whole system provides a level of security to the lender and the borrower not found in many other loans.
"The worst-case scenario is losing your item — which sucks but is better than accruing thousands of dollars in debt. Fewer than 25% of pawn loans result in loss of the collateral item," according to the company website.
A Fast, Convenient Way to Find the Pawn Shop that Will Offer the Best Price for an Item
PawnGuru brings modern technology to pawn shops, which benefits pawn shop owners and consumers.
Consumers can post the items they want to sell on the PawnGuru website then receive offers and estimates before going into the store.
"We'll bring you offers and information from multiple different pawn shops near you, so you can decide which shop is right for your needs," according to the company.
Polter said a person not using PawnGuru may pawn a 60-inch TV at a local shop, receive top dollar, and walk away satisfied with the experience. But three months later, he may need a quick loan again and take the same TV back in but have a very different experience.
"They may say, 'Dude, I can't take any more TVs — I can't even sell the ones I have,'" Polter said. "You just wasted an hour at minimum, dragging your TV to the shop, then coming back home only to be in the same place you started. PawnGuru allows you to simply say, "Hey, this is the item I have, who is available right now? Who can help me? Who's interested?'"
He said the amounts that pawn shops may offer can vary for a wide variety of reasons as well, from the personal interests of the shop owner to customer demand.
"The reason why an item is priced differently from one shop to another is simply based on their particular situation," Polter said. "That situation could be that one shop knows how to move game systems, whether they sell it on eBay, offer it in the store, or sell it to their cousin Vinnie. Give them a laptop to sell and they may have no idea what to do with it."
But the exact opposite may be true of another shop in town.
PawnGuru works with a network of nearly 5,000 pawn shops across the country and more than 1.1. million people have used the platform to pawn, sell, or buy items from a local shop, according to the company.
PawnGuru's Main Considerations for Buyers are Safety, Speed, and Price
"When we built out the platform, we were really focused on folks that need cash," Polter said. "Then we started getting thousands of emails a month where people would think we were a pawn shop and ask us if we sell X."
In response to this unforeseen need in the market, PawnGuru added functionality to its platform to help connect buyers to the items they want in pawn shops near them. Polter said the company is focusing on making this service even more robust in the future.
"There are three elements that go into where and how you buy: safety, speed, and price," Polter said. "If you're looking to buy a used Xbox, you have eBay which is probably price and safety, but it sure isn't speed. You have Craigslist, which may be price but is not safety and speed."
Watch on
With PawnGuru, consumers are able to find a pawn shop that satisfies all three criteria. Polter said many pawn shops are competitively priced with online peer-to-peer selling platforms. And a person can have the item in-hand on the same day they purchase it. Buyers can also feel secure knowing they aren't meeting a person they don't know in a potentially unsafe place.
"You're dealing with a formal retail location with a parking lot, you know the store type of structure," Polter said. "The only issue is that inventory is constantly changing in pawn shops. And that's why a platform like ours that you can access is so powerful."
Instead of calling 10 different shops, people can simply go to PawnGuru and describe the item they are looking for and determine whether any shops in their area have it.
With its tech-based solution to finding the right shop to buy, sell, or pawn items, PawnGuru has managed to bring new value to an industry that dates back to the earliest days of commerce.
Advertiser Disclosure
BadCredit.org is a free online resource that offers valuable content and comparison services to users. To keep this resource 100% free for users, we receive advertising compensation from the financial products listed on this page. Along with key review factors, this compensation may impact how and where products appear on the page (including, for example, the order in which they appear). BadCredit.org does not include listings for all financial products.
Our Editorial Review Policy
Our site is committed to publishing independent, accurate content guided by strict editorial guidelines. Before articles and reviews are published on our site, they undergo a thorough review process performed by a team of independent editors and subject-matter experts to ensure the content's accuracy, timeliness, and impartiality. Our editorial team is separate and independent of our site's advertisers, and the opinions they express on our site are their own. To read more about our team members and their editorial backgrounds, please visit our site's About page.