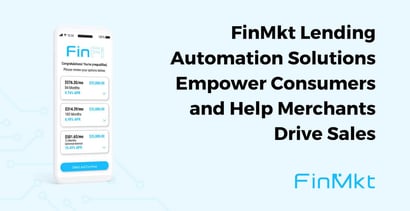 Experts share their tips and advice on BadCredit.org, with the goal of helping subprime consumers. Our articles follow strict
editorial guidelines
.
In a Nutshell: FinMkt helps merchants increase conversions by giving consumers more lending options at the point of sale. It's disrupting the Buy Now, Pay Later (BNPL) space through its point-of-sale financing platform, which transitions BNPL into a long-term loan solution. Its Lendvious platform also empowers choice by matching consumers with top loan providers and products that work for them. In a classic win-win scenario, FinMkt software-as-a-service lending automation solutions incentivize consumers to purchase with confidence, help merchants distinguish themselves, and increase customer conversions.
By now, almost everyone with money to spend has doubtlessly shopped on Amazon. It's easy — sometimes too easy — to find and compare products and purchase with reasonable confidence.
It's the same on a dating app like Match.com, where users enter search criteria and evaluate results that hopefully lead to romance.
But lending usually doesn't work that way, even though loans are products like anything else. Lenders seemingly would prefer consumers to think of loan offers as rewards for an excellent financial track record instead of products they should compare and choose because they're the most suitable.


FinMkt is changing that through an innovative platform that prioritizes automation and consumer choice. The company has more than a dozen years of experience as a disrupter in the lending space, and it evolved significantly to get to where it is today.
It initially focused on bringing peer-to-peer business lending solutions to the market using technology to automate previously manual processes. With Lendvious, FinMkt moved into the personal loan space with an app that allows users to compare offers from different providers as if users were looking for shoes or a purse on Amazon or a date on Match.com.
And FinMkt is expanding and disrupting the growing Buy Now, Pay Later (BNPL) space and reaching out to merchants with a powerful, fully customizable point-of-sale financing platform, which supports everything from no-credit-check split payment solutions to $100,000 10-year fixed-rate installment loans.
Vice President of Growth and Partnerships Jolynn Swafford said FinMkt is on the cutting edge of innovation in a space ripe for it.
"We position ourselves as a technology company that enables and empowers lenders, financial institutions, and consumers to connect in a single seamless platform," Swafford said. "In the process, we're empowering consumers to make more purchases."
Lendvious Finds Loans for Consumers Without Impacting Scores
In many situations, a personal loan can make the difference between making a purchase and letting it slide until there's more money in the bank. It's a matter of knowing with some degree of certainty that the product has reasonable terms and can fit within the consumer's budget.
Debt consolidation and card refinancing are legitimate uses for personal loans, as are funding home improvement, travel, and milestone events like weddings.
Lendvious makes the loan purchasing process much easier because it partners with more than a dozen providers across the credit spectrum to increase loan approval rates and ensure consumers have an Amazon- or Match-like experience. Loans of up to $100,000 with rates as low as 5.99% get funded through FinMkt's automation technology within 24-48 hours.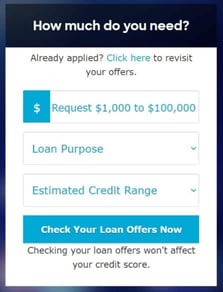 Best of all, working through Lendvious to explore loan offers is always free and will not impact the consumer's credit score. A hard credit pull affecting credit score occurs only when the consumer decides to formally apply through a chosen lender.
"You enter your information, get matched with your preferred lender, and the lender makes you an offer," Swafford said. "That allows the consumer to apply for a loan using one application but tap into multiple lenders."
Since the platform's inception, Lendvious has processed more than $10 billion in loans. A five-star rating on the Trustpilot consumer review site attests to the platform's outstanding reputation for ease of use and delivering quick results, even for consumers with less-than-stellar credit records.
The platform also includes a blog and financial calculators to help users understand the impact of a new loan.
"Before Lendvious, consumers would need to go to each lender's website and apply," Swafford said. "We consolidated that process and gave you one universal loan application that pings several lending institutions to see if they're interested."
POS Financing Expands Buy Now, Pay Later Options
As Lendvious made inroads in consumer lending, FinMkt realized consumers were looking for expanded BNPL options to give them more flexibility at the point of sale.
"People wanted to make large purchases and spread out their payments over a more extended period — longer than four or five or six payments but maybe 60 months instead so that they could make higher-ticket purchases," Swafford said.
Merchants also saw that increasing consumer confidence at the purchasing point could reduce cart abandonment, strengthen the bottom line, and distinguish businesses from competitors.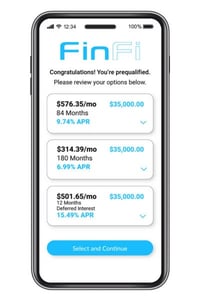 FinMkt's point-of-sale financing solutions help create that win-win for consumers and merchants by reconfiguring Lendvious's consumer-centric product into a white-label solution for merchants. Consumers don't know FinMkt is working behind the scenes to expand consumer choice; they only know they have a new way to shop for loans.
Like Lendvious, FinMkt's POS financing solution offers a universal application. Users may explore lending options without impacting their credit scores. Merchants benefit from FinMkt's fast, easy integrations and omnichannel, product-agnostic lending technology.
The advantages are readily apparent. Single-lender platforms only serve a fraction of consumers, leaving merchants with a suboptimal financing solution and a poor customer experience. By integrating multiple lenders into a full-credit-spectrum solution, merchants increase sales by providing more customers with pay-over-time financing options.
Partners can configure lenders and products to their liking and even integrate internal financing products or lending partners. FinMkt can also tailor lenders and products to meet the needs of each partner through its pool of integrated lenders, which includes banks, credit unions, alternative lenders, and wholesale bank partners. FinMkt's blog provides additional context for merchants, potential lending partners, and consumers.
"Our value proposition for merchants is increasing sales because we can finance customers on the spot," Swafford said.
Expanding Consumer Options Across the Credit Spectrum
A typical purchasing scenario might occur in a furniture store. The consumer may not have space on a credit card to make the purchase or wiggle room in the budget to accommodate high credit card interest rates.
FinMkt can help these consumers improve their credit because they're paying a monthly installment. They know what their monthly payment is, and there's no variability. Consumers can also prepay loans with no penalty.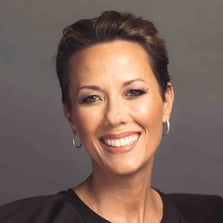 That leaves the card available for emergencies — car repair, medical expenses, emergency room visits — things they can't anticipate and can't finance using point-of-sale financing.
"In the long run, they're paying less interest and know what they're getting into when they make their purchases," Swafford said.
FinMkt's most prominent retail sector is professional development or self-education, a space with a market cap prediction of $324 billion by 2025. FinMkt's strict underwriting guidelines help it choose highly reputable merchant partners and avoid high-risk categories.
In one way, that makes FinMkt decidedly not like Match.com.
"We don't finance relationship coaches because there may not be a successful outcome," Swafford said. "Then, the consumer might decide not to pay on their loan because the coach didn't achieve the goal they set out to accomplish."
But in most situations, FinMkt solutions expand options for consumers and merchants. Because multiple lenders on the platform span the credit spectrum, loans are available for consumers with credit scores well below 600. That gives them the same opportunity as their higher-score peers to use credit to move forward financially.
"A merchant recently told me he was losing $225,000 a month in sales because lower-FICO consumers could not get approved by the one lender he worked with," Swafford said. "When he partners with us, he'll have access to multiple lenders covering that entire credit spectrum to help convert those sales."