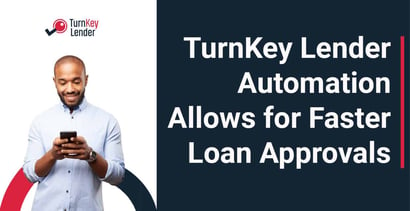 Experts share their tips and advice on BadCredit.org, with the goal of helping subprime consumers. Our articles follow strict
editorial guidelines
.
In a Nutshell: The lending market has seen an increased shift to Buy Now Pay Later (BNPL) options. But as BNPL has experienced challenges, customers are looking for better solutions. TurnKey Lender is an award-winning lending automation platform that provides modern payment options that bring BNPL capabilities to retailers of all sizes. The company's software can intelligently automate the entire lending process from origination to reporting. TurnKey Lender also aids its users by providing a wealth of educational resources, including case studies, videos and webinars.
As credit moves further to a point-of-sale format and clients expect to receive affordable and flexible payment options at checkout, lending providers must adapt and find new ways of offering solutions.
Buy Now Pay Later (BNPL) options have become an attractive alternative. But even as demand has risen for BNPL, many lenders in the space have overextended themselves. That means brands, and smaller retailers, are looking for more viable options for their lending needs.
Recent research in Europe indicates that many brands are planning to implement embedded lending in some form or another within the next two years. And although clients are strongly interested in BNPL options, traditional lenders have been slow to respond to the demand.
That gives innovative lenders a big opportunity to penetrate the market.
TurnKey Lender is leading the way in the space. According to Eugene Mekheda, Content Marketing Lead at TurnKey Lender, there is no other solution currently in the market that offers automated end-to-end lending — from origination to reporting — for small and medium-sized businesses. The service is customizable and also easy on the client's wallet.
"The good thing about TurnKey Lender in this scenario is that our pricing model is based on your portfolio size. If you're a small retailer, it's affordable," said Mekheda.


According to TurnKey Lender's research, 94% of consumers who used BNPL online in a month's time said they would like to use the same deferred payment plans when shopping at local stores. Brands and businesses that rely on offline purchases will inevitably start using pay later options one way or the other.
"This is the future. This is what is happening and where the market is moving," added Mekheda. "There will be specialized creditors who will basically own the bill handling process, and they will specialize in the lending process."
Moving consumer credit to the point of sale has created a scenario where there is little need to keep the middleman. Instead of paying additional costs for underwriters and other middle services, TurnKey Lender now has the technology to make instant decisions and can eliminate all of the extra steps that are normally required.
The lending market is going through a transformation akin to the eCommerce revolution with Amazon and WooCommerce. TurnKey Lender's technology enables more flexible business lending automation, and it's easier to use for both lenders and borrowers than ever before.
No-Code SaaS Platform Offers Credit Product Variety
TurnKey Lender is the first-ever cloud platform for one-stop commercial credit automation.
When clients use TurnKey Lender, the lending starts with commercial credit products. All of the credit products are pre-configured, and clients are able to launch their new loan products in a matter of minutes.
Clients can either use them as the basis for their own programs or create new ones from scratch. After the credit product is published, it instantly functions on the front end.
Borrowers then fill out the required loan amount, terms, and sources of income. The system then runs an analysis after the borrower's personal details are collected. Depending on the selected process, the loan decisioning can be fully automated or the insight information can be transferred to a credit officer for manual review.
Watch on
The borrower will also need to provide documentation. All industries and jurisdictions have different requirements that data lenders have to collect and process. So far, TurnKey Lender has not had any lending procedures it wasn't able to process in the more than 50 countries where the company works.
The platform allows borrowers to add documents that increase their chance of approval. The system can then process the documents based on criteria set by the borrower.
TurnKey Lender's proprietary self-learning decision engine analyzes borrower behavior, financial statements, credit bureau data, and other reports to ensure good terms for borrowers and low risk for TurnKey Lender's clients.
The platform integrates with bank statement providers, credit bureaus and client accounting systems to achieve accurate credit scoring and lending automation. TurnKey Lender's team can assist with setting up these parameters so clients can feel fully confident.
Pay Later Program Gives Clients More Flexibility
Mekheda said TurnKey Lender's most recent products are the Pay Later platform for B2C and B2C BNPL automation and TurnKey Consumer for all kinds of consumer finance — the biggest launch so far in terms of coverage and the effort in development.
"We tell both b2c and b2b people that offering credit products to their clients in-house is easy, it's simple, and it's ready to use. It's preconfigured to integrate with the payment providers and credit bureaus, bank statements, and your core tech infrastructure — we use the data from all of those sources, not to mention the loan application which is configurable," said Mekheda.
"We answered the demands, and we see the demand across the globe."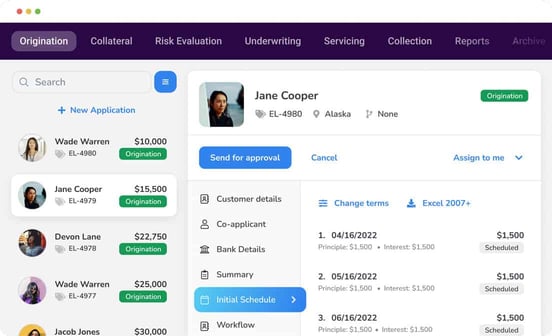 Clients prefer this type of program primarily for its ability to transparently monitor spending, fees, and interest rates. This allows clients to be financially savvy and track their budgeting.
Convenience is also another major draw of the pay later program. Being able to implement seamless points of contact helps clients continue shopping with the same brands they are used to doing business with.
White label embedded lending systems, like TurnKey Lender, can provide these solutions both online and offline.
Best of all, this type of payment system promotes more selling without having to lower prices because having a seamless pay later option allows customers to focus on what they are buying instead of how they make the purchase.
Educating Audiences on Lending Assistance
A key aspect of adapting to new technology and programs is to help audiences understand how they can benefit from industry advancements.
Content often adds context, so it helps to provide educational tools for customers to make sense of a product's value.
Mekheda said that, when TurnKey Lender first started, it was a struggle and required continued effort to educate the audience and explain the technology to business owners and those who may become embedded lending providers.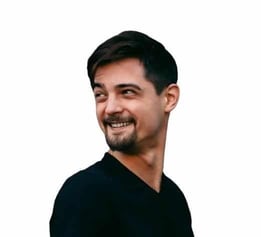 "It was mental work to explain to them because we live in this context," said Mekheda. To help with this process, the company started with case studies and expanded to other resource materials.
TurnKey Lender's library provides informational content that is categorized by case studies, reports and white papers. Having this information at their fingertips can help clients understand everything they need to know about the lending process.
The company also produces videos, webinars, and a blog that offer more information about TurnKey Lender and ways to assist clients.
To ensure client data is well protected, TurnKey Lender's information security policy exceeds regulatory requirements for data security by going above industry standards and best practices. TurnKey Lender has SOC 1 and SOC 2 Type II compliance reports and the globally-recognized ISO 27001 Certification.
The company regularly has its solutions audited and tested, both internally and by outside specialists.
For anyone interested in seeing TurnKey Lender in action, they can contact the company directly and talk about business information and cybersecurity with a digital lending expert.