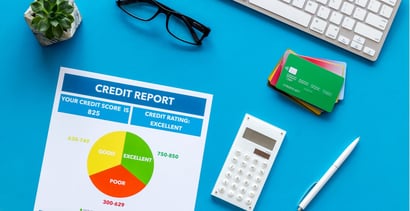 If you have a goal to earn and maintain solid credit scores, it's critical to keep a close eye on all of your credit reports. 
Frequently checking your credit reports will help you ensure the information that Experian, TransUnion, and Equifax have about you in their credit file databases is accurate. This good habit, which you should do monthly or close to it, can also help you detect other potential problems, such as new negative items or signs that someone else may be applying for credit in your name. 
Thanks to a 2003 amendment to the Fair Credit Reporting Act (FCRA), you can take advantage of free access to all three of your credit reports once every 12 months. You can download them at AnnualCreditReport.com, which is referred to as the central source for free credit report disclosures provided under Federal law. 
There are also other ways available to access your credit reports, and depending on where you get the reports, the information contained will probably look a bit different. But if you understand the basic parts of a credit report and the details that matter most, you'll know what to look for and how to read a credit report no matter where you get it. 
Your Credit File and Credit Report Are Not the Same
If you've heard people use the terms credit file and credit report interchangeably as if they were the same thing, you're not alone. But the two terms are not the same. 
A credit file is a database maintained by the credit bureaus that contains all of the information furnished to it by more than 10,000 companies monthly. It's often called a credit file database. 
When you apply for credit, the lender checks your credit report from the data held in the credit file database by the credit bureaus. Think of it as a giant pool with information floating around in it, and when you apply for credit, the bureaus dig into the pool with a net and fish out your information. That's how credit reports are compiled.
The credit bureaus' credit file databases contain details about some 220 million consumers, such as:
Personal Identifying Information (name, address, SSN, and date of birth)
Credit Obligations (loans, credit cards, utilities, rental obligations, etc.)
Collection Accounts (you don't want to have any of these)
Public Records (right now the only public record procured by the credit bureaus is bankruptcy, although record of foreclosure can be reported by your mortgage servicers)
The Sections of a Credit Report
Depending on where and from whom you pulled your credit report, the information from your credit file may be organized in different ways. But despite the differences, many credit reports will group your credit data into the sections outlined below. 
Personal Information: Credit reports contain personal identifying data that helps separate you and your credit history from information associated with other consumers. You can find details such as your name, address, Social Security number, and date of birth in this section of your credit report. Former names and addresses may appear here as well.

Accounts in Good Standing: Another area of your credit report may contain details about all your accounts in positive standing. These accounts, formally referred to as tradelines, may be open or closed, but they shouldn't contain negative information such as charge-offs, collections, or late payments. That information is usually maintained elsewhere on the report if you have such issues.

In addition to a list of your accounts, each individual item on your report should contain a deeper dive into the details. You may discover information such as the type of account (e.g., installment loan, credit card, student loan, etc.), the credit limit or original loan amount, current balance, account status, important dates about the account, and payment history, among other account details.

Derogatory Information: On many credit report formats, you'll find that accounts with a negative history are grouped together. Late payments, debts associated with a bankruptcy, charged-off accounts, collection accounts, repossessions, foreclosures, and settlements may appear in this section. Negative items, including bankruptcy filings, can stay on your credit report for seven to 10 years in most cases. But many types of derogatory items must eventually come off your report, according to the FCRA. 
NOTE: Some credit report formats have a separate section for public record filings, including bankruptcy. And some report formats will include public records in the derogatory information section.
Credit Inquiries: According to the FCRA, the credit bureaus are are required to identify people and companies that pulled your credit reports for up to 24 months. These are called credit inquiries. Credit inquiries can stay on your credit report for as long as 24 months, and they could have a measurable impact on your credit scores. But if you ever read or hear someone suggest that inquiries always lower your scores, that's incorrect. Inquiries cannot have any influence on your credit scores after 12 months.
NOTE: The inquiry that is posted by the credit bureaus after you have pulled a copy of your own report is a soft inquiry and cannot have any influence on any of your credit scores. In fact, only you can see them. 
Credit Scores Aren't Included With Your Reports
You may have noticed that credit scores are not listed above among the many types of information that you may find on a credit report. That's because your credit score is not technically a part of your credit reports.
Instead, it's an optional ancillary product that is sold along with credit reports, kind of like the leather interior of a car you're considering buying. 
Still, there is no shortage of options to check your FICO credit scores. FICO has a program called Open Access that allows the users of their scores (lenders) to share the scores they've purchased with their customers (you). You likely have a relationship with at least one of the program participants, if not several. 
But if you opt to purchase a score when you're pulling your credit reports, it will typically appear in its own Credit Score section. The purpose of a credit score is to evaluate the data contained in your credit reports and assess your level of credit risk. 
More specifically, a credit score predicts how likely you are to become 90 days past due or worse on a credit obligation in the next 24 months. A higher score means you're less likely to pay late, and a lower score means the opposite. 
If you or a lender gets a copy of your credit report with a credit score, you should also find a section of information called your credit score factors. Score factors are codes (usually up to four) that break down the details of why your credit score isn't higher. In other words, it outlines what is holding you back.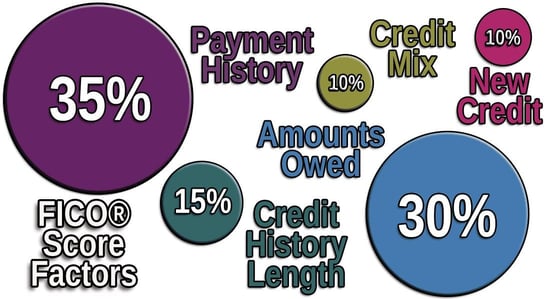 Let's say your credit report indicates that you lost out on potential credit score points because the amounts you owe on revolving accounts (i.e., credit cards) are too high. Therefore, you can assume that paying down your revolving balances is a move that would likely improve your credit scores. These score factors are the road map to higher scores.
Frequently Checking Your Reports Empowers You to Act Quickly If Something's Amiss
The more familiar you are with your credit report information, the better. And reviewing your credit reports arms you with important knowledge that your lenders will consider the next time you submit a credit application. 
Frequently checking your credit reports from all three bureaus will help you when you're working to improve or build your credit scores. And if something incorrect or fraudulent shows up on your credit reports, you'll be in a position to quickly resolve the situation.
Credit reports are accurate 98% of the time, but if a mistake does appear on your credit reports, dispute the errors — and do so sooner rather than later. 
Advertiser Disclosure
BadCredit.org is a free online resource that offers valuable content and comparison services to users. To keep this resource 100% free for users, we receive advertising compensation from the financial products listed on this page. Along with key review factors, this compensation may impact how and where products appear on the page (including, for example, the order in which they appear). BadCredit.org does not include listings for all financial products.
Our Editorial Review Policy
Our site is committed to publishing independent, accurate content guided by strict editorial guidelines. Before articles and reviews are published on our site, they undergo a thorough review process performed by a team of independent editors and subject-matter experts to ensure the content's accuracy, timeliness, and impartiality. Our editorial team is separate and independent of our site's advertisers, and the opinions they express on our site are their own. To read more about our team members and their editorial backgrounds, please visit our site's About page.