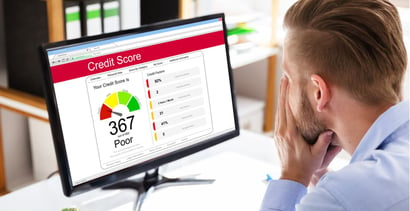 American consumers have the right to check their credit reports once every 12 months at no cost. They've enjoyed this right since 2003. But a credit score is not included in these free annual credit report disclosures. 
Given the importance of credit scores to your collective bottom line, it's a good idea to check both your credit reports and credit scores from time to time.
One of the common misconceptions about checking one's credit scores is that doing so will somehow lower them, For example, some people think that, if their credit scores are 750, they will lose a few points if they check their scores. 
So, is it bad to check your credit scores because it will lower them?
Soft Inquiries Do Not Affect Your Credit Scores
A credit inquiry is the record of someone accessing your credit reports. One or more credit inquiries will be posted to your credit reports when lenders check your credit history, such as when you apply for a loan. These are the so-called hard credit inquiries and can cause your credit scores to go down, albeit only slightly.
But when you check your own credit scores, the type of inquiry posted to your credit reports is different. Checking your own credit scores results in one or more soft inquiries posted to your credit reports. Soft inquiries have no influence on your credit scores. 

Therefore, checking your credit scores is not bad for your credit because your scores are entirely protected from any potential negative influence from soft inquiries.
Be Sure to Check Your Scores, Not Just Your Score
One of the most persistent myths about credit scoring is that we all have one universally recognized score that moves up and down as the information on our credit reports changes. But that's not the case. There is no single numeric summary of your credit report information that moves up and down like the mercury on a thermometer.
You actually have dozens of credit scores, most of which you'll never see. But that doesn't mean you cannot stay on top of as many of your scores as is reasonably possible. 
The scores that we tend to focus on are the scores used by lenders. These are the so-called credit-bureau-based risk scores or, more commonly, credit scores.
The most important credit scores are from FICO and VantageScore. They collectively have about 100% of the credit score market in the United States. 

FICO is an acronym for Fair Isaac Corporation, which is a publicly-traded company. VantageScore is a joint venture of the three credit reporting agencies.
Despite the considerable rhetoric on this issue, both scores are commonly used by thousands of lenders in the US financial services market. More than 20 billion of their collective scores are used each year. 
What this means, in practical terms, is that you can't just check one score and assume that is your score from all three of the credit bureaus. This is why it's important to check as many of your scores as reasonably possible, and as often as possible.
Checking Your Scores Is Free
While there is no obligation for FICO, VantageScore, or any of the credit bureaus to give away your credit scores, it's not hard to find free scores from a variety of reputable sources. 
For example, Experian gives away free FICO scores on its website, and a variety of credit card issuers give away the FICO scores they use for risk management purposes. Check with your card issuer to see if it is one of them.
Getting your VantageScore credit scores at no cost is not difficult. A variety of websites provide registered users with free access to their VantageScore credit scores based on data from their Equifax and TransUnion credit reports. It doesn't take much research to find free credit score providers.
One mistake you do not want to make is getting your scores using a nefarious method. For example, if you have a friend who works at a mortgage broker or an auto dealership, you may be tempted to ask them to pull your reports and scores for you. 
The problem with doing it this way is the hard inquiry that will be left on your credit reports. Scoring models will think you've applied for a loan from your friend's company, which may lead to a slight ding to your credit score. Avoid checking your credit scores this way.
If Your Scores Are Below 750, You Have Work to Do
Once you've figured out how and where to check your credit scores for free, what are you going to do with your newly procured scores? Just checking them is great, but improving them or maintaining them if they're already solid is even better. 
Generally speaking, if all of your scores are at or above 750, you're golden. Lenders are likely already falling all over themselves throwing money at you at historically low rates or with aggressive terms and conditions. You will have the pick of the litter with respect to lenders and credit products with a 750 or better credit score. 
But if your scores are below 695, they are below average. The average VantageScore credit score was 695 in 2021. The average FICO credit was 716. 
While some people may consider 695 and 716 to be good or great scores, it turns out they are only average. 


This means you've got some upward mobility in your scores, and you should definitely take the time to improve your credit reports and credit management so your scores are closer to 800 than 700. This can take time, but the financial rewards are considerable. You'll eventually be paying much less for life's necessities, including insurance, mortgages, and auto loans. 
How to Improve Your Credit Scores
Even though you have dozens of credit scores, they are all based on the same three credit reports. That means you don't have to focus on improving dozens of credit scores — you only need to focus on three credit reports. If you have three great credit reports then you're going to have countless great credit scores. 
Credit scores are calculated using four or five factors, depending on the score type and from where you got it. These factors are the basis for your credit scores and will act as a roadmap to help you determine how to improve your scores.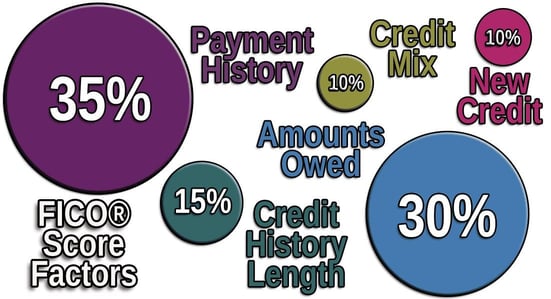 For example, if your top score factor indicates you have too much credit card debt, then making extra payments on your truck loan isn't going to improve your scores much. However, if you pay off or pay down your credit card debt, then you're going to get much more of a return from your investment. 
The scoring factors listed with your score will answer the question, "How can I improve my credit scores?"
It's Never Bad to Check Your Credit Score
It is never a bad idea to check your credit scores, as long as you're doing so from authorized sources. And, because you have so many scores, it's not a bad idea to check them from multiple sources so you can compare your scores with a good cross section of scoring models and credit bureaus. 
Checking your scores the right way won't cost you anything and won't have any impact on your scores. In fact, most free credit score sources allow monthly access so you can check them several times a year, even as often as every few weeks. Considering how important your scores are to your bottom line, checking your scores often isn't a bad idea at all.

Advertiser Disclosure
BadCredit.org is a free online resource that offers valuable content and comparison services to users. To keep this resource 100% free for users, we receive advertising compensation from the financial products listed on this page. Along with key review factors, this compensation may impact how and where products appear on the page (including, for example, the order in which they appear). BadCredit.org does not include listings for all financial products.
Our Editorial Review Policy
Our site is committed to publishing independent, accurate content guided by strict editorial guidelines. Before articles and reviews are published on our site, they undergo a thorough review process performed by a team of independent editors and subject-matter experts to ensure the content's accuracy, timeliness, and impartiality. Our editorial team is separate and independent of our site's advertisers, and the opinions they express on our site are their own. To read more about our team members and their editorial backgrounds, please visit our site's About page.