If the credit bureaus have really screwed up your credit reports, consider how online credit repair services can help make things better. Wrong information on your reports can cause you all sorts of grief, including limiting your access to credit cards and loans, jacking up the interest rates you'll pay, and making you a persona non grata at your local bank.
Reputable credit repair companies understand how poor credit reports can ruin good people. They aggressively challenge derogatory data that is incorrect, unfair, or unverifiable. You can try to fix your reports on your own, but hiring a credit repair agency puts a fierce, shrewd ally on your side. 
5 Best Online Credit Repair Services
These are the top online credit repair services, based on our reviews and third-party ratings. They all search for items on your three credit reports that may require correction and then demand the credit bureaus verify the disputed information or remove it. 
Subscriptions range from approximately $50 to $150 per month, and you can cancel at any time. The best credit repair company for you may depend on how much you want to spend.
Our perennial top pick, Lexington Law, boasts an expert staff experienced at purging inaccurate information from credit reports. The company offers three packages at varying price points that allow customers to right-size the work scope.
Lexington Law pledges to vigorously pursue questionable credit report items regardless of the package you choose. 
Sky Blue Credit Repair® helped pioneer the credit repair industry back in 1989. It innovated an industry-leading 90-day unconditional guarantee that remains unsurpassed. 
Unlike its competitors, Sky Blue offers only one service level. Subscribers receive a set number of monthly challenges plus debt validation, credit scoring analysis, cease and desist letters, and debt settlement consultations.
CreditRepair.com recently revamped its service so it operates entirely online. It actively engages credit reporting agencies and offers an easy-to-use interface that tracks the status of your disputes.
This credit repair business claims that customers average a 40-point credit score boost within four months of subscribing. The initial consultation is free, and you can select a service level to fit your budget. 
The Credit Pros offers an extensive range of services, including credit repair, identity theft resolution, security clearance assistance, one-on-one credit coaching, and settlement offer assistance. You'll work with an expert credit consultant who will review your credit history and identify questionable items.
The Credit Pros services start at $69 a month plus a one-time $119 first-work fee, so it's not the cheapest option on the block.
CreditFirm.net offers a single service level that doesn't require an initial startup fee. It can dispute inaccurate, unfair, and unverifiable credit report items. CreditFirm claims to average more account removals than any other credit repair company, with its average client seeing 9.7 removals after three months of service.
You can also save money on Ovation Credit services if your significant other needs credit repair too, as couples can receive services for $89.99 per month.
More Recommended Online Credit Repair Services
The following five credit repair companies receive positive reviews for their services. They each work hard to purge errors from your credit reports and help improve your less-than-good credit.
Credit Versio


Credit Versio sells software to help consumers with DIY credit repair. This low-cost alternative allows subscribers to import their credit reports and create a set number of dispute letters each month. You can order a slightly more expensive package to increase your monthly dispute quota.
The company claims its software uses artificial intelligence techniques to identify questionable items and generate dispute letters. Additional support includes credit monitoring alerts and access to identity theft insurance.
Pyramid Credit Repair


Pyramid Credit Repair has more than a decade of experience fixing its customers' credit issues. Subscription prices begin at $99 per month and include around-the-clock phone support. Subscribers work with credit counselors to identify and challenge questionable credit report items.
There is no limit on the number of disputes you can file, and the company suggests you'll see positive results in as little as 45 days. 
The Credit People


The Credit People has removed almost 1.5 million credit items for its customers over the past 15 years. The standard credit repair package requires a small initial fee and a $79 per month subscription.
If you prefer, you can purchase a six-month membership for $419 that includes unlimited dispute submissions, hard inquiry validation, and credit counseling. All subscriptions come with a money-back satisfaction guarantee.
AMB Credit Consultants


Founded in 2008, AMB Credit Consultants has earned an A rating from the Better Business Bureau. A subscription with unlimited dispute submissions requires an initial fee of $149, followed by a monthly fee of $99.
AMB Credit Consultants consistently receives positive customer feedback. Unfortunately, the company charges an extra $25 per month for credit monitoring and does not offer free credit consultations.
What Is Credit Repair?
The credit repair process is designed to remove questionable negative items from your credit reports. The three major credit bureaus (Experian, TransUnion, and Equifax) create credit reports on millions of consumers using information supplied by merchants and other interested parties. 
The reports compile each person's job, income, and payment history data, including late payments and applications for new credit accounts. 
If you wonder why credit repair is necessary, consider that 20% of consumers have inaccurate data on one or more of their credit reports, according to the Federal Trade Commission. Wrong information can needlessly harm credit profiles and interfere with lifestyles. Credit repair seeks to correct the problem by deleting invalid information on credit reports. 
With credit scores in the balance, the importance of credit repair to many consumers is understandable. Inaccurate credit history reports can affect a person's lifestyle in many ways, including:
Credit scores that are too low: Invalid negative data can lower credit scores by dozens or hundreds of points. Bad credit is like an anchor that drags down your (economic) mobility by denying you access to low-cost loans and credit. Credit repair allows you to jettison the anchor when your low credit scores stem from mistakes on your credit reports.
Employment problems: It's common for companies to pull the credit reports of job candidates during the interview process. These are soft pulls that don't affect your credit score. But they can significantly impact your job prospects, especially if they mistakenly portray you as less than creditworthy. 
Problems renting an apartment: Landlords worry about a great many things, but one of their most pressing concerns is rent collection. Landlords frequently pull credit reports with this in mind. It's hard to rent a new apartment if your credit report incorrectly depicts you as a deadbeat. 
Problems opening accounts: Utilities, insurers, cable companies, and mobile networks routinely check credit reports when new customers try to open an account. You can imagine the exasperation of not qualifying for a mobile phone account because of a mistake on your credit report.
The credit card wilderness: Terrible credit consigns you to the worst credit cards. These cards feature high fees, steep interest rates, low credit limits, few benefits, and no rewards. No one wants to dwell in the subprime credit card wilderness, but it's grossly unfair to be banished there based on unverifiable or mistaken data on your credit reports.
Dating problems: MarketWatch had this to say about the impact of a bad credit report: "Approximately 42% of adults say knowing someone's bad credit score would affect their willingness to date that person, according to a recent survey of 1,000 adults by personal finance website Bankrate.com." Not to put too fine a point on it, but a low credit score could interfere with your genetic future. You owe it to the next generation to clean up all your credit issues.
These awful outcomes give credit repair companies plenty of territory to mine. The richest vein of material stems from unverifiable hard inquiries of credit reports. 
As mentioned earlier, each hard pull can cause your credit score to drop by a few points. Only you can authorize a hard pull, permission you routinely give when applying for loans or credit. 
Credit repair companies scour your reports for hard pulls to dispute. In many cases, the instigators of hard pulls cannot document your authorization, causing the credit bureaus to delete the inquiries. 
Credit repair agencies also look for identity theft, stolen credit card numbers, and even honest mistakes that incorrectly drag down your credit score. Red flags often pop up when you work with a credit repair service. Fishy items include:
Accounts or transactions that you do not recognize.
Incorrect information about your accounts, such as mistakenly reported missed payments or outstanding balances.
Hard pulls you didn't authorize. 
An old negative item that should no longer appear on your report.
By challenging questionable items, either on your own or with the help of a credit repair service, you create at least the opportunity to improve your credit score. Whether those opportunities pan out depends on individual circumstances.
Is It Illegal to Pay Someone to Fix My Credit?
It is perfectly legal to pay for credit repair services. The companies reviewed above are legitimate credit repair companies that earn revenues by disputing credit report items as authorized by the Fair Credit Reporting Act (FCRA). 
The Act requires credit bureaus to investigate disputes and reply within 30 to 45 days. In the early days, some credit repair companies filed numerous frivolous challenges and gunked up the system. 
Then the FCRA and the National Consumer Assistance Plan (NCAP) adopted reforms that affected creditors, credit bureaus, and credit repair companies in the following ways:
All providers of credit report information must follow the same reporting standards. These standards eliminate inconsistent reporting that can lead to mistakes. 
Collection agencies cannot report medical debts for at least 180 days after default. This change gives insurance claims enough time to complete processing.
The credit bureaus must delete medical claims that insurance has paid or is paying.
Debt collectors must identify the original creditor on any items they report.
Judgments and tax liens no longer appear on credit reports.
These changes initially gave credit repair agencies more reasons to dispute information. But as the industry improved its credit reporting, it became harder to spot mistakes. 
The credit repair agencies can't simply inundate the credit bureaus with baseless disputes. An essential part of the FCRA allows the bureaus to disregard frivolous disputes. Carpet bombing the bureaus with challenges is counterproductive, and legitimate credit repair companies don't do it.
Can I Repair My Own Credit Online?
The FCRA forced the three major credit bureaus to establish online procedures for individuals to file disputes. 
Experian:
Experian
P.O. Box 4500
Allex, TX 75013
888-397-3742
Dispute Online
TransUnion:
TransUnion Consumer Solutions
P.O. Box 2000
Chester, PA 19016-2000
800-916-8800
Dispute Online
Equifax:
Equifax Information Services
P.O. Box 740256
Atlanta, GA 30374-0256
800-685-1111
Dispute Online
If you have the time and patience, you can do your own credit repair at no cost. You begin by getting copies of your three credit reports, available for free at AnnualCreditReport.com.
Once you receive your reports, check for mistakes involving your credit accounts, hard pulls, personal information, and public records.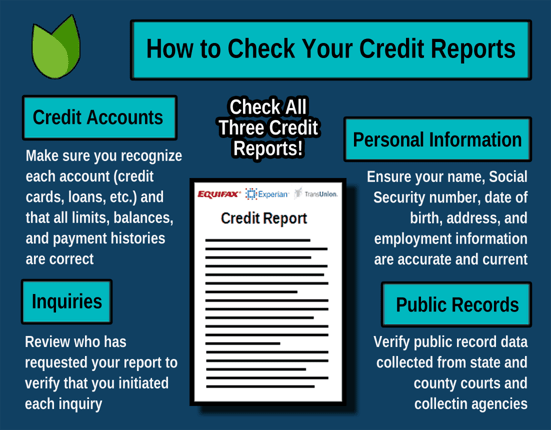 File disputes if and when you find mistakes in your reports. In addition to online filing, you can also submit disputes via mail or over the phone. While the law gives the credit bureaus 30 days to investigate a dispute, the process usually takes no more than two weeks.
Typically, the credit bureaus assign dispute investigations to the report information providers (e.g., creditors, lenders, collection agencies, and other interested parties). 
The information providers can take one of three actions in response to a dispute:
Confirm that the account is accurate and the disputed item will remain on your credit reports.
Ask the credit reporting agency to delete the item from your report.
Provide new information to the credit reporting agency and request it update the account.
If the information provider fails to respond by the deadline, the credit bureau will remove the disputed item from your credit report. The credit bureau will notify you when the dispute resolution process concludes, whatever the outcome.
You can respond to a denied dispute in a few ways:
Append a note to the item on your credit report presenting your viewpoint on the matter.
Resubmit the dispute with additional information and documentation.
Submit a complaint to the Consumer Financial Protection Bureau.
Hire a lawyer and sue under the FCRA to preserve your rights.
Ultimately, it's your responsibility to protect your credit scores. Whether you do it yourself or hire a credit repair service, it's worthwhile to periodically check your credit reports and fix any errors you find.
How Much Does It Cost to Hire an Online Credit Repair Service?
Most subscriptions to credit repair services cost between $50 and $150 per month. Some services charge a one-time setup fee that can run as high as $150. 
While you can cancel your subscription at any time, many customers keep theirs for four to six months.
You can save money by ordering credit repair software. For example, you can subscribe to the Credit Versio package for $20/month.
Several credit repair organizations offer separately priced services such as credit counseling or credit settlement. Costs can range from hundreds to thousands of dollars. We recommend you deal with credit repair companies that offer a money-back guarantee. 
Which Online Credit Repair Service Is the Best?
Lexington Law remains our best-rated credit repair company. Its strong points include the scope of its services, experience, and staff quality. The experts at Lexington Law know the effective ways to challenge questionable information on your credit report.
The company offers three service levels starting at $99.95 per month for its Concord Standard package. All the service levels aggressively challenge items on your reports, but the more expensive tiers offer additional features, such as credit report monitoring and identity theft protection, that you may find helpful.
Many clients use Lexington Law's services for four to six months or more. This period gives the firm enough time to challenge all the questionable items on the average client's credit reports. You can cancel your subscription at any time. Lexington Law offers free consultations to prospective clients.
How Productive Are Online Credit Repair Services?
In the credit repair industry, clients typically measure productivity by the rise in their credit scores. However, no credit repair business can guarantee that outcome. Instead, credit repair services focus on the number of challenges it delivers each month. 
In some cases, customers can increase a company's challenge submission rate by purchasing a more expensive package. Spending more money may make sense if you are preparing to apply for a loan soon. 
But many clients do not have enough questionable items to warrant spending more for speedier results. A better reason to choose a more expensive package is to receive additional services.

It isn't surprising that credit repair agencies concentrate on removing hard inquiries from credit reports. It's easy to ask creditors to prove they had authorization for their hard inquiries. There isn't any upside for many creditors to spend the time to reply to this kind of dispute. 
When creditors don't respond within the allotted time frame, the credit report bureaus must remove the challenged items. 
While hard inquiries may be the easiest items to remove, they have a relatively minor impact on your credit score. Moreover, that impact automatically expires after one year. 
Perhaps the most valuable service a credit repair company can perform is to uncover bogus accounts and transactions, indicators of identity theft. Typically, you must pay extra to receive the comprehensive assistance required for identity theft protection or remediation, a process that can take months to complete.
Better credit repair services guarantee to refund money to dissatisfied customers. We don't have any insights into how often clients exercise this guarantee, how much money they receive, and the reasons customers give for demanding their money back.
In reality, credit repair boosts credit scores only some of the time. There are too many variables in the process to predict whether the money you spend will result in a higher score. 
In fairness, when hiring a credit repair service, all one should expect is that the credit bureaus will purge errors and outdated information from your credit reports.
Can Online Credit Repair Services Remove Collections?
Creditors often turn to collection agencies when their customers default on debts. Typically, collection agencies report new collections to the credit bureaus. 
Once a collection appears on your credit report, you can expect it to immediately reduce your already bad credit score and remain on the report for seven years, regardless of whether you pay the collection.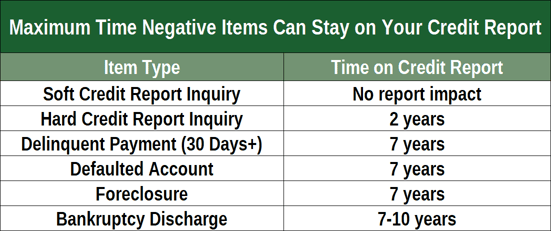 When considering whether a credit repair company can remove a collection, keep in mind that no one can force a credit bureau to remove a legitimate item from a credit report. 
On the other hand, you should demand the removal of an incorrect collection item or one older than seven years. Furthermore, you should see that reflected on your credit report if you paid the collection.
While you can't force the removal of a valid collection item from your credit reports, you can ask the original creditor or the debt collector to make a goodwill deletion.
You or your credit repair service can send a goodwill letter to the collector asking it to remove a paid debt from your reports. The letter should explain why you want the item removed (e.g., you want to apply for a mortgage, a technical processing error occurred, you had large medical bills, etc.). 
The collector may not respond favorably, but there is no harm in asking.
"Pay for delete" is another approach to removing a collection item. In this scenario, you promise to pay a collection item in return for its removal from your credit report. The credit bureaus dislike this practice and may not honor the collector's removal request. 
The credit bureaus may ask collection agencies to sign a contract renouncing pay for delete arrangements. Breaching the agreement could cause the collector to lose reporting rights, which is equivalent to the death penalty.
The latest VantageScore and FICO score models no longer penalize credit scores for paid collections. The paid collection remains on credit reports but isn't factored into the credit scoring calculation. 
The removal of a paid collection will not affect the original late payment item that precipitated the collection. The late payment remains in your payment history for seven years, although its impact on your score diminishes after a few years.
Time may not heal all wounds, but it will heal your credit report — in seven years.
Compare Online Credit Repair Services For Cost and Effectiveness
With so many online credit repair services to choose from, it can be hard to separate the good ones from the credit repair scams. The credit repair companies we review are legitimate businesses that can provide effective results.
When comparing different credit repair agencies, understand what you will be getting for your money. For example, some agencies limit the number of monthly challenges they'll submit when you sign up for the base service level.
Moreover, the incremental benefits accompanying the more expensive service levels may be unnecessary, given your circumstances. 
Don't forget that there are many other ways to improve your FICO score. For example, Experian Boost claims that its average user gets a double-digit increase. You can check with free online sources if you are unsure of your current FICO score. 
Finally, consider whether you'd prefer to repair your credit yourself. Doing so may save you hundreds of dollars, but don't underestimate the time and effort that would require.
Advertiser Disclosure
BadCredit.org is a free online resource that offers valuable content and comparison services to users. To keep this resource 100% free for users, we receive advertising compensation from the financial products listed on this page. Along with key review factors, this compensation may impact how and where products appear on the page (including, for example, the order in which they appear). BadCredit.org does not include listings for all financial products.
Our Editorial Review Policy
Our site is committed to publishing independent, accurate content guided by strict editorial guidelines. Before articles and reviews are published on our site, they undergo a thorough review process performed by a team of independent editors and subject-matter experts to ensure the content's accuracy, timeliness, and impartiality. Our editorial team is separate and independent of our site's advertisers, and the opinions they express on our site are their own. To read more about our team members and their editorial backgrounds, please visit our site's About page.