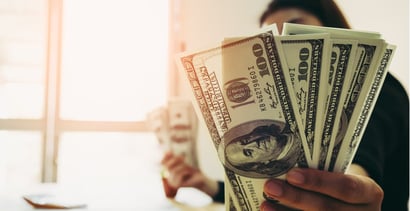 Access to next-day personal loans for bad credit can help you face sudden cash emergencies despite having a credit score that's less than good.
In this article, we review seven personal loan services that work quickly to get you the money you need with a minimum of red tape. If your loan is approved, you can expect your money to be wired to your checking account as soon as the next business day.
Personal Loans You Can Get Tomorrow
The following companies are lender-matching services that work with networks of direct providers of personal loans. They save you time by prequalifying your loan and immediately connecting you to one or more lenders based on a simple loan request form you can complete in just a couple of minutes.
MoneyMutual is our top pick among the reviewed quick loan services. You can rapidly prequalify for a personal loan if you collect at least $800 a month from any reliable source. If you prequalify, MoneyMutual will connect you to a personal loan provider where you can complete the application process and, if approved, collect your money as soon as the next business day.
CashUSA.com can prequalify you for a personal loan if you are a U.S. citizen or permanent resident and earn at least $1,000/month after taxes. It takes less than five minutes to complete the online loan request form. Once you prequalify, CashUSA.com will transfer you to a direct lender where you can finish applying, get an instant decision, and if your loan is approved, receive your money as soon as the next day.
BillsHappen® provides short-term loan offers via its direct online lender network. To qualify, you must be a U.S. citizen or permanent resident, at least 18 years of age, with a dependable monthly income. If your personal loan is approved, the proceeds will be deposited electronically to your financial institution account in as little as one business day.
Although CreditLoan® doesn't specify its prequalification requirements, we're certain they match those of the other reviewed loan services. You can prequalify by completing a short loan request form, and then finishing paperwork with a personal loan provider chosen by CreditLoan. You can repay your installment loan in as little as three months, but you can request a longer term to keep your monthly payments affordable.
Bad Credit Loans was founded in 1998 to work with state-licensed and Tribal loan providers. You can prequalify for a personal loan if you meet the company's age, residency, and income requirements. As with all the reviewed lending services, there is no fee for this company's help in finding you a personal loan or line of credit.
PersonalLoans arranges speedy cash loans in all 50 states. You must legally reside in the United States, be 18 or older, and earn at least $500 per month. Some of the lenders on the PersonalLoans network may require a minimum credit score of 600, but most of its lenders can work with subprime borrowers
CashAdvance.com has been arranging loans since 1997 through its online lender network. These are short-term payday loans that you must repay on your next payday or roll the loan over to the following pay period. To prequalify for a short-term loan, CashAdvance.com requires you to earn an after-tax income of $1,000+ per month.
How Do I Get a Personal Loan Tomorrow?
The reviewed lending services are all about speed. Each has a quick loan process for gathering the required information through a short loan request form.
You'll be required to provide personally identifying information and data on your income and debts to see whether you prequalify for a loan.
After you prequalify, the loan service will connect you to the most appropriate lender on its network. Each lender has its own application form, but many prepopulate their forms with the data collected by the loan service, so you don't have to enter it twice.
The lender's application form will probably want more detailed information than the data you provided on the loan request form. Nonetheless, you may be able to complete the application in just a few minutes and then receive an immediate decision.
The lender-matching companies do not charge you for their services. Rather, they make their money by charging the lender network for referrals.
One of the data items you must provide is your bank account number. If your loan is approved and you accept the offer, your loan proceeds will be sent via direct deposit to your checking account as quickly as the next business day.
Some lenders may be willing to let you borrow without verifying your income.
Always read the entire loan agreement before signing. You want to know the following:
The loan amount
The fees you'll be charged and whether they are folded into the loan or must be paid separately.
Your monthly payment amount.
The number of monthly installments you have to repay the loan.
The interest rate on the loan and your estimated total interest charges.
Any penalties for late payments or for repaying the loan ahead of time.
Remember, you are under no obligation to accept a loan offer and will owe nothing if you decline the loan. Do not do business with any lender that requires you to pay money before approving your loan.
Can I Get a Personal Loan With Bad Credit?
All the reviewed lending networks specialize in serving borrowers with less-than-stellar credit. To begin with, you won't be subjected to a hard pull of your credit during the prequalification stage.
Rather, the lending networks may perform a soft credit check that won't hurt your credit score. It's only when you formally apply to the direct lender that it will likely conduct a hard credit check, which may temporarily depress your credit score.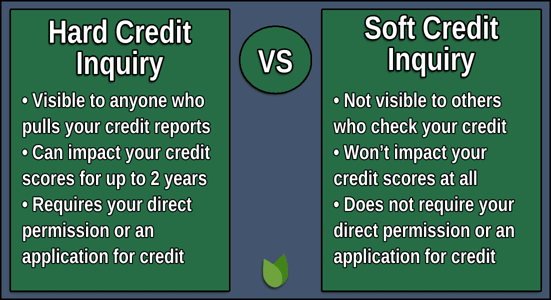 Some lenders may disqualify you if your credit is bad, but others will work with you to find a way to get you the loan you need. In the process, you may have to settle for a smaller loan amount and/or a higher interest rate.
How Will a New Loan Affect My Credit?
If you accept a personal loan, be prepared for some changes to your credit. To start with, a hard pull of your credit by the direct lender will lower your credit score by five to 10 points, although the impact will dissipate within a year.
The reason for this negative effect on your credit is that FICO, the leading credit score provider, factors in your recent requests for new credit when calculating your overall score. In fact, new credit makes up 10% of your total score.
The reasoning behind this 10% component is that FICO considers opening several new accounts within a short time period as an indication of financial desperation. For this reason, you may want to refrain from applying for a loan or new credit more than once every six months.
In addition, taking new loans will reduce the average age of your credit accounts, a factor that comprises 15% of your total score. Specifically, the FICO algorithm looks at the following three things:
The age of your oldest and most recent credit accounts as well as the average age of all your credit accounts.
How long you've had specific credit accounts.
How much time has elapsed since you last used an account.
Based on these criteria, you should think twice before closing an old credit account you no longer use, as this could hurt your credit score.
Another way a new loan affects your credit (although not necessarily your credit score) is through a metric used by lenders called the debt-to-income (DTI) ratio. Lenders start getting nervous about lending when your DTI exceeds 36% and may cut off any new loans when your DTI rises above 43%.
The following chart illustrates how the DTI ratio is calculated:

A high DTI ratio may also make it hard for you to get a new credit card. Conversely, if your DTI ratio is quite low, you may be qualified for a loan or new credit despite a bad credit score.
If your low credit score is cutting off access to credit, the remedy would be to take actions that will boost your score, including:
Paying Your Bills On Time
Your history of payments counts as 35% of your FICO score. This makes paying your bills on time the most important step you can take to build your credit score.

Personal loans are a type of installment loan, in which you make a payment of the same amount and on the same day every month. You are expected to pay each installment on time and can be hit with a late charge if you miss the due date.

If you fall 30 days behind on your personal loan payments, the lender will report it to at least one credit bureau where it will remain on your credit report for seven years. This will cause your credit score to drop by up to 100 points right away.

Moreover, missed payments may foreshadow more serious repercussions, including collections, repossession of collateral, charge-offs, foreclosures, and bankruptcies. These are hard to recover from and may stain your credit report for up to a decade.
Paying Down Your Debts
Another 30% of your FICO score is based on the amount of unsecured credit card debt you carry, measured by your current utilization ratio (CUR). Your CUR is equal to the amount of credit you have used divided by the total amount you have available. A value above 30% can hurt your credit score.
The following chart shows how credit utilization is calculated across three separate credit cards:


Personal loans can be instrumental in improving your credit score when used to consolidate and pay down your debts. For example, you can use the proceeds of a personal loan to pay down your credit card debt. This works best when the personal loan carries an interest rate lower than the APRs on the credit cards.

The advantage of consolidating your debt is that you'll have only one monthly payment to contend with, which should make planning easier. You can set up automatic payments, ensuring that you won't ever miss one. You can even send extra payments to accelerate your debt repayment.

Because personal loans are not included in your CUR, using one to consolidate your credit card debt should improve your credit score. However, it's important that you avoid accumulating new credit card debt while repaying the personal loan, as you may find yourself in an even worse financial position.

This doesn't mean you can't use your credit cards while repaying the loan — just make sure to pay the full balance each month. This way, your CUR will remain zero and you won't have to pay any interest charges.
Fixing Your Credit Reports
One of the fastest ways to improve your credit scores is to have inaccurate negative information removed from your credit reports. Each credit bureau (Experian, TransUnion, and Equifax) publishes a credit report and assigns you a credit score, and if they use faulty information, your credit score could needlessly suffer.

You can get free copies of your credit reports at AnnualCreditReport.com, the only source authorized by the federal government. You can then dispute any unfair, inaccurate, or unverifiable items on your reports by communicating with the credit bureaus, either online or via the mail.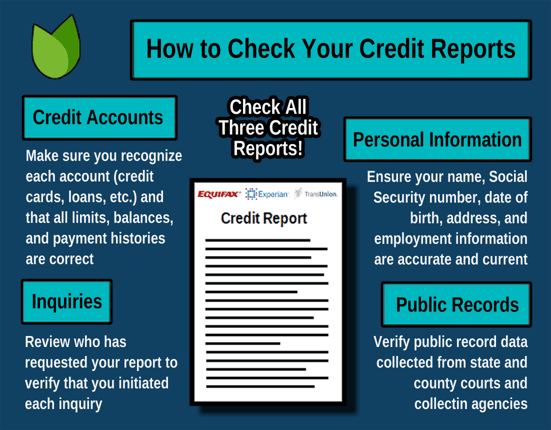 If you want to avoid managing this process yourself, you can hire a credit repair company to do the work for you. Typical costs are $50 to $150 per month, and subscriptions generally run for about six months, although you can cancel at any time.
There are some other helpful actions you can take, such as refraining from new credit applications, diversifying your credit mix, and keeping old credit card accounts open, but their impact is rather minor.
For example, by taking out a personal loan to consolidate your debt, you are expanding the variety within your credit mix. Ten percent of your FICO score is based on credit mix, so adding a personal loan can be marginally useful.
Are There Different Types of Personal Loans?
Several types of personal loans are available to bad credit borrowers. The type of unsecured personal loan discussed in this article has a fixed rate, but some other types may be a better fit for your needs.
Here is a short list of personal loan types:
Unsecured personal loan: This is the most common type of personal loan. An unsecured loan is not backed by a security deposit or other forms of collateral like your car or home. This is typically an installment loan with a repayment term that runs from three to 84 months.

Secured personal loan: A secured personal loan is a type of secured loan, collateralized by cash, securities, or personal property. A secured loan is easier and cheaper to get than an unsecured loan, but it's also riskier — your collateral will be seized if you default on a secured loan.

Fixed-rate loan: Most personal loans charge a fixed interest rate with monthly installments that remain the same throughout the loan term. You may prefer fixed-rate loans if you want a consistent payment amount and/or are afraid that interest rates may go up.

Variable-rate loan: Some personal loans may offer you a variable interest rate loan tied to a benchmark, such as the Federal Funds Rate. This type of loan usually has a lower initial APR that increases over time. However, you may come out ahead if interest rates are currently high but dropping.

Debt consolidation loan: These are personal loans that you use to repay other debts. This works to your benefit when the annual percentage rate on your new debt consolidation loan is lower than those on the debts you pay off. Consolidation also makes it possible to schedule just one monthly debt payment.

Co-signature loan: You can get a personal loan even if your credit history is bad or thin by recruiting a co-signer with good credit. A co-signer is obligated to repay the loan if for some reason you can't. From the lender's point of view, a second signature on the loan agreement is a form of insurance. In addition to increasing your access to personal loans, a co-signer with good credit can help get you a lower interest rate and other favorable terms. You should not overlook the potential for ruining a relationship if you fail to make timely payments and force your co-signer to repay your loan.

Personal credit line: This is a personal loan that takes the form of a revolving line of credit, much like a cash advance from a credit card or a home equity line of credit. With a line of credit, you can control when and how much to borrow, and you won't be charged interest when your outstanding balance is zero. A personal credit line makes a lot of sense as a source of emergency loan funds. Your repayments can be flexible as long as you pay the minimum monthly amount. The line may have a finite end date, such as five years after opening the account.
Other types of loans are available to consumers with bad credit. Each suffers from one or more major defects when compared with personal loans. They include:
Payday lender loans: Payday lender loans are tied to your next paycheck and don't depend on your credit score. While fairly easy to get if you have a steady job, the interest rates on these loans are astronomical, and some states classify them as a type of predatory lender. Moreover, repaying a next day or same day payday loan on time will not improve your credit score, since these loans are not reported to the credit bureaus (unless they go into collection).

Pawnshop loans: These are a type of same day loan based on personal property that you leave at the pawn shop as collateral. You'll receive an amount equal to roughly 20% to 40% of the item's value and a dated pawn ticket. If you don't repay the loan by the specified date, the pawnshop can sell the item to recoup its loan and keep any profit on the sale. This type of same-day loan is an expensive and risky proposition for borrowers.

Title loans: If you own your car outright, you can use it to collateralize an auto title loan. If you fail to repay the loan, the loan company takes possession of the car and keeps the title. These loans are easy to get and risky — miss a payment and you may find yourself without your ride.

Home equity loans: These are second mortgages on your home, based on the amount of equity you've been able to accumulate since purchasing the home. They are even riskier than title loans because you'll face foreclosure if you miss a payment.

Loans from family and friends: These are probably the easiest loans to obtain, and you may not even have to pay any interest. Just be careful not to ruin your relationship with the lender by not living up to the terms of the loan.

Credit card cash advances: Most credit cards allow you to get a cash loan by presenting your credit card at a branch teller or ATM. The card may have a cash advance limit that is part of the overall credit line or may allow you to borrow the full credit line, minus any outstanding balances. While not nearly as expensive as the payday loan option, you can still expect to pay an APR of up to 36% beginning on the transaction date. Cards also charge a cash advance fee, usually on the order of 5% of the advance amount.
You are unlikely to get a bad credit loan from a bank or credit union. Banks, as publicly traded, for-profit corporations, usually have the most stringent requirements for personal loans. You'll often need to have already established a relationship with the bank, and even that is no guarantee the dreaded loan committee will approve your loan application.
Credit unions are owned by and exist for the benefit of their members. This makes them a more sympathetic personal loan option, but bad credit is still a major stumbling block. However, many credit unions offer Payday Alternative Loans (PALs) with the following characteristics:
Loan amounts are modest, up to $1,000.
Loan proceeds may be divided between cash and savings account deposits.
Bad credit is OK.
You must be a member of the credit union and have an open account.
You may be limited to just one PAL per six-month period.
You may have to arrange direct deposit of your paycheck into your credit union account.
A small application fee may apply.
APRs are much lower than those for payday loans and about on par with the interest rates for personal loans. You may receive a discount if you sign up for automatic payments.
Another source of personal loans is the alternative lending marketplace, also called peer-to-peer (P2P) lending, available from online platforms that bring together borrowers and lenders. Borrowers benefit from competition among the lenders, allowing for better access and lower APRs on bad-credit loans.
On the downside, P2P lenders are not insensitive to bad credit scores. You may not be able to attract any offers at a P2P website if you have a troubled credit history.
Given the various alternatives, personal loans stack up as a very reasonable option when you need an emergency loan and your credit score is low.
What Will My Interest Rate and Monthly Payment Be?
Your interest rate on a bad credit personal loan can be as high as 36%, though short-term loan interest rates can be much higher.
You can use an online calculator to get an idea of what your monthly payments will be based on your anticipated annual percentage rate.
For example, suppose you want to borrow $1,000 at 36% interest with a repayment term of 12 monthly installments. An online personal loan calculator will tell you your monthly payment will be $100.50, and your total payback will be $1,206.
The same loan at a 20% APR will cost a total of $1,112, paid in 12 monthly installments of $93 each. You can enter all kinds of scenarios into an online personal loan calculator to see what the loan will cost and whether it fits into your budget.

These numbers do not reflect the impact of any fees, such as an origination fee, late fees, and early prepayment fees. You should be clear about the origination fee and all other possible costs associated with a personal loan offer before signing a loan agreement, lest you uncover surprise costs down the line.
Compare Next-Day Personal Loans For Bad Credit Online
Our look at next-day personal loans for bad credit has turned up seven loan networks that can prequalify you for a loan and match you to a direct lender. You can compare the different offerings by clicking on the APPLY NOW link in each summary box.
These online lending services are happy to work with any bad credit borrower, charge nothing, and can help you get a personal loan in as little as 24 hours. Best of all, you'll avoid the triple-digit APRs charged by payday loan providers.
Advertiser Disclosure
BadCredit.org is a free online resource that offers valuable content and comparison services to users. To keep this resource 100% free for users, we receive advertising compensation from the financial products listed on this page. Along with key review factors, this compensation may impact how and where products appear on the page (including, for example, the order in which they appear). BadCredit.org does not include listings for all financial products.
Our Editorial Review Policy
Our site is committed to publishing independent, accurate content guided by strict editorial guidelines. Before articles and reviews are published on our site, they undergo a thorough review process performed by a team of independent editors and subject-matter experts to ensure the content's accuracy, timeliness, and impartiality. Our editorial team is separate and independent of our site's advertisers, and the opinions they express on our site are their own. To read more about our team members and their editorial backgrounds, please visit our site's About page.