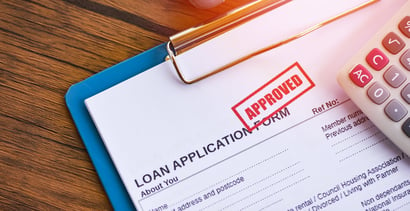 If you have bad credit, you usually don't ask for a loan without good reason because you know that getting approved may be a tall order. That's why preapproval is important to consumers with less-than-perfect credit.
Here we review bad credit loans with preapproval to help consumers gauge their chances of approval before officially applying. While preapproval doesn't guarantee that you'll get the loan, preapproval cuts the wasted time and hassle of obtaining a loan without damaging your credit score any further.
Bad Credit Personal Loans with Preapproval
The following six lending services all work with networks of direct lenders specifically geared to help bad credit consumers obtain personal loans. The preapproval process for these personal loan services starts with you filling out a short loan request form.
Doing so does not hurt your credit because the loan service will not pull your credit report. The loan request becomes a preapproval after:
The personal loan service collects the minimum information necessary to send your loan request to its network of direct lenders.
A direct lender contacts you with a request for more information in anticipation of providing a loan.
After choosing a loan offer, it's at this point that the direct lender will perform a hard pull of your credit report.
Short-term loans up to $5,000
Online marketplace of lenders
Funds available in as few as 24 hours
Simple online form takes less than 5 minutes
Trusted by more than 2 million customers
| Loan Amount | Interest Rate | Loan Term | Loan Example |
| --- | --- | --- | --- |
| Up to $5,000 | Varies | Varies | See representative example |
MoneyMutual is a loan matching service that can prequalify you for a personal loan of up to $2,500. To receive a preapproval, you must have a steady monthly income of at least $800.
Note that short-term cash advances are also available. If a direct lender approves your loan, the proceeds will be deposited into your checking account as soon as the next business day.
CashUSA.com can connect you to direct providers of personal loans of $500 or more. Loan repayment periods can stretch from three to 72 months.
To prequalify, you must be a U.S. citizen of age 18 or older, with income of $1,000 or more per month. The direct lender recommended by CashUSA.com can preapprove the loan within a few minutes after gathering additional information.
CreditLoan can help you find a personal loan from $250 to $5,000 notwithstanding your bad credit. You must have a bank account to prequalify.
The recommended lender will then determine the interest rate and terms of its loan offer. Since 1998, CreditLoan has helped more than 750,000 borrowers. Its website includes a personal loan calculator to help estimate monthly payments.
To prequalify for a loan arranged by Bad Credit Loans, you must be a U.S. citizen, at least 18 years old, and have a regular income, a checking account, and a valid email address. Borrowers can obtain a loan from a direct lender on the Bad Credit Loans network ranging from $500 to $5,000, with a repayment period of three to 60 months.
PersonalLoans.com arranges loans of up to $35,000 with terms of three to 72 months. To prequalify, you must be a U.S. citizen or resident, at least 18 years old, and have regular monthly income and a bank account.
PersonalLoans.com is unique in that it operates in all 50 states. Direct lenders on its network can deposit your money into your checking account in as little as one business day.
CashAdvance®.com can arrange a short-term cash advance from $100 to $999. To prequalify, you must be a U.S. citizen, age 18+, currently employed, and earn at least $1,000 a month after taxes.
Also, you must have home and work phone numbers, a checking account, and a valid email address. CashAdvance.com has been arranging short-term loans since 1997.
Bad Credit Home Loans with Preapproval
In the home loan market, lenders typically offer a preapproved first or second mortgage based upon preliminary information. The preapproved loan amount is conditioned upon subsequent underwriting by the lender.
Preapprovals are helpful when you are shopping for a home because it tells sellers that you are serious. A preapproved home equity loan/line of credit gives you some idea of how much money you may be able to cash out from your equity in the home.
7. LendingTree
This offer is currently not available.
| Interest Rate | In Business Since | Application Length | Reputation Score |
| --- | --- | --- | --- |
| N/A | N/A | N/A | N/A |
LendingTree is a leader in the peer-to-peer lending industry for various types of home loans. To prequalify for a home equity loan, you must reside in a participating state and have equity in your current home.
After LendingTree prequalifies you, you can apply for a home loan on its marketplace of direct lenders. Typically, a marketplace lender will offer you a home loan preapproval after a preliminary review of your finances.
FHA Rate Guide does not arrange loans. Rather, it provides information about home loans guaranteed by the Federal Housing Administration. You can then choose up to four suitable sources of FHA-guaranteed home refinancing loans. It takes less than a minute to get preapproval quotes based on the information you enter.
Wells Fargo Home Mortgage is a direct provider of home loans. It offers conventional home loans as well as loans guaranteed by the Federal Housing Administration and the Veterans Administration.
It also offers affordable home loans through its Easy to OwnSM Guaranteed Rural Housing program. It can preapprove your loan request subject to further underwriting.
Bad Credit Auto Loans with Preapproval
These three auto loan matching services work with networks of car dealers and other lenders to provide vehicle loans. The financed car serves as collateral for the loan.
These loan services can preapprove your loan request in less than a minute. You simply enter a few data items, including your credit score, gross monthly income, monthly recurring debt payments, and garnishments.
You'll then receive an estimated preapproval amount. If you want to proceed, you can fill out a loan application on the loan matching site to see whether you qualify.
If you do, you'll be matched to a local lender to complete the application. For refinancing loans, the lender will confirm the preapproved loan amount, subject to an inspection of your vehicle.
Network of dealer partners has closed $1 billion in bad credit auto loans
Specializes in bad credit, no credit, bankruptcy and repossession
In business since 1999
Easy, 30-second pre-qualification form
Bad credit applicants must have $1500/month income to qualify
| Interest Rate | In Business Since | Application Length | Reputation Score |
| --- | --- | --- | --- |
| 3.99% - 29.99% | 1999 | 3 minutes | 9.5/10 |
Auto Credit Express has helped provide more than $1 billion in auto loans since 1999 to consumers with bad credit. To prequalify, you must receive at least $1,500 in monthly income.
This lending service promises a quick decision after you complete a short loan request form. You can get a loan even if you've experienced repossession or bankruptcy.
Car.Loan.Com has been arranging bad credit auto loans since 1994. It claims to have the country's largest network of lenders willing to make auto loans to consumers with bad credit.
The preapproval amount depends on your monthly pre-tax income, mortgage or rent payments, garnishments, minimum credit card payments, and other loan payments. You can receive a same-day loan offer if you're preapproved.
MyAutoloan.com is a car loan service that can get you up to four offers in minutes from its network of lenders. To prequalify, you must earn at least $1,800 a month and have a minimum FICO score of 525.
The new or refinancing loan request must be for $8,000 or more. If approved, you'll receive funding as soon as the next business day.
What is Loan Preapproval?
Loan preapproval is a conditional guarantee that a lender will approve a loan after completing the entire underwriting and closing process. To receive preapproval, a lender will closely review your credit, employment, and income history before offering final approval.
A preapproval usually contains several components:
The names of the borrower or lender.
The amount preapproved.
The interest rate and other loan terms.
After you've applied for a loan, the preapproval stage begins when the lender receives one or more of your credit reports. To some extent, your ability to receive preapproval is tied to your credit score.
The correlation is strongest for unsecured loans, such as personal loans. Without collateral to secure the personal loan, the lender must be thorough before turning a preapproval into a final approval.
On the other hand, preapproval for a loan secured by your home or car is usually easier to obtain, even if you have bad credit. The lender's preapproval is based upon the value of the collateral property as represented in your loan application.
A property appraisal will allow the lender to confirm the collateral's value. However, if you overstate its value in the application, your chances of denial will increase.
Can You Be Denied a Loan After Preapproval?
That little prefix "pre" tells you that a preapproved loan is not guaranteed to be approved. Here are a few reasons why a preapproved loan may not receive final approval:
The information on your loan application is inaccurate or incomplete.
You do not sign the loan agreement before a specified expiration date.
In the case of a home or car loan, physical inspection or a title search of the property reveals unanticipated problems.
The value of the collateral was overstated.
A background check reveals that you have past convictions for serious crimes, such as check kiting fraud.
Your circumstances substantially change after preapproval. For example, you might lose your job, or receive an IRS tax levy and/or an indictment from the district attorney.
The borrower dies or becomes totally disabled.
The lender goes bankrupt or is otherwise unable to complete the loan transaction.
The credit markets collapse or interest rates
The borrower changes his or her mind.
As you can see, much can happen between preapproval and approval. However, we'd wager that in most cases, a preapproved loan is ultimately approved by the lender.
After all, of what value to the lender is it to routinely preapprove loans that it frequently ends up denying? That's bound to hurt the lender's reputation and increase its underwriting costs.
How Fast Can I Get Preapproved for a Mortgage?
A mortgage preapproval is a conditional promise that a lender will finance a home loan. Because the promise is conditional, the lender has an escape route should anything unfavorable show up after granting preapproval.
It also means that the lender has little to lose by granting preapproval relatively quickly. Therefore, it's not uncommon to receive a mortgage preapproval in just a few days.
The preapproval is for a specific loan amount at a specific interest rate. It is subject to property appraisal and other requirements before the loan can be approved.
A preapproval letter from the mortgage lender will usually provide an end date after which the preapproval expires.
Obtaining a mortgage preapproval requires a lender to check your credit report. If you have good credit, that shouldn't delay preapproval. But if your credit is fair or poor, the lender may need more time to preapprove the loan.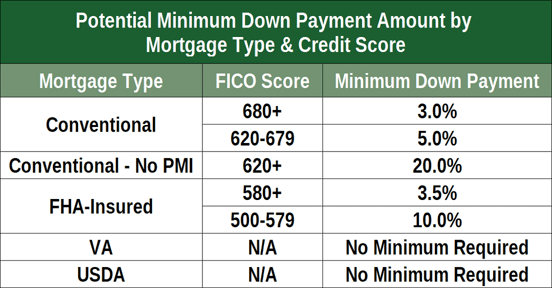 Much may depend on the reasons for your low credit score. Older derogatory marks carry less weight than do fresh ones.
Also, under new rules, some events, such as medical bill collections, no longer count against your score. If your score is low but has been steadily improving for at least six months, the lender may be better disposed to preapproving your loan.
That being said, the major underwriting effort for a mortgage deals with the value of the property rather than the credit of the borrower. After all, the property is collateral for the loan and therefore is of primary importance — more so than the borrower's credit (within reason).
Another factor is the down payment or amount of equity provided by the borrower. The more money the borrower puts into the deal, the easier it is to receive preapproval and approval.
Thus, preapproval can proceed quickly if the value of the property significantly exceeds the loan amount, notwithstanding the borrower's credit profile.
Is it Better to Be Preapproved or Prequalified?
The words preapproval and prequalification are often used interchangeably. They are closely related but can differ in the details.
Typically, you prequalify for a loan by meeting a few minimum requirements. Prequalification gives you a good indication of how much you'll be able to borrow. It's based on the information you submit rather than a formal credit check with one of the three credit bureaus.
On the other hand, the preapproval step occurs after you prequalify. It signifies the lender's conditional commitment to grant you the loan, but it is not a loan guarantee.
Typically, the lender must perform additional underwriting before providing final loan approval, including receiving a credit report from one of the credit bureaus. Loan approval is also contingent upon you signing the loan agreement.
When dealing with personal loans arranged via a loan matching service, the service prequalifies your loan request before sending the request to its network of direct lenders. Your receipt of a loan offer from a network direct lender connotes the lender's preapproval of your loan request.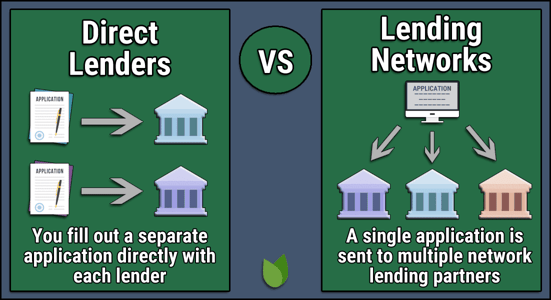 Preapproval fulfills another function in the home mortgage market. When you are looking to buy a home, you (and the seller) need to know how much financing you will receive. By providing you preapproval (in the form of a credit letter), you have evidence that demonstrates to sellers and their agents that you are a serious buyer.
If you are instead seeking to refinance an existing mortgage, a loan preapproval indicates how much of your equity you'll be able to cash out. The lender usually requires a physical home inspection before approving the loan.
It's similar for auto loan cash-out refinancing. You first prequalify your loan request with the lending service and then receive a preapproved offer from a local car dealer.
Often, preapproval takes the form of a certificate that you bring to the dealership at the time you have your car inspected. The inspection will allow the dealer to confirm or modify the preapproved amount before granting final loan approval.
Does Preapproval Hurt Your Credit?
Loan preapproval almost always requires the lender to pull your credit report, and that can hurt your credit score. However, unless there's a whole lot of pulling going on, the impact is generally small and temporary.
FICO credit scores are influenced by five major factors. One, new credit, determines 10% of your FICO score.
New credit is measured by the number of credit inquiries you have received from parties other than yourself over the past two years. These inquiries are "hard pulls," as opposed to the soft kind that you initiate and do not affect your score.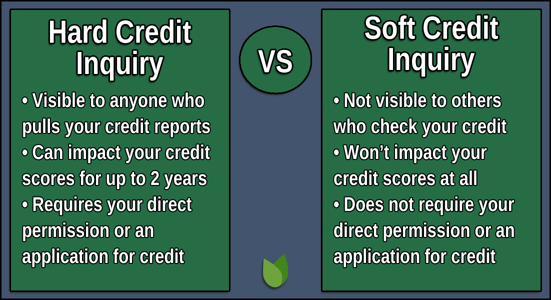 Hard pulls are almost universally required before you can open a new credit account or obtain a new loan. Hence, the credit bureaus interpret several hard pulls as indicative of financial distress — i.e., you need money. This is especially true for consumers with scant credit history.
FICO scores look at the number of new accounts you have by account type, as well as how many of your accounts are new. If you've opened new accounts consecutively, expect to be dinged five to eight points per account.
FICO only considers inquiries made in the last 12 months when computing your score.
On the other hand, the bureaus do not want to ding your score too much simply because you went rate shopping for a home, vehicle, or student loans. Therefore, the FICO scoring system ignores multiple hard pulls for these types of loans that occur within a 30-day period.
One other interesting factoid: You won't be dinged if you receive a prescreened credit card offer that was based on your credit report. These are considered promotional or administrative inquiries that won't hurt your score. Hard pulls from employers are also harmless.
See if You Qualify for a Loan Today
The dozen loan sources in this review are prepared, if not downright eager, to prequalify your loan request and preapprove your loan application. After all, they make no money by denying loans.
When you apply online for a personal, home, or auto loan, these loan sources will strive to get you preapproved as quickly as possible, sometimes in mere minutes. The first step is to make a loan request and provide basic information.
The data you provide will determine whether you prequalify for the loan. After further processing, you'll be given a preapproved loan offer or will be denied a loan. Whatever the outcome, at least you can expect quick results.
Advertiser Disclosure
BadCredit.org is a free online resource that offers valuable content and comparison services to users. To keep this resource 100% free for users, we receive advertising compensation from the financial products listed on this page. Along with key review factors, this compensation may impact how and where products appear on the page (including, for example, the order in which they appear). BadCredit.org does not include listings for all financial products.
Our Editorial Review Policy
Our site is committed to publishing independent, accurate content guided by strict editorial guidelines. Before articles and reviews are published on our site, they undergo a thorough review process performed by a team of independent editors and subject-matter experts to ensure the content's accuracy, timeliness, and impartiality. Our editorial team is separate and independent of our site's advertisers, and the opinions they express on our site are their own. To read more about our team members and their editorial backgrounds, please visit our site's About page.