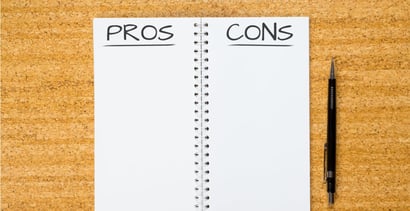 We believe Lexington Law is the best credit repair company. Because we rank it first among credit repair services, it's only fitting that we address the Lexington Law pros and cons in some detail.
Committing to working with a credit repair company is a significant financial milestone. It shows that you're serious about improving your credit scores and access to loans and credit cards. Anyone can make financial mistakes, but an effective response can begin to undo the damage. 
Credit repair companies such as Lexington Law can accelerate your rehabilitation by removing unverified, inaccurate, and unfair items from your credit reports. If you consistently pay your bills on time and reduce your debt, you'll be well on your way to a better credit profile.
Lexington Law Pros
We consider Lexington Law to be the leading advocate for credit repair. It's earned a trustworthy reputation since its founding in 1993. Here are the reasons why.
1. It Is a Law Firm
The Lexington Law firm is dedicated to consumer credit repair. It employs a legal staff of attorneys and paralegals to ensure compliance with all credit reporting laws and regulations. Led by Directing Attorney Adam Fullman, Lexington Law Credit Repair has assembled a legal team of two dozen licensed lawyers dedicated to consumer rights. 
Lexington Law has the expertise to pursue every legal path to fix problems in your credit report. Your account rep will often be a paralegal who can offer accurate, personalized information whenever you need it. 
2. Long, Proven Track Record
Lexington Law is a pioneer in the credit repair industry. It began in 1993 and was incorporated in 2004, with headquarters in North Salt Lake, Utah. Since then, it has represented hundreds of thousands of clients looking to fix their credit reports and boost their scores. 
Any research into the credit repair industry quickly leads to Lexington Law. Independent reviewer Best Company has recorded more than 3,400 reviews for the firm, generating an overall score of 8.5 out of 10.
3. Extensive Education Tools
Lexington Law Credit Repair provides comprehensive and freely accessible educational tools to inform consumers about credit repair topics, including:
Credit bureaus
Credit card usage
Credit history and reports
Credit repair methods and costs
Credit rights under the Fair Credit Reporting Act
Credit scores
Identity theft and protection
Life events
Loans
Personal finance
It publishes an online credit repair guide that explains how you can fix your credit and whether credit repair is right for you. The company also maintains an extensive credit repair blog with the answers to many financial questions.
4. Multiple Plan Options
You can choose from the following plan options:
Concord Standard ($99.95 monthly fee): This basic plan provides credit bureau challenges, creditor intervention services, inquiry assistance, ID theft insurance, and debt handling.
Concord Premier ($119.95 monthly fee): The plan includes all of the features that come with the Concord Standard plan plus score analysis, TransUnion alerts, ReportWatch and InquiryAssist. This plan is Lexington Law's most popular.
Premier Plus ($139.95 monthly fee): Premier Plus provides everything in the Concord Premier package and adds other services, including cease and desist letters, FICO Score tracker, lost wallet protection, and personal finance tools.
In addition, all plans include goodwill intervention, debt validation, and credit counseling.
Some critics complain that the different plans are confusing. We think they allow consumers to save money by paying only for the services they need. You can cancel your subscription at any time.
5. High-Quality Credit Analysis and Counseling
Lexington Law provides more than just credit repair. It offers several legal services in select states:
Bankruptcy
Child custody
Criminal defense
Divorce
DUI defense
General litigation
Property and water rights
Select pro bono cases
You can also turn to Lexington Law if creditors or collection agencies are harassing you. 
6. Highly Rated Customer Service
No credit repair service satisfies its clients 100% of the time. But Lexington Law earns a good score (4.4 stars) from Trustpilot. Your customer rep may be a paralegal with the knowledge to help you navigate through the sometimes-arcane credit repair regulations.
Potential clients receive a free personalized consultation that supports an essential exchange of information. 
Lexington Law Cons
No company is perfect, and Lexington Law has its fair share of blemishes. This otherwise good credit repair company has a worrying negative involving a federal lawsuit.
1. Government Lawsuit
The Consumer Financial Protection Bureau (CFPB) filed a lawsuit in May 2019 alleging Lexington Law, its sister company (Progrexion), and its parent company (PGX Holdings, Inc.) of deceptive and abusive practices. 
For example, the CFPB accuses Progrexion of guaranteeing Lexington Law customers a 0% to 3.5% down payment on a home loan no matter their bad credit, even though Progrexion did not offer loans. Emails allegedly show that Lexington Law executives knew about the scam but did nothing
The same complaint accused Lexington Law of violating the Telemarketing Sales Rule by charging upfront fees. Lexington Law claims that contracted third parties carried out the illegal practices.
The case awaits an outcome.
2. Not Accredited by the Better Business Bureau
The Better Business Bureau (BBB) does not accredit Lexington Law and gives it a C- rating over concerns about the business's industry. The company averaged a 1.8 out of 5 BBB customer rating. There were 737 complaints closed in the last three years and 274 in the last 12 months.
3. Questions About Business Ethics
The lawsuit mentioned above, plus numerous complaints filed with CFPB over the last three years, can't help but raise questions about Lexington Law's business ethics. But the furor also allows the company to recognize and address problems.
The company has remained in operation for nearly three decades and can point to many satisfied customers. Time will tell how much its legal issues damage the company's integrity.
Alternative Credit Repair Companies
The following credit repair companies offer services similar to Lexington Law's. Each has its own price structure and suite of services, and all follow the Credit Repair Organizations Act.
+ See our full credit repair rankings.
What Is Credit Repair?
The credit repair process involves the removal of inaccurate, incomplete, and unverifiable information from your credit reports. Your credit score should improve when erroneous derogatory items (e.g., hard credit inquiries, late payments, defaults, collections, write-offs, repossessions, and bankruptcies) no longer appear on your reports. 
Federal law gives you the right to dispute items on your credit reports. You can get free copies of your reports from AnnualCreditReport.com.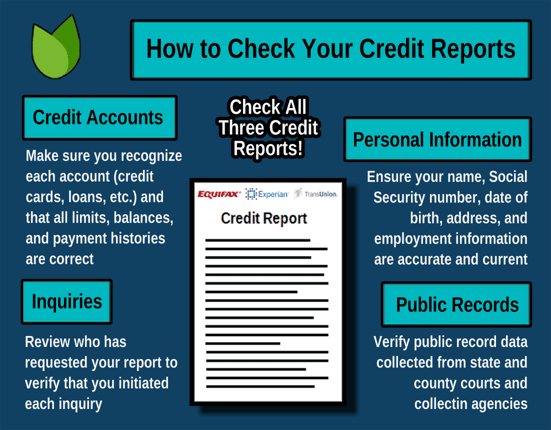 The reports contain the details of your credit history  —  the credit accounts you've opened and closed, payments, credit inquiries, collections, and credit-related public records such as bankruptcy filings. 
The three major credit bureaus — Experian, TransUnion, and Equifax — receive credit information from your creditors and lenders. They compile the data into your credit reports and use it to calculate your credit score  —  which is why you have more than one credit score. 
Your lenders may not report your transactions to all of the credit bureaus. Your scores may differ because the credit bureaus do not always share the same information. Moreover, each bureau may interpret the scoring rules differently, leading to minor variations among your scores.
The dominant credit scoring system for consumers is FICO, whose scores range from 300 (the worst credit) to 850 (perfect credit).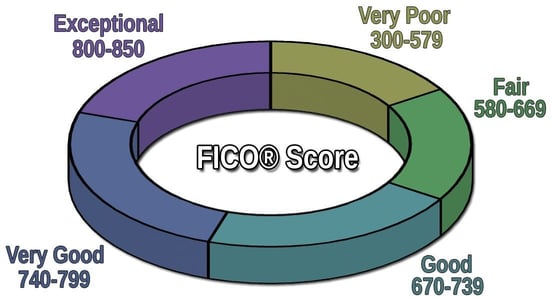 You can dispute items that are dragging down your scores for free by using the credit bureaus' online facilities. You can mount disputes on your own or via a credit repair company such as the ones in this Lexington Law review. 
Can I Repair My Credit Myself?
DIY credit repair is achievable, but the credit repair process is not a trivial undertaking. You start by ordering your credit reports and then combing through each one to identify errors and questionable information. You file a separate dispute with each credit bureau for each dubious item. There is no cost for filing a dispute.
Your dispute should explain what you believe the error to be and back that claim with any documentation you may have. The credit bureaus have 30 days to accept or reject your challenge.
If you win your dispute, the bureau must promptly remove the item and inform anyone who received your report in the last six months of the change. If the removed item has been hurting your credit score, its removal should cause your score to rise within a month or two.
You can refile rejected disputes if you have additional information or documents that support your case. You must be careful not to get carried away by disputing every item on your credit reports. Doing so will allow the bureaus to treat your challenges as frivolous and ignore them. 
What Does a Credit Repair Company Do?
Credit repair companies promise to dispute incorrect information on your credit reports. They cannot remove accurate items but may force the credit bureaus to verify questionable data. 

According to the Federal Trade Commission, 20% of consumers have inaccurate data on one or more credit reports. Some mistakes can negatively impact your credit score by limiting your access to credit and increasing your borrowing costs. 
By removing harmful errors, credit repair companies aim to boost your credit score much faster than you could through creditworthy behavior such as making timely payments and maintaining low credit balances. 
The credit repair companies charge a monthly subscription for the services they render. Most companies offer multiple packages with varying service levels. A costlier package typically provides more monthly disputes and a broader array of services. Subscriptions generally run for four to six months, but you can cancel at any time.
The credit repair companies in this Lexington Law firm review do not guarantee clients a higher credit score. Some offer a satisfaction guarantee for a set period, often with strings attached. You should receive a monthly summary of repair activity that identifies accepted and rejected disputes. 
Unfortunately, the credit repair industry has had its fair share of bad actors. Consider the cost, experience, reputation, and independent reviews when choosing a credit repair company. 
By law, a credit repair company must issue you a written contract detailing the services it will perform, the costs and timetable for achieving results, and your right to cancel the contract within three days without any charge. If necessary, you can report credit repair fraud to the Federal Trade Commission and your state attorney general.
Can Credit Repair Hurt Your Credit?
Credit repair is a benign activity that should not hurt your credit. It is simply the removal of errors from your credit report. The worst outcome is typically a failure to boost your credit score. 

Do not confuse credit repair with debt settlement, a far more aggressive activity that can damage your credit. Debt settlement involves creditor interventions — asking your creditors to forgive some of your debt and negotiating new repayment terms for the rest. 
When you work with a debt relief company, a counselor advises you to withhold repayment and deposit the money into the company's escrow account. This strategy is risky because some creditors may reject your demands and report you to the credit bureaus, causing further damage to your credit score. 
Creditors who agree to a settlement share the money accumulated in the escrow account. You continue to make payments to the account, and the credit counselor distributes the money to the participating creditors. The settlement company collects a fee for its services, usually a percentage of the debt forgiven.
Settlements reduce your debt, which may be more important to you than the damage they cause to your credit. Check with your tax advisor regarding any taxes you may owe due to canceled debt.
How Long Does Credit Repair Take?
You may see results in as few as 30 days, but it may take six months or longer. A lot depends on how many disputes you file and how much documentation you provide. Legitimate credit repair companies are experts at crafting disputes and should be able to get results faster than an untrained individual. 
Complicated disputes involving bankruptcies, defaults, and foreclosures may take longer. Simple challenges go faster. For example, you may dispute a hard inquiry, forcing the creditor to prove you authorized it.
Many creditors don't keep the required information or don't spend the money to research it. If the credit bureau can't verify the inquiry within 30 days, it will promptly remove it from your reports.
You can't remove legitimate negative information from your credit reports. Eventually, they will expire and disappear from your credit reports, but it may take seven to 10 years.
What Is the Success Rate of Lexington Law?
Lexington Law has achieved a highly successful record, with an average negative item removal rate of 24%. It has removed more than 80 million negative items from credit reports since 2004. The company claims it removes an average of 10.2 negative items per client. 
Its effective performance has helped Lexington Law grow into the most prominent credit repair firm in the US, with more than 500,000 clients since incorporation. In 2020 alone, Lexington Law provided more than 2.6 million free consultations and challenged 22.3 million credit report items.
Is Lexington Law a Legit Company?
We believe Lexington Law to be a legitimate provider of credit repair services. It has survived the test of time to become the industry leader, and its legal staff helps ensure up-to-date responses in keeping with dynamic credit repair regulations. 
A Consumer Financial Protection Bureau lawsuit remains open, and several complaints against the company are still pending. We cannot predict the outcome of these events, but we don't think they reflect upon the company's legitimacy. Time will tell.
Evaluate Lexington Law Pros and Cons
Prudence dictates that you consider the Lexington Law pros and cons before subscribing to its services. In our Lexington Law review, we don't overstate the positives or trivialize the negatives, instead we provide you with a balanced evaluation of the company's strengths and weaknesses.
Looking for the best credit repair company is analogous to finding the best credit card. 
You can compare the Lexington Law firm to its chief competitors, including the three others in this Lexington Law firm review, to determine which is the best credit repair company for you. And keep in mind that you can perform your own credit repair if you have the time and inclination.
Advertiser Disclosure
BadCredit.org is a free online resource that offers valuable content and comparison services to users. To keep this resource 100% free for users, we receive advertising compensation from the financial products listed on this page. Along with key review factors, this compensation may impact how and where products appear on the page (including, for example, the order in which they appear). BadCredit.org does not include listings for all financial products.
Our Editorial Review Policy
Our site is committed to publishing independent, accurate content guided by strict editorial guidelines. Before articles and reviews are published on our site, they undergo a thorough review process performed by a team of independent editors and subject-matter experts to ensure the content's accuracy, timeliness, and impartiality. Our editorial team is separate and independent of our site's advertisers, and the opinions they express on our site are their own. To read more about our team members and their editorial backgrounds, please visit our site's About page.