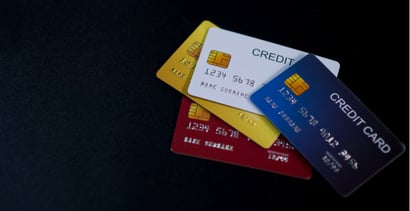 If you're watching every penny, credit cards with no minimum deposit for bad credit will fit naturally into your lifestyle. The no-deposit collection of cards reviewed below won't tie up your money the way secured cards do. 
Before shelling out a couple of hundred dollars on a secured card, check out these seven candidates to see which unsecured cards belong in your wallet.
Unsecured Cards For Bad Credit With No Deposit Required
These cards are all solid options for anyone who has bad credit and doesn't want to put down a deposit to get a line of credit. While the initial credit limits may be minimal, most subprime issuers consider credit limit increases after a period of consecutive on-time payments.
The PREMIER Bankcard® Mastercard® Credit Card is our favorite no-deposit card for folks with bad credit.  
Unlike some competing cards, this card offers cash advances. If you are unfamiliar with this line of credit cards, know that PREMIER Bankcard® has earned Mastercard's coveted Performance Excellence Award four times.
You can choose the design of your PREMIER Bankcard® Grey Credit Card for no additional fee. This is a great card even for those with poor credit. Build credit by using your card responsibly and paying on time each month.
Even people with bad credit can earn credit card rewards with the Aspire® Cash Back Reward Card. Every purchase you make earns at least 1% back, but be sure to pay your bill in full each month so hefty interest charges don't outweigh the rewards you earn.
The Surge® Platinum Mastercard® from Continental Finance comes with Mastercard Zero Liability Protection to shield you from unauthorized charges. You can use the card's mobile app to check due dates, view statements, set up direct deposits, and make payments at any time.
The card permits cash advances and free access to your Experian VantageScore that lets you track your credit progress.
The Reflex® Platinum Mastercard® is a virtual twin of the Surge Mastercard®. Their kinship is not surprising, considering they're both issued by Continental Finance. 
Both cards may raise your credit limit if you make consecutive payments on time. Reflex Mastercard® offers fraud protection, and it waives its monthly maintenance fee for the first year.
The Bank of Missouri designed the Total Visa® Card for people who have faced financial challenges and struggled to get credit in the past. It will respond to your prequalification request in seconds without damage to your credit score. 
The card protects you against unauthorized use with zero fraud liability. However, this is not a Visa Signature card — the Visa Signature designation is reserved for the best Visa cards.
What Is a Credit Card With No Minimum Deposit?
Credit cards with no minimum deposit are unsecured, meaning you can get them without posting collateral. They are an alternative to secured credit cards that demand a minimum deposit, usually $200 or more, to guarantee your credit line. 
By forgoing a security deposit, unsecured cards leave you more money to spend elsewhere. Surprisingly, the APRs on the reviewed no-deposit credit cards aren't much higher than those found on similar secured cards. We're not sure whether that's a virtue of unsecured cards or a defect of secured cards — perhaps a little of both.
The primary purpose of these no-deposit cards is to extend the benefits of credit card ownership to consumers who've encountered financial problems that have decimated their credit scores. These cards allow you to:
Purchase goods and services without using cash or writing a check
Conveniently transact online, over the phone, and in-app without the card being physically present
Finance eligible purchases over several months
Choose the amount to repay each month, as long as it meets the minimum payment requirements
Provide quick cash advances at ATMs and bank branches
Supports building credit by reporting your payment activity to at least one credit bureau each month
Provide a form of identification
Help you make reservations for hotel rooms and car rentals, among other uses
Allow you to buy items when you don't have enough cash to cover the purchase price
In some cases, offer rewards for card usage, such as

cash back

or points
Help you track and budget your purchases using a card's monthly statements
Keep track of your credit scores
Receive alerts concerning questionable and fraudulent activity
Enjoy a

grace period

(available on most cards) during which you avoid charges on new purchases for 21 days or more following the close of a billing period
These benefits can help you improve your lifestyle despite your imperfect credit.
The typical use of a credit card is to charge eligible purchases. The reviewed cards set credit limits that control how much money you can spend and how much you'll have to repay each month. Many cards offer credit limit increases to cardholders who always pay their bills on time.
Most modern cards carry a chip that tracks your activity and updates your card balances in real time when you make in-person purchases. If you attempt to charge more than your credit limit supports, the card will usually reject your transaction, and you may have to pay a penalty fee.
Cards divide the calendar year into 12 or 13 billing cycles. You'll receive a billing statement shortly after each cycle closes. You must pay at least the minimum payment each cycle, an amount specified on the billing statement.
Payments are due no later than the end of the card's grace period (the payment due date), which is typically 21 or more days following the billing cycle closing date (i.e., the statement date). A few credit cards do not offer a grace period, meaning you accrue interest on your purchases starting on the transaction date.
If you don't pay the entire balance by the due date, your unpaid amount carries into the next billing cycle and accrues interest at a daily percentage rate (DPR). The DPR equals the card's advertised annual percentage rate (APR) divided by 365, compounded daily.

Cards can offer a fixed or variable APR. Most cards carry a variable APR determined by adding a percentage rate to the current prime rate set by large banks. A card's APR inversely relates to its credit score requirements — consumers with low credit scores pay high APRs.
You can make payments at any time by mailing in a check or transferring money online, over the phone, or via a mobile app. You may also be able to make payments in person at a bank branch where you maintain a checking account or savings account.
How Do I Apply For a Credit Card With No Minimum Deposit?
Almost all card issuers encourage the public to apply for their credit cards. However, a few cards require you first to receive an invitation. These invitation-only cards belong to two opposite groups — cards for excellent credit and cards for less-than-perfect credit.
You can prequalify for most cards by completing a short online form or dialogue, submitting basic information such as your name, address, income, and housing costs. It takes only a minute to prequalify for a card, and doing so won't harm your credit score.
Prequalification, although a positive step, does not guarantee final approval. Your credit score won't suffer from prequalification because the card issuer doesn't perform a hard credit check at this stage.
A credit inquiry (i.e., a request to receive copies of one or more of your credit reports) is called a hard pull when a creditor or lender issues it after you apply for a new account. Only you can authorize a hard inquiry. 
The major credit bureaus keep track of hard inquiries as a surrogate for new credit. The bureaus use hard pulls when calculating FICO scores, allocating 10% of your FICO score to new accounts. 
The major credit bureaus assume that asking for too much new credit (i.e., more than once every six months or so) indicates possible financial distress and can lower your score by five to eight points. Hard inquiries affect your score for only one year and disappear from your credit reports after two.
All other inquiries are soft and do not impact your credit score. The issuers of soft pulls include employers, landlords, utilities, and cellular networks. 

Assuming you prequalify for a card, the next step is to fill out the complete application form. The form collects additional information that the issuer assesses when deciding whether to grant final approval. It is at this time that the creditor will issue a hard inquiry for your credit reports.
Usually, you'll get a final decision in under a minute. If positive, the issuer will present you with a credit agreement specifying all the credit card's terms and conditions. Please read the fine print carefully before e-signing it, so you understand the card's cost and benefits.
The credit card company will then mail you the card, which should arrive in seven to 10 days. Some issuers expedite card shipment, resulting in delivery within three to five days. After you get the card, sign the back and verify receipt online or via the phone. 
If the issuer doesn't approve your application, it will send you a rejection letter explaining why it turned you down. You can submit a reconsideration request, but you'll probably have better luck applying for a different card.
How Do Secured and Unsecured Credit Cards Compare?
Secured credit cards require you to post collateral, whereas unsecured cards require no deposit. Secured cards serve consumers with credit so bad or thin that it disqualifies them from owning unsecured cards. 
This review proves that you can get an unsecured card even with terrible credit. The question then becomes whether secured cards are so much better than their unsecured cousins that they're worth a refundable deposit.

Secured credit cards can potentially outshine unsecured cards. They:
Are easier to get.

Often have lower APRs and fees.

Report your payments to all three credit bureaus, giving you ample opportunity to

rebuild your credit

by paying your bills on time.

Can reward good credit performance by upgrading you to an unsecured card.

May be linked to your checking account for overdraft protection.

Don't factor into your credit utilization ratio. 
Unsecured credit cards are less likely to offer the rewards that several top-rated secured cards offer. That's because there's less risk involved for the issuers of secured cards.
If you go over your spending limit or miss payments, the issuer of your secured credit card will tap your security deposit and reduce your credit limit. You then must replenish your deposit to restore your original credit line. Multiple infractions may prompt the credit card company to cancel your secured card.
Most issuers of secured cards offer automatic upgrades to cardholders who demonstrate creditworthy behavior. Paying your bills on time for six or more consecutive months may prompt the issuer to refund your deposit and possibly grant you a higher credit limit.
Technically, bad credit is defined as a FICO score below 580.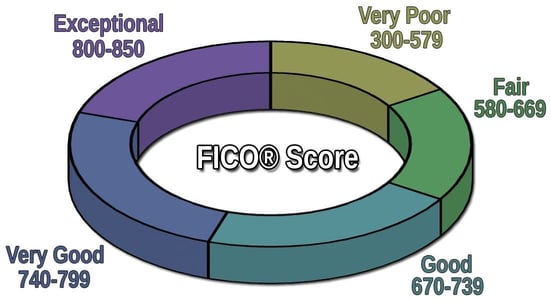 But bad credit is more than just a low credit score. It's a lingering consequence of financial distress, primarily stemming from failing to pay your bills on time. 
When you have bad credit, loans are hard to access, most high rewards credit cards are beyond reach, and any unsecured credit you do receive packs a high interest rate. Bad credit can prevent you from enjoying certain lifestyle advantages, such as financing big-ticket purchases or using rewards points to pay for vacations. 
Some folks have trouble managing their finances on their own. If you'd like help, consider accessing professional resources such as the following:
Credit Counseling: Sometimes, sound advice is all you need to make meaningful improvements. Counseling is a good option when you have trouble resolving everyday problems involving debt, credit, spending, and financial management.

For example, an Accredited Financial Counselor® helps clients improve their financial health. You can find one in your area by visiting the website of the Association for Financial Counseling and Planning Education®.



American Consumer Credit Counseling

is a non-profit agency offering free financial guidance. It also provides debt management programs for a nominal fee.


Credit Repair: A credit repair company can help remove costly errors from your credit reports. Fixing your credit history is a fast way to boost your credit score. While you can attempt to clean up your credit reports on your own, credit repair agencies aggressively manage the process with professional skill. Typical subscriptions cost $50 to $150 per month.


Debt Consolidation: You can consolidate debt by borrowing money to pay off existing debts. Debt management companies can help consumers consolidate their debts, thereby reducing the monthly payment amount. Ideally, the interest rate on your new consolidation loan will be less than the weighted average rate on your existing debts.


Debt Management: You can hire a debt management company to negotiate lower interest rates and more extended repayment periods for your existing debt. Because it does not involve outright debt forgiveness, debt management programs are less likely to harm your credit severely.


Debt Settlement: The purpose of debt settlement is to reduce how much you owe. Settlement companies specialize in resolving outstanding debts at a fraction of their balances. These companies charge a fee for their services.

Although

debt settlement

can be risky, when it works, it can get you out of debt much sooner than otherwise possible, short of bankruptcy. Successful debt settlement can hurt your credit score and trigger taxes on the forgiven amount. 

The bottom line is that you don't have to face your credit problems alone. Many companies and non-profit agencies are waiting to help consumers find ways to rebuild their credit.
Are There Any Cards With Guaranteed Approval?
We know of two secured cards — the OpenSky® Secured Visa® Credit Card and Applied Bank® Secured Visa® Gold Preferred® Credit Card — that you can obtain without a credit check and guarantee approval if you can pay the required deposit.
Prepaid debit cards are also easy to get, but they neither extend credit nor help you improve your score.
Among the different types of unsecured credit cards, a student credit card is the easiest to obtain. An Issuer of a student credit card won't insist that applicants have a good credit score (or any at all). 
Store credit cards are another easy-to-acquire card type. These are closed-loop cards that work only at the issuing store. They lack some of the features you associate with open-loop cards, such as cash advances and balance transfers. Store credit cards require a credit check, so they are in no sense guaranteed. 
Business credit cards are no easier to get than are personal credit cards. Most business credit cards for small companies require the owner to personally guarantee payment.
No unsecured credit card unconditionally guarantees to approve all applicants. For one thing, there are legal requirements to owning a credit card, including a minimum age of 18 years old (although an adult can name a minor as an authorized user).
In addition, many credit card companies restrict how many of their cards you can own at any one time. For example, Chase's 5/24 Rule bars new credit cards from consumers who have opened five or more credit card accounts (from any issuer) in the past 24 months.
Many card issuers guarantee an immediate answer when you attempt to prequalify for one of their cards. Prequalification and preapproval are just marketing terms because they don't ensure an applicant's final approval.
The unsecured cards in this review routinely approve applicants with low credit scores. You may obtain some of them when your credit score is below 600 or even 500. However, none guarantee universal approval.
How Can I Use a Credit Card to Build Credit?
You can effectively use credit cards to build or rebuild credit, but only if you use them responsibly. Credit bureaus review five sets of factors when they assign you a FICO score. You can improve your score by understanding FICO's criteria and using your credit cards for building credit.
Payment History
The most significant single factor governing your FICO score is your payment history, which accounts for 35% of your score. Payment history focuses on your record of paying your bills on time. 


Creditors report delinquent accounts (i.e., 90 or more days past due) to the credit bureaus, causing scores to drop by dozens of points. Moreover, delinquencies remain on your credit reports for seven years, as do repossessions, collections, write-offs, and foreclosures. Bankruptcies can linger for up to 10 years.
To improve your credit score, you must pay your bills on time, every time. Your monthly credit card statement indicates the minimum monthly payment due and the payment due date. You can avoid missing a payment by enabling your bank to auto-pay at least the minimum amount due each month. 
It may be possible to remove a late payment from your credit report. The trick is to convince the creditor to request the item's removal. If you have only one late payment, the creditor may respond positively to a goodwill letter from you requesting the item be removed. 
Another tack is to negotiate payment in return for the item's removal. Be aware, however, that many creditors don't participate in pay-for-delete schemes.
Even though delinquencies remain on your credit report for seven years, their impact on your score begins to diminish after two to three years. The critical point is to adopt procedures ensuring timely payment of all your future bills, allowing your score to recover gradually. 
Amounts Owed
FICO allocates another 30% of your score to your debt levels. Specifically, it looks at your credit utilization ratio (CUR), which is how much of your total authorized credit card credit you are currently using. A CUR above 30% can hurt your score.
Paying down your credit card balances is an effective way to raise your FICO score. If you owe money to several credit card companies, you may consider consolidating the balances by taking out a loan or transferring the outstanding balances to one designated credit card. 
You'd then refrain from using your credit card until you've paid off your consolidated debt.
Length of Credit History
FICO rewards consumers who've successfully maintained their credit accounts over a long period. How long your accounts have been open account for 15% of your total credit score. The scoring model measures the age of each account as well as an average age of all your accounts.
You want to keep old accounts open when rebuilding credit, even if you no longer use them. Use your old cards at least once per year to keep FICO from treating credit cards as dormant. 
New Credit
We previously discussed how hard and soft credit inquiries work. FICO assigns 10% of your score to hard pulls. Generally, requests for new credit slightly depress FICO scores on the theory that they reflect financial distress. 
While new credit doesn't significantly affect scores, it's a good idea to abstain from applying for new credit cards when you're trying to raise your score. A hard inquiry can lower your FICO score by five to eight points and remain on your credit report for two years, although its effect on your score expires after one year.
Credit Mix
The final component of FICO scoring is credit mix, which accounts for 10% of the total. FICO rewards consumers who have a broad mix of credit and loan accounts. If you have never owned a credit card, acquiring one may marginally boost your credit score.
You don't need a credit card to raise your score. For example, your local credit union may offer you a credit builder account to establish your credit profile. A credit builder account secures your loan proceeds, and the credit union reports your payments to the credit bureaus.
You can't use a debit card to boost your credit score. Debit card transactions don't use credit, and the credit bureaus do not collect data on them.
How Long Does It Take to Get an Unsecured Credit Card?
A week or more may pass from the time you apply to when you receive a credit card in the mail. That time is composed of a few epochs:
Prequalification (optional)

: If you have bad credit, it's a good idea to

first prequalify for a credit card

before formally applying. Doing so won't harm your credit score and will let you know right away whether you have a chance of receiving final approval.

You can prequalify for most credit cards by submitting an online request form. It takes only a minute or two to enter the required information, and you should receive a decision within seconds. If you get a thumbs up, you can then apply for the card.


Application

: Filling out an online credit card application is similar to submitting a prequalification request. An application may require more information, but

you should receive a quick decision, often on the same day

.


Shipment: If the issuer approves your application and you e-sign the card agreement, you should expect the card to arrive in seven to 10 days. Note that some issuers, including Discover, expedite shipments for faster delivery.

When you receive the card, verify receipt online or over the phone. Then, remove the sticker, sign the card, and start shopping.

While you wait for your card to arrive, some issuers allow you to use your credit card account for

card-not-present transactions

(i.e., purchasing online, in-app, or over the phone). In these cases, the issuer may tell you your actual account number, but it's also possible that you'll be issued a temporary, virtual account number to use until you receive your card.

Virtual card numbers are very safe, especially numbers that can be used for a single transaction or at a single merchant. A hacker who steals a virtual credit card number will have little opportunity to exploit it.
While credit card companies strive to get their cards into the hands of new cardmembers as quickly as possible, sometimes a human being must intervene to approve a card application. Should this occur, you can expect a delay of days or possibly weeks. 
How Much Do Unsecured Cards for Bad Credit Cost?
Here's the ugly truth: Unsecured cards for poor credit sock you with high fees and plenty of them. Issuers rationalize this by noting the risks they take, even while offering credit cards to folks with less-than-perfect credit. 
Annual Percentage Rate
The typical purchase APRs for this class of unsecured credit cards range from 25% to 36%. These are high interest rates, justified by the relatively higher default risk that issuers face.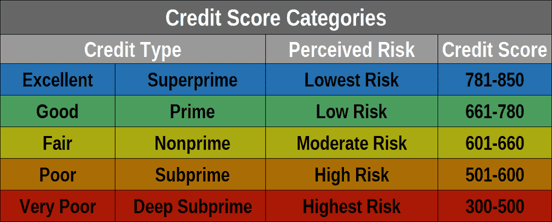 Cards for bad credit that permit cash advances often charge a higher APR for them. It isn't unusual for cash advance APRs to exceed purchase APRs by two percentage points or more. 
Many cards charge a penalty APR when a cardholder misses a payment. This APR, typically around 30%, replaces the card's standard APR on purchases. Once you trigger a penalty APR, you have no assurance that your regular APR will return.  
If you own a credit card for bad credit, it's unlikely to offer balance transfer transactions. Those that do usually charge the identical APR as that for purchases.
Fees
Cards for poor credit charge not only the usual lineup of fees but often add a couple of extra fees for good measure. Fees you're likely to encounter include:
Origination fee

: This is a one-time setup fee you must pay before you receive the card. It usually reduces your initial credit limit until you pay it.

Annual fee

: This is another fee issuers charge when you open the account and every year after that. The

annual fee

may change after the first year. 

Monthly maintenance fee:

This fee only appears on cards for bad credit. Issuers waive this monthly fee, typically around $6 to $10 per month, for the first year.

Cash advance fee

: Issuers often waive this fee, ranging from 3% to 6%, for the first year. Some cards do not allow cash advances for the first three months. 

Penalty fees

: Expect to pay up to $40 for each

late or returned payment.

Additional card fee:

You may encounter this fee if you add an

authorized user

to your card. 

Credit limit increase fee:

This is another fee only for subprime cards. The charge may be as high as 20% of the increase.

Express delivery fee:

Issuers charge this fee when you need your card right away.

Foreign transaction fee:

This fee is not unusual, but some subprime credit cards do not permit foreign transactions.
One of the many reasons you want to raise your credit score is to gain access to credit cards that don't charge all these fees. 
Carefully Compare Credit Cards With No Minimum Deposit
There is a great deal of variation among credit cards with no minimum deposit for bad credit. Some cards are little more than fee generators for the card issuers, but they provide the opportunity for cardholders to build credit with responsible use. 
To check out which cards will work best for you, click on the APPLY NOW links in the summary boxes to learn about all the rates and terms. Remember that it does no harm to prequalify for a credit card, a step we recommend to anyone who has a low credit score. 
Advertiser Disclosure
BadCredit.org is a free online resource that offers valuable content and comparison services to users. To keep this resource 100% free for users, we receive advertising compensation from the financial products listed on this page. Along with key review factors, this compensation may impact how and where products appear on the page (including, for example, the order in which they appear). BadCredit.org does not include listings for all financial products.
Our Editorial Review Policy
Our site is committed to publishing independent, accurate content guided by strict editorial guidelines. Before articles and reviews are published on our site, they undergo a thorough review process performed by a team of independent editors and subject-matter experts to ensure the content's accuracy, timeliness, and impartiality. Our editorial team is separate and independent of our site's advertisers, and the opinions they express on our site are their own. To read more about our team members and their editorial backgrounds, please visit our site's About page.