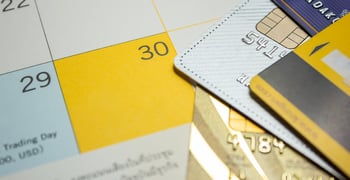 In this article, we'll provide valuable information on several of the best same day credit cards for bad credit, for those unexpected expenses that need to be handled quickly.
Whether it's a leaky engine, a busted refrigerator, or a broken bone, expenses have a way of popping up at the worst possible times — and life won't wait around for you to be ready to pay for it.
If you're applying for a credit card to help pay for an unexpected bill or other large purchase, it's important to find a card that can give you access to your funds as quickly as possible. Because one extra day of waiting may be one day too many.
And besides — if life isn't willing to wait for you, why should you have to wait for your credit card?
Credit Cards | Loans | FAQs
Thanks to modern technology, most credit card issuers can make an approval decision within minutes of receiving your submitted application — and some can overnight mail your card to you for a fee.
Other banks can even provide you with your new credit card number shortly after approval, giving you access to your credit line almost instantly. Either way, there are several ways to acquire quick funding when time is of the essence.
The Fingerhut Credit Account isn't technically a credit card, but it provides many of the same benefits you'd expect from a card. You can use your Fingerhut Credit Account to buy name brand merchandise instantly after approval at Fingerhut and any of its merchant partners. And since Fingerhut reports your payment behavior to the three major credit bureaus, you can build or repair your credit history while replacing your old or broken items.
With the Total Visa® Unsecured Credit Card, you can pay bills and make purchases at any location that accepts Visa cards in the United States — which, let's face it, is just about everywhere. Initial credit limits start at $300 and approved cardholders get access to their credit limits as soon as they pay their initial program fee.
As with the previous card, you can use the First Access Solid Black VISA Credit Card at any of the millions of U.S. businesses that accept Visa cards. To apply, you must be a U.S. resident, 18 years or older, and have an active checking account. All applications receive a decision in 60 seconds or less and new cardholders can access their account after paying a one-time program fee. The fee goes away after the first year, and First Access waives the monthly servicing fee for your first year with the card.
The Surge Mastercard® offers credit limits of $300 up to $1000, but the amount you receive will depend upon your creditworthiness. This card doesn't charge an initial program fee but does tack on an annual fee when you activate your card — which must come in the mail before you can access your credit limit. Processing times vary based on your location and creditworthiness.
You can prequalify for the Credit One Bank® Platinum Visa® for Rebuilding Credit card before submitting an application to avoid a hard inquiry that can lower your credit score. This card bills itself as a card for consumers who want to rebuild their credit and offers some rare subprime perks, such as 1% cash back on eligible purchases and free monthly access to your Experian credit score. You must wait to receive this card in the mail before you can use it, which takes approximately 10 business days.
You can fill out one pre-qualifying form with Milestone® Mastercard® to see which of the five Milestone® cards you may qualify for. Your interest rate and the annual fee will depend on which card you qualify for, but all choices require new cardholders to wait until their card arrives in the mail before they can access their account. According to current cardholders, that can take up to two weeks.
The biggest draw for the Indigo® Platinum Mastercard® Credit Card is that you could, depending on your credit history, qualify for a card with no annual fee or security deposit. Card limits start at $300, though some consumers with above-average credit scores report getting slightly higher starting limits. Either way, you have to wait to receive this card in the mail before you can use it.
The First Progress Platinum Elite Mastercard® Secured Credit Card offers expedited processing for new applicants, but the fee only guarantees that you'll get your card "up to seven days faster." That still means you'll have to wait three to five business days to use your card. This card also charges an annual fee on your cardholder anniversary every year. The minimum refundable security deposit is $200, and the amount of your deposit will be equal to your card's credit limit.
As with the previous card, the First Progress Platinum Prestige Mastercard® Secured Credit Card offers an expedited processing option for a relatively small fee that gets your card to you up to seven days faster. Approval requires a minimum $200 refundable deposit that acts as your credit limit. This card also has an annual fee, making it less attractive than other secured offerings. You also can't apply for this card if you live in New York, Wisconsin, Iowa, or Arkansas.
The biggest drawback when using a credit card to fund a big purchase is that interest charges, annual fees, and other expenses can quickly make that large purchase a gargantuan one.
If you're only looking to use the funds one time, you may be better served by applying for a loan instead of a credit card. Many lenders, like those listed below, can deposit funds into your checking account within 24 hours and have flexible repayment terms.
MoneyMutual charges no application fee for its short-term loans of up to $2,500. Since MoneyMutual is an online lending marketplace, one short application can match you with multiple lenders and possibly allow you to pick the best terms for your loan. Lenders on the platform often make decisions within minutes and, once you accept an offer, you could have the money deposited directly into your bank account within 24 hours. That's a faster turnaround than most credit cards can offer.
If you're looking for a slightly smaller — or much larger — loan, CashUSA.Com gives borrowers with bad credit access to its database of lenders that offer loans from $500 up to $10,000 with repayment terms ranging from three months to six years. You can often receive funding into your checking account within one business day, and completing the initial application takes just a few minutes.
As one of the oldest online lending networks, BadCreditLoans.Com has more than 20 years' experience providing borrowers with loans ranging from $500 to $5,000. The only catch with the lenders on this network is that you must be an adult U.S. citizen with a valid checking account. But, if you meet the criteria, you could have your funds deposited within one business day.
If you're in the market for a large loan, perhaps more than a credit line will afford you, you could qualify for as much as $35,000 through the PersonalLoans.Com lending network. The amount you may qualify for will depend on your credit history and the type of loan you choose, as PersonalLoans.Com offers three types of loans on its network — peer-to-peer, personal installment loans, and bank personal loans.
Funding times vary based on the type of loan you accept, but most lenders can transfer funds into your active checking account within one business day.
Short term loans are typically easier to pay off, as they come with smaller balances and lower interest rates. And CashAdvance.Com is one of the internet's leaders in offering these types of loans. If you need a quick loan for between $100 and $1,000, this lending network can provide funding within one business day.
Applicants must be currently employed for at least 90 days with a minimum $1,000 monthly income to qualify.
In most cases, the simple answer is no. While some credit card issuers can give you access to your credit card number the same day you're approved, banks typically reserve those cards for applicants with upper-tier credit histories.
But if you can wait around 24 hours to receive your funds, several credit card issuers can, for a fee, overnight mail your new card to your doorstep so you can access your credit line faster. Most online lending marketplaces can also deposit funds directly into your active checking account within one business day — without paying a fee for the quick turnaround.
Today's advanced technology does increase the odds that you can get your card faster, though. Most credit card issuers and lending platforms provide applications that take only minutes to complete and seconds to receive your decision. Once you've been approved for a credit card or loan, you can talk to the issuer to find ways to have the card or loan funds expedited to you as quickly as possible.
Just remember that, at least with credit cards, there will likely be a fee attached to the faster processing — and that fee could be taken, along with initial set-up or annual fees, from your available balance once you activate your card.
Loans also have the advantage of lower interest rates and more flexible terms — meaning you can pay off your debt in installments over a longer period. Just remember that the longer you take to pay off the debt, the more interest you'll pay overall.
Just a few years ago, only consumers with good to excellent credit histories had access to fast funding through credit cards. But several new issuers entered the marketplace to fill in the gaps often created by the bigger banks.
That means several credit card options now accept bad or thin credit profiles and don't require a deposit. And the flood of new offerings means there is competition for your business — and competition means you're likely to receive better terms than you would have, say, five years ago.
Where the subprime credit card space once offered standard interest rates north of 30%, some cards now provide APRs in the teens. But to find the lowest interest rates, you may have to look at a secured credit card that requires a deposit. Issuers often charge higher interest rates on deposit-free unsecured cards to offset the risks they take from issuing credit to subprime consumers without collecting upfront collateral.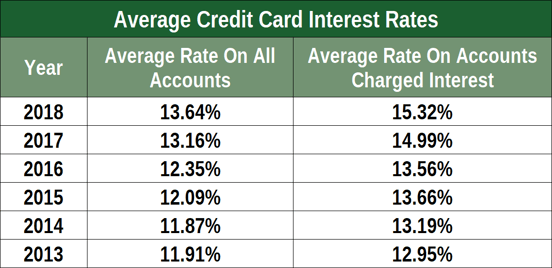 You may have to pay a little more over the long term to get a card with no upfront deposit. You can avoid interest charges altogether, though, if you pay your balance in full each month. That behavior will provide multiple benefits, as you won't have to pay interest charges, you'll always have available credit at your disposal, and the responsible card usage will work, over time, to improve your credit score.
But just remember that, no matter how much of an emergency you may be experiencing, it's vital to research as many potential credit card offers as you can before submitting an application. While paying for your pressing expense may provide temporary relief, you'll later have to pay that expense back — and making the wrong decision on a credit card or loan can extend that payback time for years and add a lot of money to the total bill.
Rejection hurts. And getting a negative reply from one credit card issuer typically makes you want to find another bank or lender that will accept you — especially if you're needing funds fast.
But a succession of applications can work against your quest to obtain credit. That's because most credit card applications — or applications for home, auto, or personal loans — leave a hard inquiry on your credit report. Credit scoring bureaus understand that consumers will occasionally apply for new lines of credit, so they allow for a few new inquiries — usually no more than three — every two years.
Once you surpass that limit, each hard inquiry leaves a "ding" on your credit report that lowers your credit score a little. That's because multiple applications within a short period reveal that other lenders see you as a risk and may be rejecting you. Looking to obtain multiple credit lines at once also makes lenders think you may be taking on more than you can afford, which flags you as a risk.
And the impact of these dings can last for quite some time. The negative weight they put on your credit score slowly lessens over time if you don't apply for new credit, but the inquiries will remain on your credit report for a minimum of two years.
That's why it's important to understand what kind of inquiry a lender uses when you apply for a credit card or loan. Some credit card issuers, like several listed above, can pre-qualify you for a card using a soft inquiry. These queries don't put a ding on your credit report and will let you know if you qualify for the card without damaging your credit score.
Just keep in mind that, once you pre-qualify, the issuer will require a hard inquiry to fully approve you for a card.
The standard recommendation from most banks is to wait at least six months after being rejected before you apply for another credit card. But that's not always going to be the case.
The reasons a lender could reject your credit card application include your credit score, payment history, too many recent inquiries, or another factor — it's important to read the reason for denial provided by the lender. That works as a clue to help you understand what you need to improve to increase your approval odds the next time you apply. You can sometimes fix certain credit report issues in less than six months to make your application more appealing.
But, if you're looking for fast funding, you may not have time to wait and fix your credit issues. Many credit cards for consumers with bad credit can look past certain credit blemishes and still issue credit — with more expensive terms.
Just remember that most applications will leave a hard inquiry on your credit score. The more of these you get, the lower your score drops.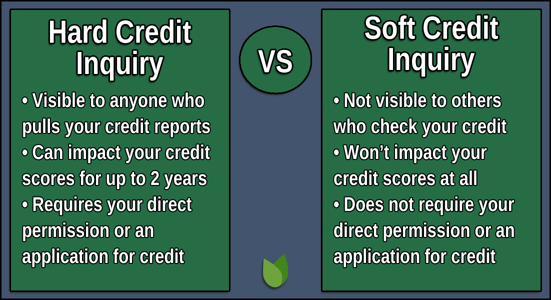 Although it's tempting to apply for another card once you're rejected by one card, this process of churning through applications lowers your chances of approval not only today but for the next two years.
If you've been rejected for the card you had your heart set on, you may be better served by seeking out cards that offer pre-qualification through soft inquiries. That way, you won't hurt your score and can prepare to take on another hard inquiry only when you know your chances for approval are greater.
Life comes at you fast. And when tough financial times hit, several options exist for consumers of all credit ratings to receive fast funding through a same-day credit card or loan.
While some of the options may come at a higher cost to cover the convenience of a quick turnaround, it could be the lifeline you need to cover an expense and return life to normal. And, with responsible use, these options could also help you improve your credit rating and get you on your way to higher credit limits and better terms, which will come in handy when life inevitably strikes again.