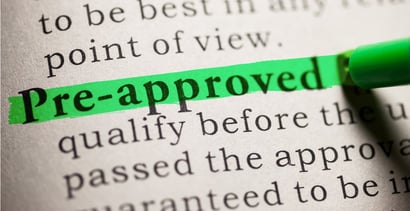 For people in search of a little wiggle room in their budgets, pre-approved credit cards for bad credit can make a big difference. Credit cards provide a valuable safety net for emergency purchases, giving cardholders the option to pay over time. 
The following credit card options can help bad credit borrowers bridge the gap and help rebuild credit at the same time with responsible use.
Unsecured Cards For Bad Credit With Pre-Approval
Unsecured credit cards are what most people think of when they think about credit cards in general. An unsecured credit card doesn't require a deposit for approval and may help you build credit over time. Some unsecured cards also offer special balance transfer interest rates so that you can pay down an existing credit balance more quickly.
The following companies offer credit card options to borrowers with bad credit while keeping upfront costs to a minimum. You can see whether you prequalify before applying for the card on each issuer's website by following the "Apply Here" buttons below. If you choose to apply, you should receive an instant approval decision.
Preapproved credit cards for bad credit that include rewards programs are rare, especially when paired with competitive terms. The Aspire® Cash Back Reward Card comes very close to a standard unsecured card for people with fair credit while still being an option for those with poor credit.
You also get access to a free credit score from Equifax to help track your credit-building progress.
Surge® Platinum Mastercard®, offered through Continental Finance, is one of several unsecured credit card options for bad credit borrowers. The card offers some standard features and can help cardholders rebuild credit by establishing a positive payment history.
The Surge Mastercard® functions in all the ways a standard credit card does and can be used everywhere Mastercard is accepted. While the card doesn't offer any rewards, it is a solid option to help get your credit history back on track.
Another offering by Continental Finance, the Reflex® Platinum Mastercard® offers all the standard features of a credit card for people with low credit scores. This unsecured credit card helps people build their credit history and provides the security of Mastercard Fraud protection to ensure they'll never have to pay for charges they didn't make.
Although the interest rate (APR) and fees can be somewhat steep for some borrowers, the Reflex Mastercard offers standard benefits. This credit card company welcomes applicants with a wide range of credit scores.
Secured Cards With No Credit Check
Secured credit cards can be an easier option for people with poor credit, but you'll need to come up with enough extra money to pay for an initial deposit. The initial deposit on a secured card establishes the line of credit, and over time (and with good payment history), can be refunded to the cardholder.
These cards are good choices if you want to build credit, have the money available upfront, and want to avoid a credit check.
While the OpenSky® Secured Visa® Credit Card doesn't come with perks like cash back or rewards points, the card terms are simple. One key feature for people with bad credit is that there's no credit check, and the credit card issuer doesn't require a bank account to open an account, unlike many of the other options on this list.
This secured Visa credit card charges a fair interest rate and reports to the bureaus to help you build credit with on-time payments.
The First Progress Platinum Select Mastercard® Secured Credit Card has no minimum credit score or credit check requirement for approval. It has a fair interest rate but does charge a small annual fee.
We deem this card to be the best credit card offer from First Progress. You won't earn reward dollars but you will get a free credit score, a helpful feature when rebuilding credit.
Credit cards for consumers with a limited or bad credit history are expensive because of the interest rate credit card companies typically assess. The APR for credit-builder accounts is often high, and with most credit cards, in general, the interest rate is a variable rate that's subject to change. 
The Applied Bank® Secured Visa® Gold Preferred® Credit Card comes with the very big benefit of a low fixed rate to make it easier to improve your credit. Just beware of the lack of an interest-free grace period. 
What Does Credit Card Pre-Approval Mean?
Pre-approval is a process that lenders use to screen applicants for different credit offers. The process uses broad factors in an applicant's credit report from one of the three credit bureaus to make an initial decision on whether a borrower is a good candidate for the card.
The credit card company does a soft credit check, looking at general information in your credit report. A soft credit check is different from a hard credit check, which requires your Social Security number and reviews in-depth information regarding payment history, the amount of debt you already have, and any derogatory marks on your report.
The pre-approval process helps both you and the credit card issuer decide whether a particular card is right for you or if there's another option that would suit you better. 
Does Pre-Approval Guarantee Approval?
Unfortunately, it is possible to be pre-approved for a credit card and still be declined when you formally apply. This is because the bank or lender takes a deeper look at your income and credit history, including any derogatory marks on your credit report, when you apply. 
Pre-approval can help tell you whether a credit card is likely to be a good fit for your needs, but it isn't a guarantee.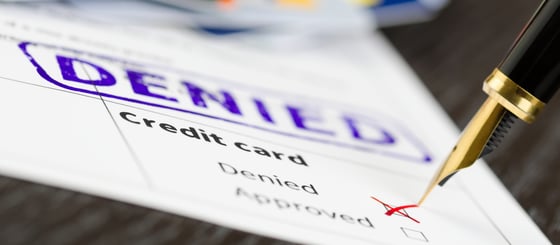 Pre-approval is a good way of helping you narrow down the potential cards you may qualify for, and the process also helps banks and lenders find potential customers who may be a good fit for a credit card offer. Because the pre-approval process is less thorough than a hard credit check, however, the final approval may not come through.
Will Pre-Approval Hurt My Credit?
Pre-approval does not hurt your credit. In fact, it doesn't appear on your credit report at all. 
Pre-approval uses a soft credit check, which doesn't delve into your full payment history, debt-to-income ratio, or who you're already borrowing from. Instead, the information is very general, just enough for a credit card issuer to make an initial decision as to whether they'd like you to apply. 
Because this type of credit check doesn't make it to your credit reports, it won't further lower a bad credit score, unlike a hard credit check that most credit card issuers conduct during the full application process.
However, the effect of a hard credit check is usually minimal — about five credit score points — so you shouldn't let it deter you from applying for a credit product you need.
Can I Get Approved With a 500 Credit Score?
Yes, you can. Some unsecured cards for bad credit may approve applicants with credit scores as low as 500 if they have the income to support the payments. But you have a better shot at getting approved for one of the secured cards mentioned above.
The secured cards we've reviewed do not run a credit check, so anyone who meets the basic eligibility criteria (18 years old, US resident, etc.) can get approved. Secured cards from prime credit card issuers, such as Capital One and Citi, usually run a credit check for approval, but still approve applicants with credit scores of 500 or below.
How Do I Use a Credit Card to Build My Credit?
If you want to work toward good credit or even excellent credit, a credit card can help speed up the process. By using your card responsibly, you begin to build a positive credit history. But there are some specifics as to how to build credit with a credit card.
First, you should try to avoid letting your credit utilization exceed 30% of your credit limit. This can be tricky, especially if your credit limit is low to begin with. 
By keeping your balance within the 30% range, however, you're showing future creditors that you know how to manage your money and that you can be responsible with the credit you're given.
The second step to using your credit card to build credit is to make consistent, on-time payments. You don't have to pay the balance in full every month, but you do need to make at least your minimum monthly payment consistently. 
Making a single late payment can significantly harm your credit score.


If you can afford to pay a little over your minimum due, this can help offset high interest fees and keep your balance where it should be in the minds of creditors you want to impress.
It's also important to avoid opening and closing accounts, even credit cards, frequently. Before you sign a contract with one of the credit card companies from this list, make sure the terms and conditions work for you.
Closing accounts can lower your credit score because it can increase your credit utilization ratio if you maintain balances on your other card accounts.
Being consistent and keeping your balance low won't improve your credit overnight, but over time it shows creditors that you're a risk worth taking, and your credit rating and credit history will gradually improve.
Are There Any Guaranteed Approval Credit Cards?
Yes! If you want a credit card without the risk of a credit check, any of the secured credit card products on this list can help.
Secured credit cards require an upfront deposit as insurance against the line of credit, meaning that your credit history isn't a factor. In this sense, they are guaranteed approval credit cards.
Since your deposit guarantees that the credit card issuer will get its money, you're guaranteed approval on your application. If you fail to pay back your balance, the credit company can hold onto your deposit. 
---
FEATURED NO-CREDIT-CHECK CARD:
---
In theory, the refundable security deposit means there's no reason for them to deny you. However, some secured cards from major issuers, including Capital One, Citi, and Bank of America, will still run a hard credit check when you apply.
Secured credit cards may require you to open a bank account with the issuing bank, and you cannot use the refundable deposit to pay your bill. For bad credit borrowers who have the upfront money to fund their line of credit, a secured card can be a convenient method to avoid the risk of rejection.
Can I Use Pre-Approved Credit Cards For Bad Credit For Business?
If you're a business owner with bad credit or limited credit history, these cards can seem like a good option to help extend your buying power. However, while there are no restrictions on how you can use your line of credit once you have it, there are better choices for a business credit card.
Several credit card companies offer cards tailored to business purchases with more flexible payment terms and better interest rates, among other perks. Depending on your business or industry, it can be beneficial to have more flexible credit card terms, especially when it comes to irregular invoicing.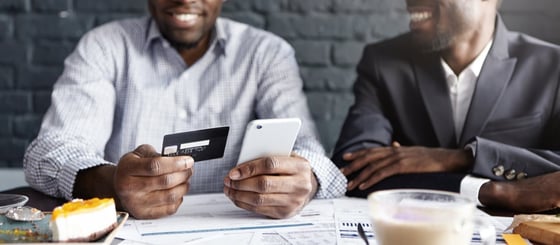 Business cards also tend to include rewards for certain types of expenses, whereas the cards on this list do not offer such perks.
Remember that it's important to avoid mixing personal and business credit as much as possible. Keeping your business accounts separate from your individual credit history can help you build personal and business credit. 
Pre-Approved Credit Cards For Bad Credit Tell You What You Qualify For
When you find yourself in a tough spot financially and need access to emergency buying power, pre-approved credit cards for bad credit can be a big help. The secured cards offer guaranteed approval, but the unsecured cards will at least tell you whether you're likely to receive approval if you choose to apply.
In addition to giving you the ability to make emergency purchases, these cards can also help you build your credit history more quickly and rebuild your credit reputation.
To get the most out of your secured or unsecured credit card, make sure to check the terms and conditions before you sign. If possible, compare the annual percentage rate for each card offer, and in the case of secured cards, check to see if you have the option to upgrade to an unsecured card later on.
By making your monthly payments on time and using your credit responsibly, you can boost your credit rating and improve your odds of getting better credit and loan offers in the future.
Advertiser Disclosure
BadCredit.org is a free online resource that offers valuable content and comparison services to users. To keep this resource 100% free for users, we receive advertising compensation from the financial products listed on this page. Along with key review factors, this compensation may impact how and where products appear on the page (including, for example, the order in which they appear). BadCredit.org does not include listings for all financial products.
Our Editorial Review Policy
Our site is committed to publishing independent, accurate content guided by strict editorial guidelines. Before articles and reviews are published on our site, they undergo a thorough review process performed by a team of independent editors and subject-matter experts to ensure the content's accuracy, timeliness, and impartiality. Our editorial team is separate and independent of our site's advertisers, and the opinions they express on our site are their own. To read more about our team members and their editorial backgrounds, please visit our site's About page.