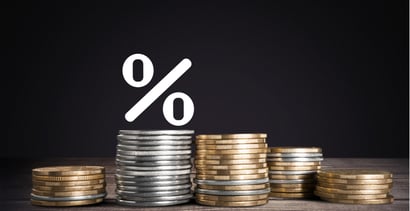 If you're looking for the best interest rates for bad credit, you've come to the right place. As we show, interest rates (expressed as annual percentage rate or APR) vary wildly, from just under 6% to well over 1,000%, depending on the source and type of loan.
The thing to remember is that you can limit the cost of borrowing at high interest rates by keeping your loans small and short. Even more importantly, when you pay for credit card purchases in full each month, your APR will be an unbeatable 0%. In any case, always make sure you understand all the rates and terms of a loan or credit agreement before signing it.
If you plan to use the proceeds for debt consolidation, you will want to find a debt consolidation loan with an APR below that of your other debts. If you attempt debt consolidation with a high-APR debt consolidation loan, you will end up spending more money on interest than you would without the loan.
Cash Loans | Personal Loans | Credit Cards | Auto Loans | Home Loans | FAQs
Cash Loan Interest Rates For Bad Credit
A short-term cash loan is usually repaid all at once. The loan term is usually synchronized with your pay dates, and you must show reliable income to qualify for one of these loans. These four companies work with their own networks of direct lenders to find loans for folks with fair, bad, and very poor credit.
1. MoneyMutual: 200% — 1,300% (Average interest rate)
MoneyMutual can find you a small cash advance even if you have poor credit. Depending on the amount you borrow, you may want to arrange a payday loan (which has the high interest rates indicated above) or a cash advance installment loan. You can complete the loan request form quickly and then be matched to a direct online lender on the MoneyMutual network.
You must be at least 18 years old, earn at least $800 per month, and have a bank account to prequalify for a bad credit loan on the Las Vegas-based MoneyMutual network. As with all loans, make sure you understand the exact terms of the short term loan option you arrange from this service. If approved, your money will appear in your checking account in as little as one business day.
2. BillsHappen: 200% — 1,300% (Average interest rate)
Florida's BillsHappen is similar to MoneyMutual (they share the same owner) but has twice the maximum loan amount ($5,000). The lending service can provide you with multiple borrowing options from a nontraditional lender on its network. To prequalify, you must be a U.S. citizen or permanent resident, age 18 or older, with a valid Social Security number, steady monthly income, and an active checking account.
You may have come across the company's advertisements on TV and radio. It costs nothing to prequalify for a loan, and the company can find you a lender on its network that is willing to loan you money despite having a bad credit score.
3. CreditLoan.com: 200% — 958% (Estimated)
It's hard to pin down the actual range of APRs that you'll be offered by the lenders on the CreditLoan.com network. The company rightly points out that it has no say on the rates charged by its partners, but several customer reviews make clear that those APRs will represent a higher interest rate.
To use this Tampa-based lending service, fill out the short request form to be matched with an appropriate lender. If you're approved, the loan proceeds will be deposited in your bank account in as little as one business day. CreditLoan provides many online resources, including a personal loan calculator, that have helped more than 33 million visitors understand important topics regarding the borrowing of money.
4. CashAdvance: 200% — 2,290%
CashAdvance.com, owned by the Ute Indian Tribe, finds small, short-term loans for folks with bad credit. These loans are meant to be repaid on or before your next paycheck. To prequalify, you must be a U.S. citizen, age 18 or older, with an income of at least $1,000 a month after taxes. You must also have a valid Social Security number, phone number, checking account, and email address.
You get started by filling out a short loan request form. If you qualify, you'll be transferred to the website of a direct lender where you complete the loan application. Should the loan option be approved, the lender will fund your bank account in one to two business days.
Personal Loan Interest Rates For Bad Credit
These three companies are lender-matching services that can help you connect with a direct provider of personal loans. Also known as signature loans, personal loans are unsecured installment loans (similar in structure to a student loan) that can offer low interest rates if you have good credit, but their rates are reasonable even if your credit is bad.
These companies do not lend money themselves and do not have any control over the interest rates charged by the direct lenders on their networks. Nonetheless, they often do indicate a representative range of the rates their lenders will offer.
5. CashUSA.com: 5.99% — 35.99%
CashUSA.com is a Las Vegas company that arranges personal loans for consumers with all types of credit, including bad credit. There is no minimum credit score required.
Loans from $500 to $10,000
Receive a loan decision in minutes
Get funds directly to your bank account
Use the loan for any purpose
| Loan Amount | Interest Rate | Loan Term | Loan Example |
| --- | --- | --- | --- |
| $500 to $10,000 | 5.99% - 35.99% | 3 to 72 Months | See representative example |
The company can prequalify you for a loan if are a U.S. citizen or permanent resident, 18 or older, with an after-tax monthly income of at least $1,000, a checking account, email address, and phone number. Simply fill out and submit the short loan request form to see whether you prequalify. If you do, you'll be transferred to the website of a direct online lender willing to work with you and, if successful, deposit your money as quickly as the next business day.
6. BadCreditLoans.com: 5.99% — 35.99%
Based in Tacoma, BadCreditLoans.com specializes in helping consumers with bad credit find personal loans. The loan APRs and other terms are set by each nontraditional lender on the BadCreditLoans.com network. To prequalify for a personal loan, you must be a U.S. citizen or permanent resident, age 18 or older, with a regular income, a phone number, a bank or credit union account, and an email address.
Lending partners are both state-licensed and Tribal lenders that are very experienced in helping bad-credit borrowers. You may be given the option of a revolving line of credit instead of an installment loan. Revolving credit allows you to control the timing and amount of your borrowing.
7. PersonalLoans.com: 5.99% — 35.99%
Utah is the home of PersonalLoans.com, a marketplace that can arrange a long-term installment loan of up to $35,000. This is an unusually large upper limit for an unsecured loan, but consumers with bad credit are unlikely to be offered anything close to that amount unless they can enlist a cosigner with very good credit.
You must be at least 18 years old to prequalify for a loan from PersonalLoans.com. You also must demonstrate a monthly income of $500+ and have an active bank or credit union account in your name. If approved by a direct lender, your bad credit loan proceeds will appear in your checking account as soon as the next business day.
Credit Card Interest Rates For Bad Credit
The APRs for unsecured credit cards designed for consumers with bad credit are typically in the range of about 25% to 36%. You can usually get a better APR if you select a secured credit card, but bear in mind that you probably won't receive any interest on your refundable deposit.
APRs are only part of the story when it comes to credit cards for bad credit — you should also be aware of card fees, which can be abundant and steep.
8. Surge Mastercard®: 29.99%
The Surge Mastercard® offers some basic benefits, such as cash advances (only after the first 95 days) and $0 fraud liability. The card charges annual, monthly maintenance (waived the first year), additional card, penalty, and foreign transaction fees. You may be considered for credit limit increases if you make timely payments.
Up to $1,000 credit limit doubles up to $2,000! (Simply make your first 6 monthly minimum payments on time)
All credit types welcome to apply!
Monthly Credit Score – Sign up for electronic statements, and get your Vantage 3.0 Score Credit Score From Experian
Initial Credit Limit of $300 – $1,000 (subject to available credit)
Monthly reporting to the three major credit bureaus
See if you're Pre-Qualified without impacting your credit score
Fast and easy application process; results in seconds
Online account access 24/7
Checking Account Required
| Application Length | Interest Rate | Reports Monthly | Reputation Score |
| --- | --- | --- | --- |
| 9 minutes | 29.99% APR (Variable) | Yes | 8.5/10 |
You can manage and make payments, as well as check due dates, view statements, and more through online and mobile device access. You must agree to receive electronic statements to access your free credit score.
9. First Progress Platinum Prestige Mastercard Secured Credit Card: 14.49%
First Progress offers three similar secured credit cards, and the First Progress Platinum Prestige Mastercard® Secured Credit Card is the one with the lowest APR. The APR savings may be worth the annual fee if you regularly stretch your payments over multiple billing cycles. If you pay off your balance each month, you entirely avoid interest on your purchases.
All First Progress cards charge copious fees, including annual, cash advance, foreign transaction, late payment, and returned payment fees. To get this card, you must be a U.S. citizen or permanent resident, 18+ years old, and have a valid Social Security number.
Auto Loan Interest Rates For Bad Credit
These three bad credit auto loan marketplaces allow you to prequalify for a loan and then link to a dealer/lender in your geographical area. They all specialize in arranging auto loans for consumers with bad credit.
These loans are secured by your car's title, so you would expect the interest rates to be fairly low. If you already own your car, you can use these sites to refinance it and, if you wish, to cash out some of your accumulated equity.
10. Car.Loan.Com: 0% — 25%
Car.Loan.com aims to help consumers with bad and very bad credit get a car loan. It is a service that prequalifies you for a loan and then matches you to a dealer/lender on its network. It takes only a minute to complete the online loan request.
Free, no-obligation application
Specializes in auto loans for bankruptcy, bad credit, first-time buyer, and subprime
Affordable payments and no application fees
Connects thousands of car buyers with auto financing daily
| Interest Rate | In Business Since | Application Length | Reputation Score |
| --- | --- | --- | --- |
| Varies | 1994 | 3 minutes | 9.0/10 |
Based in California, Car.Loan.com began business 26 years ago and is a member of the Internet Brands Auto Group. Its informative website includes a payment calculator, loan estimator, and many helpful articles. Expect the company to follow up with a phone call after you submit your application.
11. Auto Credit Express: 3.99% — 29.99%
Prequalifying for a loan from Auto Credit Express takes just a few minutes. The information required by the online loan request form includes your age, approximate credit score, pre-tax monthly income, rent/mortgage monthly payment, and any wage garnishments. You can use the company's online loan calculator to estimate how much you can borrow based on the information you provide.
If you successfully prequalify, Auto Credit Express will link you to a local dealer/lender that specializes in bad credit auto loans, including refinancing loans and no-down-payment loans. Once your loan is approved, you'll receive a check in as little as one business day. Michigan-based Auto Credit Express is a member of the Internet Brands Auto Group.
12. myAutoLoan.com®: 4.49% — 29.40%
Horizon Digital Finance operates myAutoLoan.com, which is headquartered in Texas. The website can get you multiple loan offers from dealers/lenders on its network and also provides useful tools and information about car financing. It even offers to waive payments for 90 days on loans from participating lenders.
To prequalify for a loan from myAutoLoan.com, you must be a U.S. citizen or permanent resident, at least 18 years old, with an annual income of at least $18,000. Loan amounts start at $5,000. If you wish to refinance your vehicle, the maximum odometer reading is 125,000 miles and a model must be no greater than 10 years old.
Home Loan Interest Rates For Bad Credit
The interest rates addressed here refer to those for first mortgages on residential property, but these three lenders also deal with home equity loans and lines of credit, reverse mortgages, and cash-out refinancings, each with potentially their own rate profiles.
The quoted average rate refers to the monthly average 30-year residential mortgage rate over the 12-month period ending on January 31, 2021. The average home loan rate doesn't include points, which averaged 0.7% over that period.
13. FHA Rate Guide: 6% (Bad Credit Average)
FHA Rate Guide is a service that provides leads for home loans guaranteed by the Federal Housing Administration rather than offering loans on its own.
Options for home purchase or refinance
Get 4 free refinance quotes in 30 seconds
Network of lenders compete for your loan
Trusted by 2 million+ home loan borrowers to date
Interest rates are near all-time lows
| Interest Rate | In Business Since | Application Length | Reputation Score |
| --- | --- | --- | --- |
| Varies | 2004 | 4 minutes | 8.5/10 |
You can get multiple quick leads for FHA-guaranteed home secured loan mortgages and mortgage refinancings using FHA Rate Guide. You may narrow your FHA loan search to single or multiple-family homes, townhouses, or condominiums, and specify your credit type, from excellent to poor.
14. Wells Fargo Home Mortgage: 6% (Bad Credit Average)
Wells Fargo Home Mortgage is a direct provider of home loans to consumers. It offers conventional loans as well as mortgages guaranteed by the Federal Housing Administration and the Veterans Administration.
If you have a bad credit score, check into its special programs that offer affordable home loans to borrowers facing financial challenges. The bank's preapproval process is quick, but you may have to wait weeks before receiving final approval.
15. Bank of America Home Mortgage: 6% (Bad Credit Average)
Bank of America Home Mortgage offers a variety of home loans to consumers with all types of credit. You can prequalify online in minutes for a mortgage, refinancing, or home equity loan.
Like most banks, Bank of America offers not only 30-year fixed mortgages but also 15-year fixed and five-year adjustable-rate mortgages.
Can I Get a Good Interest Rate with Bad Credit?
Generally, you need good credit to get a good interest rate. However, secured credit is an exception to this rule.
Secured credit cards, home mortgages, and car loans are secured by property: cash, your home, and your vehicle, respectively. Because these forms of debt are backed by collateral, lenders and creditors assign them relatively low risk. If you were to default on any of these, your collateral would be used to cover your debt.
Reduced risk means that interest rates for secured debt can be relatively low, even if you have bad credit. For example, you may be able to get an interest rate below 10% on a secured credit card. That's the case for the purchase APR offered by the First Progress Platinum Prestige Mastercard® Secured Credit Card, but bear in mind that the card charges an additional 9 percentage points for cash advances.
The interest rates on auto loans and mortgages for borrowers with bad credit will be considerably lower than those for an unsecured personal loan or student loan. Bad credit essentially reduces access to these loans. In the case of mortgages with low down payments, you will probably have to pay for private mortgage insurance until you establish 20% equity in your home.
The bad credit auto loan networks reviewed above offer a range of rates based on a consumer's credit profile. If you have bad credit, you'll be assigned the highest rates, similar to those charged for bad-credit, long-term personal loans. This makes this form of borrowing quite expensive.
In other words, when your credit is bad, you may lose some of the interest rate benefit from the secured nature of auto loans.
The short-term payday cash advances charge astronomically high interest rates. You should approach these as a last resort and use them sparingly, lest you find yourself in a debt spiral that can lead to financial ruin.
Why Does My Credit Score Affect My Interest Rates?
The name of the game is risk. Lenders are in the business of making money, which means advancing cash to borrowers with the expectation of getting repaid. Interest is the revenue a lender earns for lending money — it has to cover all the expenses of a loan operation and still yield a profit.

This general principle of risk-adjusted rates is expressed in various ways. For example, in the credit card industry, the cards reserved for consumers with very good to excellent credit generally have APRs significantly lower than those for folks with bad credit. Many cards advertise a range of APRs — obviously, the high end of the range is assigned to applicants with bad credit.
Credit card companies use multiple strategies to protect their profits besides graduated interest rates. That's precisely why you'll find that most credit cards for bad credit also include high fees, low credit limits, and meager benefits. The high fees generate extra income to offset losses, whereas the skimpy credit limits and benefits reduce risk and operating costs.
Your credit score reflects your financial behavior recorded in your credit history. If you have a bad score, it's because you have exhibited negative financial behavior that is marked down by the scoring system, and creditors fear that you won't repay your debts.
In other words, lending to you is a risky proposition, and only the prospect of collecting high interest rates makes extending you credit an acceptable risk.
If you want to pay less interest, you must either resort to secured interest or take steps to improve your credit score. Among other things, this requires that you understand how scoring systems work, remove inaccurate items from your credit reports, pay your bills on time, and reduce your indebtedness. You must also make sure your payments are reported to at least one credit bureau among the three major credit bureaus.
It can take time — often six to 12 months — to significantly improve your score, but the payoff will be greater access to credit at a lower cost (i.e., lower interest rates and fees).
What Interest Rate Can I Get with a 500 Credit Score?
A 500 credit score is bad. You should expect to pay the highest rates offered by whichever sources will offer you credit or a loan.
The highest APRs reported in this review are associated with unsecured credit — personal loans and unsecured credit cards. Typically, these loan sources have APRs exceeding 30% for borrowers with bad credit.

You can save money with secured sources of credit — home loans, automobile loans, and secured credit cards — assuming you can find a creditor or lender willing to work with you despite your 500 credit score. Many of the sources reviewed above may accept some consumers with a 500 score. You can increase your access and reduce your interest costs by recruiting a cosigner with good credit.
Is APR the Same as Interest?
APR, or annual percentage rate, is a standardized way to express interest rates. When an interest rate is quoted as an APR, it is the annual cost of a loan to a borrower, expressed as a percentage. The calculation of APR is specified in the Truth in Lending Act.
The difference in many contexts is that the APR incorporates some fees that don't appear in the interest rate. This does NOT apply to credit cards, where fees are always excluded from APR, making interest rate and APR the same. Beyond credit cards, any simple-interest loan that has no fees should have an identical interest rate and APR.
APR does not take compounding into account. It represents the actual cost of funds per year over the repayment term of a loan.
Thanks to fees, most types of loans have an APR that is greater than the interest rate. For example, many types of loans have APRs that include an origination fee and points, among other charges. However, if your loan includes deferred payments, the APR could be lower than the interest rate.
What is a Bad Interest Rate on a Personal Loan?
The APRs for personal installment loans reviewed above range from 5.99% to 35.99%. Only consumers with very good to excellent credit are going to receive an APR anywhere near the low end of the range. Conversely, those with bad credit should expect to face an APR close to the 35.99% top.
These installment loans require monthly payments over the length of the loan term. That means a loan at even the highest APR can be affordable if the repayment term is long enough. In other words, you can divide the debt into more payments if necessary to make each payment fit into your budget.
On the other hand, the short-term personal loans that you repay all at once have phenomenally high APRs. The only way to make this kind of loan feasible is to keep the borrowed amounts low — perhaps no more than a few hundred dollars. The combination of a short term and low loan amount can help temper the bite of this beast's high APR, which in some cases may exceed 2,000%.

If you have one of these high-APR loans and can't repay it on time, you may be allowed to roll the loan over to the next pay period. But if you do so, you'll face substantial penalty fees and more interest piled on top of that already incurred. Repeated rollovers can lead to a debt spiral that ends in financial ruin.
Therefore, consider these short-term loans to be a last resort. Before you take one, make sure you'll be able to repay it on time, and first exhaust other possible loan sources — friends, family, credit cards, cash-out auto refinancing, etc.
What is a Bad Interest Rate on a Credit Card?
When you have bad credit, you will probably have to deal with unsecured credit card APRs in the 29.9% to 35.99%. Secured credit cards have lower APRs, a result of the cash collateral you deposit to guarantee payment. Even so, if your credit is bad, you can expect an APR above 14.99%, all the way up to mid-20%.

While certainly no bargain, secured cards do offer more reasonable APRs if you can afford the required deposit.
The other benefit of getting a secured card is the possibility of establishing a higher credit limit than that available from bad-credit unsecured cards. Some secured cards keep initial limits low — in the $200 to $300 range, but others may allow deposits of $2,000 or more.
In a way, you can consider your security deposit as a surrogate for an emergency fund, as you'll be able to tap into it without notice by not paying your credit card bill. The issuer will take the money from your deposit but will also punish you with fees and/or account closure that will haunt your credit report for up to seven years. Not ideal, but something to think about when money is tight.
What is the Interest Rate on a Car Loan with Bad Credit?
The car loan networks reviewed above have maximum interest rates in the 25% to 30% range, which is what you may expect if you have bad credit and are looking for an auto loan or a cash-out refinancing loan.

The cash you can extract from a refinancing loan can't exceed the equity you have in your car, equal to its current value minus the existing loan balance. The greater the percentage of the equity you seek to cash out, the higher the interest rate you should expect to be charged. In other words, you may be able to get a lower interest rate if you don't try to cash out all of your equity.
From the viewpoint of a reputable lender, the more equity remaining, the less risk of loss if it has to repossess and sell the vehicle.
What Is the Interest Rate for a Poor Credit Mortgage?
Mortgage interest rates are not that sensitive to the borrower's credit score. Our friends at Bankrate show that a borrower with excellent credit will pay about 2.4% on a mortgage, and a bad-credit borrower (FICO score of 620 or less) will pay about 4%.
While the APR penalty for bad-credit mortgages is not immense, a low credit score can still be costly in terms of loan access and amounts.
Specifically, if you have a low credit score, you may be either shut out of the mortgage market or face a much higher APR. You also may face a low limit on the size of the mortgage. These are the ways mortgage lenders mitigate mortgage risk.
Fortunately, several government programs, including FHA loan and VA loan offerings, guarantee mortgage loans for individuals with bad credit, low income, and/or little down payment. If you fall into any of these categories, ask about guaranteed loans from your mortgage lender. Also, check the FHA Rate Guide to find loan providers that can help you get a guaranteed loan.
Why is Credit Card Interest So High?
The fundamental cost to credit card issuers is funding — how much it costs to provide credit. Funding costs stem from external borrowing, internal operations, or a combination of both.
The funding rate is often expressed as an increment above the prime rate, the lowest interest rate at which money can be commercially borrowed.
One of lending's operating costs is nonperformance, i.e., late payments, loan defaults, collection costs, legal costs, etc. Keep in mind that, when a borrower defaults on a loan, a reputable lender loses not only the anticipated interest revenue but also at least part of the principal amount it lent out. All of these costs must be covered by the interest rates charged to subprime borrowers.
Rather than charge all borrowers the same interest rate to cover all expenses, card issuers graduate their interest rates based on risk. This makes sense since it rewards creditworthy borrowers for their good behavior while assigning the higher costs to subprime borrowers who are the most likely to default on payments.
Card issuers need high interest rates to make the whole enterprise worthwhile. In other words, they must make enough of a premium over the risk-free rate available from U.S. Treasury debt to garner a profit commensurate with the risks they undertake. Issuers count on relatively high interest rates to help pay the costs of financing, operations, marketing, collecting, and compliance.
Given the many costs involved and the risk that some cardholders won't repay what they charge, the interest rates that issuers charge are not that surprising. Competition among different issuers helps to constrain interest rates, as do state laws that may place a ceiling on APRs for credit card issuers headquartered in the state.
Compare Interest Rates For Bad Credit Online
As we show in this review, your bad credit need not prevent you from borrowing money when you need it. Collateralized borrowing is the easiest to access if you have property or cash to put up, whether it's a secured credit card deposit, a home equity loan, or an automobile refinancing loan.
Even if you have no collateral to post, you still may be able to get a bad credit personal loan or an unsecured credit card. You can increase your access to loans by improving your credit score, i.e., fix your credit reports, pay your bills on time, stay within your credit limits, and pay down your existing debt. Always make sure that your payments are reported to at least one credit bureau.
We make it easy for you to explore your options by reporting on the best of the breed for each type of bad credit loan. Read our reviews, and if the loan source looks good to you, simply click on the link to get more information and to see if you prequalify. It's free, there is no obligation, and you won't hurt your credit score.
Advertiser Disclosure
BadCredit.org is a free online resource that offers valuable content and comparison services to users. To keep this resource 100% free for users, we receive advertising compensation from the financial products listed on this page. Along with key review factors, this compensation may impact how and where products appear on the page (including, for example, the order in which they appear). BadCredit.org does not include listings for all financial products.
Our Editorial Review Policy
Our site is committed to publishing independent, accurate content guided by strict editorial guidelines. Before articles and reviews are published on our site, they undergo a thorough review process performed by a team of independent editors and subject-matter experts to ensure the content's accuracy, timeliness, and impartiality. Our editorial team is separate and independent of our site's advertisers, and the opinions they express on our site are their own. To read more about our team members and their editorial backgrounds, please visit our site's About page.