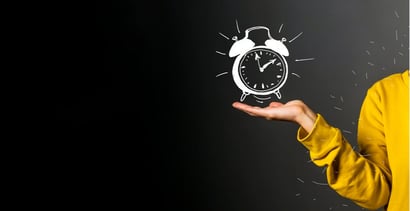 There are several reasons to look for quick credit repair. Having good credit could save you a lot of money if you're on the verge of making a big purchase. Maybe you're the recent victim of identity theft, or you just found inaccurate information on your credit history that's unfairly bringing down your credit score.
Whatever the reason, we can recommend a credit repair agency for you. We've spent years researching every credit repair company to enter the market. This has given us insight into what you should look for, whether you need to remove a small amount of negative information or if you need a complete credit remodel. 
Below we break down the different services offered by each credit repair agency.
4 Quick Credit Repair Companies
Credit repair is a process that attempts to remove inaccurate or unverifiable information from your credit history. But it can also offer a host of other perks, including credit counseling, credit monitoring, goodwill letters, and credit score tracking, among other beneficial services.
Lexington Law is our top-rated credit repair service for many reasons. Not only does this firm have a long track record of successfully helping clients improve their credit scores, but it also provides an expert team for you to work with.
Instead of hiring people off the street for their call centers, Lexington Law pairs you with trained and certified paralegals and credit lawyers who know how to provide fast credit repair services.
Sky Blue Credit Repair® was one of the first credit repair firms on the internet. And since 1999, the company's unconditional 90-day money-back guarantee has helped it become a leader in the field.
And you won't have to decide between different service tiers when signing up with Sky Blue Credit Repair. Instead, this company offers one service with the same benefits for every client.
CreditRepair.com is one of the oldest and most trusted agencies on the internet. With millions of negative items successfully removed from clients' credit reports in the last decade, this company can provide quick credit repair services with every major credit bureau.
In a recent report, CreditRepair.com stated that its clients see, on average, a 40-point credit score increase within six months after hiring the firm. That's enough of a jump to make a substantial difference in your loan approval or interest rate offers.
The The Credit Pros is more than just a credit repair service. This company also offers identity theft protection and resolution, security clearance services, credit coaching, and settlement offer assistance for its clients.
This company will file dispute letters with each of the credit bureaus on your behalf every month. They can help remove negative information from your reports quickly when you need fast credit repair.
What Is Credit Repair?
Credit repair is a process that attempts to remove inaccurate, outdated, or unverifiable information from your credit history. This information includes: 
Late payments
Loan or credit card balances
Misspelled names or addresses
Outdated information that should no longer exist on your report
Accounts that don't belong to you
Unauthorized credit inquiries
Each negative mark on your credit history can cost you dozens — and sometimes hundreds — of points on your credit score. If you're building credit, this can undo all of your hard work.
The credit repair agency you hire will pinpoint this data and file a dispute letter with each credit bureau that shows this information. The credit bureau will then initiate an investigation into the matter and, if it rules in your favor, it will remove the item in question. 
The agency you hire will need to submit a unique dispute letter with each credit bureau for every negative item you wish to challenge. For example, if you have a false late payment on a single credit account that reports with all three credit bureaus, your credit repair team must file three disputes and wait for the results of all three investigations.
Most credit repair services charge a monthly service fee. Some may also add an account setup or first-work fee before starting on your case. The amount of time it takes to complete your case will depend on the number of items that require disputes.
Some services may allow you to pause your account at any time with the ability to resume work later. But very few services will offer to complete your entire task for a flat fee.
But contrary to popular belief, a credit repair agency cannot promise to remove anything from your credit report.
Aside from disputing inaccurate information, a credit repair service can also provide access to goodwill letters and collections settlement negotiations that may work to remove an accurately reported negative item from your credit history.
Your credit repair service may also provide other services — including credit monitoring, credit counseling, credit score tracking, financial coaching, identity theft protection and resolution, and other valuable tools.
How Can I Fix My Credit Immediately?
There's no way to completely wipe your credit report of negative information in an instant. But you can employ certain services and tactics if you need a quick credit score boost, including:
Pay off debts: When your credit utilization ratio improves and your overall debt decreases, you can see a quick jump in your credit score the next time your scores are calculated, which is usually every 30 days.

Use Experian Boost: A service from Experian will allow you to add nontraditional bills, such as your electricity bill, with a positive payment history to your Experian credit report. This can help add a few points to your credit score — whether you have good credit or bad credit. 
Conduct your own credit repair: You aren't required to hire a credit repair service to file a dispute with a major credit bureau. Each bureau makes it easy to file a dispute independently through its website and gives you access to a dashboard with real-time investigation updates.

Become an authorized user: Being added as an authorized user on someone's credit card can help you lengthen your credit history age, raise your available credit, and add positive payment history to your credit reports.

Keep your applications to a minimum: Every time you apply for a credit account or loan, the lender may require access to your credit report, which will leave a hard inquiry on your credit history. Too many of these could negatively impact your credit score. Don't apply for new credit unless it's necessary.
While Experian Boost could instantly add a few points to your Experian credit score within minutes, none of these other tactics will offer instant gratification. That's because there's no way to increase your credit score within minutes or hours.
Lenders will report your latest information to each credit bureau every month. That means it could take up to a month for any new data to post to your credit history. If you pay off debts or take another path toward improving your credit score, plan on at least one month to see the fruits of your labor.
What Can A Credit Repair Company Fix?
A credit repair company can help fix many issues related to your credit report, but the most common service is removing negative or unverifiable information.
This information ends up on your credit reports if, for example, a credit card issuer reports the wrong credit limit or balance. A lender may also report that you missed a payment when you actually submitted your payment on time. Even something seemingly small — like an incorrect address — can automatically reject a credit application.

The best credit repair company you can find is one that can dispute these items and have them removed — while also offering other tools to help you improve your credit standing.
This may include submitting goodwill letters to attempt to remove an accurately reported late payment or negotiation assistance if you want to pay off a collections account and have it removed from your credit history. A credit repair service may also offer one-on-one credit coaching and identity theft monitoring. 
But one thing a credit repair service should never do is promise to remove every negative item from your credit report. This isn't possible or legal. A credit repair company that promises this is likely a scam and won't deliver on those promises in the end.
How Do I Spot a Legitimate Credit Repair Company?
A legitimate credit repair company does not guarantee results, will walk you through the process, and doesn't demand payment in full before starting work.
Avoid companies that charge a flat fee and require payment in full before starting work. Almost every legitimate credit repair agency charges a monthly fee for services rendered. This protects everyone involved because you can cancel and owe nothing more if you aren't pleased with the service. 
But if you pay everything upfront, you have no recourse if the company doesn't deliver on its promises.
Other red flags to look for include:
A company that can't — or won't — answer your questions about its services.

A company that urges you to file an untruthful dispute

A company that has a bad rating with the Better Business Bureau

A company that can't show previous successful disputes

A company that doesn't provide easy access to customer service

A company that doesn't comply with the Fair Credit Reporting Act
As with most things in life, if something seems too good to be true, it likely is. Don't fall for a credit repair scam that promises you the world and only leaves you with an empty wallet. Trust your gut and do your research.
If you feel you may be part of a credit repair scam, you can file a report with the Consumer Financial Protection Bureau to initiate an investigation.
We've done plenty of research over the years, and that's why we recommend the services listed above. They have a long history of success and ethical dealings. You can enter a working relationship with these services knowing that you're dealing with professionals who will follow through on any service you hire them to complete.
How Long Does Credit Repair Take?
The amount of time it takes to complete your credit repair journey will depend on the number and complexity of items you need removed.
For example, someone who needs to remove one negative item will have a much easier time than someone who was the victim of identity theft and has accumulated a large amount of inaccurate information on their reports. 
Credit repair companies typically charge by the month, and it's a fair rule of thumb that you should budget for at least six months of payments to complete your job — although your specific task could take less or more time.
CreditRepair.com states that its average client will see a 40-point credit score increase within six months of starting services. Similarly, 70% of Lexington Law clients who saw a credit score increase had an average increase of 40 points in six months.
The reason it takes so long is that the Fair Credit Reporting Act gives each credit bureau up to 30 days to investigate every filed dispute. Since many credit repair companies limit how many disputes they'll file each month on your behalf, you may need several months to file all your necessary disputes. You'll have to wait to see the results and then wait again for credit score updates if a credit bureau rules in your favor.
Take advantage of the free consultation that most agencies provide to prospective clients. During this meeting, you'll go over your credit report and create a plan to fix any issues you have. Your credit counselor won't be able to tell you how long it will take to complete the job, but you can get an idea if you're looking at more or less than the average six-month time frame.
How Much Does Credit Repair Cost?
Every credit repair company charges a different price for its services, and many offer multiple tiers of services. 
Most reputable credit repair agencies require a monthly fee. In most cases, you can cancel or pause your account at any time. Some may even offer a money-back guarantee if there's no change to your credit report within the first 90 days of service.
Below is a breakdown of the most popular credit repair services and their monthly cost.
Lexington Law: $99.95 to $139.95 per month, depending on the tier you choose
Sky Blue Credit Repair®: $79 per month
CreditRepair.com: $69.95 to $119.95 per month, depending on the tier you choose
The Credit Pros: $139 per month
Ovation Credit Repair: $79 to $109 per month, depending on the tier you choose
AMB Credit Consultants: $99 per month
The Credit People: $79 per month
Pyramid Credit Repair: $99 per month
As you see above, the prices for each service vary wildly. But keep in mind that some services offer far more than basic credit disputes. 
Your monthly fee may also entitle you to credit score updates, credit consultations, credit monitoring, identity theft monitoring and solutions, and financial literacy modules.
Which Bills Help Build Credit?
Not every bill company reports your account to a credit bureau for placement on your credit report. But some bills that don't report may still require access to your credit history to determine whether you'll need to pay a deposit to initiate service. The most common example of this is a cellphone plan. 
The bills that typically affect your credit rating are:
Car payments
Mortgage payments
Student loan payments
Credit card payments
These all include some sort of credit or loan extended by a bank or other loan servicer.
Other recurring bills, including rent payments, utility bills, and insurance payments, show your long-term ability to make on-time payments. You can use those other recurring bills to minimally help your credit score by using a program such as Experian Boost. 
This free service looks at your recurring bills and will add on-time payment information to your Experian credit report. 

On-time payments can add points to your credit score, but late payments will have the opposite effect. Experian Boost doesn't consider accounts with past-due payments that would harm your payment history.
And remember that these changes will only appear on your Experian credit report to help your Experian FICO 8 Score — not your credit reports with Equifax or TransUnion. 
How Long Do Negative Items Stay On My Credit Report?
The length of time negative items remain on your credit report will vary. For instance, a late payment won't stick around as long as a bankruptcy. A hard inquiry won't hurt your score nearly as badly as a foreclosure.
As a general rule of thumb: 
A late payment can remain for up to seven years.
Collections or charge-off accounts remain for up to seven years from the original delinquency date.
Bankruptcy public records can remain as long as seven to 10 years.
Other negative items, such as a repossession or foreclosure, can remain for up to seven years from the date of the first missed payment that led to negative status.
Inquiries can remain for up to two years but only affect your credit score for one.
A key point to remember is that newer items have more influence on your credit score than older items. So a late payment from two months ago will drag your credit score down further than a late payment from five years ago.
That's why you'll see a positive shift as you move past your financial mistakes and replace those negative items with positive data on your credit history. Over time, those mistakes will have little bearing on your credit rating — as long as you remain responsible and don't add new negative info to your credit report.
Some items can remain for longer than their typical lifespan under certain circumstances. For example, a charge-off account can restart its clock if the original debtholder sells it to a collection agency.
A collection agency can also restart the clock under certain circumstances if you communicate with the company and admit that you owe the debt. It's important to understand the dos and don'ts of communicating with a collection agency.
Can I Repair My Own Credit?
The credit bureaus make it easy to dispute inaccuracies on your credit reports.
In the past, consumers had to print out a form and mail it to each bureau for each item they wished to dispute. In addition to the time it spent in the mail, you still had to wait up to 30 days for a decision, plus the time it took for the resolution letter to arrive in your mailbox. Petitioners had to wait nearly two months to resolve a single negative item with one credit bureau in some cases.
Thankfully, Experian, Equifax, and TransUnion have hopped into the digital age, and all offer a digital platform for submitting disputes. It's a much easier process that allows you to follow the ensuing investigation with real-time results.

Before you switch into dispute mode, get copies of your free annual credit reports. This will show you all the data credit scoring models use to calculate your credit scores, including your open and closed accounts.
This is where you can search for inaccuracies or other disputable items. Get a copy of your credit report from all three bureaus to make sure inaccurate items don't appear on more than one report. Once you've found the information you want to dispute, you can follow the basic instructions on each bureau's website to begin the process.
Find Quick Credit Repair Solutions Today
Having poor credit is no fun. Your bad credit score affects more than just your ability to get a loan or credit card. Each negative mark can affect your credit limit, interest rate, and even your ability to get a job.
You can start rebuilding your credit by removing any inaccuracies or unverifiable items that are lowering your credit scores. And with the quick credit repair options listed above, you can get started today and have a clear plan in place in very little time.
Advertiser Disclosure
BadCredit.org is a free online resource that offers valuable content and comparison services to users. To keep this resource 100% free for users, we receive advertising compensation from the financial products listed on this page. Along with key review factors, this compensation may impact how and where products appear on the page (including, for example, the order in which they appear). BadCredit.org does not include listings for all financial products.
Our Editorial Review Policy
Our site is committed to publishing independent, accurate content guided by strict editorial guidelines. Before articles and reviews are published on our site, they undergo a thorough review process performed by a team of independent editors and subject-matter experts to ensure the content's accuracy, timeliness, and impartiality. Our editorial team is separate and independent of our site's advertisers, and the opinions they express on our site are their own. To read more about our team members and their editorial backgrounds, please visit our site's About page.